Known as pasta alla Montecarlo here in Italy, this contemporary Italian beef ragu recipe is made by combining an easy ground beef ragu with fresh cream and basil pesto. The result is an incredibly rich and flavourful sauce that you can serve with short or long pasta. This recipe is also a great way to use up leftover Bolognese or other ground meat ragu.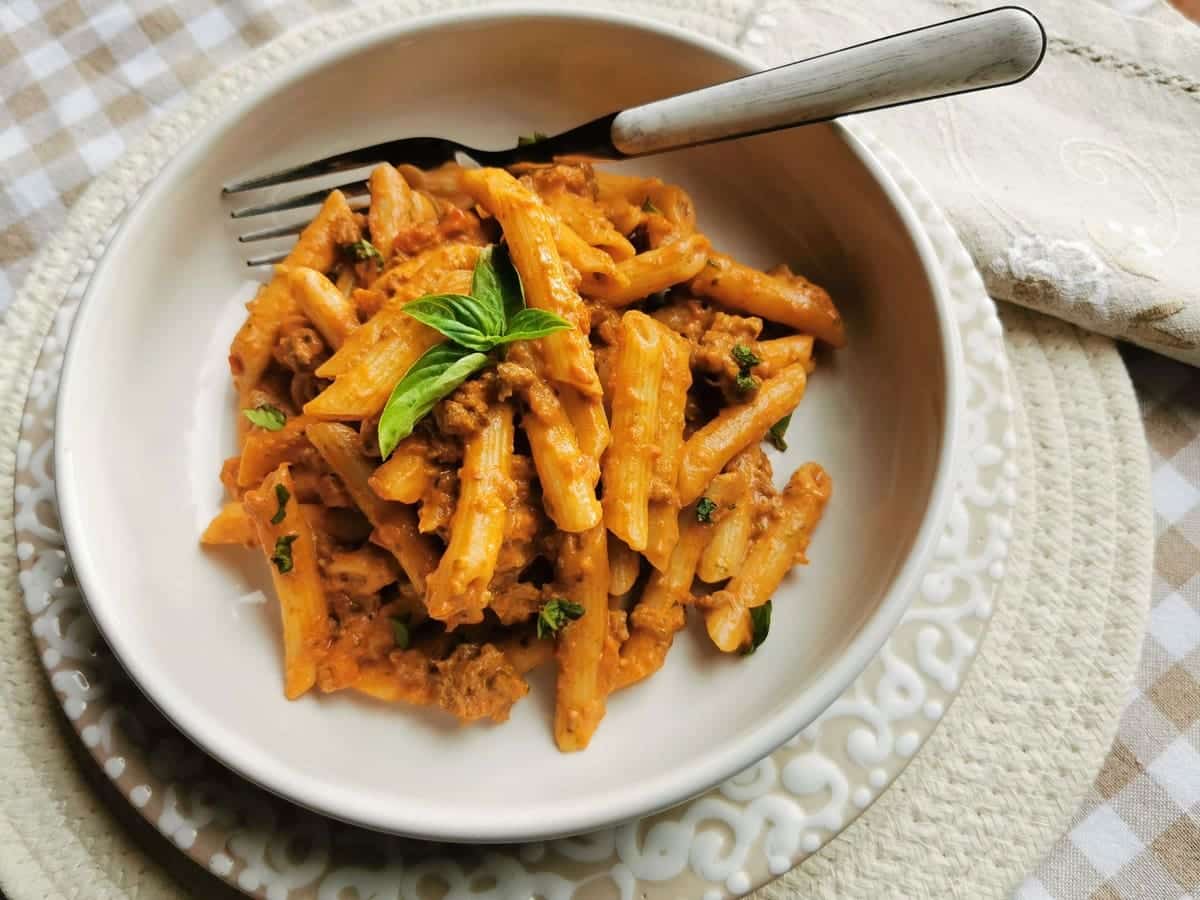 Pasta alla Montecarlo.
I first found this creamy beef ragu recipe whilst searching Italian sites for recipes to publish here on The Pasta Project. I didn't know it before. This is not a recipe that appears to be traditional in any particular region. However, Monte Carlo is very close to the border between France and the Italian region of Liguria, home to basil pesto!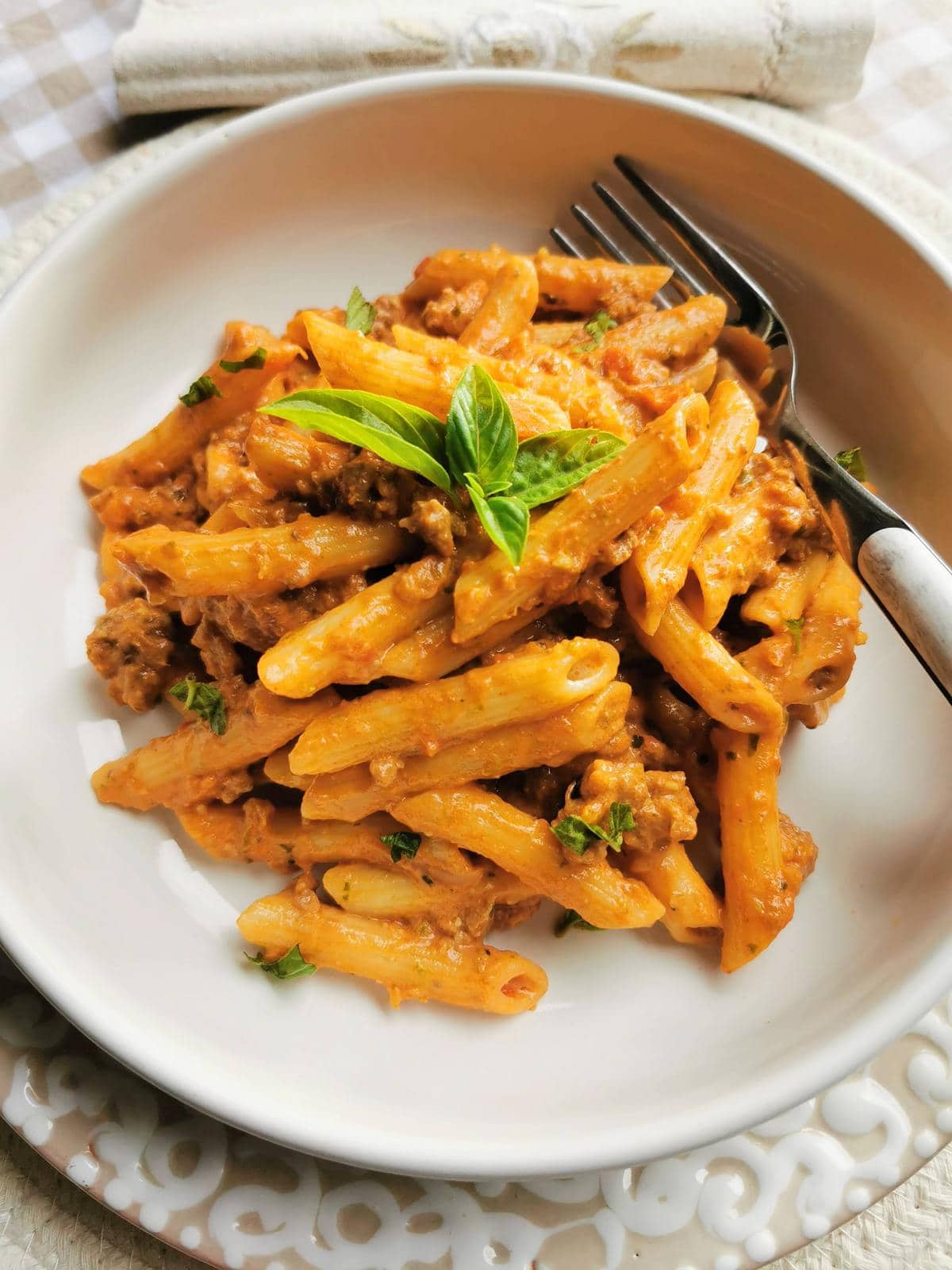 I also came across an Italian blogger who mentioned she got the recipe from her aunt who lives in Liguria. Not exactly official proof of origin but there are certainly a number of Italian food sites with this recipe, or a close version of it.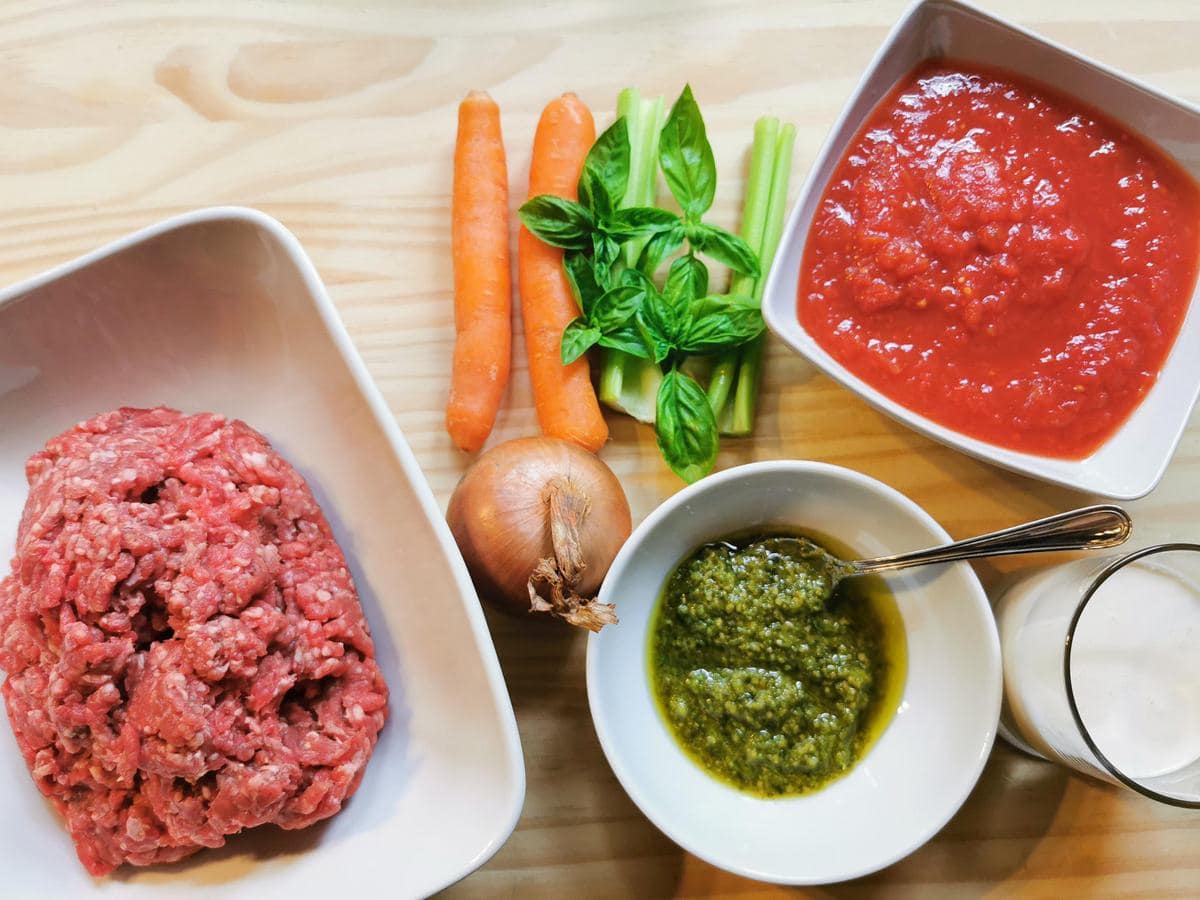 Pasta alla Montecarlo is quite similar to another ragu with cream recipe from Trentino Alto-Adige. Known as pasta alla pastora, that dish doesn't have pesto in it but mushrooms, ham and peas. If you like this recipe, you should definitely check that one out too!
The ground beef ragu.
The ragu in this recipe is a very simple one with just ground beef. However, you can also use a mixture of beef or veal and pork mince. Quite a number of Italian ragu recipes, including Bolognese, call for more than one type of meat.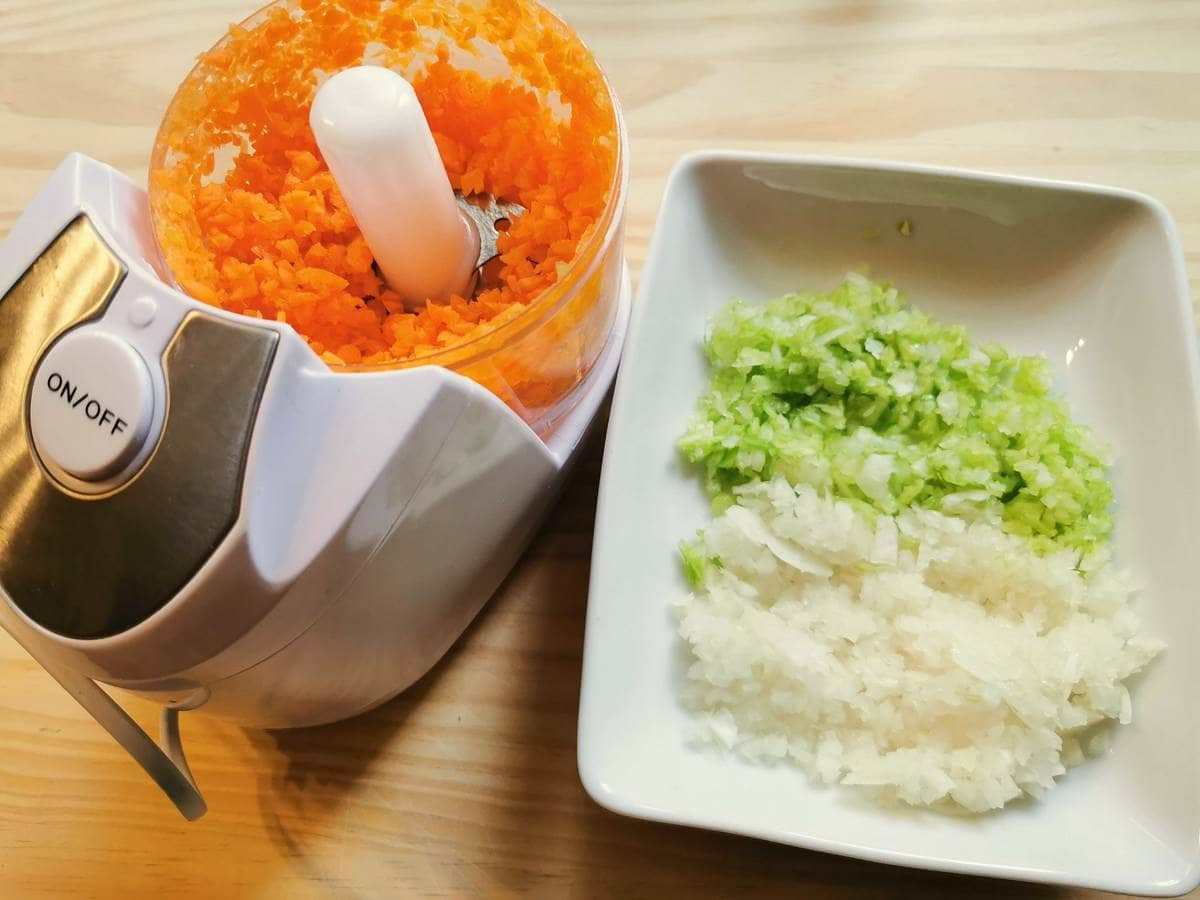 Apart from the meat, all you need is finely chopped onion, celery and carrots to make the soffritto. This is the Italian mirepoix and the base of many recipes, particularly meat sauces. Some recipes for alla Montecarlo don't include celery, but I did. Finally, like most ragu recipes, this one includes tomato passata/puree or peeled tomatoes, wine, seasoning and fresh basil.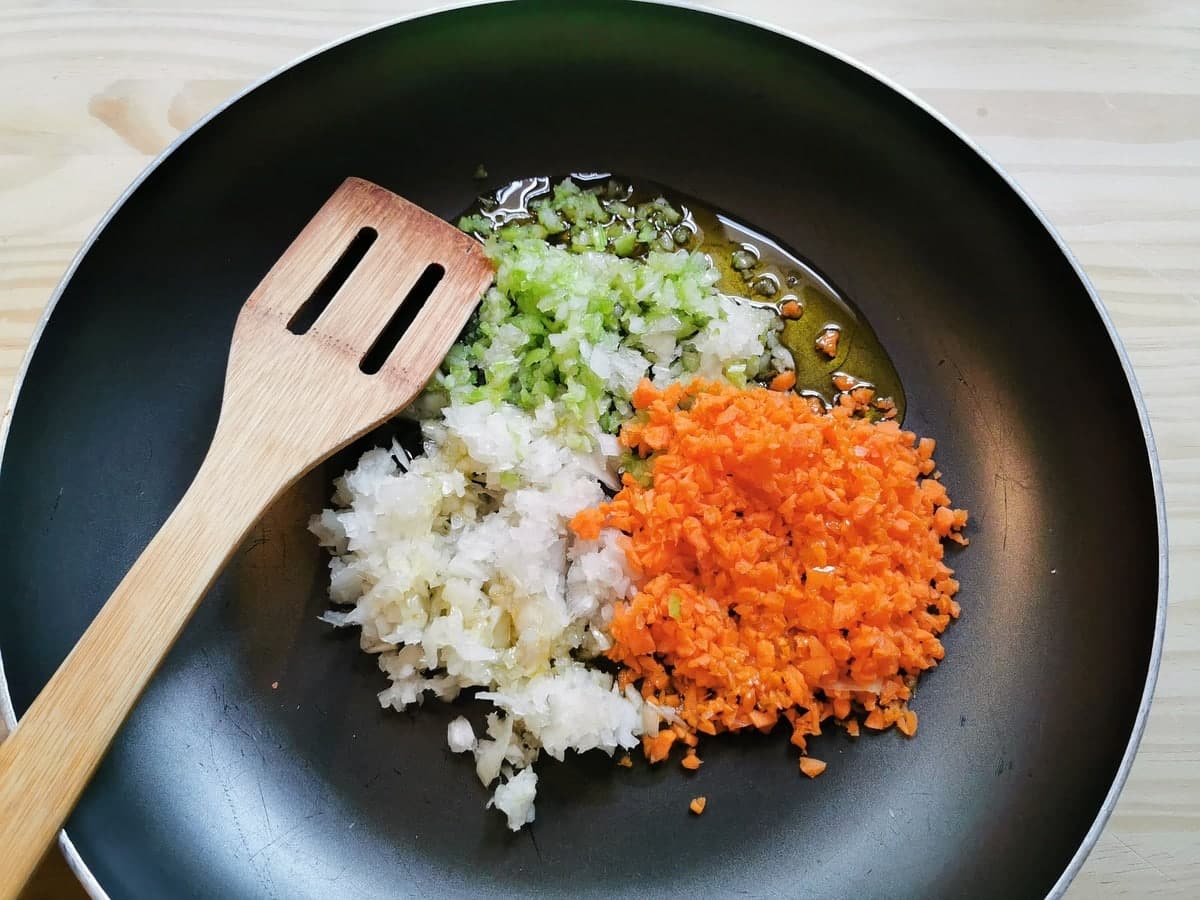 The basil pesto.
Because this creamy beef ragu recipe has just 3 tablespoons of basil pesto, it makes sense to use a good quality ready-made one instead of making homemade specifically. I usually make my own basil pesto in the summer and can or freeze some. Pesto freezes well as ice-cubes and these are perfect for recipes like this one. So, I used my own pesto.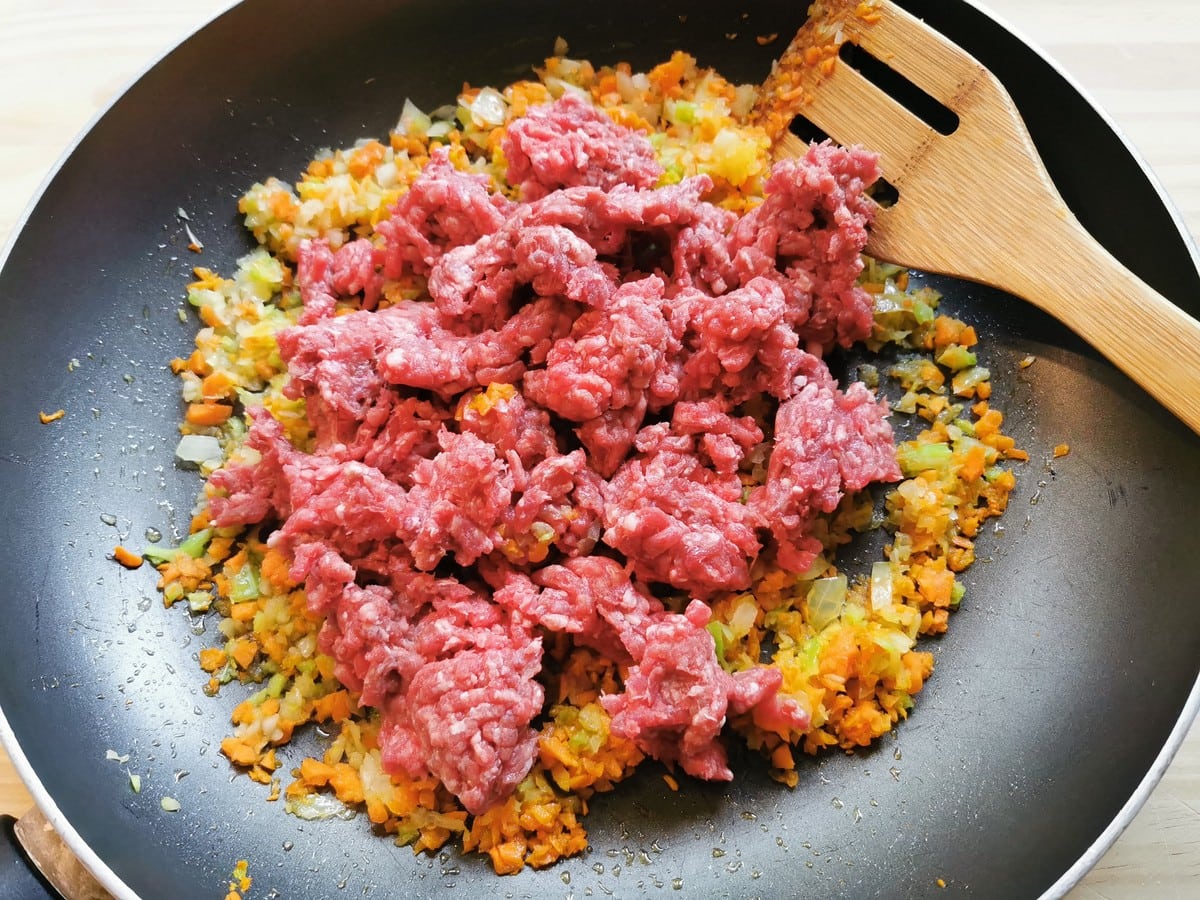 If you'd like to make your own too, check out my post on how to make and use basil pesto. You can always freeze the extra or keep it in the fridge for 3-4 days to use in another recipe. I have published quite a few pesto pasta recipes, among my favourites are pesto lasagna and pasta alla Portofino which combines pesto with tomato sauce!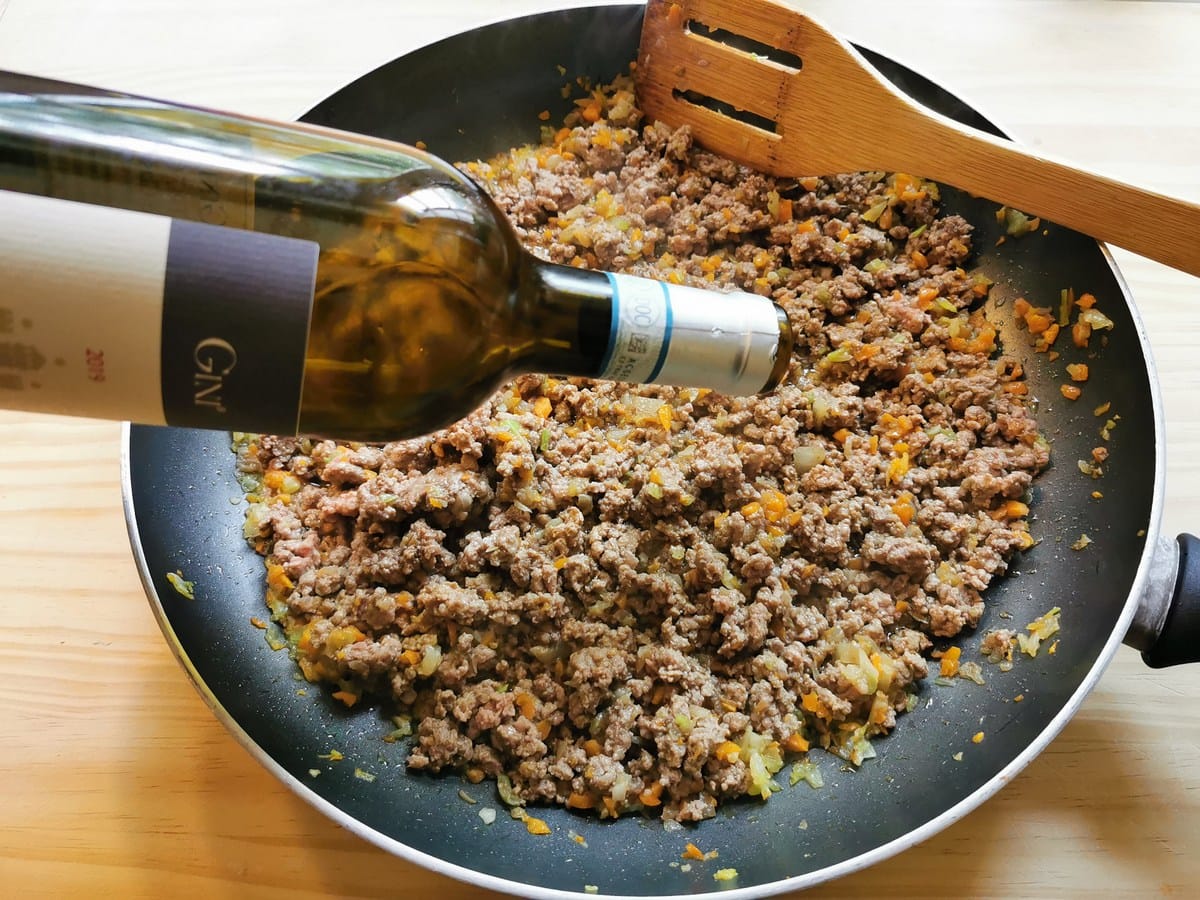 Which pasta is best with this creamy beef ragu?
Italians make many different kinds of meat ragu and serve them with different types of pasta. So really you can use your favourite pasta with this one, even gluten free pasta. I used penne rigate, meaning grooved penne because the sauce adhere so well to it. I choose quite small penne from a Northern Italian company called Felicetti.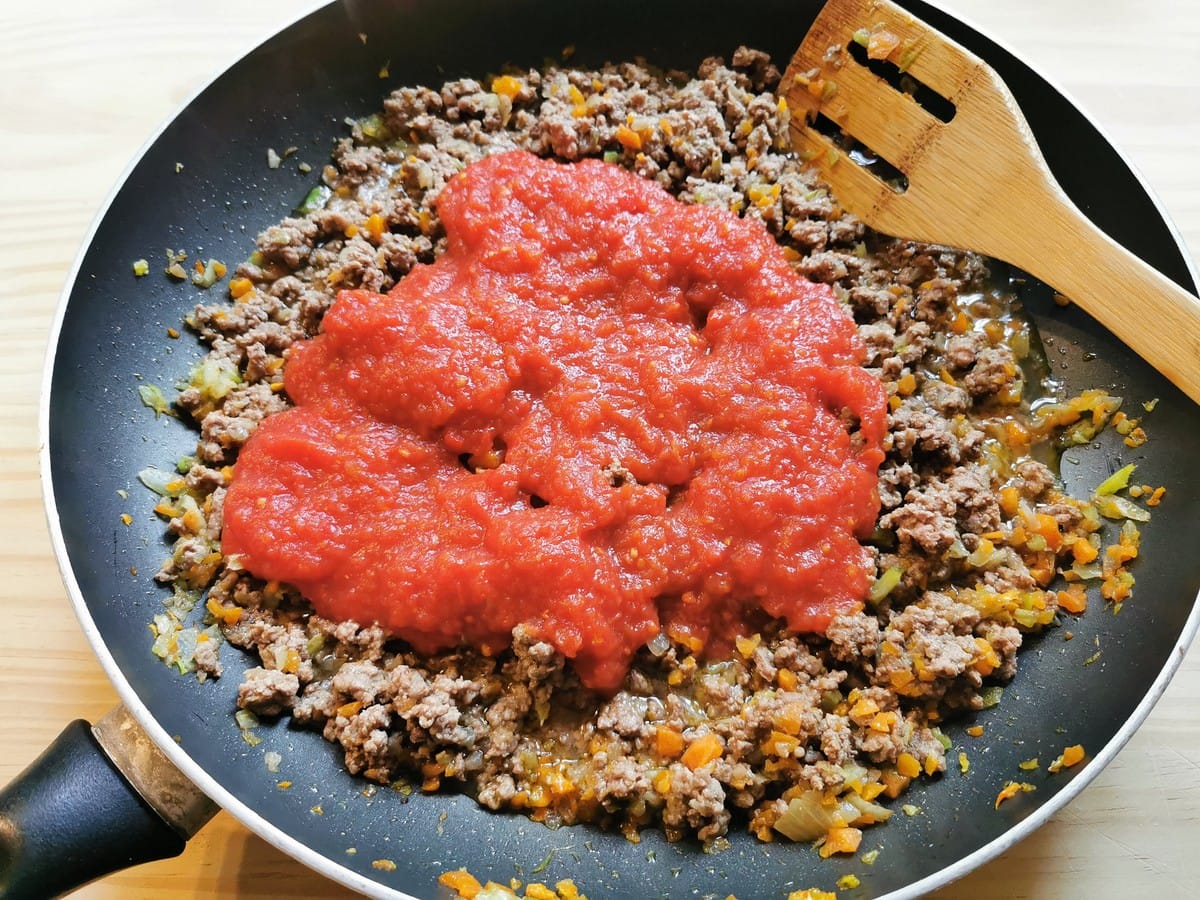 Their pasta factory is in Trentino-Alto Adige, in the Dolomite mountains. They produce a number of pasta varieties mostly organic and made with fresh mountain spring water! Apart from durum wheat pasta they also make pasta from Emmer wheat (spelt) and from Kamut Khorasan wheat, as well as some dried egg pasta.
I know that Felicetti sell their pasta in USA, Australia, UK, Canada, Germany, and some Asian countries. So, keep an eye out for it!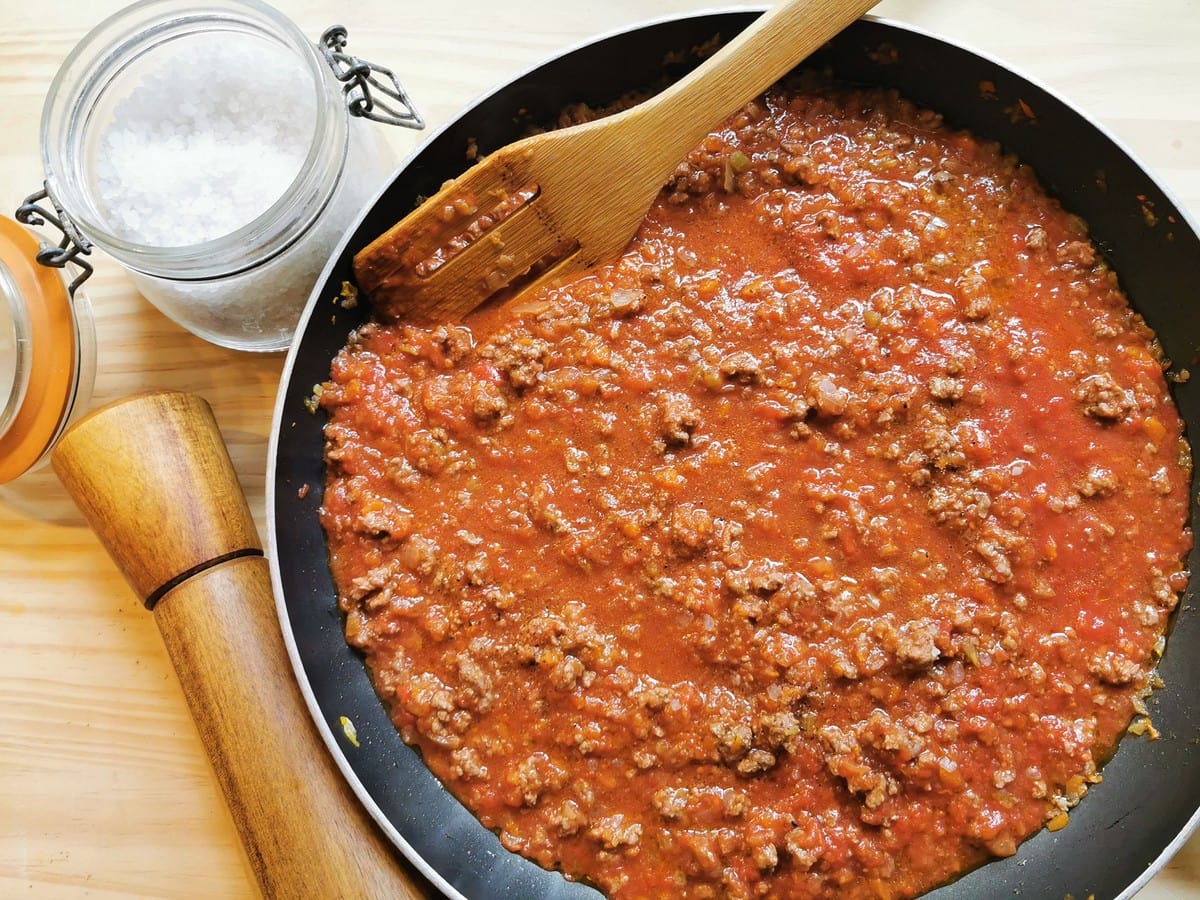 How to make pasta alla Montecarlo.
The first step in any recipe is to prepare the ingredients. As mentioned above you will need to peel the onion and chop it finely. Then wash and chop the celery and carrots too. When making ragu, I like to use a food processor to chop the onion, carrot, and celery very small. But, of course, using a knife is fine.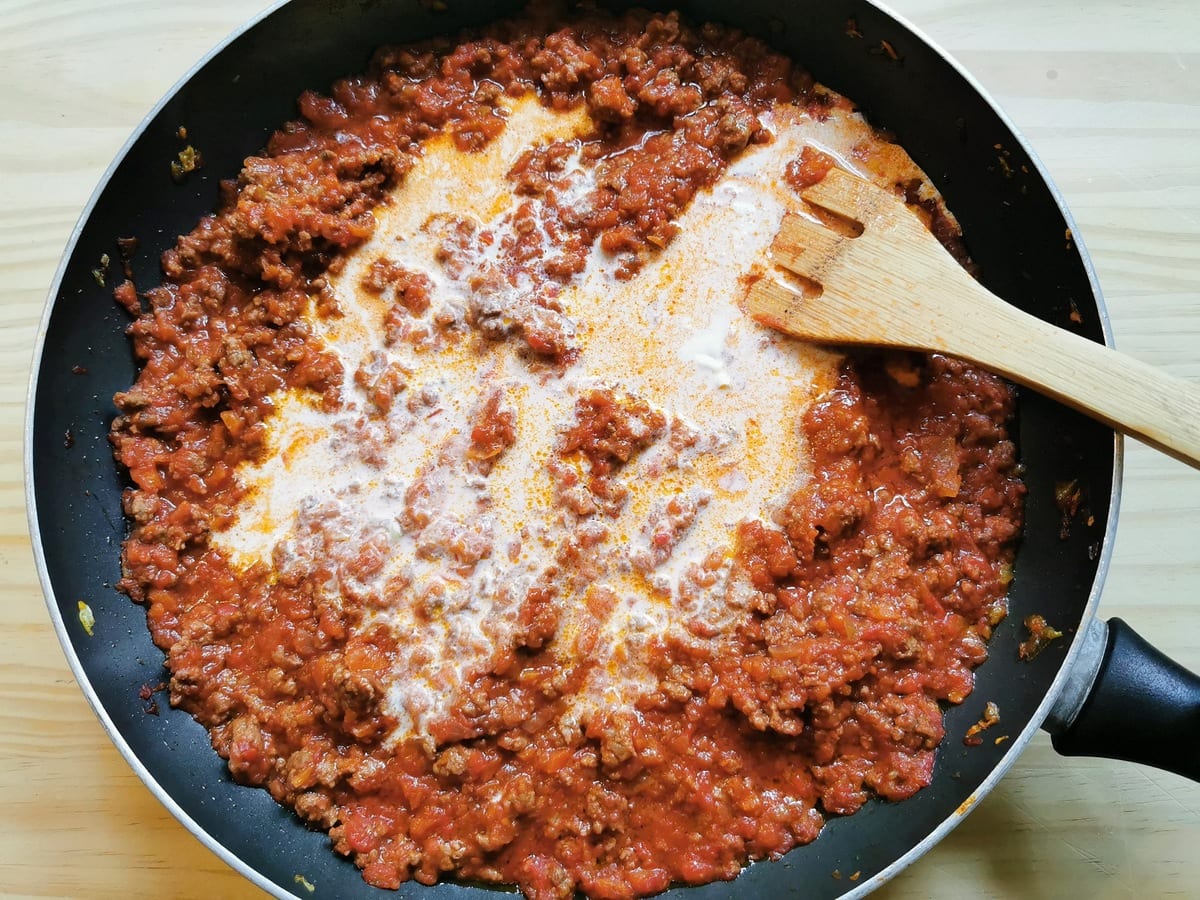 The next step is to sauté the vegetables in olive oil until they start to soften and then add the ground beef and brown it. Break the beef up as it browns, so that you don't have large clumps in the sauce. Once the beef has browned add the wine. Any drinkable dry white wine is fine. I confess I use a bit of an expensive wine as I had some leftover from the day before.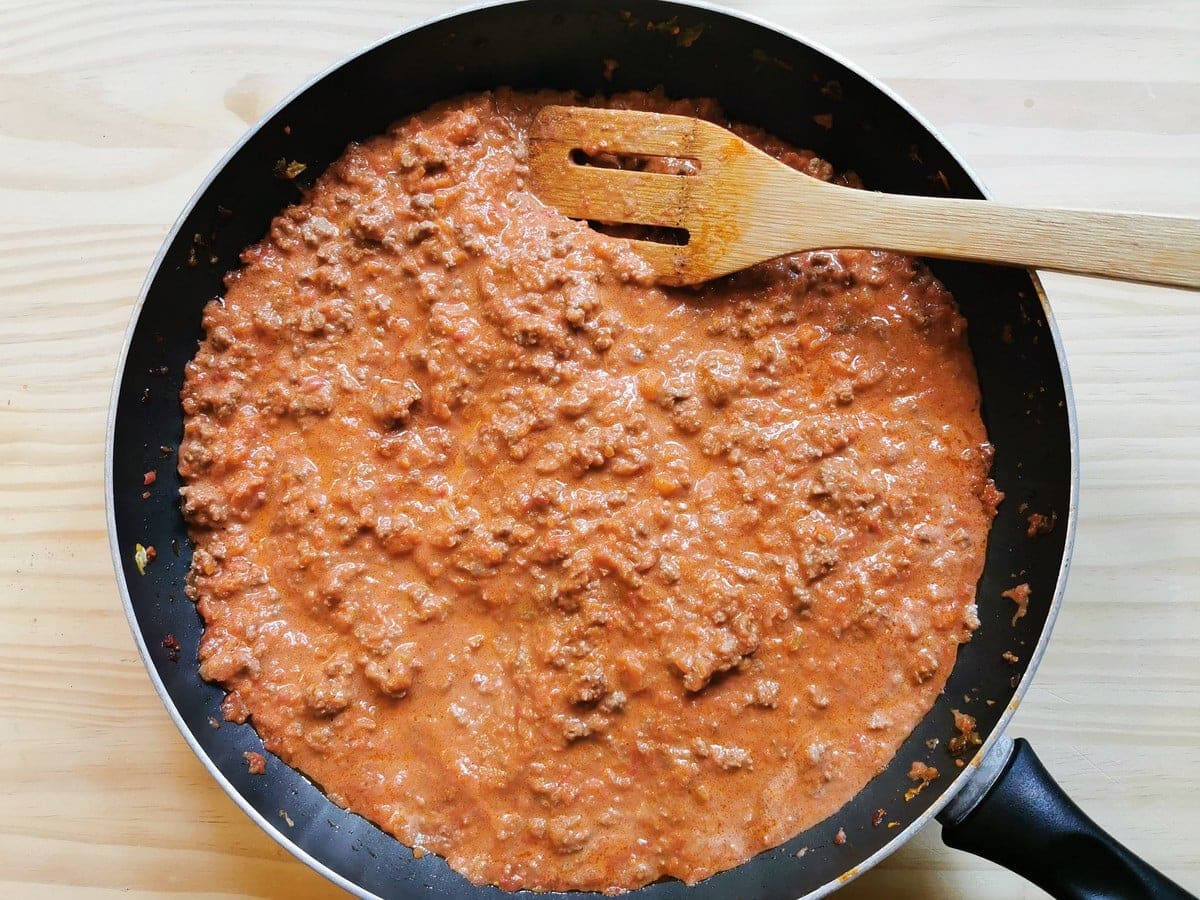 Next, add the tomato passata/puree or canned peeled tomatoes. The latter will need to be crushed in the pan. Then season with salt and pepper and let the ragu simmer for about 30-40 minutes. Classic ragu is better cooked for longer to bring out the flavours. But, this is a simple beef ragu to which you will add crem and pesto, so the meat flavour doesn't need to be too intense!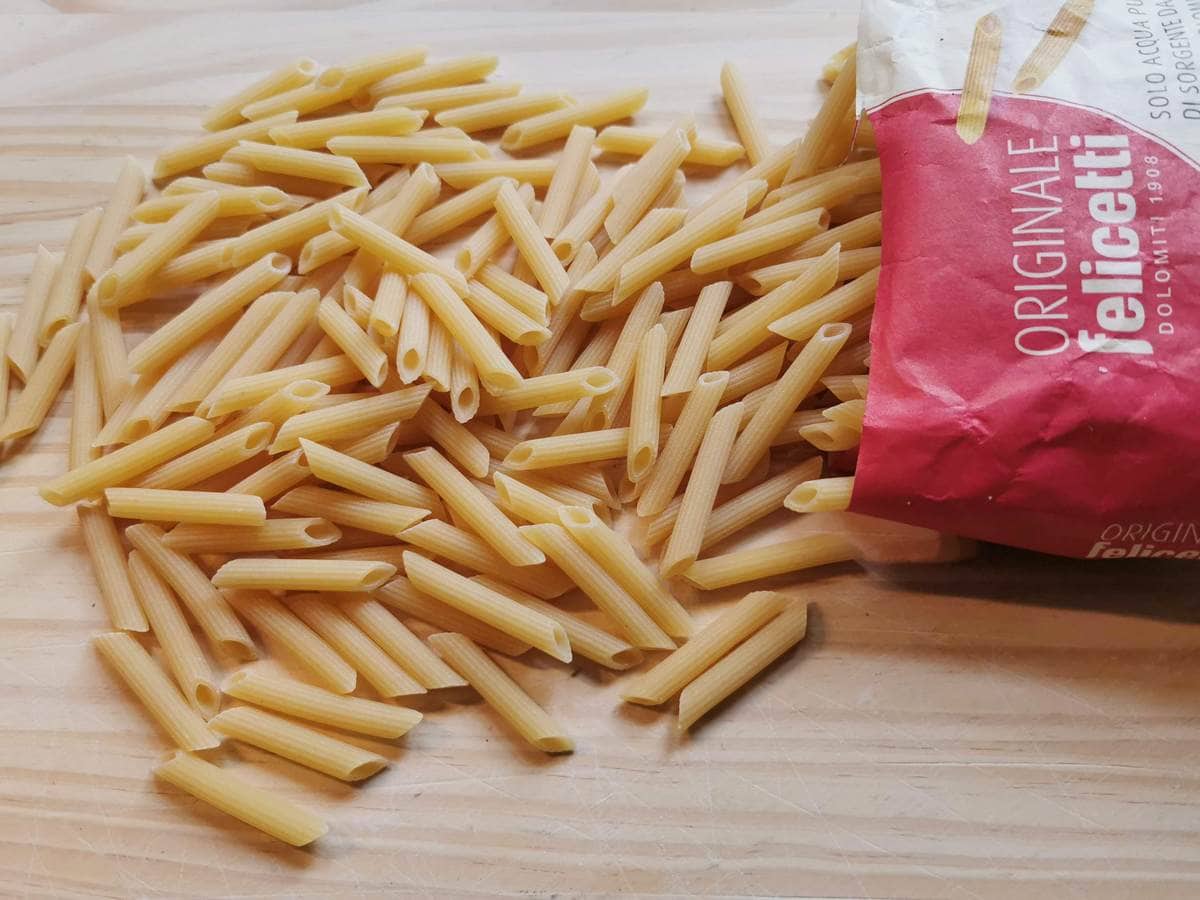 Once the ragu is ready stir in the cream and let the ragu rest while you cook the pasta. When the pasta is ready, add it to the creamy beef ragu and mix everything together well over a medium heat.
This will help infuse the pasta with the flavours from the sauce. Finally, add the pesto and mix again. Serve immediately with some fresh basil and grated Parmigiano if required.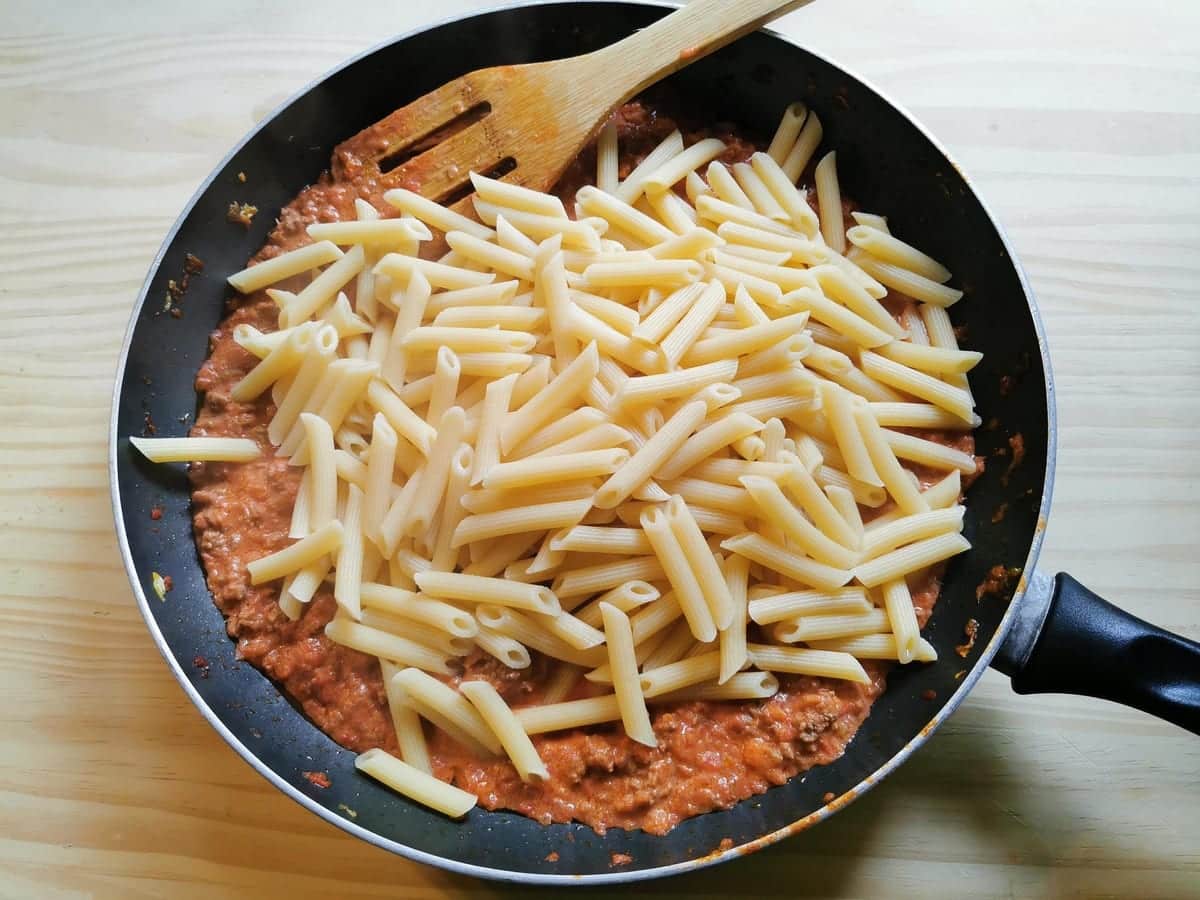 What to do with leftovers.
When I make ragu, I usually make more than I need and freeze some for later. This is a great meal prep strategy as you can cook once but eat twice! I prefer to freeze this ragu without the cream and pesto. Sauces with cream don't freeze well. But, ragu can be frozen for up to 3 months. You can add the cream and pesto when you reheat the ragu.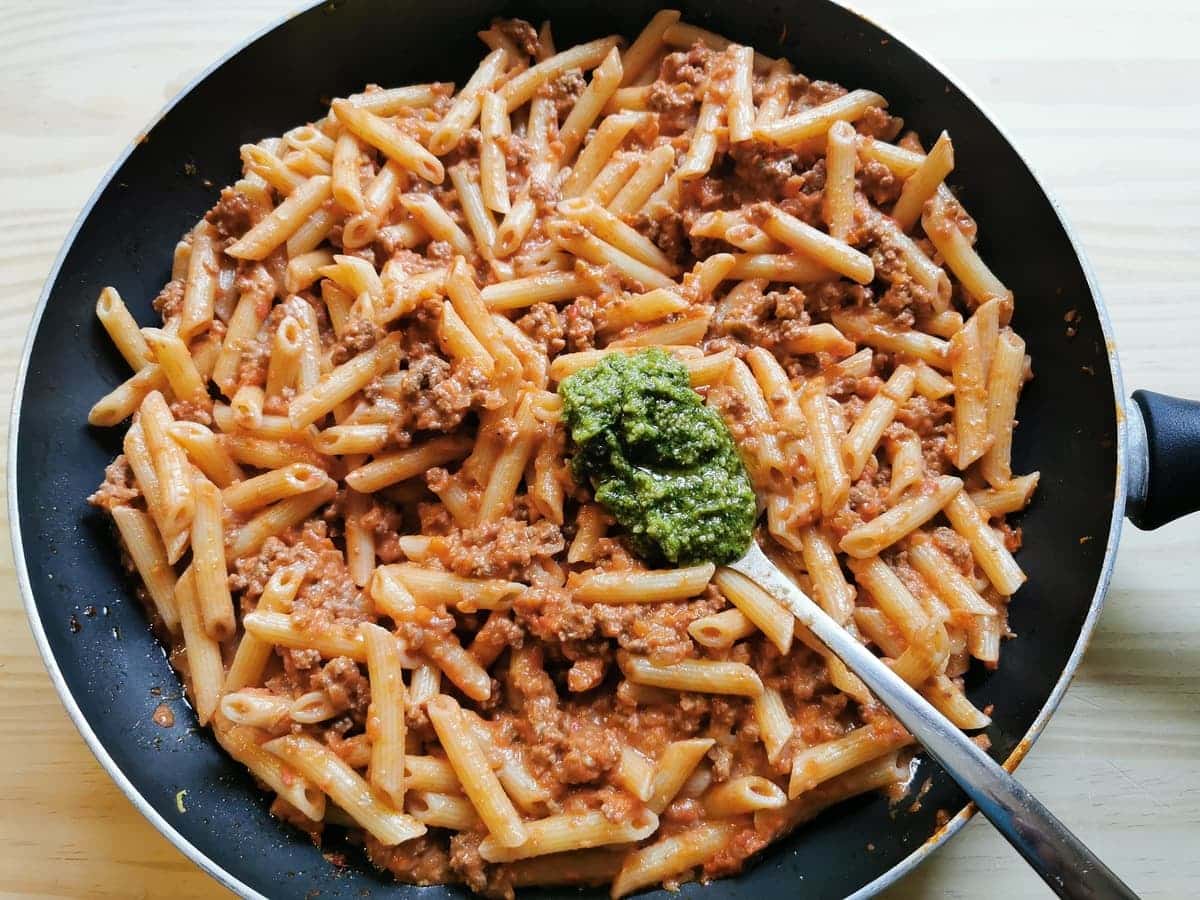 Leftover sauce with cream and pesto can be kept in the fridge for 2-3 days, as can the sauce mixed with pasta. I actually served this dish 2 days in a row because it was so good, we didn't mind eating it again the next day.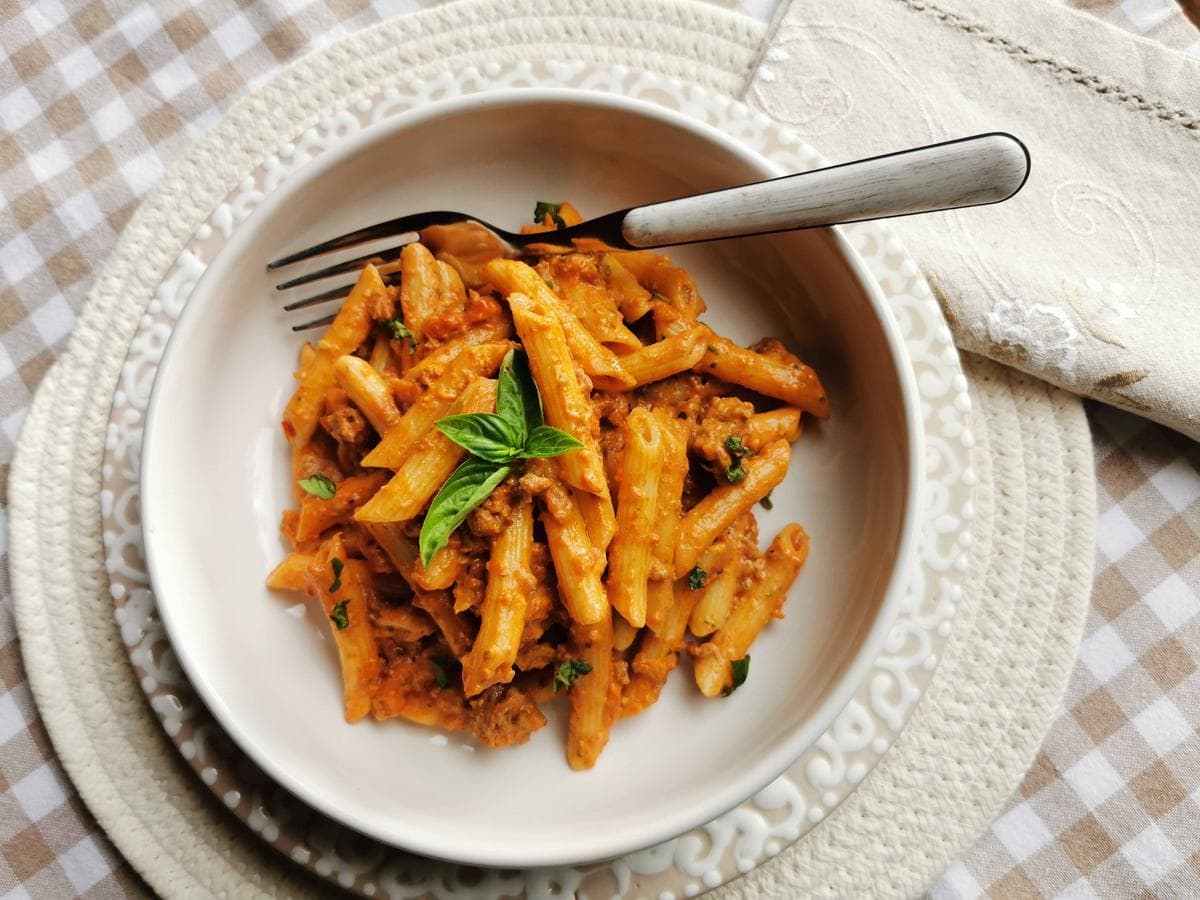 I did add a little more passata, cream and pesto when I reheated it in a skillet, as pasta with ragu tends to dry out a bit in the fridge. Alternatively, you can bake the leftovers with some mozzarella or grated Parmigiano on top!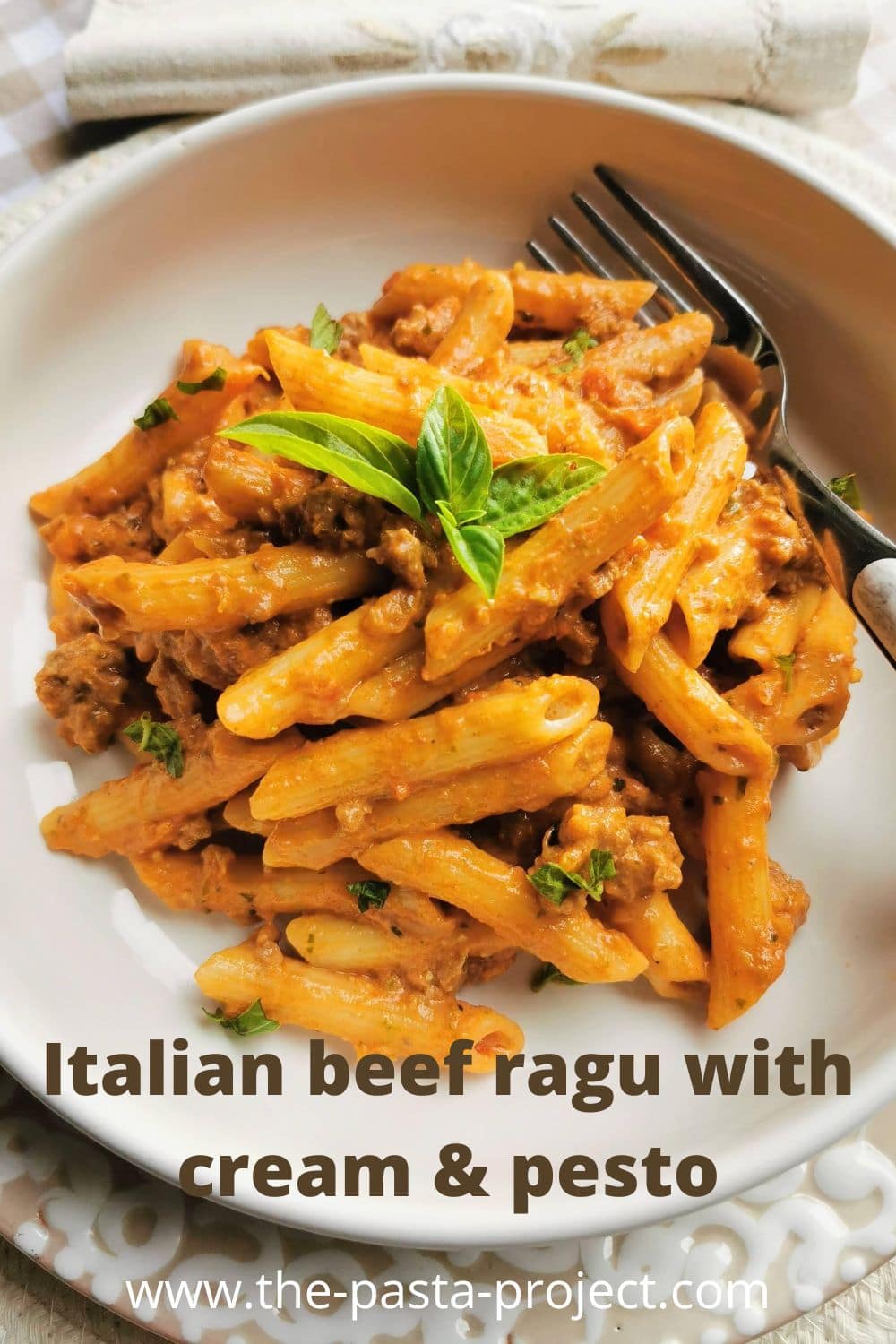 Let me know what you think.
As mentioned above we ate this creamy beef ragu 2 days in a row. It was that good. You may well want to do the same. If you have leftovers, of course!
If you make this Italian creamy beef ragu recipe, I'd love to hear how it turns out and if you liked it. So, please leave a comment here on the blog or on The Pasta Project Facebook page.
Looking forward to hearing from you!
Buon appetito!
More pasta recipes that use a ragu.
If you are interested in learning how to make homemade pasta and different types of gnocchi, check out my shop page for some great video online courses from my friends in Rome! Nothing beats learning to make pasta from Italians! Plus while you're there why not order a copy of one of my pasta recipe cookbooks or checkout some recommended pasta making tools?