Baked pasta alla Tranese from Puglia.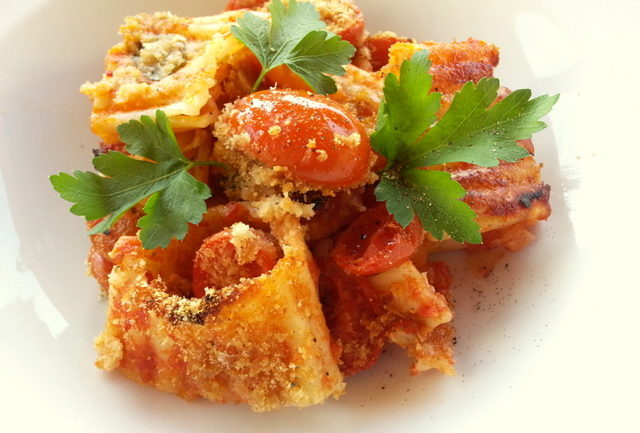 Pasta alla Tranese al forno.
Regular visitors to my blog have, most probably, realized baking is one of my favourite ways to cook pasta (Italians say pasta al forno- in the oven). Of course, I love other pasta recipes, especially different pesto sauces and seafood pasta dishes, but baked pasta has long been a firm favourite of mine and I love discovering different recipes for it. Interestingly, baked pasta isn't commonly served in restaurants here where I live in Northern Italy; apart from lasagne al forno. It is, however, a very popular way of serving pasta at home, especially on Sundays or feast days. And most Italian regions have their own particular baked pasta recipes.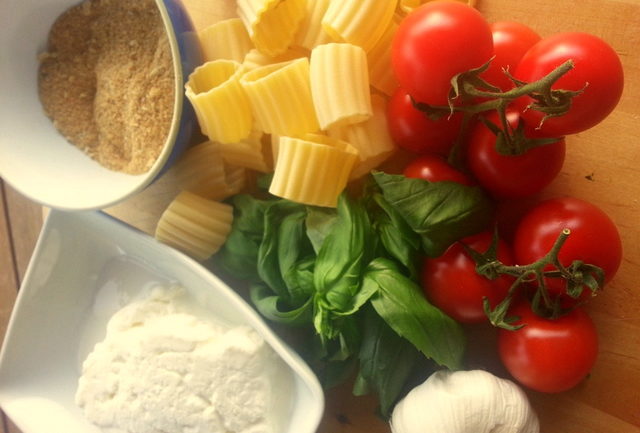 On a recent search for an original recipe for baked pasta, I came across this recipe called 'pasta alla Tranese' supposedly from Trani, a historic fishing port in Puglia, southern Italy, between Bari and Barletta on the Adriatic coast. I say supposedly because there seem to be different versions of this recipe.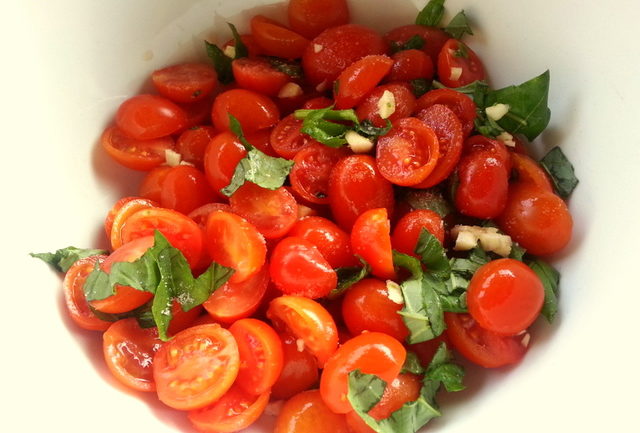 The one I cooked includes stracciatella, a delicious soft creamy cheese with a decidedly sweet taste which is, in fact, better-known as the interior and, in my opinion, the best part and the most tasty of burrata. Other versions use mozzarella and others only include grated pecorino and Parmesan.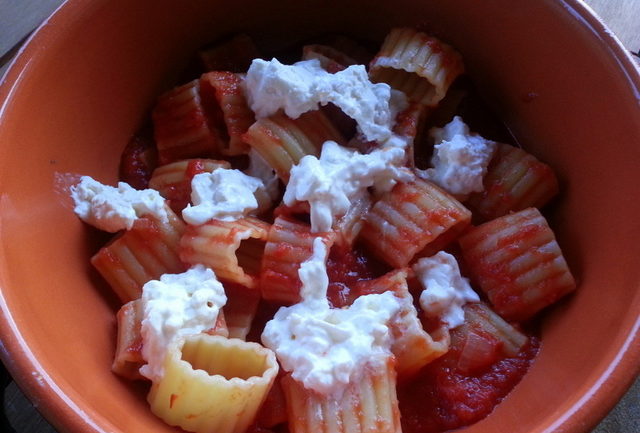 What makes this baked pasta alla Tranese special?
The main feature of this pasta alla Tranese recipe common to all the versions I found was the use of raw tomatoes which have been cut up and left to marinate in salt, garlic and basil prior to being used in the baking. These tomatoes aren't cooked before the pasta dish goes into the oven and are either mixed with the half-cooked pasta in the oven dish or, as in the case of my recipe, used for the top layer of the dish.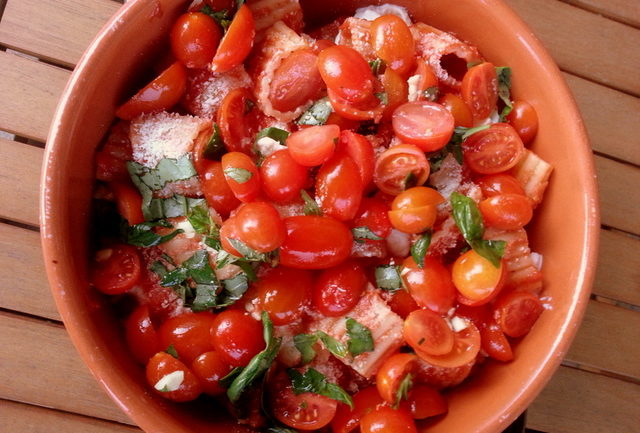 I think the inclusion of stracciatella and that layer of raw marinated tomatoes, made this one of the best baked pastas I have eaten in a long time. I'm sure you'll feel the same if you try it! You can use any medium sized tube pasta to make pasta alla Tranese. I used mezzi paccheri rigate, meaning half paccheri with grooves, but pasta such as rigatoni or penne rigate would work well too. Do let me know how it turns out!
Buon Appetito
(see the recipe on the next page. Just scroll down and click 2)