12 Mushroom Pasta Recipes with Farmed and Foraged Mushrooms.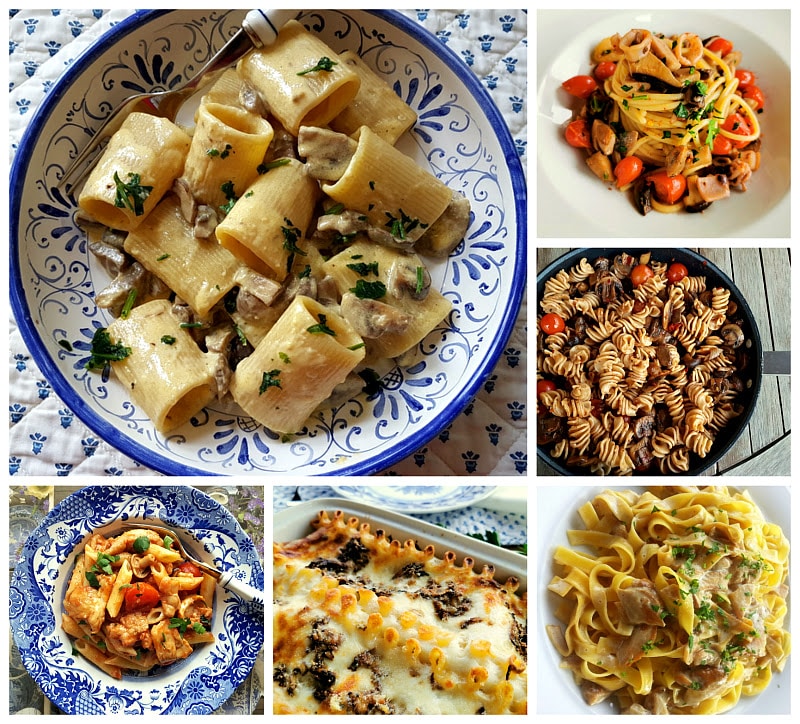 Here are the best 12 mushroom pasta recipes on The Pasta Project to date! If you are a pasta lover who likes mushrooms too, I'm sure you'll love these recipes. Some are made with foraged mushrooms, some with farmed and some with a mix. Some are vegetarian, some with meat, some with seafood, but all are delicious. Do let me know which you'd like to try first!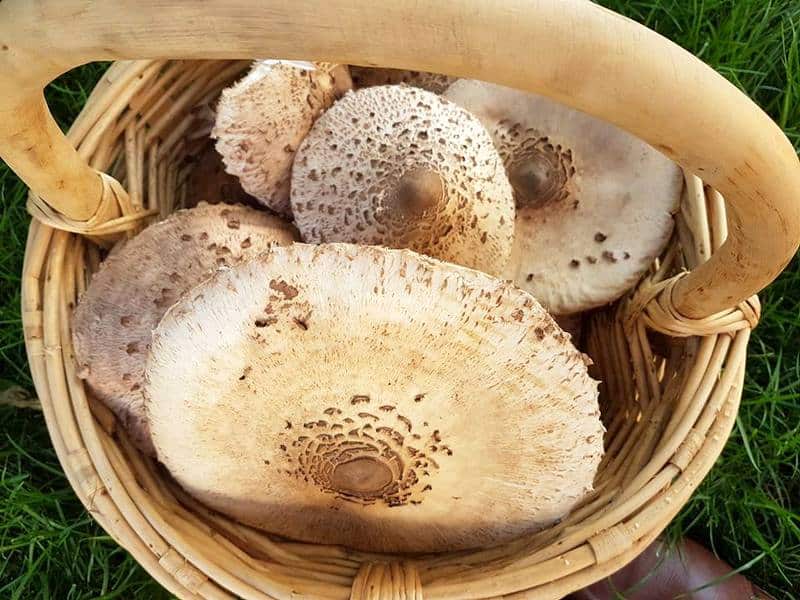 Pasta con funghi.
Italians love both farmed and foraged mushrooms and there are so many delicious ways they can be cooked and eaten. However, I would say the most popular way is with pasta, like in these 12 mushroom pasta recipes.
Mushrooms can be paired with meat or seafood or be the main protagonist in a recipe. You can make a mushroom pasta with just one kind of mushroom or with a mix. However, I particularly like those made with foraged mushrooms. Have you ever been mushroom hunting? It's a popular pastime here. Although, of course, you need to know your mushrooms!
Click the title of the dish you like to get to the recipe!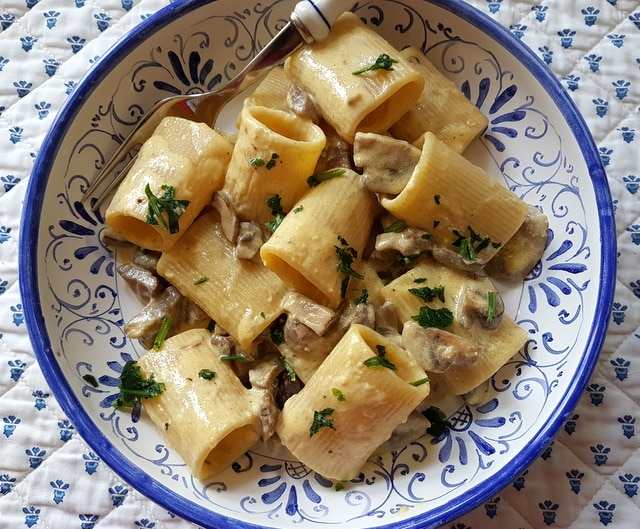 Known as 'miezi paccheri alla capa 'e' mbrello in the local dialect, this Neapolitan recipe for mezzi paccheri with mushrooms and cream is super simple to make and outstandingly delicious! It can be made with fresh or dried mushrooms. I used a mix of white button mushrooms and creminis.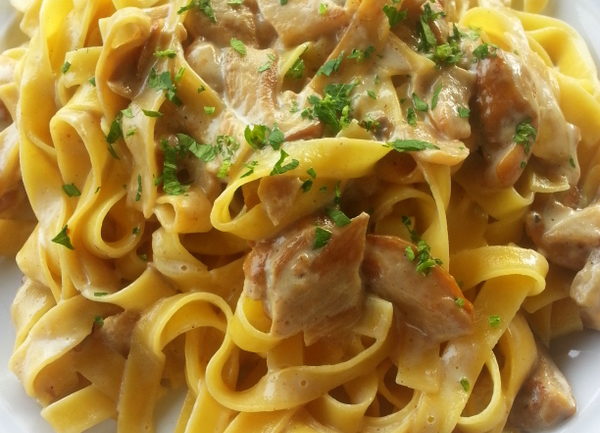 The deliciousness of pasta with porcini can only be understood by those who have had the pleasure of eating it. This classic traditional dish is easy to make as long as you can find good quality porcini. So, definitely worth going mushroom hunting for (even in your local supermarket!)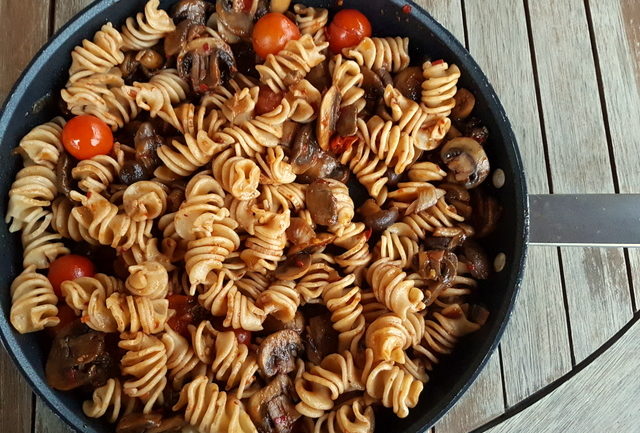 This recipe is a delicious example of how well nduja ( a spicy spreadable salumi from Calabria) pairs with different ingredients. I used pioppini and white champignons (button mushrooms). But, this recipe is also great with foraged mushrooms such as porcini.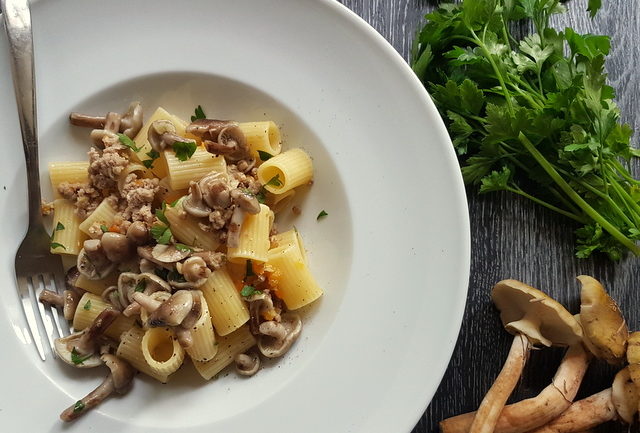 For this pasta with wild mushrooms, I used what Italians call 'chiodini' or 'famigliola buona'. Chiodini mushrooms (Armillaria mellea) are found growing on or near hardwood trees. In English, they are better known as honey mushrooms. Honey mushrooms have a slightly sweet taste and a rich umami flavour. Many people say they are better than shiitake! Of course you can use farmed mushrooms instead.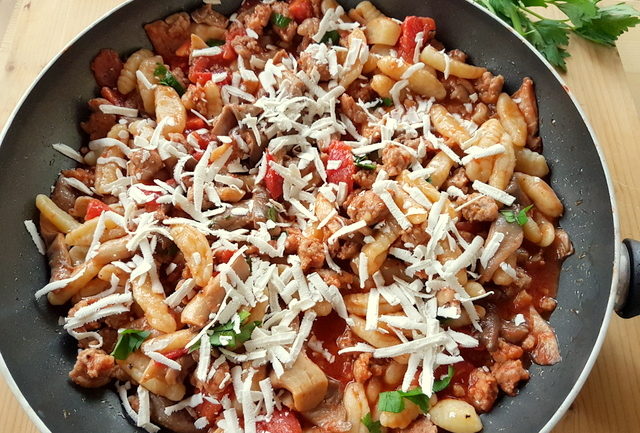 The mushrooms usually used in this recipe from Puglia are called cardoncelli (pleurotus eryngii) in Italian. These are the largest of the oyster mushroom genus. In fact, they are also called king oyster mushrooms. Cardoncelli have been popular in Italy since the times of Ancient Rome. These highly prized mushrooms look similar to other oyster mushrooms, but are darker, meatier and richer in flavour when cooked. You can also use other types of oyster mushrooms.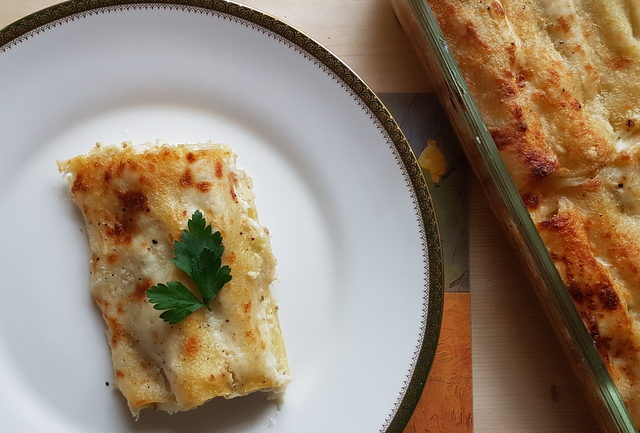 The two most traditional and popular ways to serve cannelloni (manicotti) in Italy are either filled with a meat ragu and baked in a tomato sauce or filled with spinach and ricotta and baked in a tomato sauce or béchamel, or a mixture of both. This recipe is quite different. The filling is made from potato puree and porcini mushrooms and the sauce is a cheesy béchamel. The taste is exceptional and I highly recommend this recipe if you're looking for an alternative way to serve cannelloni!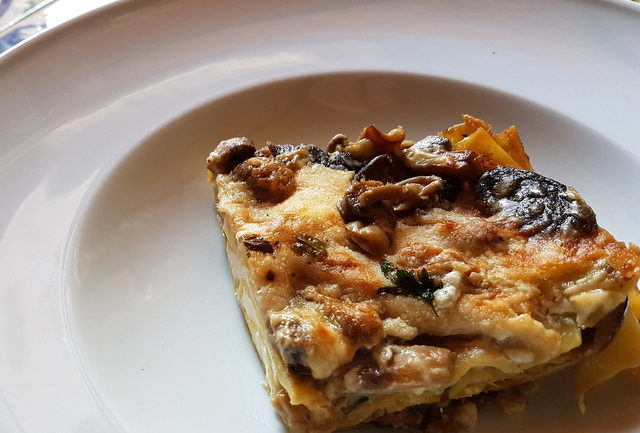 If you want to impress your guests, this lasagna is the way to do it! The taste is outstanding yet the ingredients are simple. I guess the most important thing is the quality of those ingredients, most importantly the use of fresh burrata and if you can find them, fresh porcini make it extra special. This dish is typically made with either fresh cardoncelli mushrooms (king oyster mushrooms) or porcini. I chose to use 3 kinds of mushrooms; porcini, white button mushrooms and pioppini mushrooms as I couldn't find the Apulian cardoncelli mushrooms here. The porcini were frozen, not fresh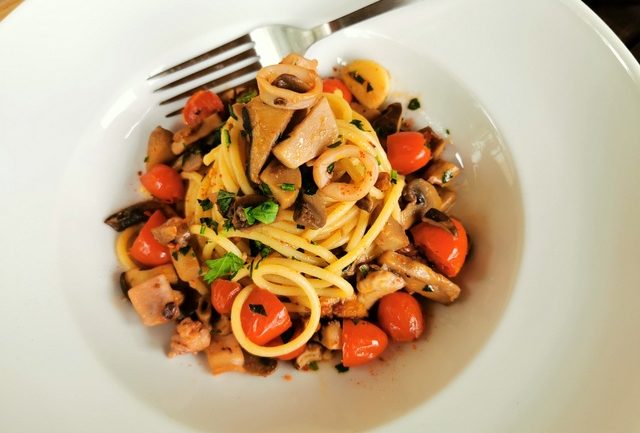 This is a classic 'surf and turf' pasta recipe from the Marche region in central Italy. Le Marche is a beautiful unspoiled fairly mountainous and hilly region with a long coastline on the Adriatic sea. The food in this region is very influenced by both the land and the sea. So, the combination of different mushrooms and calamari (squid) in this delicious pasta dish is very representative of the local cuisine.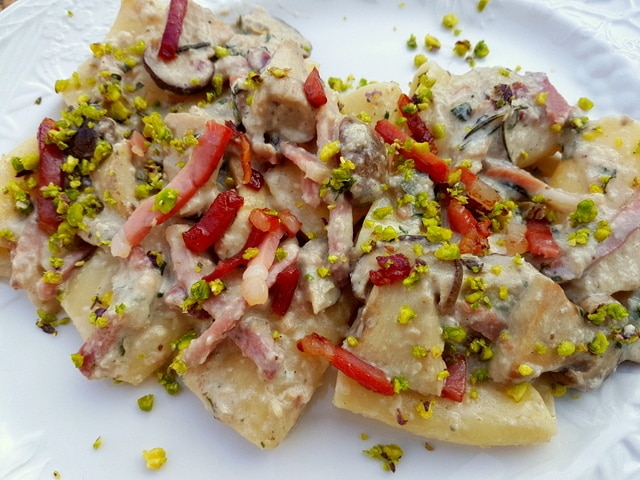 There are a number of wonderful pasta recipes made with paccheri and porcini. This is one of my favourites! I made it with paccheri and pistachios from Sicily, porcini from our woods and speck from the Alto-Adige! All wonderful traditional Italian ingredients. This recipe can be made with dried or frozen porcini!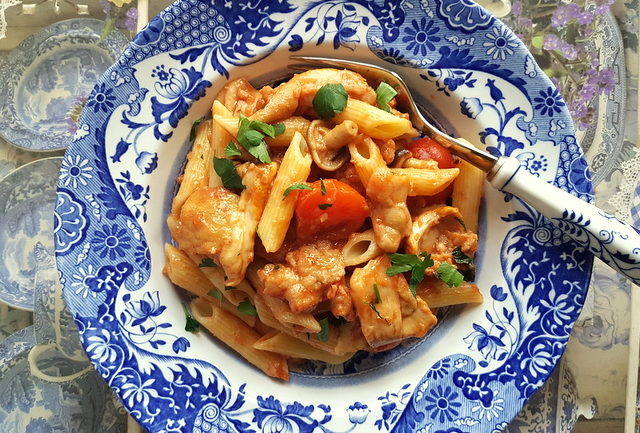 In Italian, the word 'boscaiola' means woodsman or woodcutter. So, this pasta alla boscaiola recipe is traditionally based on the most popular foraged food to be found in the woods, mushrooms. Most alla boscaiola recipes include porcini mushrooms. However, it can be made with other mushrooms too. I used porcini and pioppini.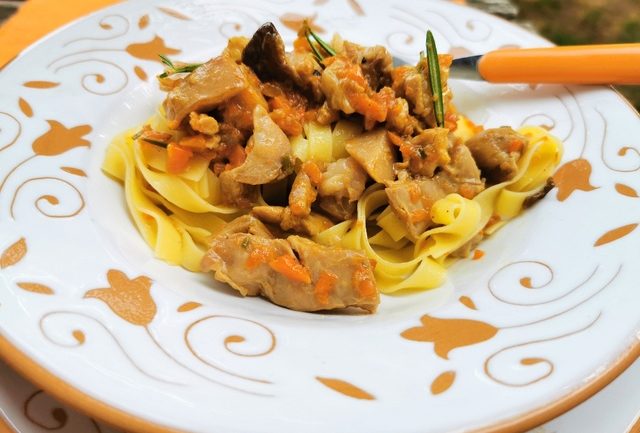 Pasta with rabbit is very traditional in many parts of Italy. This very tasty recipe comes from the Marche region in Central Italy. It's easy to make and full of flavour! Instead of porcini, you can use your favourite type of mushrooms.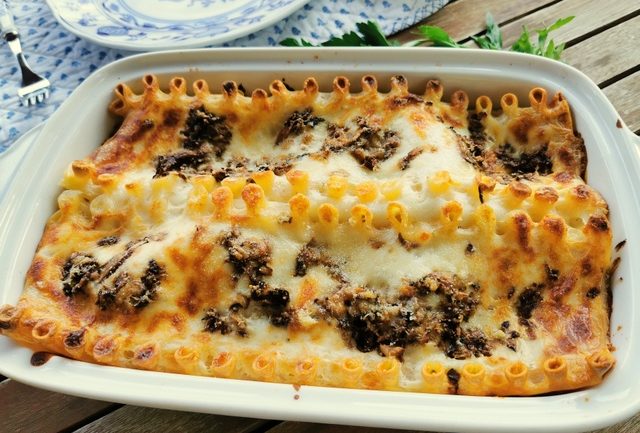 This Italian lasagne al forno is my new favourite vegetarian baked pasta recipe. Made with fabulous Southern Italian dried lasagna riccia and porcini mushrooms, this dish tastes as beautiful as it looks! I used frozen porcini and fresh cremini mushrooms. However, you can use other mushrooms and dried or fresh porcini.
If you do try any of these 12 mushroom pasta recipes, I'd love to hear what you think. Please write a comment here on the blog or post a comment on the Pasta Project Facebook page.
Your feedback means a lot to me!
Buon Appetito!
Pin for later.