Paccheri with porcini, speck and pistachio!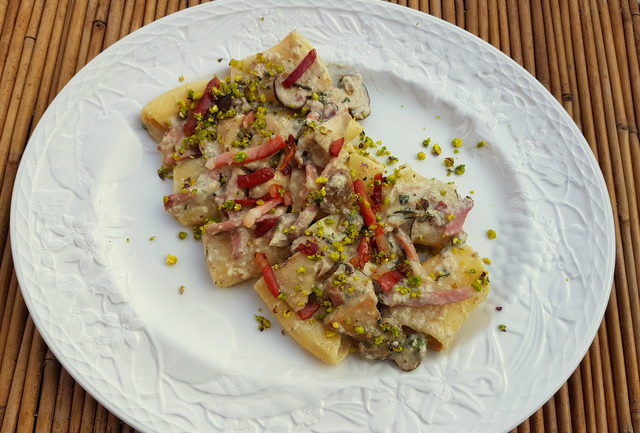 Whilst on holiday in Sicily recently, I came home with a number of culinary goodies and types of pasta. One of the types of pasta was a wonderful artisan paccheri, which actually looked quite different to the dried paccheri I have bought in the past here in Veneto. Paccheri pasta, which is said to have originated in Campania, is very popular in Southern Italy.(go straight to recipe)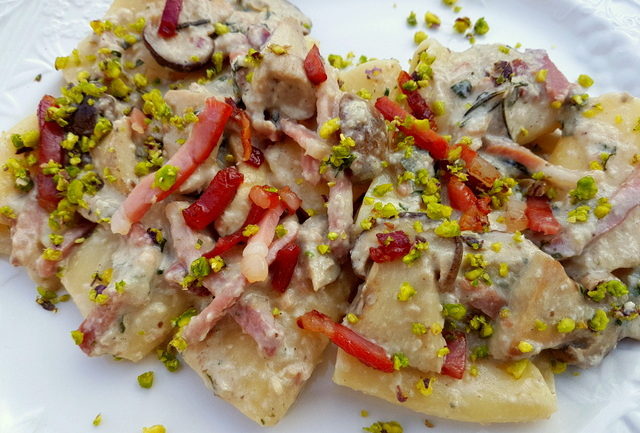 I also brought home some pistachios from the town of Bronte near Catania. In Italy, pistachios from Bronte are highly valued and considered to be the very best pistachios available. Sicilian cuisine makes good use of pistachios which can be found not only in cakes and ice-cream but also in many savoury foods and pasta dishes.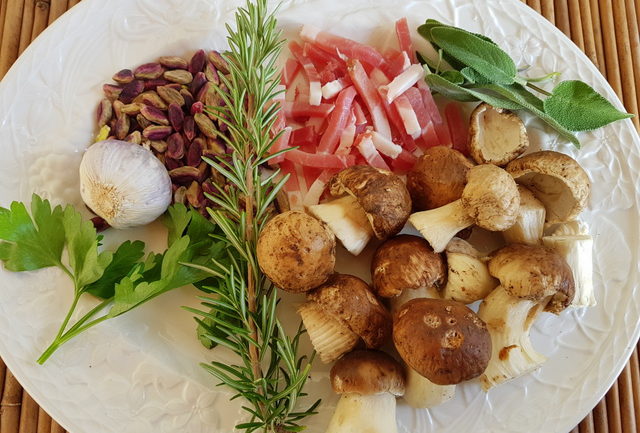 So, I was looking for a Sicilian recipe to use my paccheri and pistachios when my hubby came home with some fresh porcini mushrooms. My hubby, Salvatore, is a doctor with a practice in a country town near to where we live. His patients often bring him food as gifts. We get given eggs, homemade cakes and bread, cheeses and various fruit and vegetables. This time it was fresh porcini, as it's now porcini season and this king of mushrooms can be found in the woods in our area. Porcini are also found in Sicily on the slopes of Mount Etna and in the Nebrodi mountains.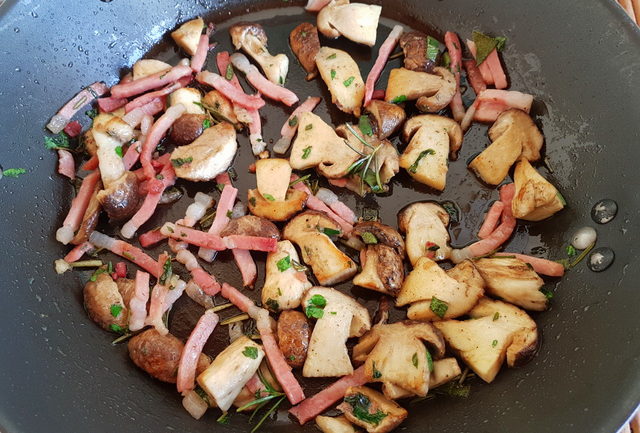 My recipe search brought me to this recipe for paccheri with porcini, speck and pistachios. Although speck ( a kind of bacon produced in Northern Italy) isn't traditionally Sicilian, this dish was on the menu of a restaurant in Cefalu, Sicily. Perfect I thought, and perfect it was.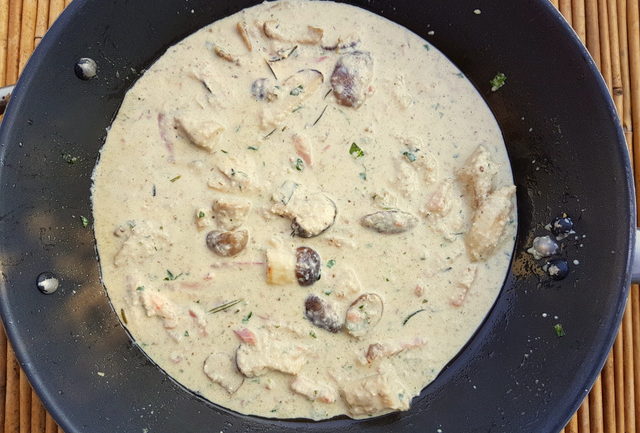 Of course, you may not be able to find fresh porcini, pistachio from Bronte and artisan Sicilian paccheri but frozen or dried porcini work well too. Other types of pistachios, especially if they aren't salted, and good quality will probably be just as tasty and, of course, paccheri can be found in most stores or online and speck is now available at most British supermarket chains and I'm sure in other countries as well.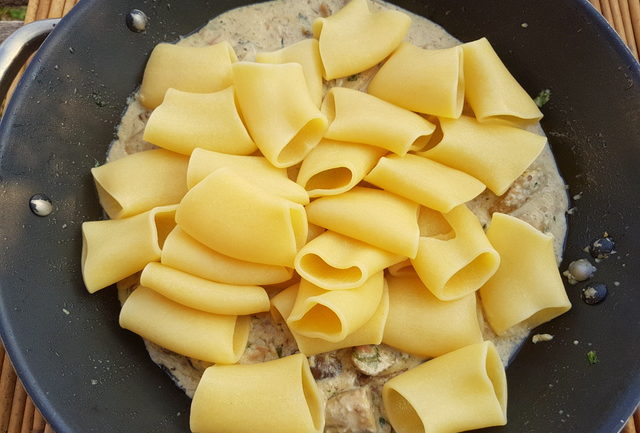 The combination of paccheri with porcini, speck and pistachio was divine and I baked the leftovers rather than just reheat them in the microwave and I'm not sure which tasted better, the freshly made dish or the leftovers! Give this recipe a try! It's definitely one to remember!
Buon appetito!
(see the recipe on page 2)