Homemade Orecchiette + 6 Italian Orecchiette Recipes.
Orecchiette is one of my favourite pasta types. However, no matter how good dried, fresh or frozen ready-made orecchiette may be, homemade orecchiette is definitely the best! It's also not so difficult to make at home. Plus, there are many delicious recipes for this Southern Italian pasta! Once you have made your own orecchiette you'll be able to use them in any of these 6 Italian orecchiette recipes.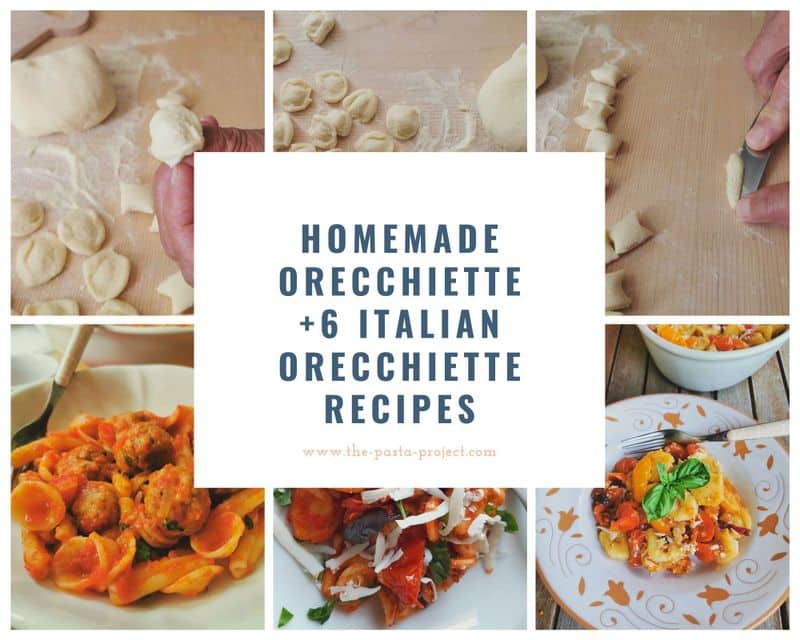 Homemade Orecchiette in Puglia
Up until now, I have always used ready-made orecchiette. Luckily, here in Northern Italy, it's possible to buy this pasta fresh. Although, dried is also available. However, we have been on holiday in Puglia a number of times. And, there, restaurants make their own orecchiette. I have to admit that the orecchiette I have eaten in Puglia, is so much better than what I can buy here!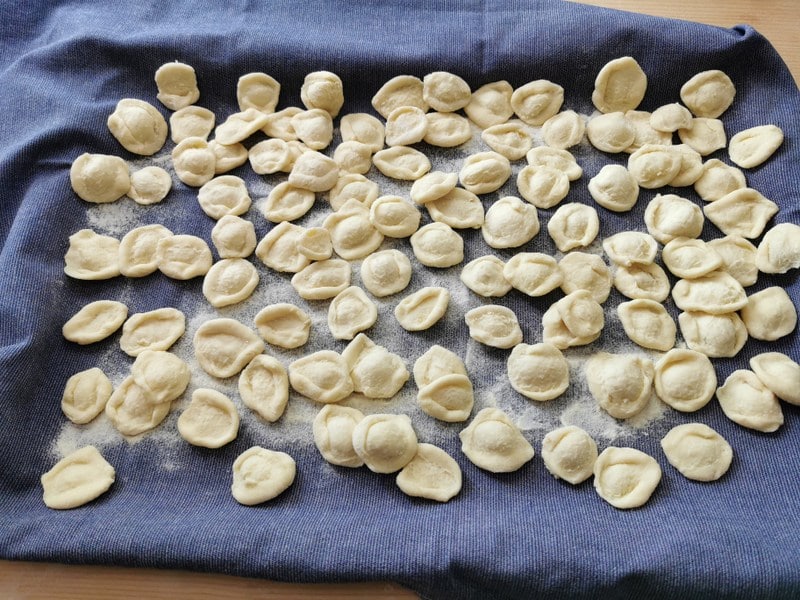 One of my pasta related dreams is to go to Bari and see the women making and selling homemade orecchiette in the alleys of the old city. This is an ancient tradition that attracts a lot of tourists. Check out this video from my other favourite pasta site, Pasta Grannies.
A little orecchiette history.
Orecchiette is a really ancient type of pasta from Puglia and Basilicata. The word 'orecchiette' means 'little ears' and, of course, the name comes from the shape. This pasta became popular in Puglia between the 12th and 13th century. However, some food historians say that originally orecchiette arrived in Southern Italy from Provence during the 13th century with the Angevins, who brought with them a form of pasta called 'crosets' . This was very similar to the orecchiette of today. You can read more about the origins of orecchiette in my orecchiette post.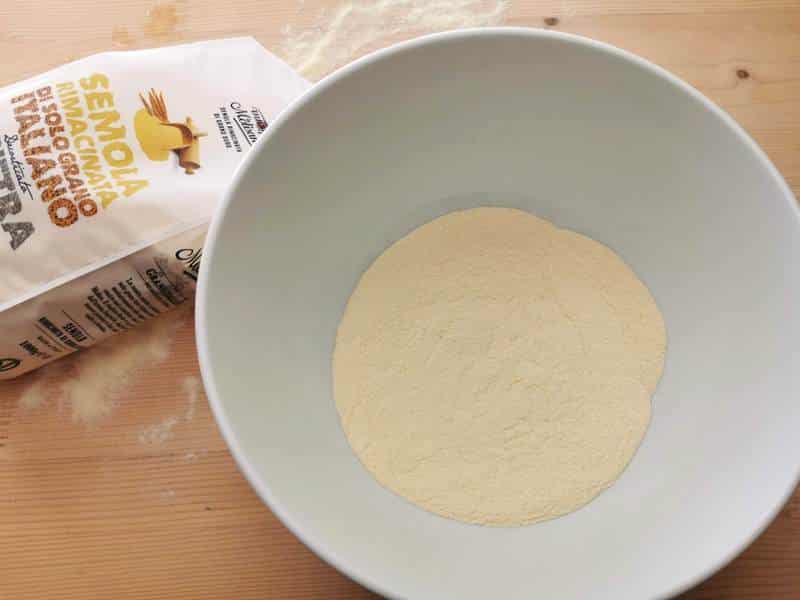 The right flour for homemade orecchiette.
Orecchiette is made with durum wheat semola flour. Outside of Italy, this flour is often called semolina flour. It is a hard wheat flour that is slightly yellow in colour. It is, also, the flour used in almost all Italian dried pasta as well as most of the traditional pasta shapes from Southern Italy.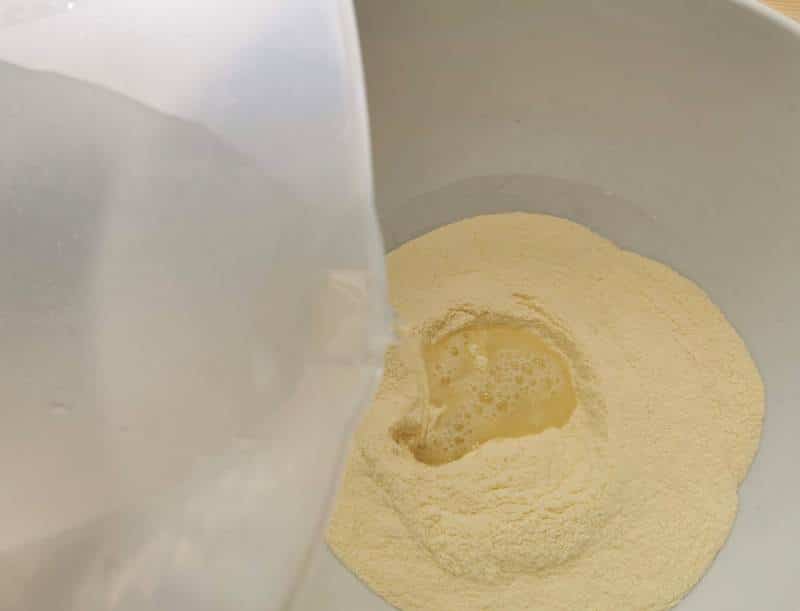 For Northern Italian egg pasta, the Italians use soft wheat flour. This is because, durum wheat is mostly grown in the South. Also, the dough from durum wheat is quite tough and not suitable for typical Northern pasta types such as ravioli, lasagne or tagliatelle.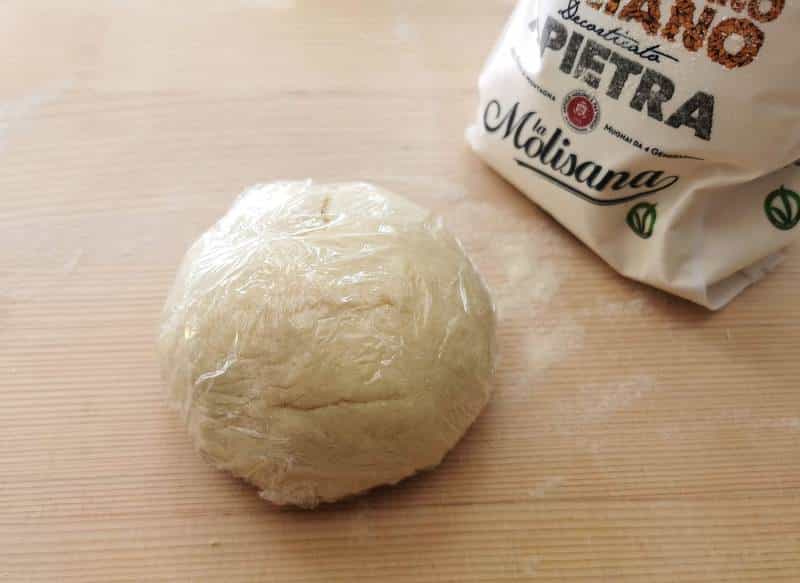 Making homemade orecchiette.
Like many Southern Italian pasta shapes, you only need flour, water and salt to make homemade orecchiette. Making and kneading the dough isn't so difficult. It requires just a little more elbow grease than egg pasta dough. The reason for this is that durum wheat pasta has a higher gluten content than soft wheat pasta.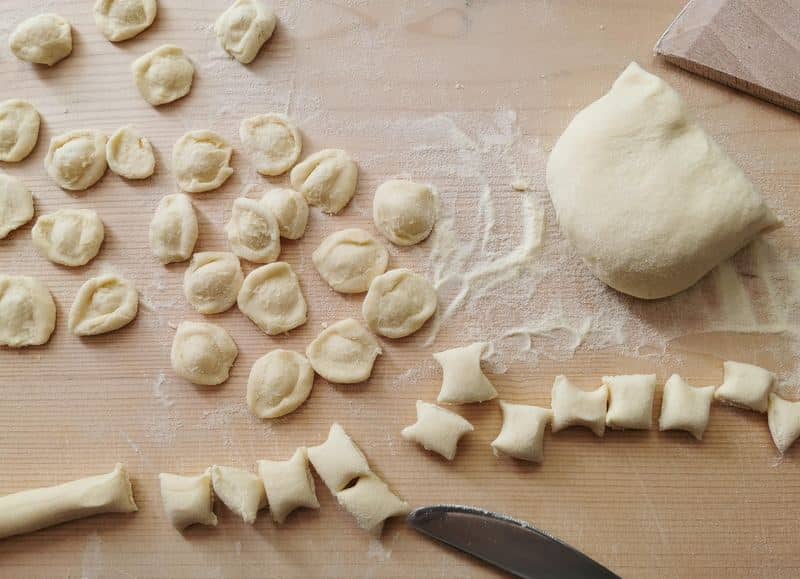 Once you have made the dough and left it to rest a while, the next step involves rolling pieces of the dough into 10" (25cm) sausages and cutting the sausage into small pieces (1-2cm about 0.4-0.8in) . You can make your orecchiette any size you want. The important thing is that your pasta is more or less the same size.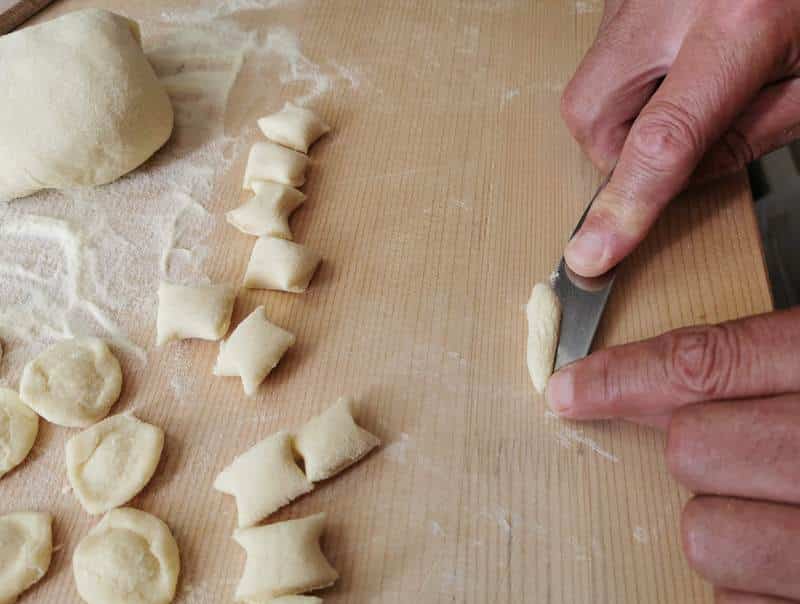 So far, this is much the same method as making cavatelli or even gnocchi. However, once you have cut the dough into small pieces the tricky part starts! Homemade orecchiette is a little more difficult than cavatelli. I have to confess that it took me a while to get the hang of making homemade orecchiette. My hubby, Salvatore, is much better at it than I. Maybe, because he's a surgeon!!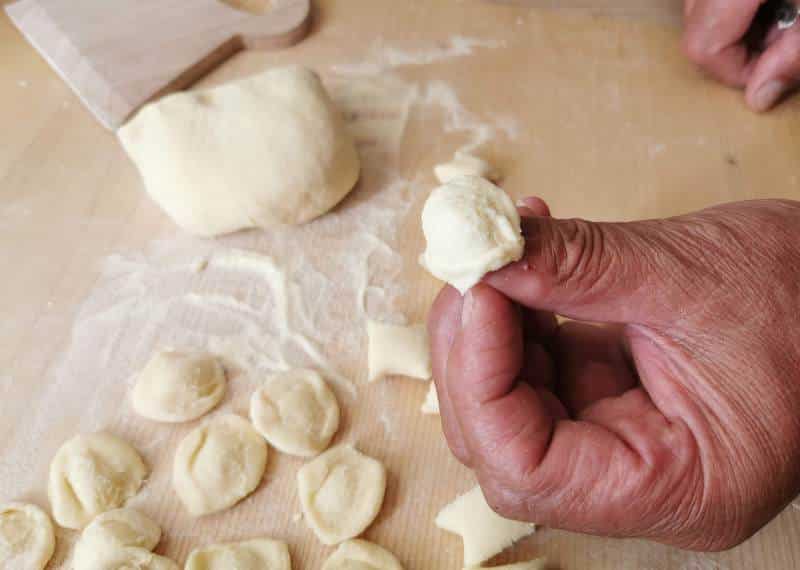 There are two ways to shape orecchiette. The first is using a knife. You need to hold the knife at a 45-degree angle to your work surface, then press and roll the piece of dough toward you. When you reach the end of the piece of dough, stop and unfurl it over your thumb in the opposite direction to form a concave shape. Put the ready orecchiette on a baking sheet or tea towel, lightly sprinkled with semolina flour. Repeat with the remaining dough.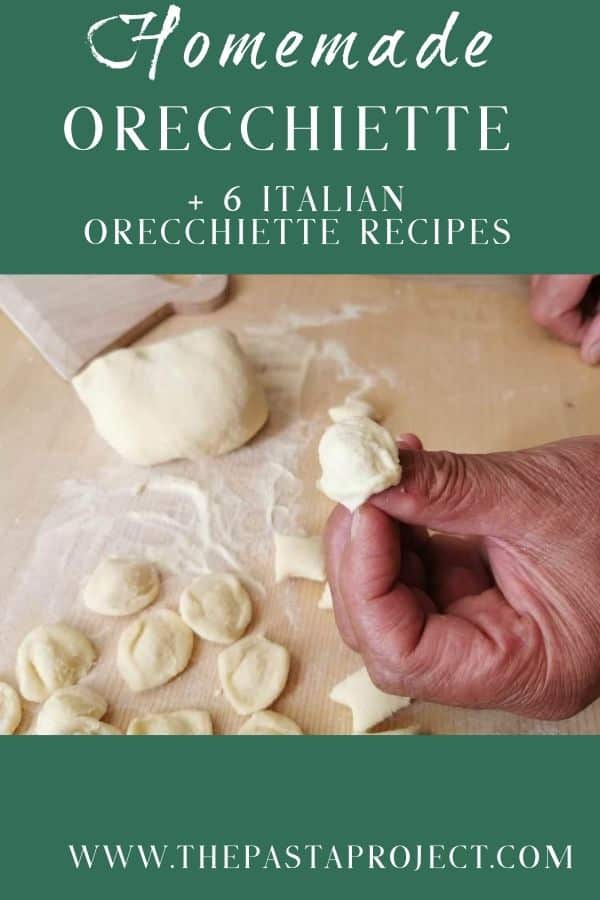 Some people are able to make homemade orecchiette using just their thumb. We tried this, but the knife worked better! Homemade pasta is never going to look as perfect as machine made. The important thing is the taste. And although some of our homemade orecchiette were a bit oddly shaped, they tasted fantastic!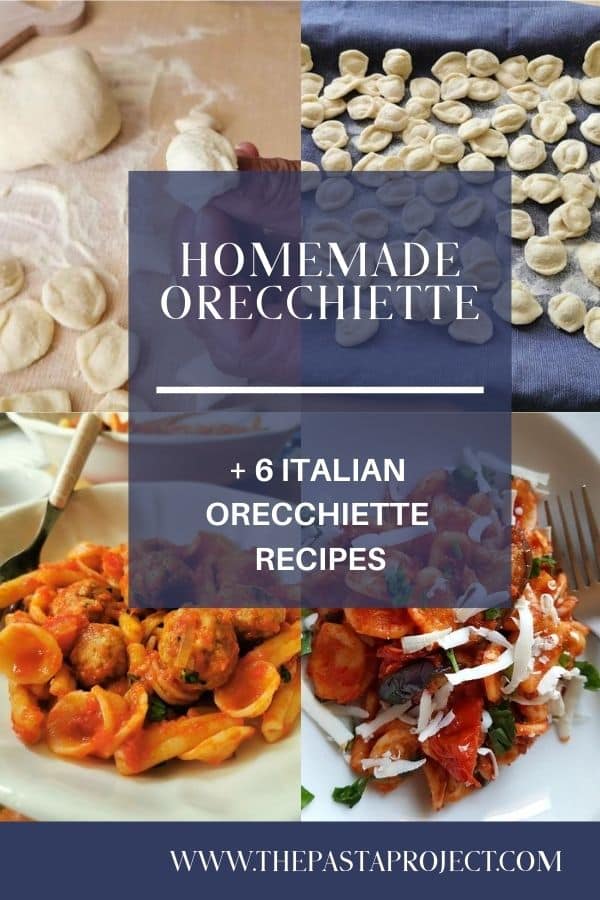 6 Italian orecchiette recipes.
The first recipe we used our orecchiette in was one with roasted cherry tomatoes (see link below). So good and perfect for summer. Like the pasta, this recipe is from Puglia as are most of the 6 Italian orecchiette recipes below. I'm sure you will enjoy trying them all with your homemade orecchiette! (click the name of the dish to go to the recipe)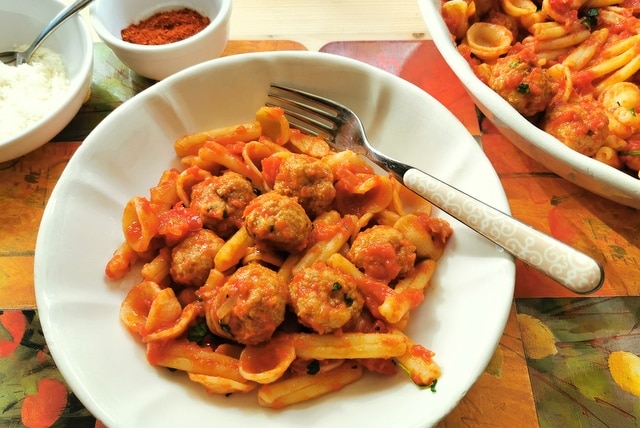 The original Italian recipe for pasta with meatballs. This orecchiette with meatballs is a traditional dish on Sundays and holidays in Southern Italy, particularly Puglia (Apulia).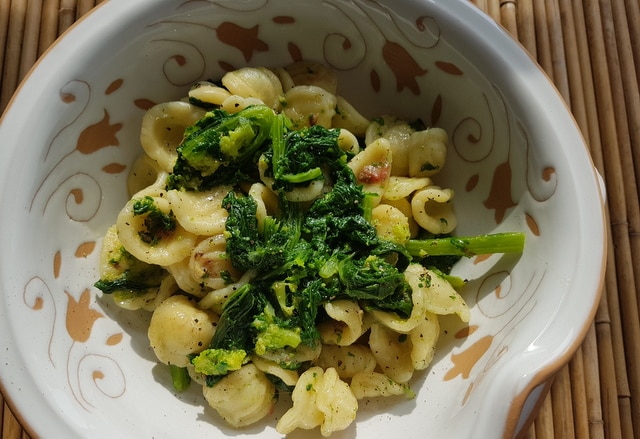 Orecchiette with broccoli rabe, also known as rapini, is one of the signature pasta dishes of Apulian cuisine. However, it is also popular in neighbouring Basilicata and the surrounding areas of Southern Italy. Like so many traditional pasta dishes, this is a simple recipe made with only a few ingredients but it is so surprisingly tasty!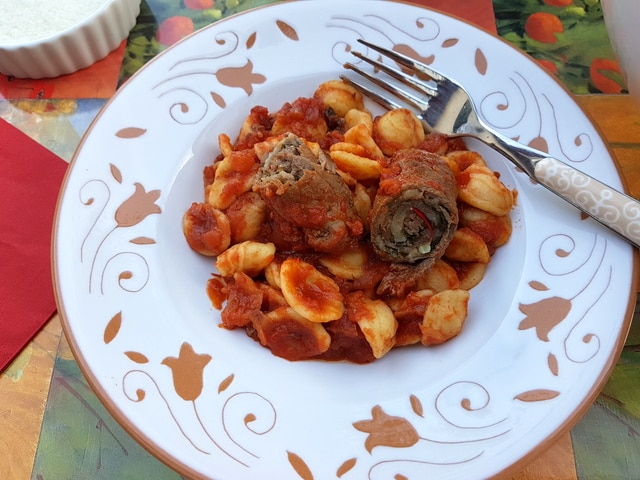 This rich and tasty traditional orecchiette with braciole alla Barese recipe comes from Bari in Puglia. Like many similar Italian 'Sunday sauce' recipes, it takes a while to cook, but the result is melt in your mouth filled beef rolls in a thick flavourful tomato sauce.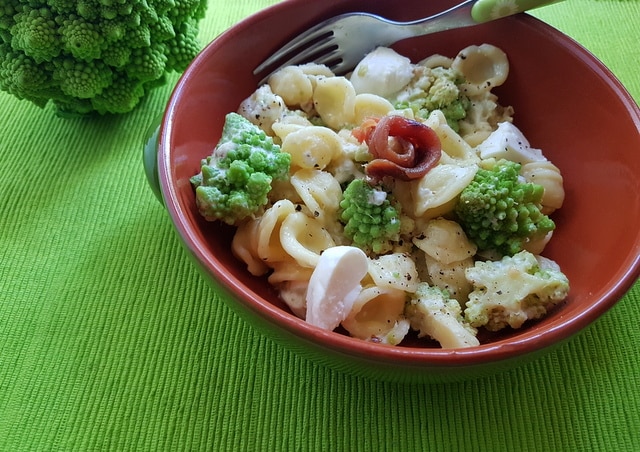 This orecchiette with Romanesco broccoli is based on a traditional recipe from Puglia. It can be made with other types of broccoli too and is a wonderfully delicious and nutritious winter pasta dish.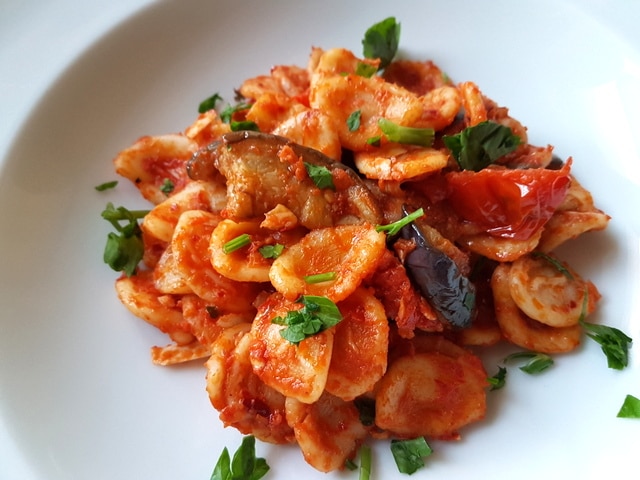 If you like spicy pasta recipes then orecchiette with nduja and eggplant is one to try. The tomatoes, nduja, eggplant and ricotta salata combine to make a dish that is full of rich, bold Southern Italian flavour.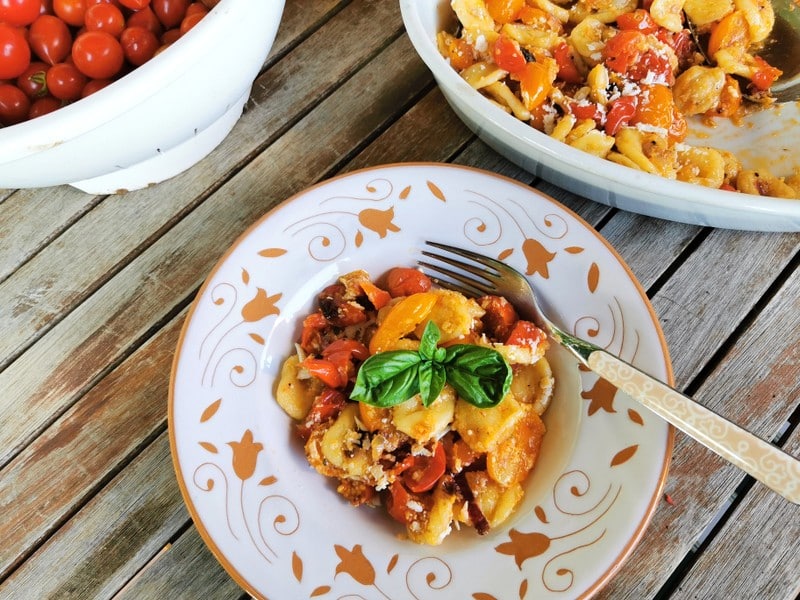 A delightfully delicious orecchiette pasta recipe from Puglia which involves roasting the sauce instead of cooking it in a pan. A great summer recipe perfect for family meals and weeknights.
If you make this homemade orecchiette pasta with any of these 6 Italian orecchiette recipes, I'd love to hear how it turns out and if you liked it. Please leave a comment here on the blog or on The Pasta Project Facebook page. Looking forward to hearing from you.
Buon appetito!
Save this post for later?
If you want to save this post for later, you can print it, bookmark this page or save it to Pinterest.
Pin for later.