Tortellini Bolognese pasticcio (or timballo) is a pastry encased pasta pie filled with tortellini, Bolognese sauce and grated Parmigiano. The recipe for this tortellini pie comes from Bologna, home to all the ingredients used. There, the pasta would traditionally be filled with meat, but I used ricotta and spinach tortellini. Centuries ago, pasta pies with pastry graced the tables of the nobility. Today, they are popular at special occasions like Carnival, or as a one course meal or eaten cold at picnics.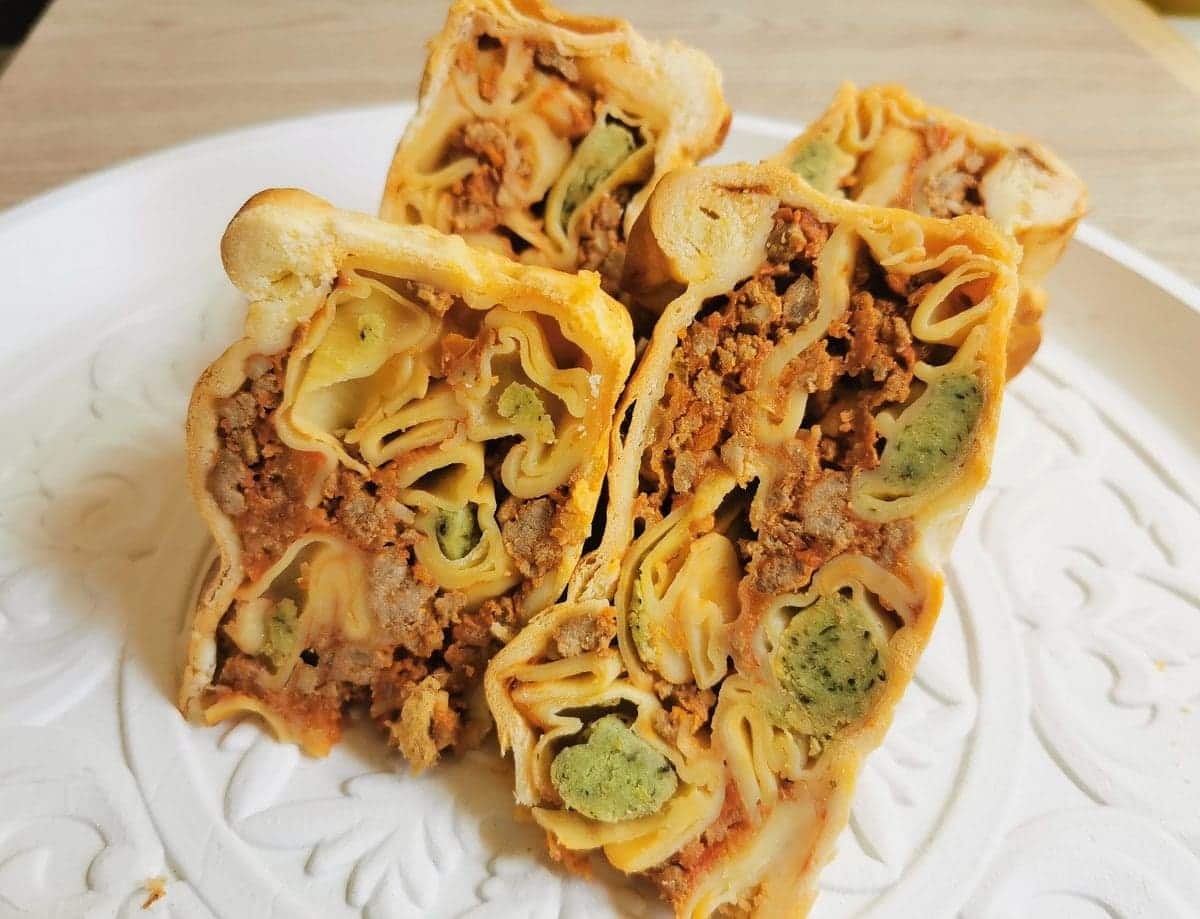 Pasticcio or Timballo? What's the difference?
You can find pastry encased pasta pies cooked in many parts of Italy, but most traditionally in Emilia-Romagna, Campania and Sicily. Some Italians call these elaborate pies 'timballo' others use 'pasticcio'. Timballo were originally round pies, whereas pasticcio refers to different types of pasta al forno including lasagna. A timballo is a type of pasticcio.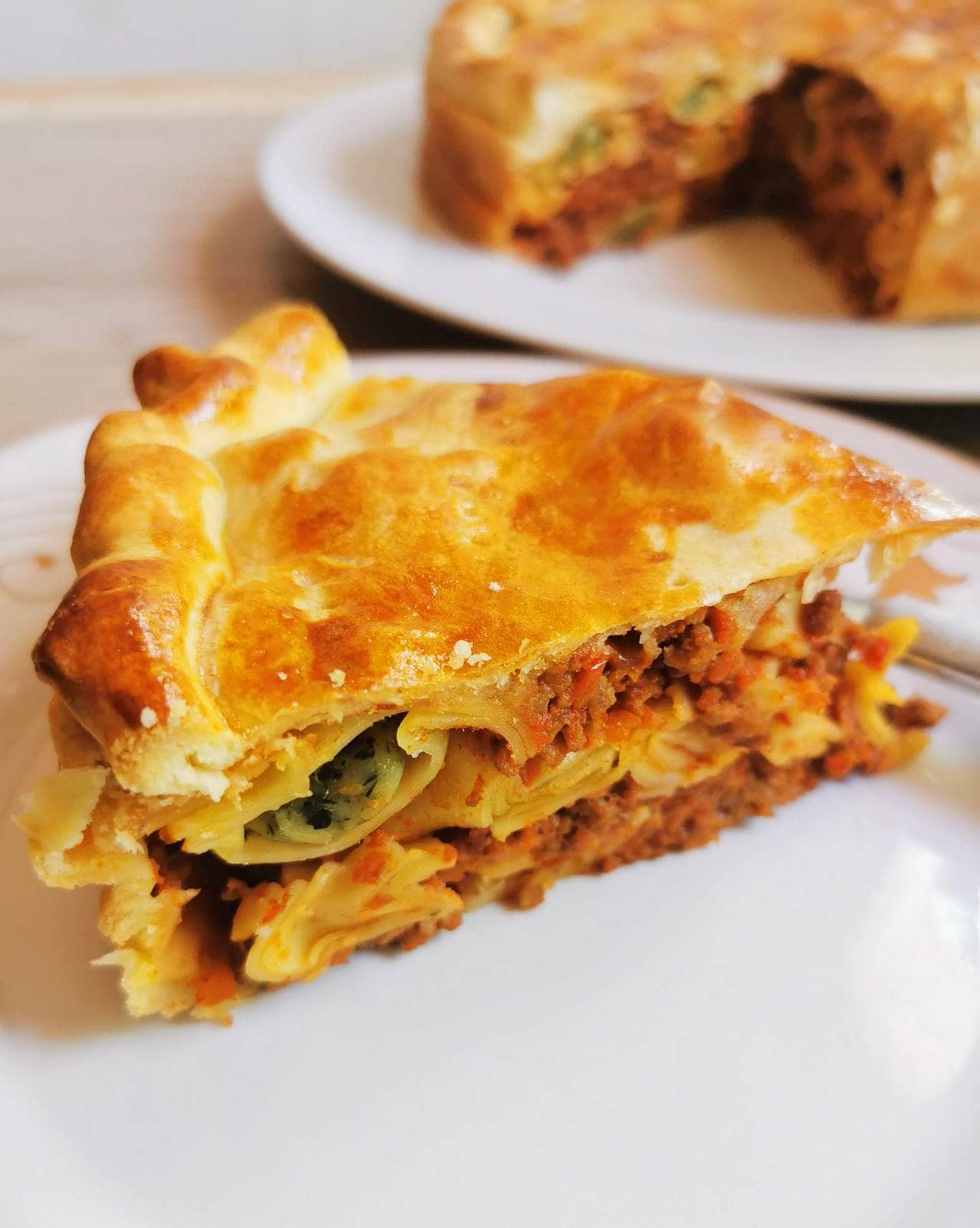 Pasticcio.
The word pasticcio apparently has origins in the kitchens of ancient Rome and comes from the Latin 'pasticium'. Pasticium used together with 'laganum' or laganon' referred to sheets of dough stuffed with meat and cooked in the oven. Food historians believe this was the ancestor of today's lasagna.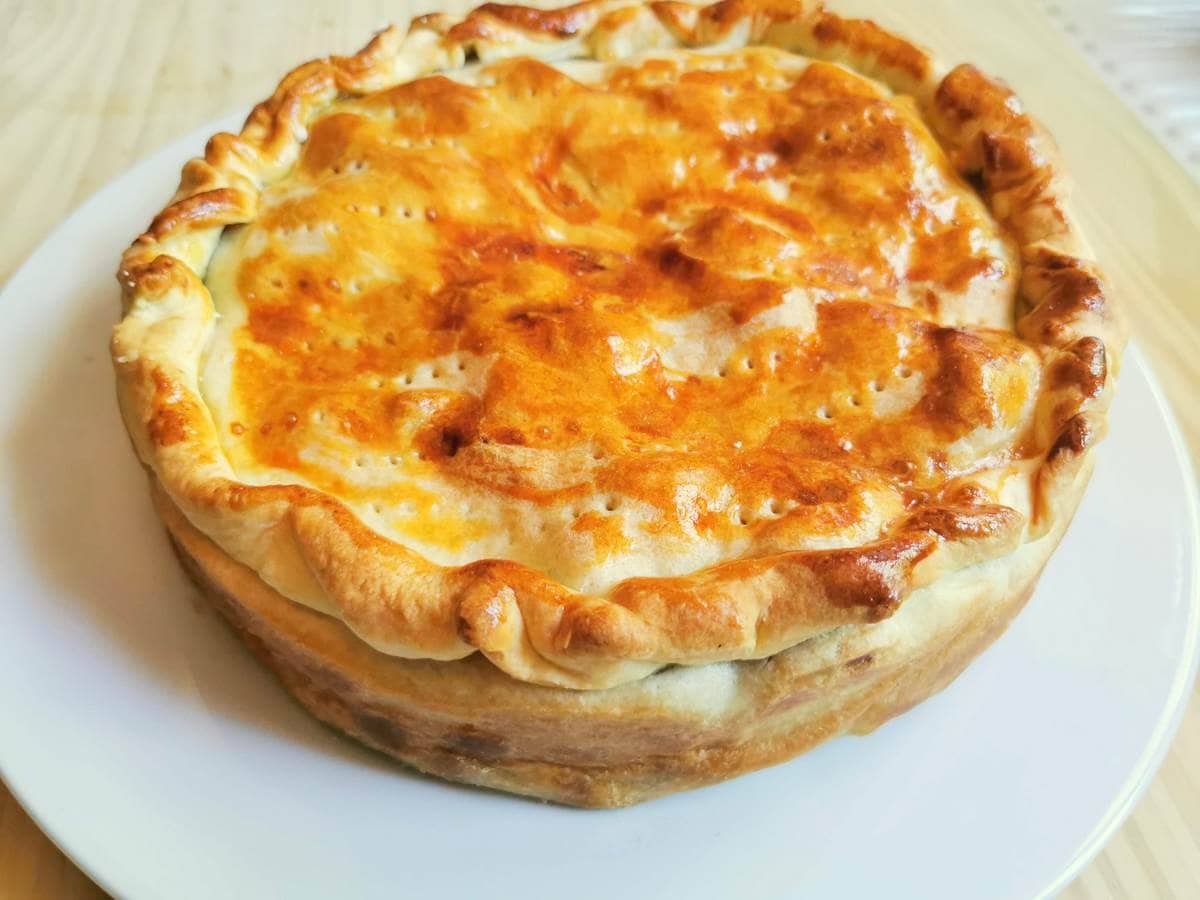 In fact, here in Veneto, they call types of lasagne al forno, pasticcio. However, in Bologna, they get very upset if you refer to their traditional lasagna with Bolognese as a pasticcio!! Slightly confusing, right? In addition, many pasticcio recipes are made with other types of pasta baked in the oven with various sauces and ingredients. Sometimes the pasta and sauce is in a pastry case, but very often not!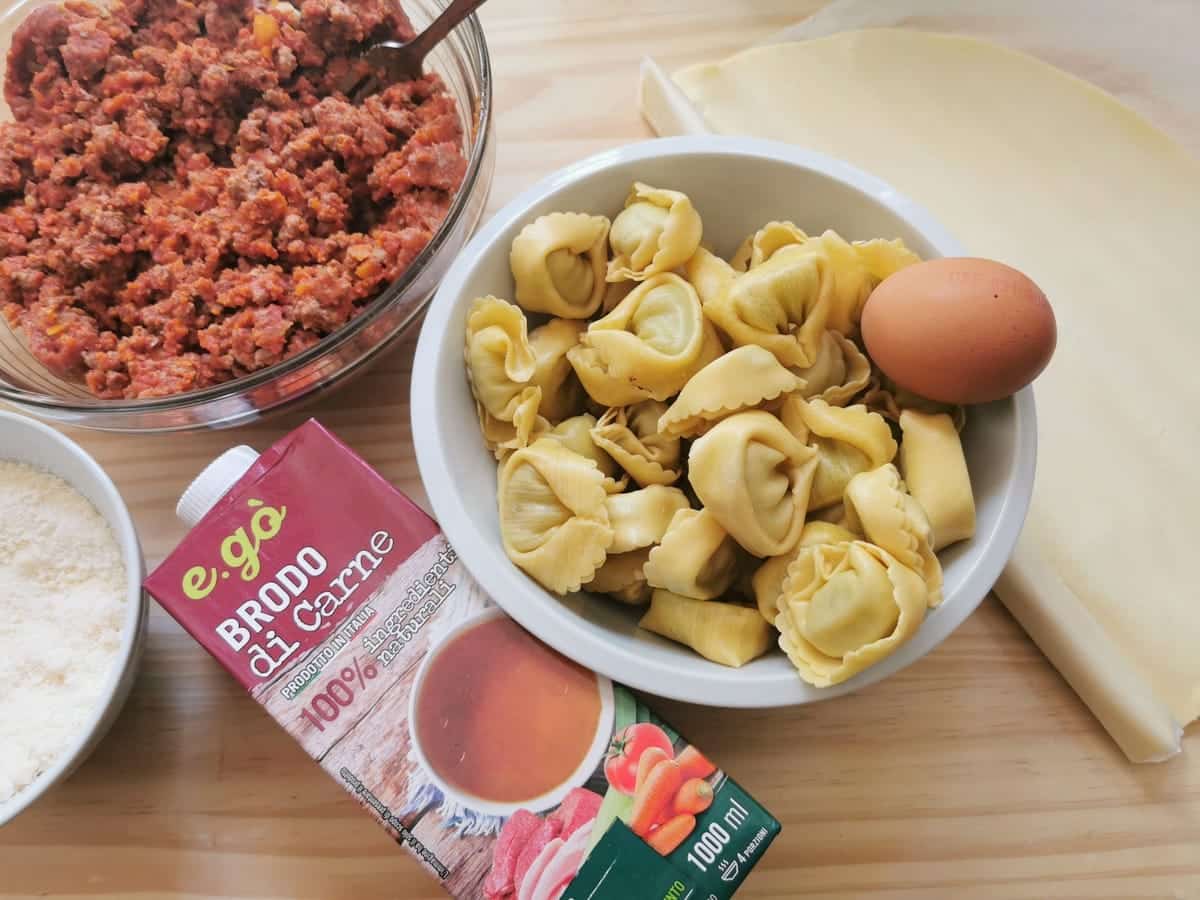 Timballo.
A timballo, on the other hand, is traditionally a dish of pasta, rice or potatoes baked with other ingredients in a deep round oven dish. In fact, the word 'timballo' comes from the old French 'tamballe', meaning kettledrum.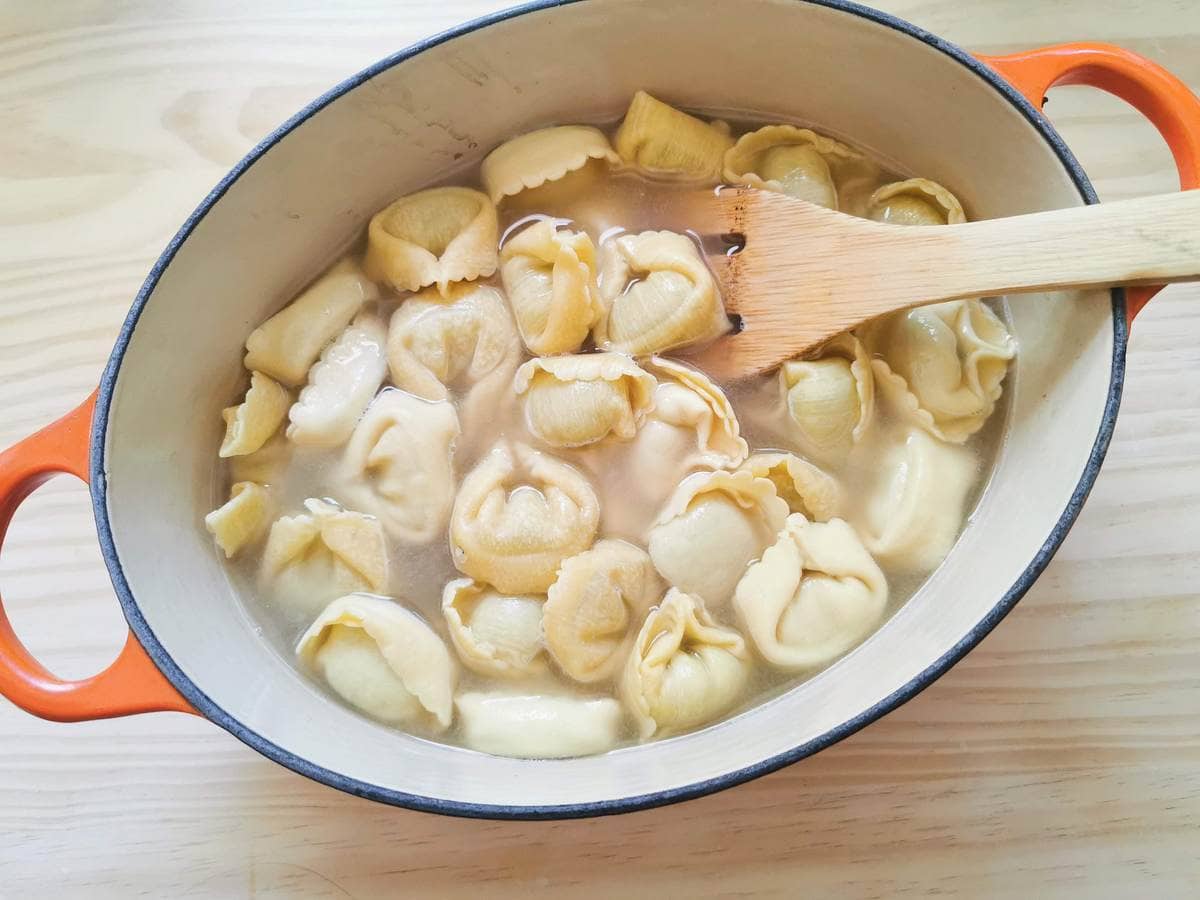 Originally, the word referred to the semi-spherical copper mold they made these round dishes in. This mold had a diameter equal to its height! Over time, the recipes became known as timballi (one timballo, 2 timballi).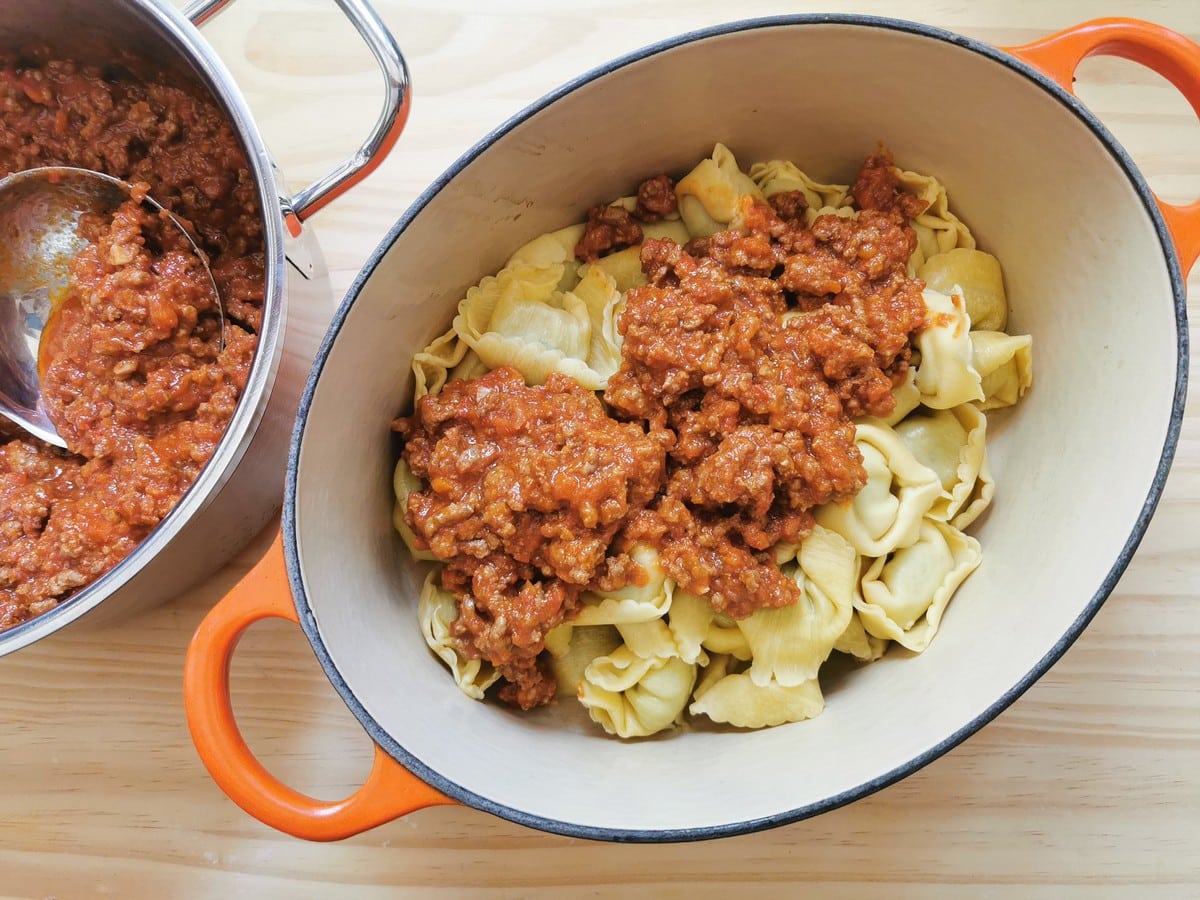 Some pasta timballo recipes involve encasing the pasta, sauce and other ingredients like cheese, meatballs, peas, eggs etc in pastry. These recipes are also known in some areas as timpano.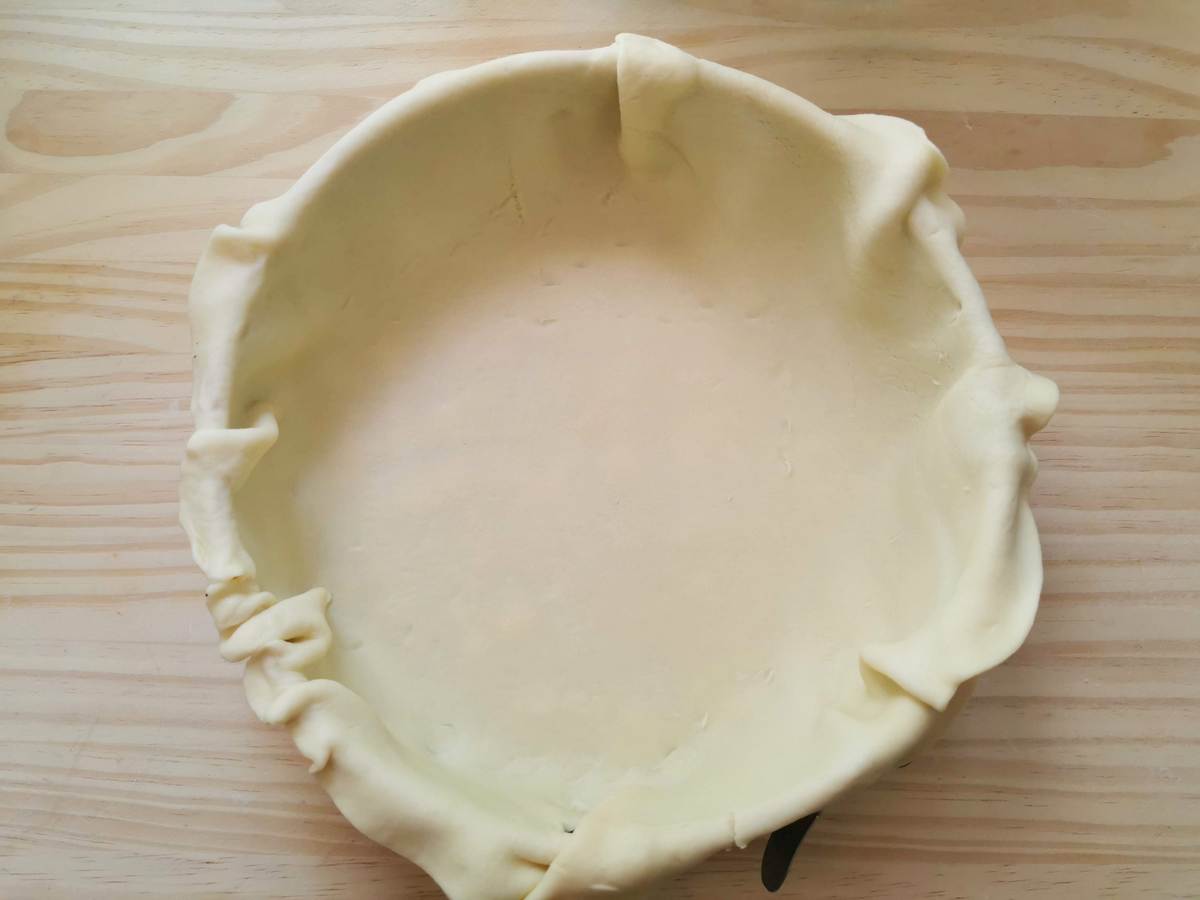 Timpano found fame in the US as the 'star' of Stanley Tucci's film Big Night! However, in parts of Southern Italy, you can also find timballo encased just in breadcrumbs or a vegetable wrap, often eggplant. Check out my parmigiana timballo for a great example of that and more about the history of timballo.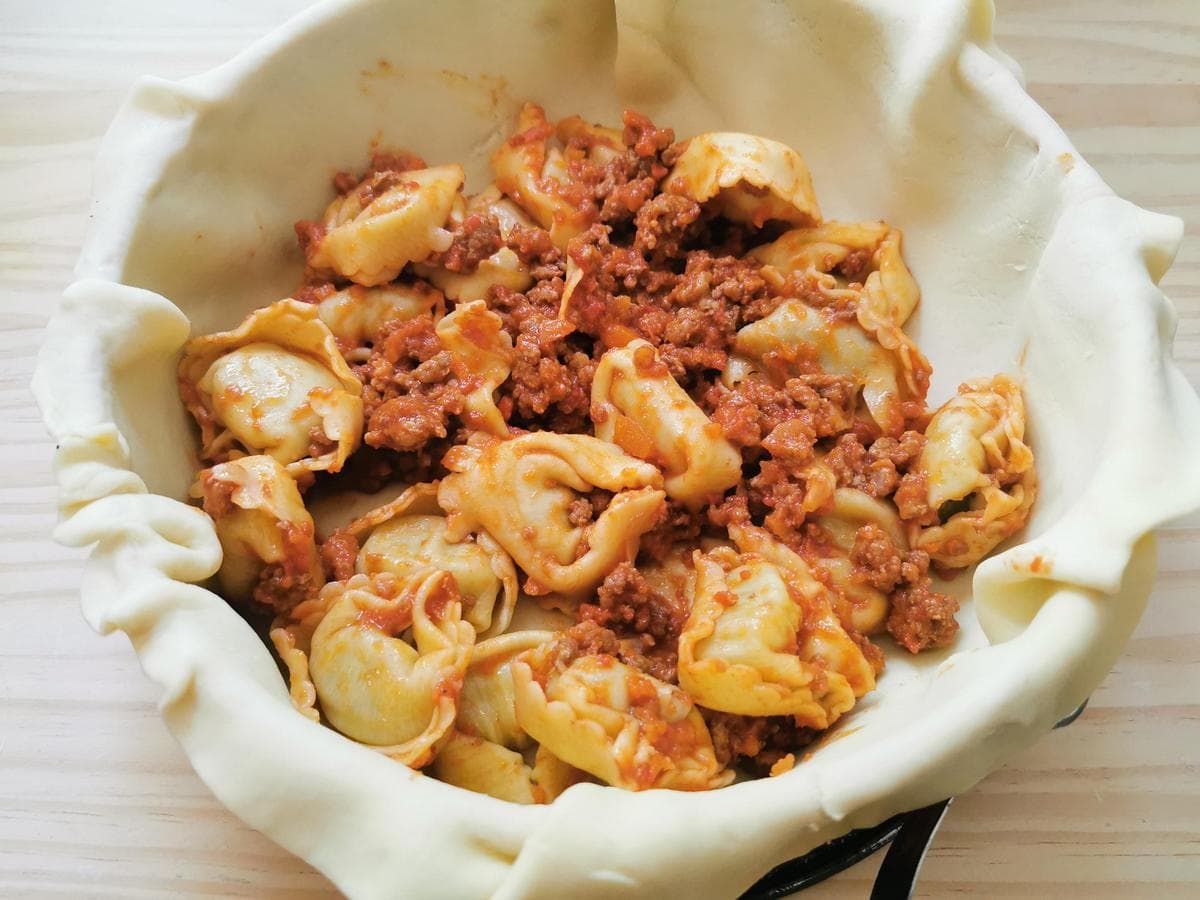 Pasta pies with history.
Whatever the name used, elaborate pastry encased pasta pies similar to this tortellini Bolognese pasticcio started life in the kitchens of the nobility during the Renaissance. They weren't dishes enjoyed by the peasant or rural population. One very famous and sumptuous pasta pasticcio on my to-make list is pasticcio alla Ferrarese from the city of Ferrara.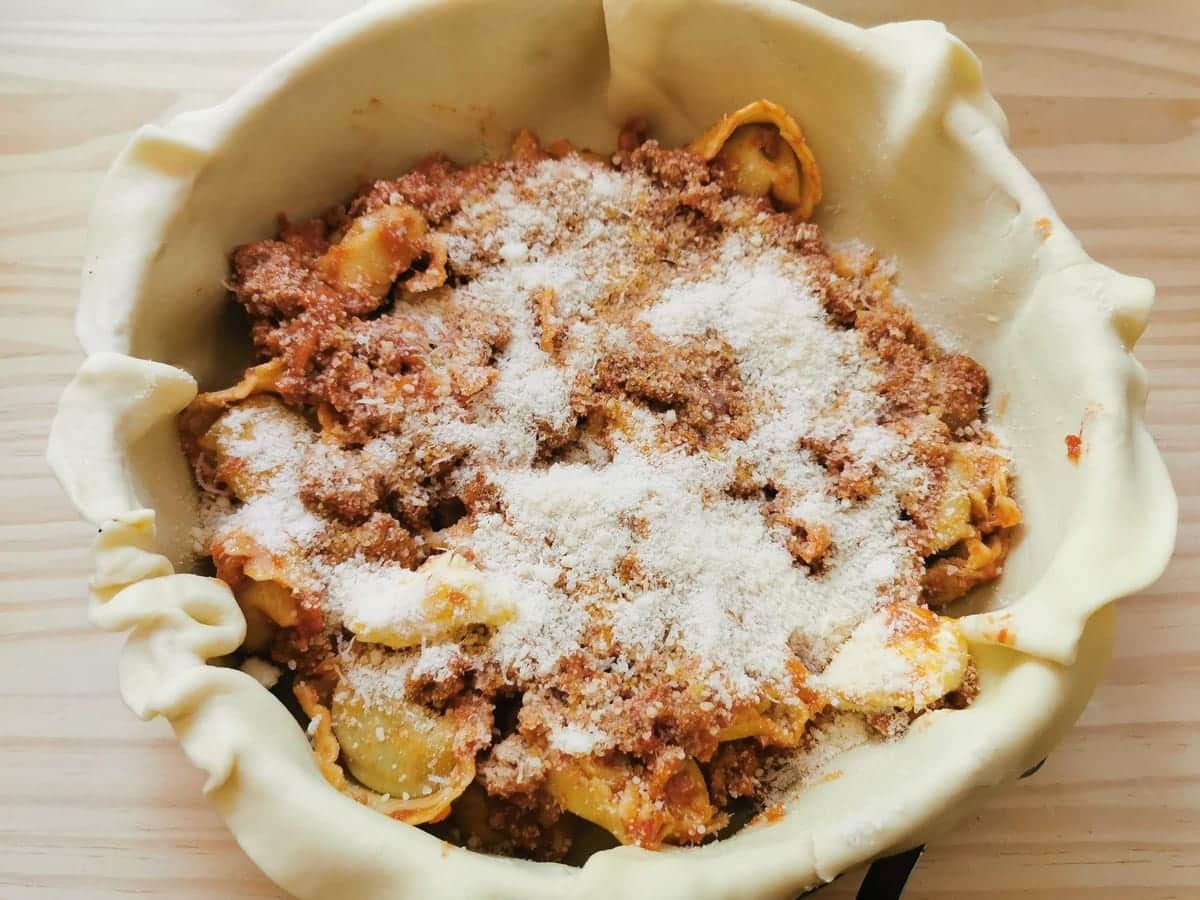 Also known as 'pastiz del duca' this rich pie dates back to 1528 when it was prepared for the wedding feast of the Duke of Ferrara Ercole II D'Este to Renata, daughter of the King of France! The original recipe called for maccheroni with a pigeon ragu, mushrooms, white truffle, nutmeg, béchamel and possibly sweetbreads. The ingredients were encased in a sweet shortcrust pastry and cooked in a copper mold.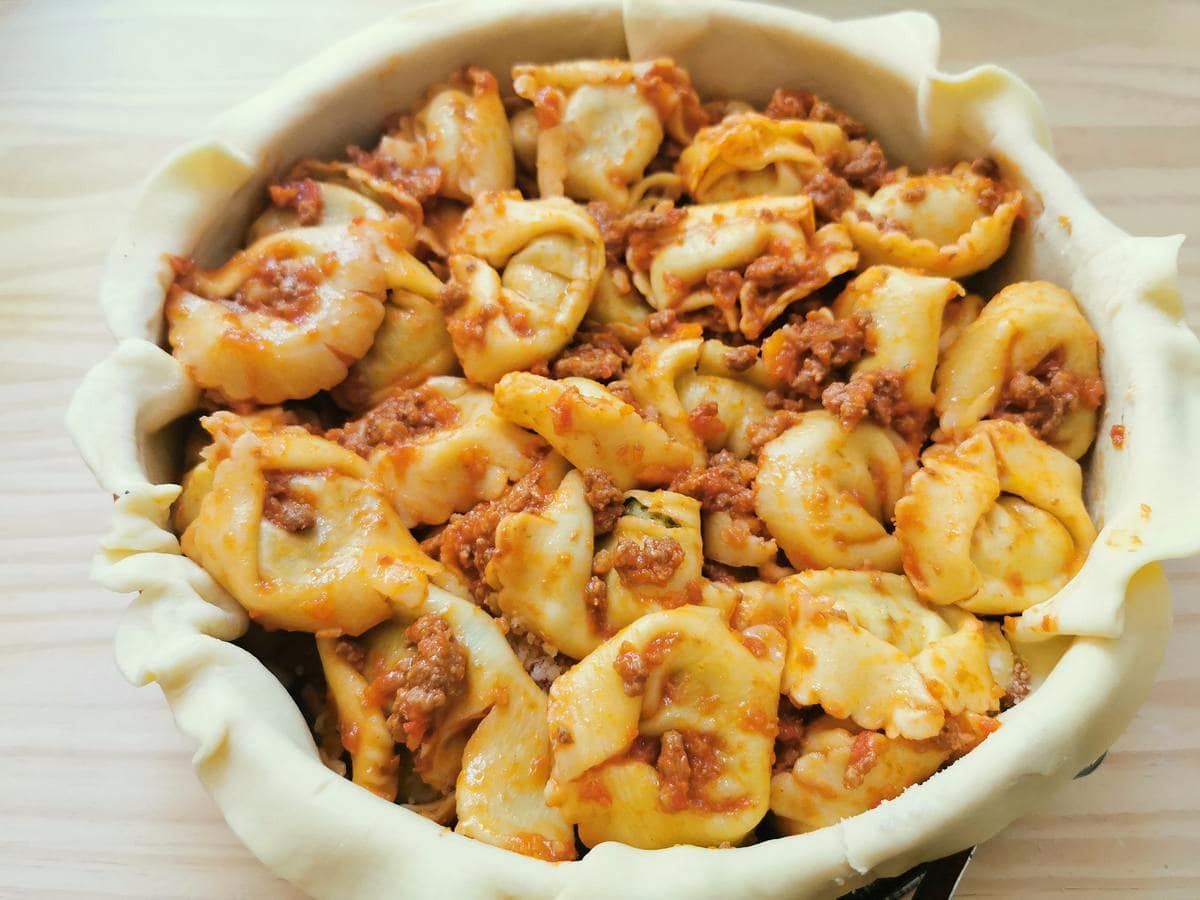 Nowadays, pasticcio alla Ferrarese is still a traditional dish in Ferrara, especially at Carnival time. However, the ingredients are different, definitely no pigeon ragu or white truffle. They still use a sweet pastry case though!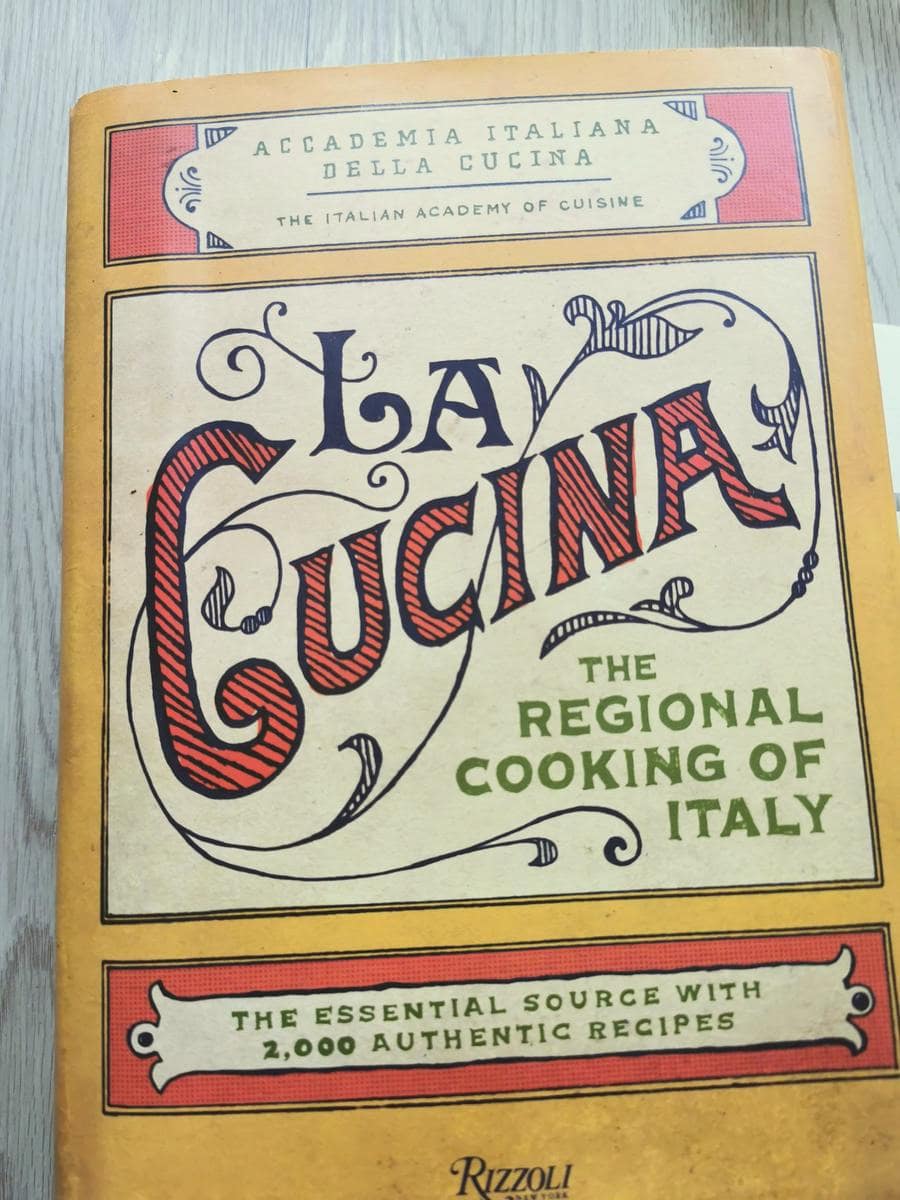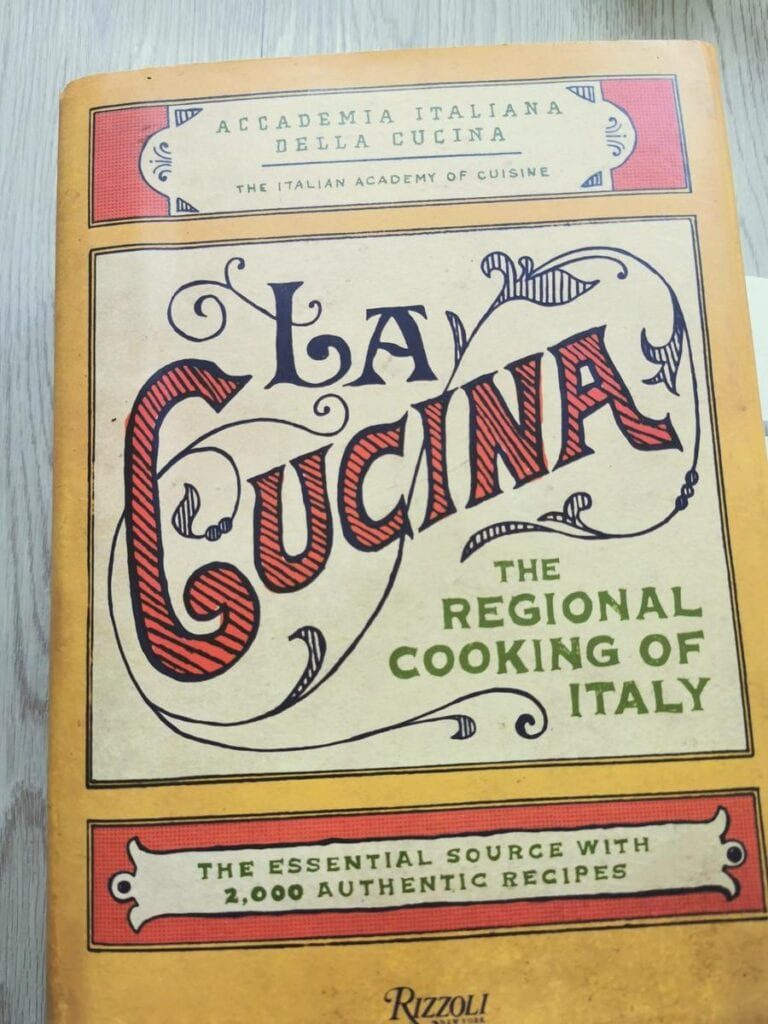 This Pasticcio di Tortellini.
This pasticcio recipe is, of course a lot simpler than the more elaborate pasta pies of the Renaissance. And, although I want to make some more challenging versions, this one is perfect for a normal family meal!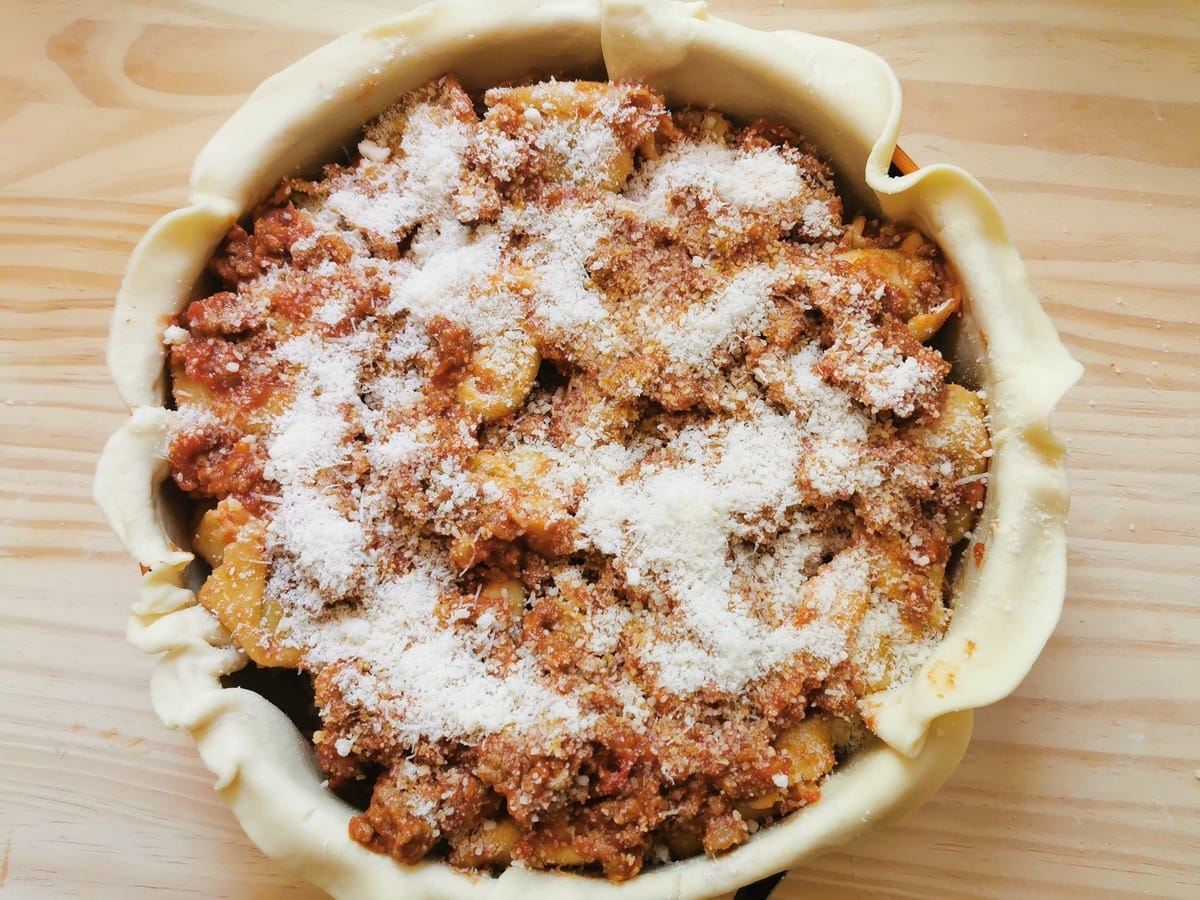 I first came across this recipe in one of my favourite English language Italian food cookbooks. La Cucina; The Regional Cooking of Italy is published by the Italian Academy of Cuisine (L'accademia Italiana della Cucina). This 'bible' of 2,000 authentic Italian recipes has a huge section of pasta dishes. But, also many many other Italian recipes from antipasti to desserts!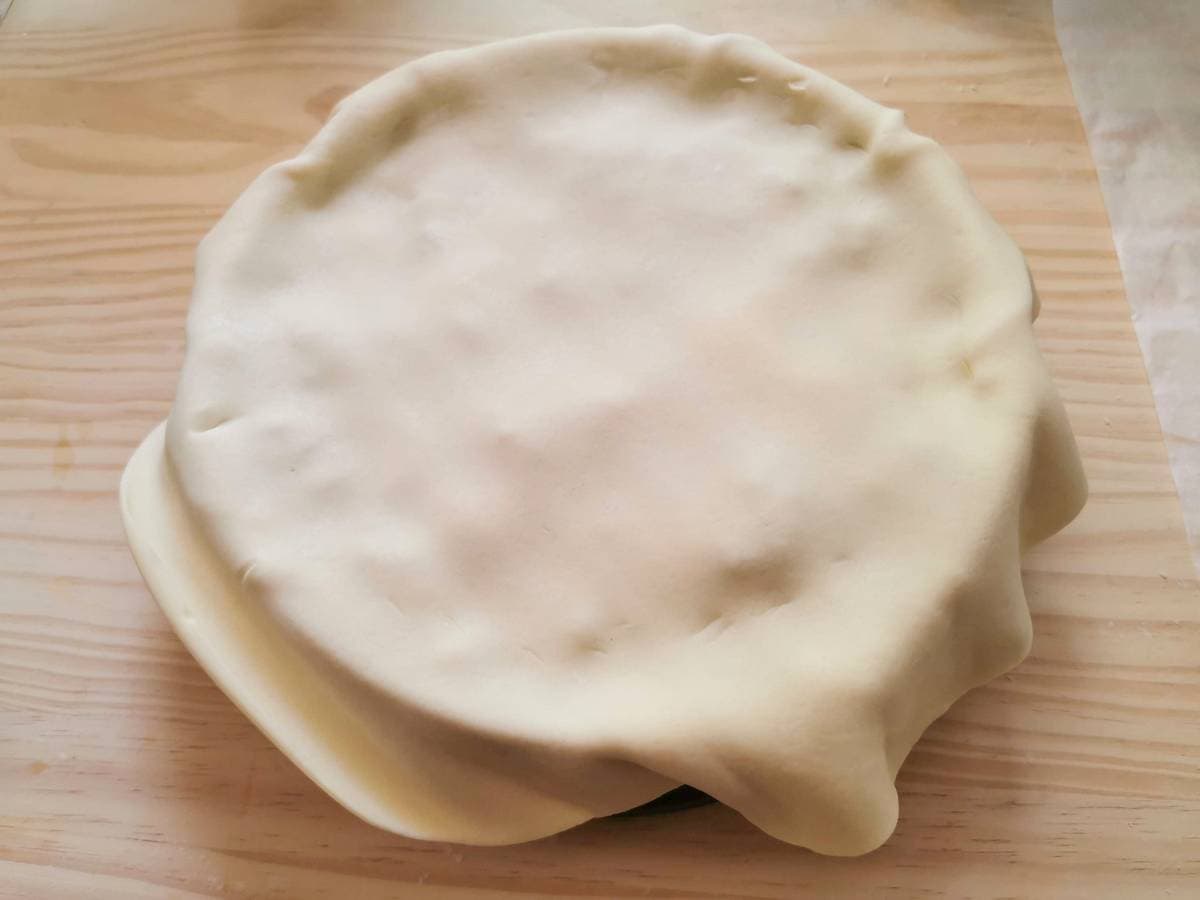 The easy version of tortellini pie.
As I normally do, I searched online for other versions of this recipe. There are quite a few. However, I decided to go with the tortellini pasticcio in my book. The only thing I did differently was to buy ready-made shortcrust pastry instead of making my own.
Made totally from scratch this recipe is pretty time consuming. Imagine making your own broth, tortellini, pastry, and Bolognese! However, it's not necessary to make everything yourself.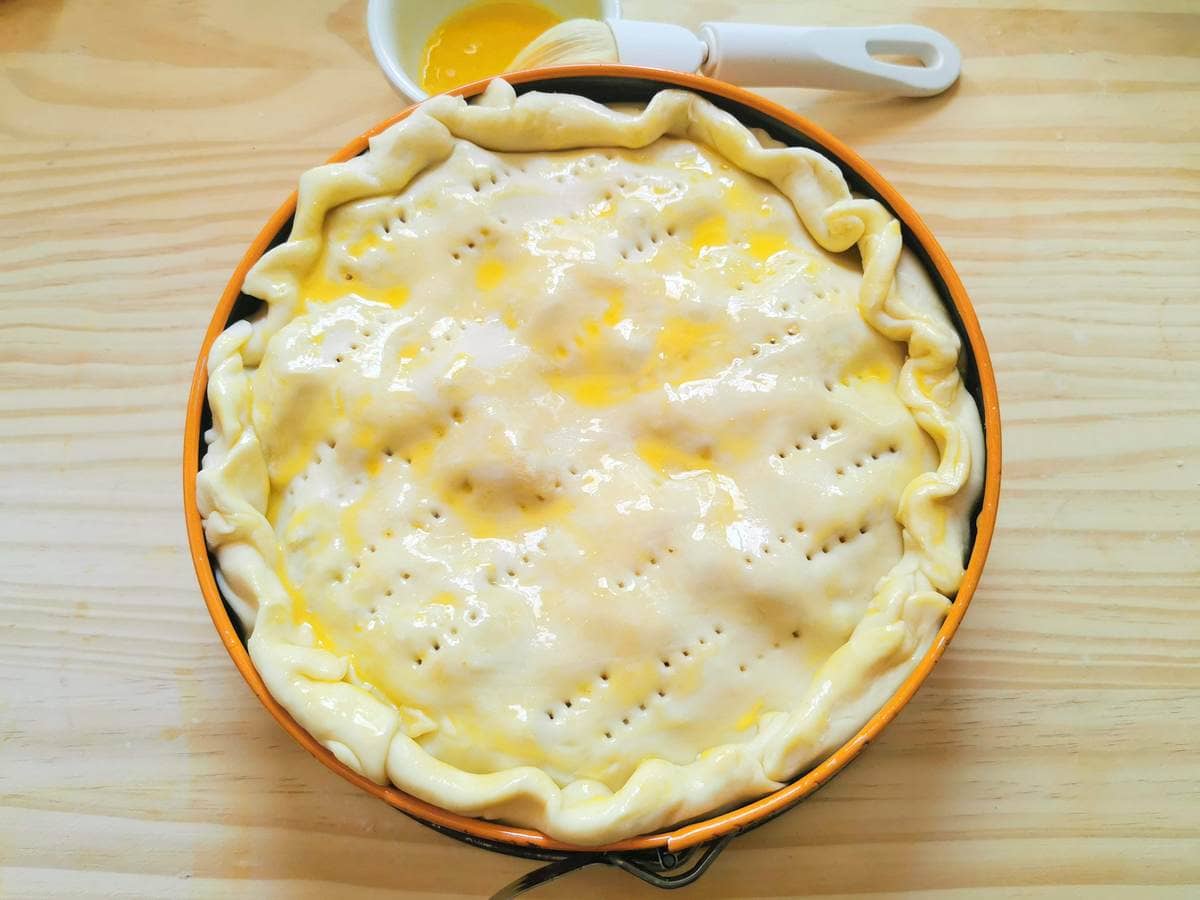 In fact, I think homemade tortellini are best eaten the traditional way, on their own in broth. That way you get to appreciate the flavour of homemade pasta. The broth in this recipe is only used to cook the tortellini so homemade would be a waste and maybe your own pastry is better, but ready-made works just as well.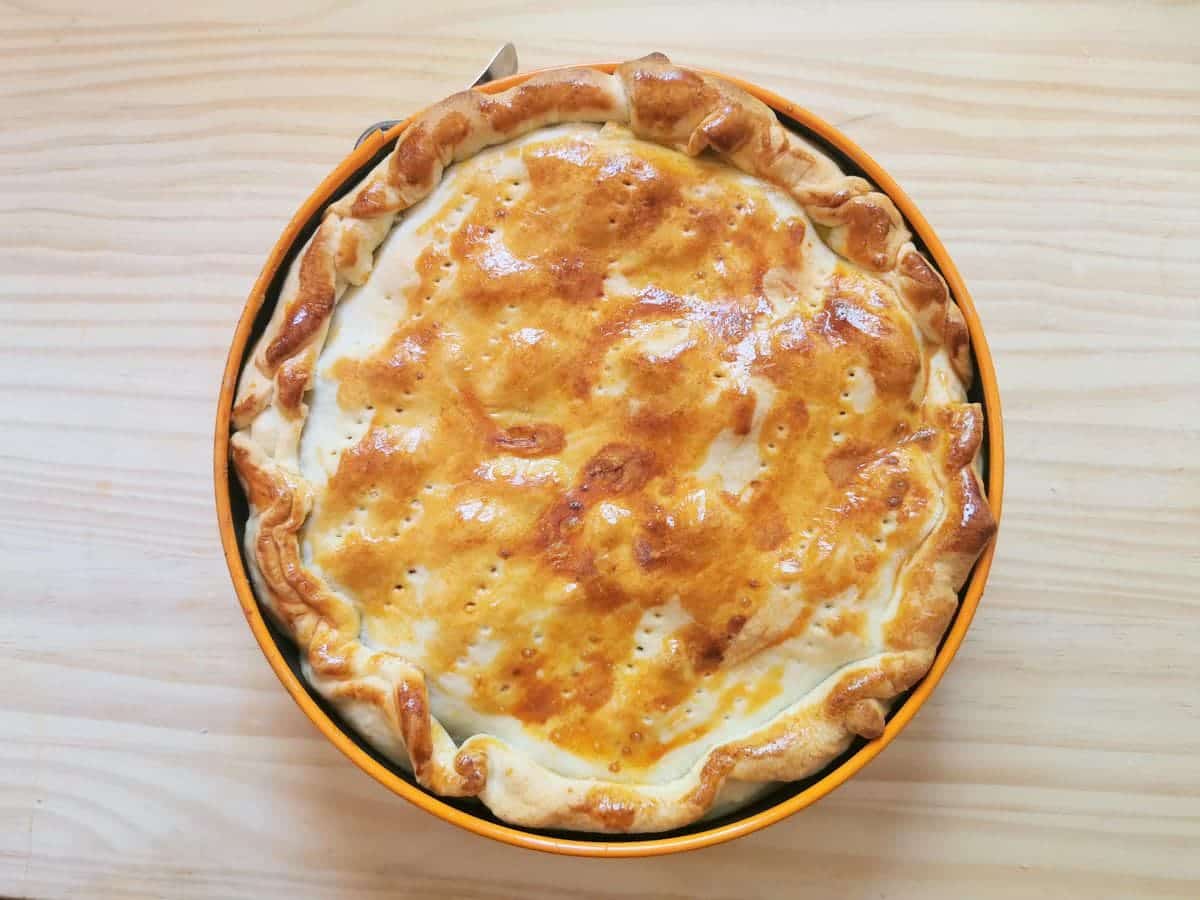 The only ingredient I made myself was the Bolognese. But, actually, I used Bolognese from the freezer as I usually make extra and freeze for another day. Actually, this tortellini pasticcio is a perfect way to use up leftover Bolognese or other ground meat ragu.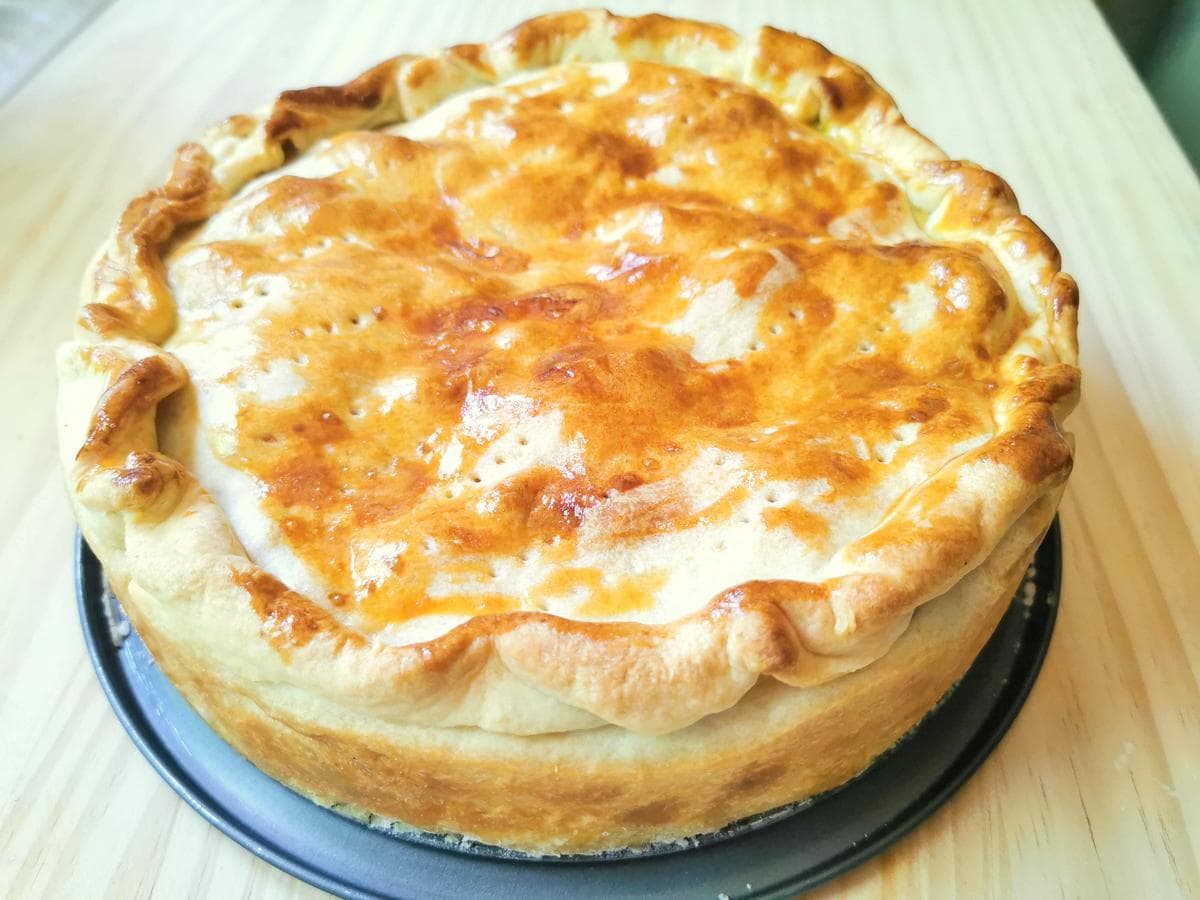 The ingredients you need.
So, what you actually need for the easy version of this tortellini pie is ready-made tortellini (I used fresh spinach and ricotta tortellini), a good quality low sodium meat broth, leftover ragu, store bought shortcrust pastry, grated Parmigiano and an egg! If you want to make the Bolognese from scratch, check out my recipe for authentic Bolognese.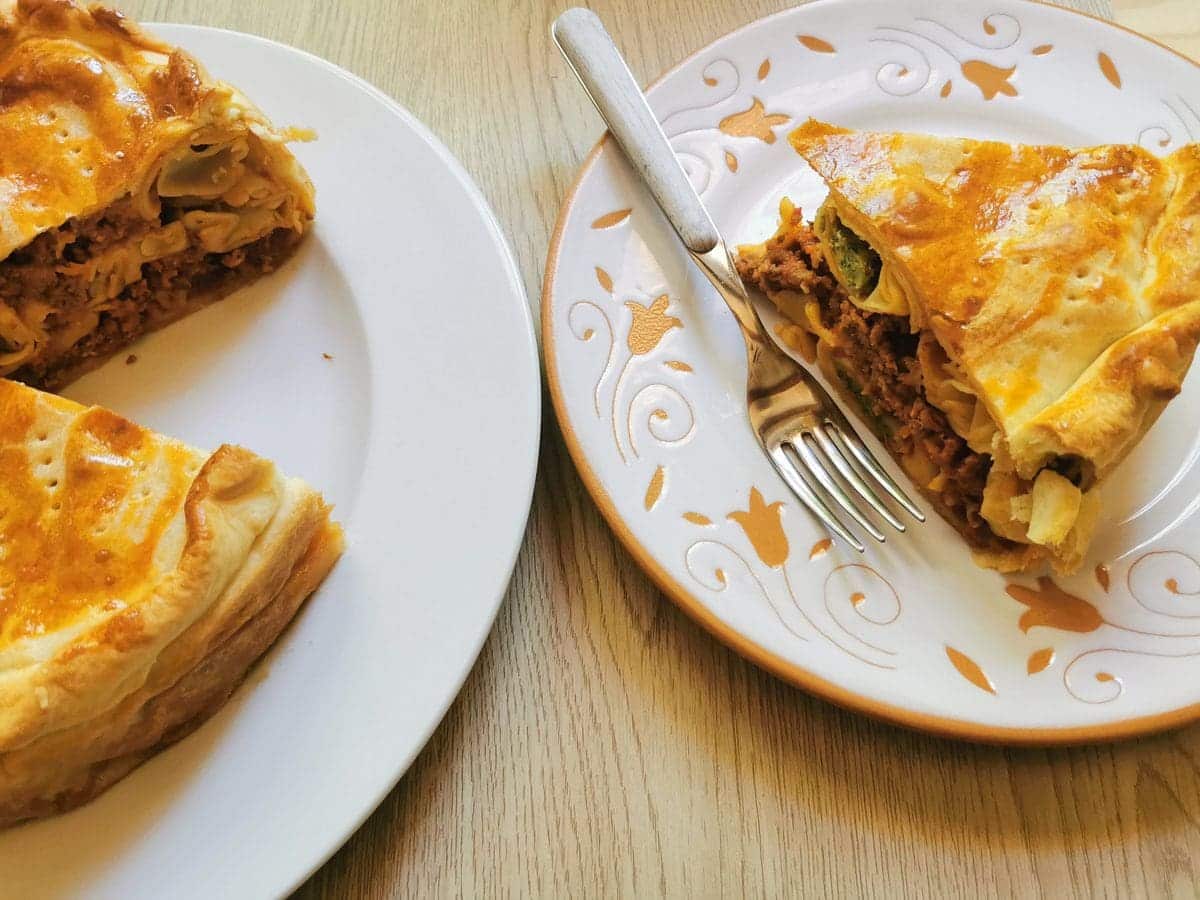 Making your tortellini pie.
Assuming you have your pastry, Bolognese, broth and tortellini ready, all you need to do is half cook the pasta in broth, strain it and mix it with half the Bolognese. Line a well-greased spring form cake tin with one sheet of short crust pastry, fill it with a layer of tortellini with Bolognese, add some more meat sauce and some grated Parmigiano cheese on top. Then make another layer of pasta and sauce, plus more ragu and a generous sprinkling of cheese.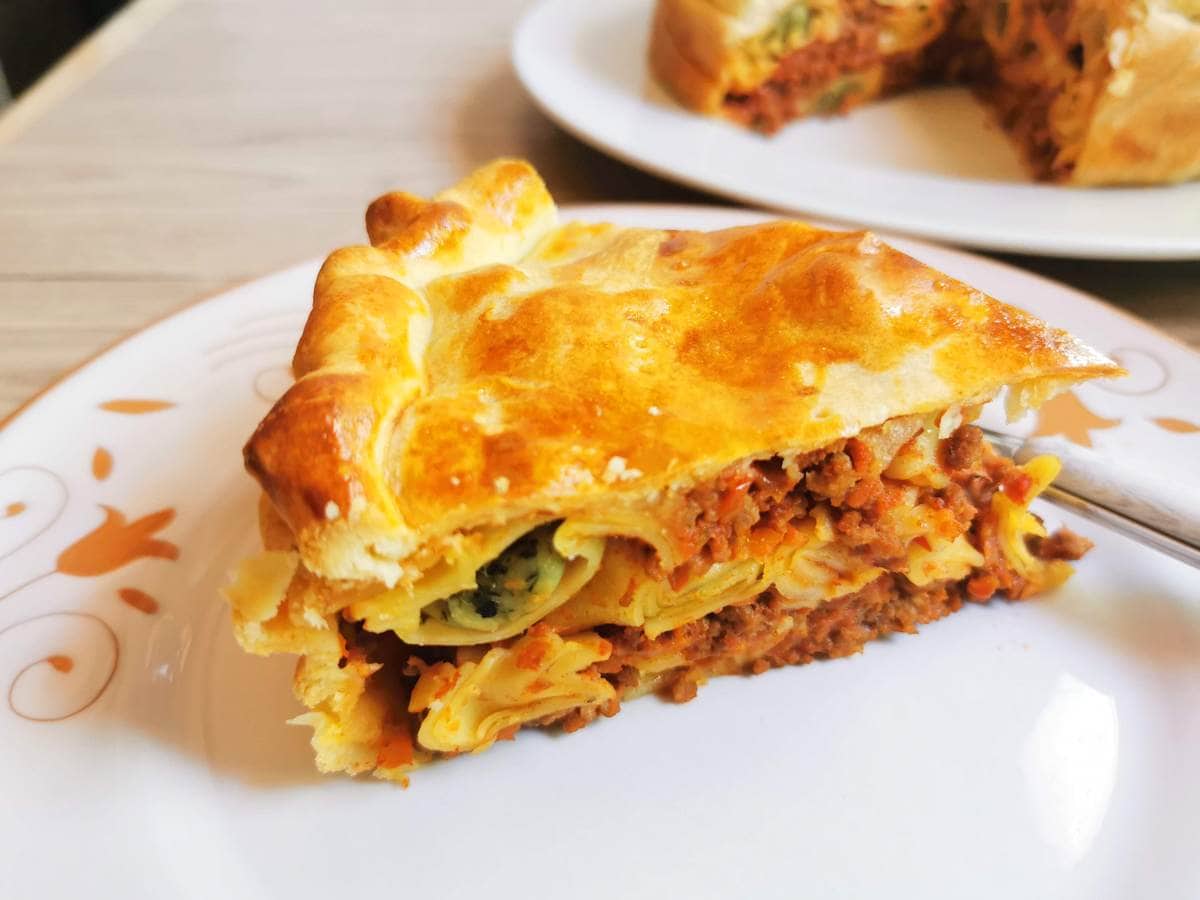 Finally, place the second pastry sheet on top of the dish, cut off most of the extra dough, leaving enough to fold the edges of the two pastry sheets together to form a sealed border. Then, prick the top of the tortellini pasticcio with a fork and brush it with egg yolk. Bake the pie in a preheated oven at 180°c for about 30-40 minutes.
Other ingredients, substitutions and leftovers.
There are recipes for this tortellini pie that include mushrooms, peas, béchamel or black truffle. So, I think you can include any of these if you wish. The tortellini are usually filled with Bolognese, but I used spinach and ricotta tortellini. Other recipes call for tortellini with mortadella or prosciutto crudo (Parma ham), both of which are typical products from Bologna.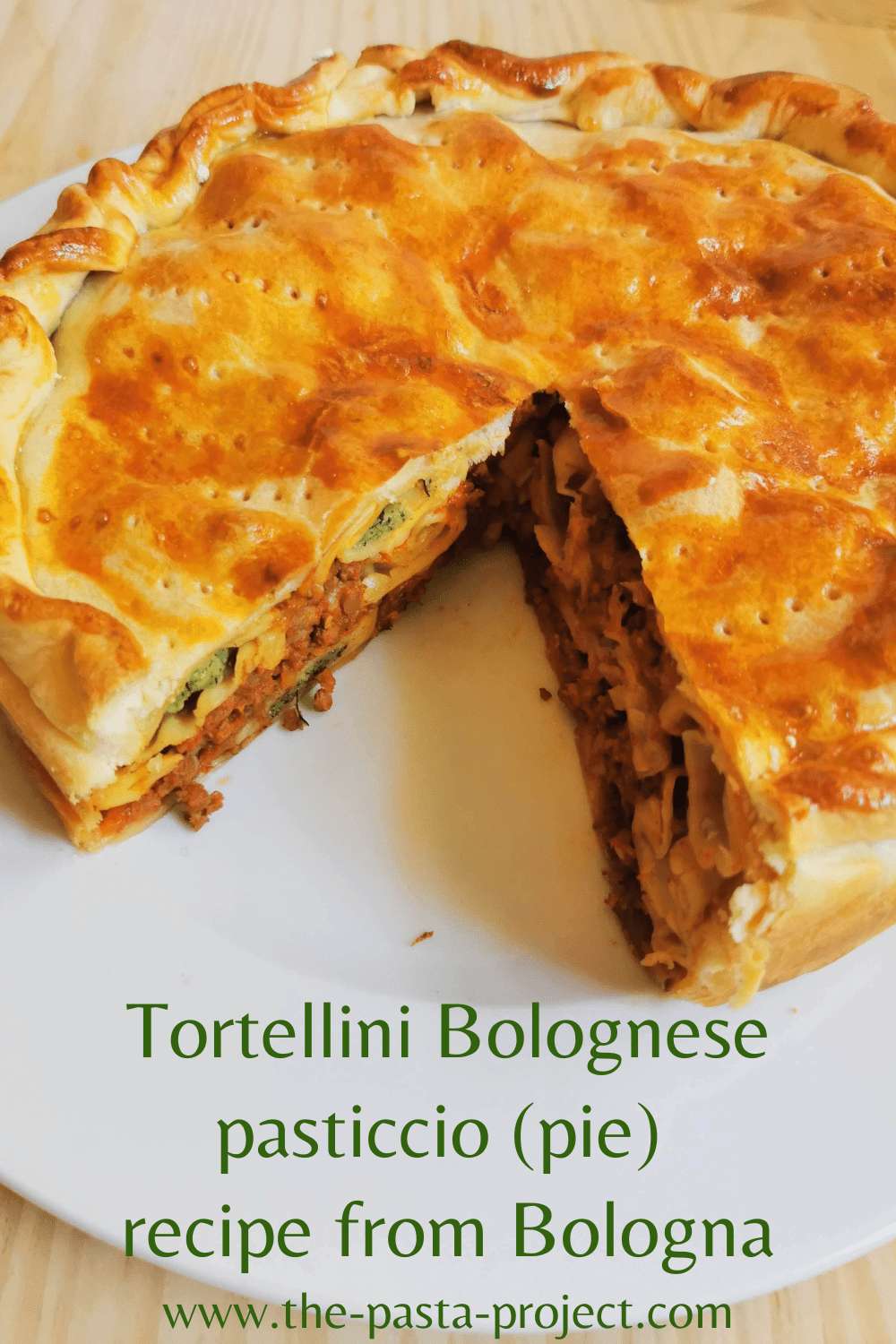 Whichever type of tortellini you decide to use, I'm sure you are going to be as happy with this tortellini pie as I was. Not only did it taste fantastic when freshly made but the leftovers were delicious both cold and warmed in the microwave. I would definitely make this pasticcio to take on a picnic or to a pot luck. Friends and family will love it!
If you do try this tortellini Bolognese pasticcio recipe, I'd love to hear what you think. Please write a comment here on the blog or post a comment on the Pasta Project Facebook page.
Your feedback means a lot to me!
Buon Appetito!
Other pasta pie recipes (with and without pastry)
If you are interested in learning how to make homemade pasta and different types of gnocchi, check out my shop page for some great video online courses from my friends in Rome! Nothing beats learning to make pasta from Italians! Plus while you're there why not order a copy of one of my pasta recipe cookbooks or checkout some recommended pasta making tools?