Corzetti pasta with Genovese meat sauce (al tocco di carne)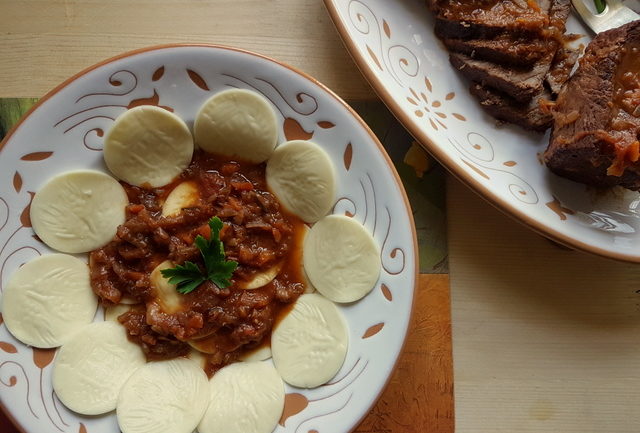 Corzetti al tocco di carne
Corzetti pasta with Genovese meat sauce (al tocco di carne) is a traditional recipe from Liguria, North-West Italy. This recipe is super scrumptious for two reasons. Firstly the corzetti (also called croxetti) are divine tasty pasta medallions with beautiful designs stamped on them. Secondly, the rich and flavourful sauce doubles up as a pasta sauce and a pot roast main course.
(Click to go straight to recipe and leave your comments)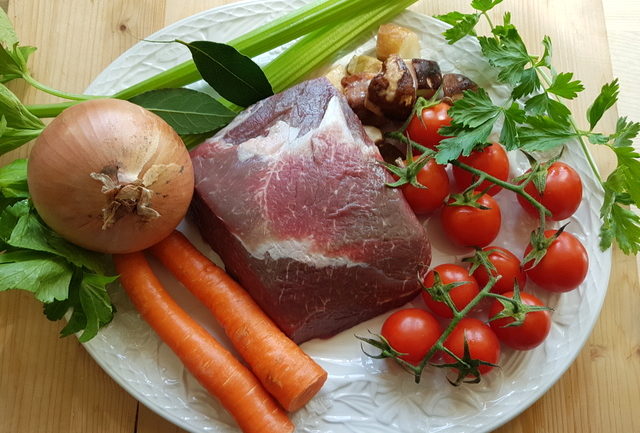 In Genoa, the word 'tocco' means sauce or 'sugo' in standard Italian. This recipe is the most traditional way meat sauce is made and served in Liguria. Unlike other pasta meat sauces or ragu, this is made with one piece of meat, usually beef. But, some people use veal instead.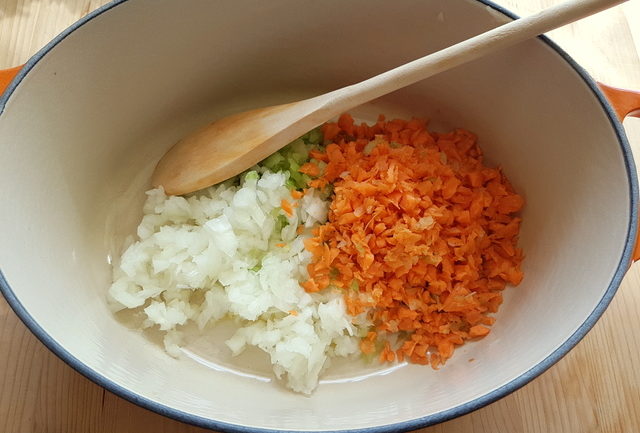 One course or two?
The beef for this corzetti pasta with Genovese meat sauce is braised slowly in a delicious rich herby tomato, stock and wine sauce with porcini mushrooms. It is then removed from the sauce to be served as a main course, while the sauce is served with pasta as a first course or primo.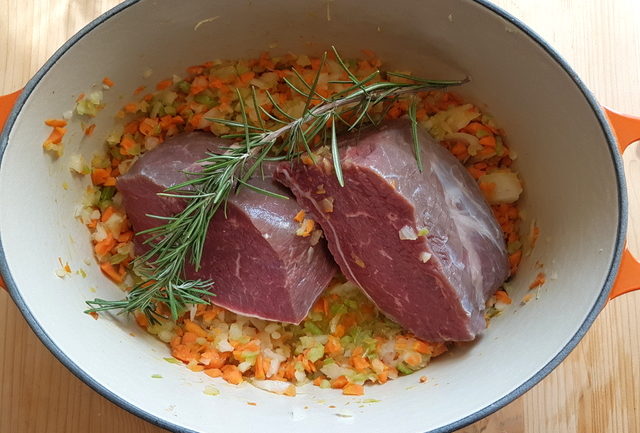 As I have mentioned in other posts, Italians often eat pasta as a first course, followed by a main course of meat or fish. However, the meat in this corzetti with Genovese meat sauce recipe can be shredded or chopped into small pieces and served with the pasta. This is the best idea if you prefer a one plate meal. Alternatively you can save it for another day and even freeze it. (Don't forget to keep some sauce back to serve with the beef, if serving the meat separately).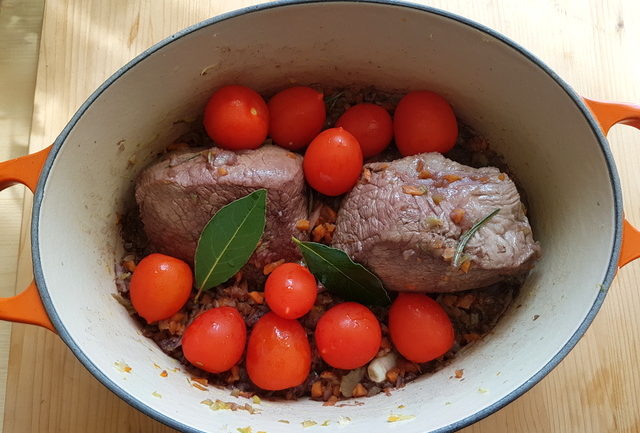 Medieval pasta!
Corzetti or croxetti are a type of pasta that dates back to the Middle Ages. The designs on these pasta medallions are usually made using a hand engraved wooden mold or stamp that has 2 designs engraved on it. (one for each face of the pasta). In the past, noble families had their family coat of arms stamped into the pasta! You can read more about this unusual pasta on my corzetti or croxetti post.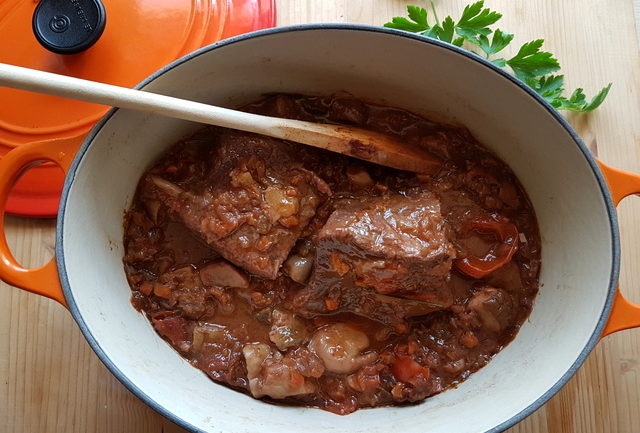 If you can't find or make corzetti yourself, this Genovese meat sauce can also be served with other types of short pasta, such as penne, orecchiette or rigatoni. It's also really delicious with ricotta filled ravioli! Whichever way you serve it, I'm sure you and your guests will love it. I've added this recipe to my list of go-to dishes to make when I'm entertaining because it's so unique and yet easy to make and delicious to boot! Try it and you'll definitely want to add it to your list too!
Buon appetito!
(Go to the next page to see the recipe. Just scroll down and click 2)