Bucatini with red and yellow cherry tomatoes and peppers.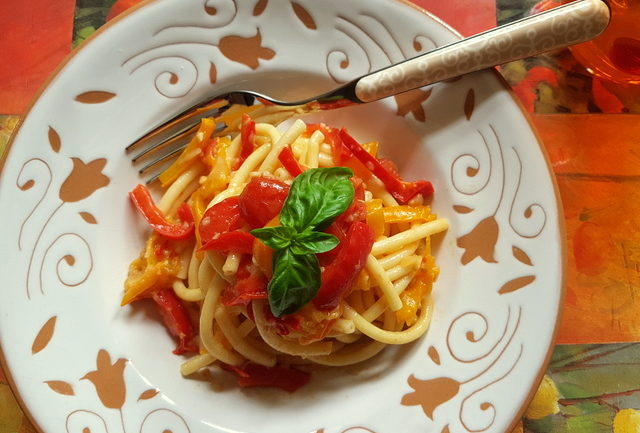 Bucatini con pomodorini e peperoni.
The most used and popular vegetable (or should I say fruit?) for pasta sauces here in Italy is, of course, tomatoes. However, because Italy produces so many different kinds of tomatoes, it's not always possible to find the exact type of tomato a particular regional recipe requires. This delicious recipe for bucatini with red and yellow cherry tomatoes called for Piennolo tomatoes from Campania. I couldn't find those and used other datterini tomatoes instead. Still delicious!!
(Click to go straight to recipe)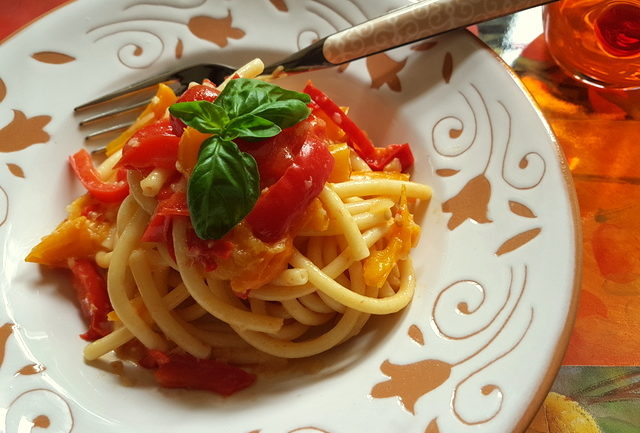 A brief history of tomatoes in Italy!
Ironically, tomatoes were not indigenous to Italy. Tomatoes were first introduced here from Central and South America in the sixteenth century by the Spanish. At first, they were only grown as an ornamental plant because people believed they were poisonous! The first tomatoes were in fact yellow and the Italians called them 'pomo d'oro, meaning golden apple. From this the name 'pomodoro' (tomato in Italian) developed. However, It wasn't until the early 1800s that tomatoes found their way onto the Italian table and the first recipe for pasta served with tomato sauce wasn't published until 1839!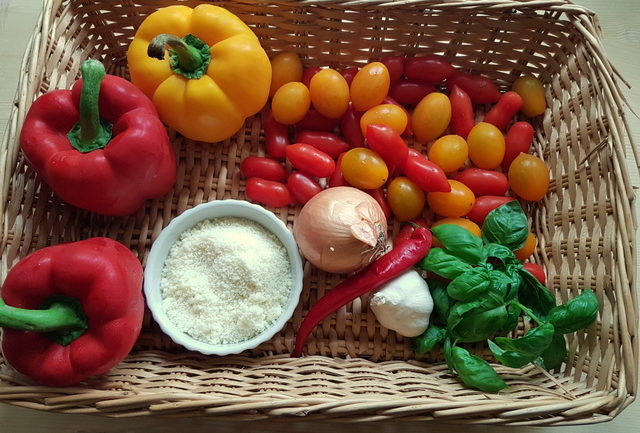 +320 types of tomatoes in Italy!
Needless to say the rest is history! Italians took to tomatoes on their pasta and later pizza like ducks to water. Today, Italy produces about 5 million tons of tomatoes every year spread over about 320 different varieties. Some of these varieties have a limited production and are mostly used in the region they are grown in. This adds to the uniqueness and variety of Italy's regional cuisines and, of course, gives rise to recipes that call for particular types of tomatoes.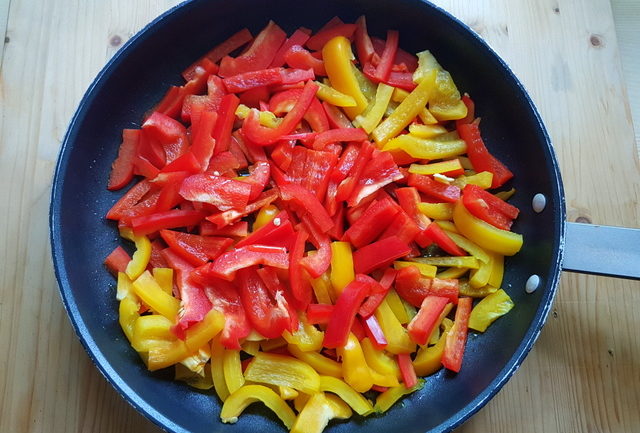 Throughout Italy, normal tomato sauce (passata), especially the one bought in tins or glass bottles, is made from San Marzano tomatoes. Italians often make their own passata, using peeled San Marzano tomatoes. However there are many pasta recipes which include types of small tomatoes such as cherry tomatoes, datterini, piccadily etc. The type of small tomato depends on the region the recipe comes from.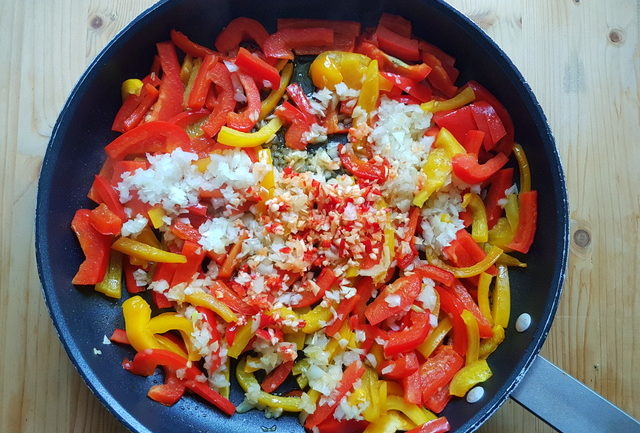 Other ingredients.
This bucatini recipe is based on one from Campania. Apart from the tomatoes, the other ingredients include bell peppers (also red and yellow), onion, garlic and basil. If you like it a bit spicy, you can include some peperoncino (Italian red chili pepper). I did! Traditionally this bucatini with red and yellow cherry tomatoes also has some mozzarella pieces added to the sauce once it's cooked. I left the mozzarella out this time. But it's yummy with it too!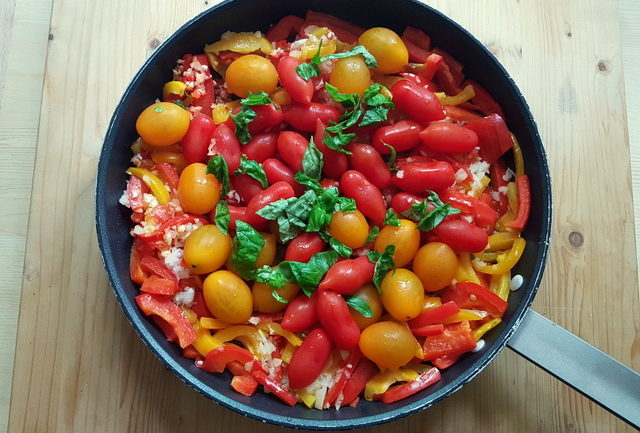 This is an exceptionally tasty fresh recipe and the dish is wonderfully attractive because of the colours of both the tomatoes and peppers. It's also is a light vegetarian dish. A perfect addition to your list of quick and easy pasta recipes for those hot summer, or just busy, days when you don't want to spend too much time in the kitchen nor eat anything too heavy.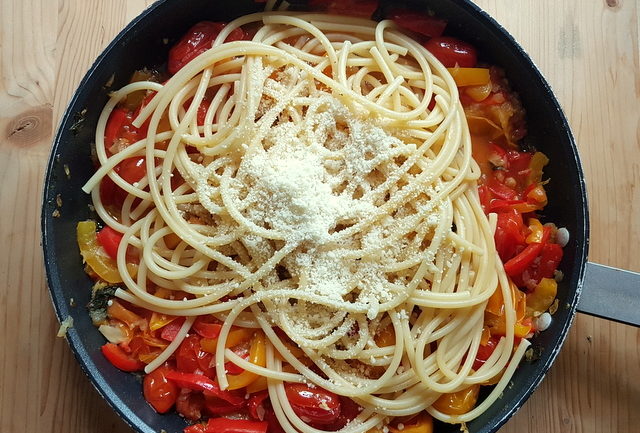 If you make this recipe I'd love to hear how it turns out and if you liked it. Please leave a comment here on the blog or on The Pasta Project Facebook page. Looking forward to hearing from you.
Buon appetito!
(see the recipe on the next page. Just scroll down and click 2)
I love bucatini pasta, don't you? Here are some other bucatini recipes to try. Click the link to go to the recipe!