Ziti and Zitoni from Campania;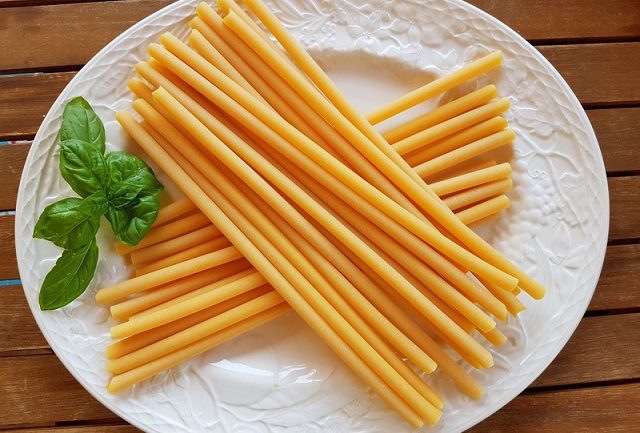 "It is said that on Sunday mornings, the noise of women breaking ziti by hand can be heard in the alleys of Naples"
Quintessentially Neapolitan, Ziti or Zitoni are THE pasta for feasts and holidays in Campania. The famously sumptuous Neapolitan celebratory meals and family Sunday lunches are never forsaken, not even on the hottest day of the year. Traditions are important in this Southern Italian region, and on big holidays like ferragosto on 15th August (when all of Italy is on holiday), there will always be a plate of zitoni or ziti on the table!
Zitoni and ziti are long dried pasta tubes, similar to giant bucatini. Zitoni are wider than ziti but both are 25cms in length. In Campania and other southern regions such as Puglia, this pasta is traditionally broken by hand, just before cooking. It is usually broken into 4 pieces but less or more are possible. So,why do Italians bother to break the pasta when there are plenty of shorter shapes available? Well it's all about tradition and family.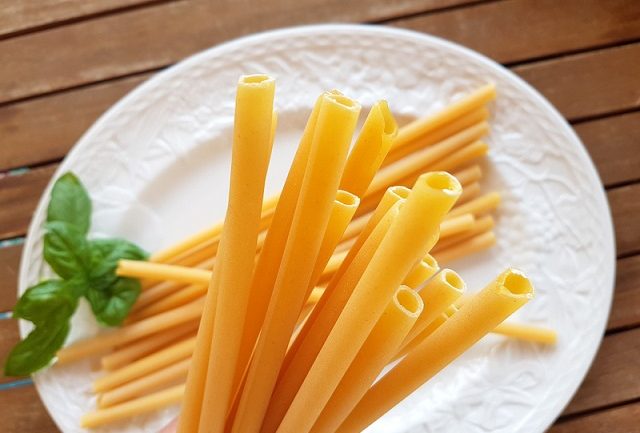 Some ziti and zitoni history.
Ziti are an ancient type of pasta, born when there were not so many sizes to choose from and no cooking pots to fit this long pasta in! I have read two versions of the names' origin. Firstly, that the name 'ziti' came from the word 'zitelle' meaning maid or single woman. This pasta was originally called 'zite' and was traditionally served at weddings, when the bride was, obviously, celebrating her change in status from 'zitella' to wife! Also connected to weddings, some food historians say traditionally the word 'i zit' means spouses. Irrespective of which belief is correct, even these days, ziti are often served as the first course for bridal banquets.
A family affair.
Apart from at weddings, Ziti were and are also served when celebrating a holiday or family occasion. In the past, it was customary for the women of the family to gather together to perform the ritual of 'breaking' the pasta for lunch (this still happens!). This was, and is, a task much enjoyed by children too; everyone around the table preparing pasta that will soon be finished with the traditional holiday meat sauce, normally in Campania 'ragu alla Napoletana'. This ragu is made with different types of meat, slow cooked in a tomato sauce.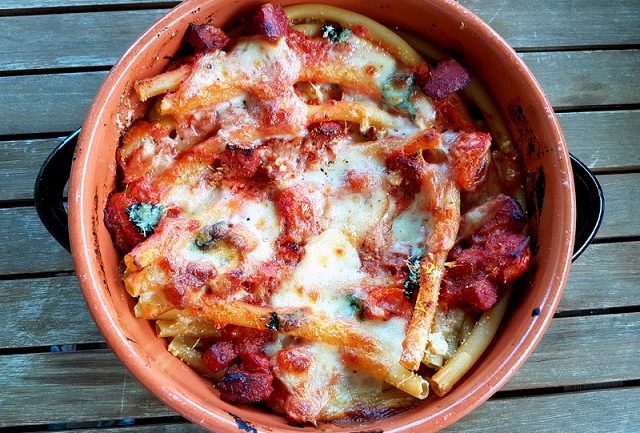 Nowadays, as more people become aware of the importance of diet and eating healthily, common sense has replaced some eating traditions. 'Ferragosto' falls on 15th August when temperatures are generally high throughout Italy. Eating a heavy meat 'ragu' may not appeal to all at this time of year. Consequently, the meat ragu is no longer de rigueur. Many people now choose to make a lighter dish. However, the zitoni or ziti remain the pasta of choice for most!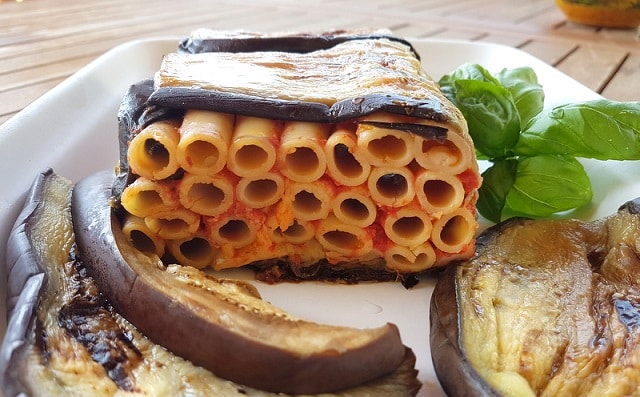 Recipes for Ziti and Zitoni.
Other traditional ziti and zitoni recipes include the iconic 'ragu alla Genovese' a recipe that dates back to the 15th century when a group of Genovese-born chefs, said to have run restaurants near the port of Naples, started serving pasta with a sauce made from baked meat and onions. This is a very slow cooked sauce that takes up to 3-4 hours to make. However, It is worth the effort. It's one of the best meat pasta sauces I know!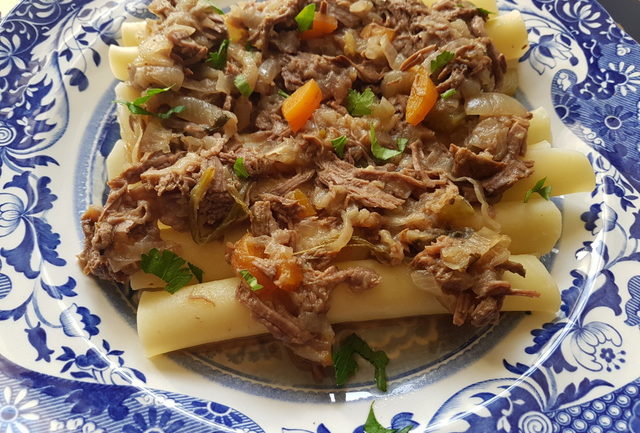 In addition to the most famous recipes mentioned above, there is also a simpler recipe originating from Neapolitan rural tradition, 'gli ziti lardiati', which was often prepared during the coldest periods of the year. Lardo (cured pork fat), the main ingredient of this dish, was once kept in salt in the poorest kitchens in the countryside; where making use of every part of the pig was a necessity rather than a choice. This dish pairs lardo with onion, tomatoes and grated cheese, although each family is said to have its own special version.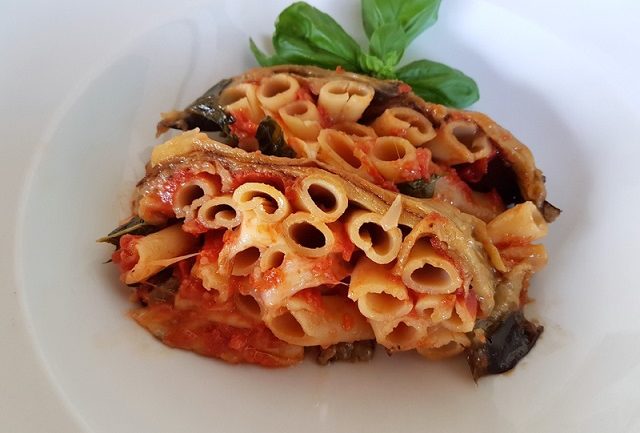 Ziti and Zitoni are also perfectly suited to being served with a simple tomato sauce or in a vegetarian baked pasta dish or timballo with mozzarella, tomatoes and eggplant or other vegetables. Whichever way you cook it, I'm sure you will love this type of Southern Italian pasta. Nowadays, pasta makers have made it easier for cooks by producing already cut Ziti and Zitoni, However, if you can, buy the long ones. I often use long ones without breaking them, but you can also become Italian and enjoy 'breaking' them with your family!
Recipes to try with Ziti and Zitoni
Click the link to go to the recipe
Timballo di parmigiana with mozzarella, eggplant and tomatoes