Trentino-Alto Adige(South Tyrol)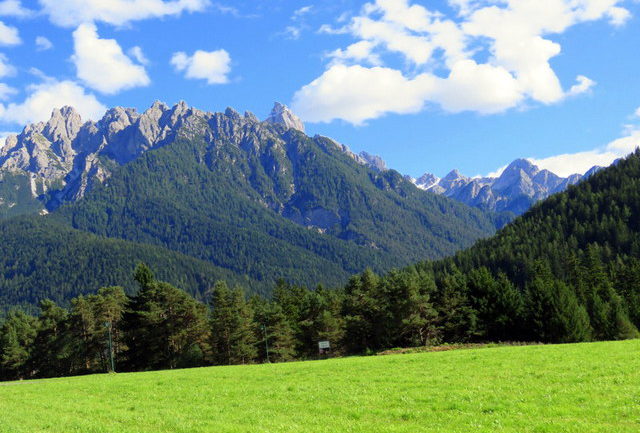 Trentino-Alto Adige is located in northeastern Italy and borders Tyrol in Austria to the north, Switzerland to the northeast, Lombardy to the west and Veneto to the south. It is one of the five autonomous Italian regions . This beautiful region stretches across the Dolomite Alps and is, of course, very mountainous and covered in pine forests. Many crystal clear alpine lakes, mountain meadows, waterfalls and softer, vine-covered hills and orchards add to the stunning landscapes of this part of Italy.
Many people feel that Trentino-Alto Adige is one of the best holiday locations in Italy. It is home to a number of famous and popular ski resorts, beautifully preserved medieval towns, and wonderful trekking and walking trails. In winter, people come to the region to ski. In spring, summer and autumn, they come to cycle, hike, walk, trek, enjoy the fabulous scenery and visit one of the many spas.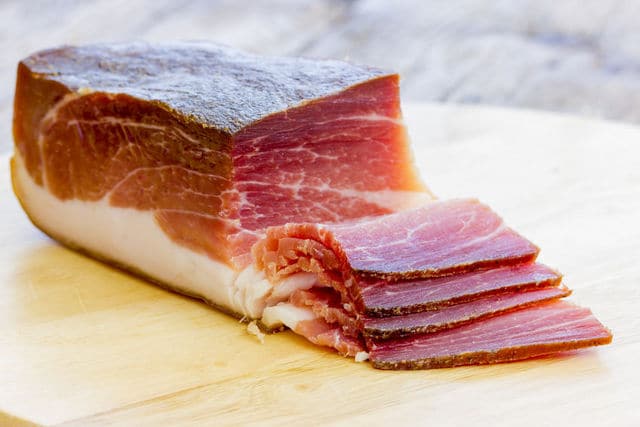 This region is interesting because its two main provinces, Trento and Bolzano, have different cultural and historical roots which are still evident today. In the Alto Adige (Bolzano), they speak more German than Italian and their food is more Central European.
In Trentino (Trento), Italian is the main language and the food is more influenced by the cuisine of neighbouring Veneto and Lombardy. However, in many cases, the residents of Trentino-Alto Adige have created a unique blend of two cuisines. Goulash is served with polenta and pizza and pasta are as likely to be on the menu as sauerkraut.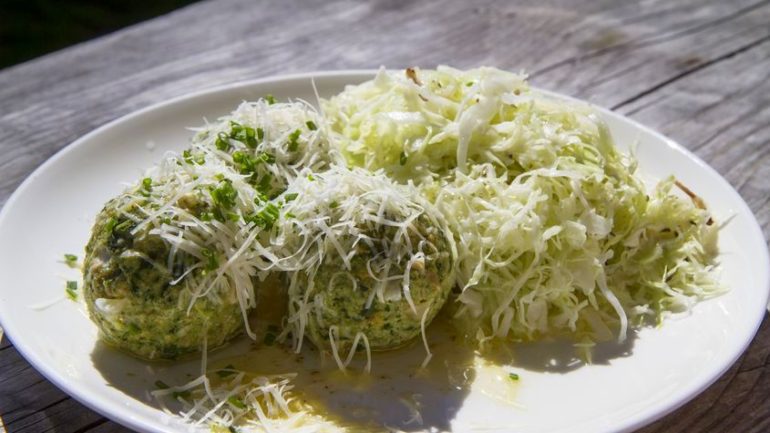 Most of the traditional dishes are hearty, as is common in colder mountainous areas, and, like much of Italian cuisine, come from the peasants of the region.
Among the most well-known dishes from Trentino are canederli, bread dumplings, and Austrian knodel, large potato dumplings. Both are often flavoured with speck and usually cooked in stock and served either in the stock itself, or dry and tossed with sauce. Canederli are also commonly served with spicy meat goulash.
Speck is the region's most important cold cut. Originally handmade by local farmers, speck, like prosciutto, is produced from the rear thigh of the pig. The meat is smoked slowly and can be kept for months. It's a delicious kind of bacon-ham with a unique taste.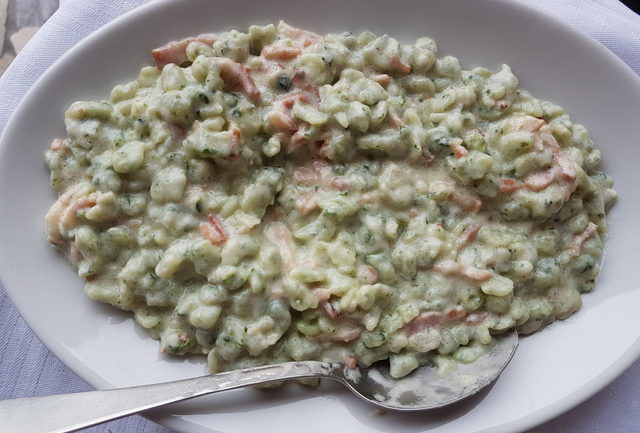 As in all mountainous areas, game is eaten throughout the region, and is often served with berry or applesauce, as is typical in Austria. Forest berries are also used, together with cream or chocolate, in many desserts. However, the most famous dessert is, undoubtedly, apple strudel! This is not surprising as one in five apples eaten in Italy comes from Trentino-Alto Adige. In fact, the region produces about 300 million kilos of apples a year much of which comes from the Val di Non in Trentino.
Pasta doesn't play such a large part in the cuisine of this region as it does in Southern Italy. However the most popular types are ravioli, especially 'schlutzkrapfen' – tiny ravioli traditionally filled with spinach and ricotta, and tagliatelle – often served with ragu made from game meat such as wild boar roe deer or venison. Tagliatelle is also made with other types of flour such as kamut, farro or spelt.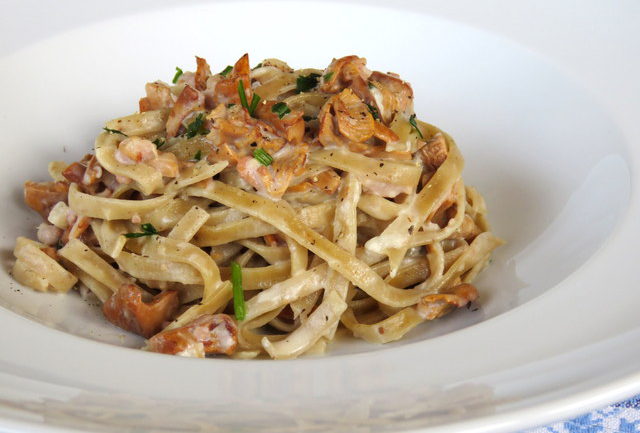 What is most popular in Trentino Alto Adige, apart from dumplings, is different kinds of gnocchi such as spätzli, small handmade gnocchi, which is often served with beef dishes or made with spinach and served with cream sauces. Very similar in name to the 'strozzapreti' in other regions, the cuisine in Trentino-Alto Adige also includes 'strangolapreti', a spinach and cheese flavored potato and flour gnocchi, which also literally translates to 'priest stranglers'!
I have been to Trentino-Alto Adige many times and love the food there, although I think of it as more of a winter food because much of it is quite filling and hearty. I'm looking forward to introducing you to some of the typical pasta and gnocchi recipes from this region. In the meantime, you can take a look at the South Tyrol recipe I made with tagliatelle di Schüttelbrot (a bread made from rye flour, fennel, caraway and fenugreek) and fresh chanterelle mushrooms and speck. Truly scrumptious, like much of the food from this region!