Strozzapreti; the priest stranglers!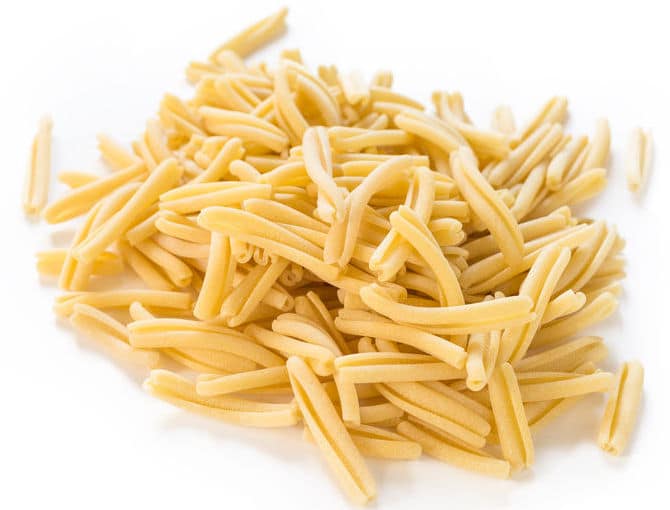 Anticlerical pasta?
Strozzapreti, meaning priest choker or strangler, look like large trofie or an elongated version of casarecce . Slight variations of this usually hand rolled pasta are traditional in most of Central Italy, especially Emilia-Romagna, Umbria, Tuscany and Marche. However, it's also quite popular in the South.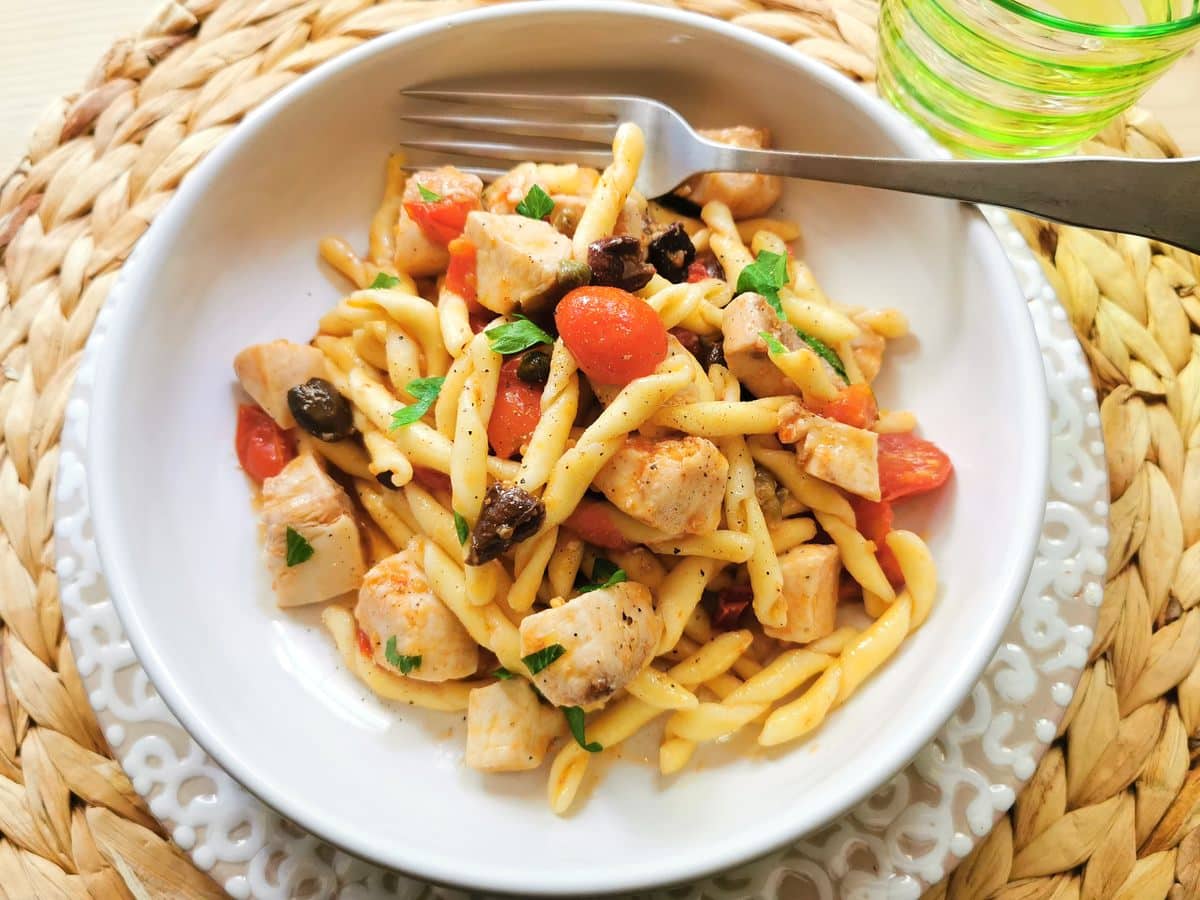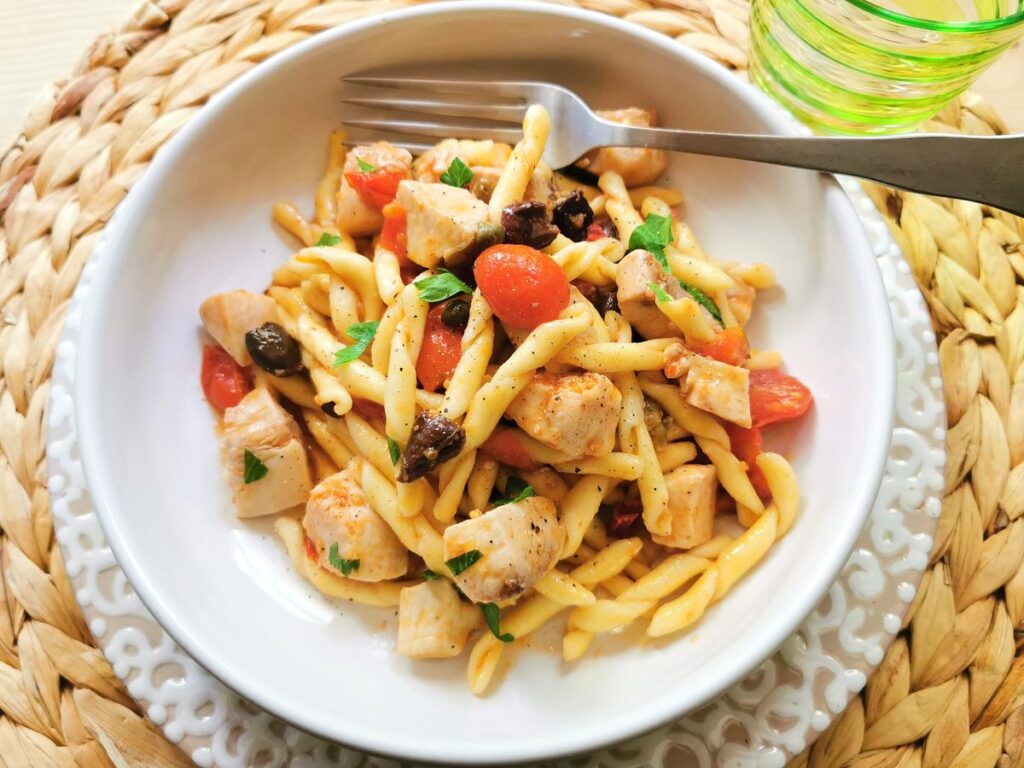 Like many other Italian pasta types there are a number of stories about the origins of strozzapreti, which apparently existed even in the 14th century. The one I like best claims that this pasta got its name during the times when the Catholic Church owned a great deal of the land in Romagna. The church rented it out to the farmers. The farmers' wives would often make the local priest a pasta dish as a form of rent payment. The husbands, obviously angered by this practice, wished the priest choked while he was stuffing himself with the pasta!
Another theory is that the greedy priests were so enthralled by this particular type of pasta that they ate it too quickly and choked themselves, sometimes to death! Whatever its origins, the name seems to reflect a certain amount of anti-clericalism among the people of Central Italy in those days!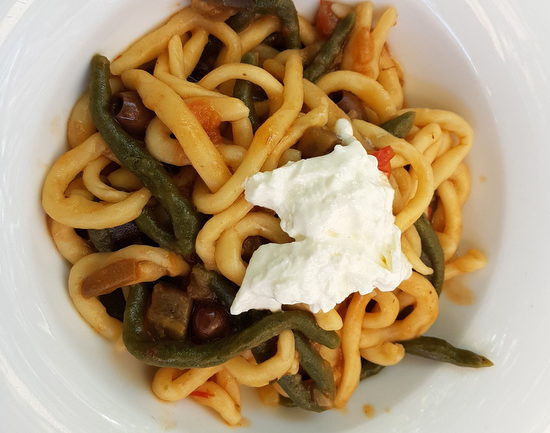 Strozzapreti are easy make at home!
Despite the fact that it is now possible to find commercially produced dried strozzapreti, it is still very often homemade. Some people make it with soft wheat flour and others use durum wheat flour. In Emilia-Romagna they don't always use eggs to make it. But, in other regions they may include a little egg in the dough mix.
To make strozzapreti after you knead the dough, leave it to rest covered for 30 minutes or so. Then roll it out to about 1.5mm thickness and cut it into strips of 1.25cm in width.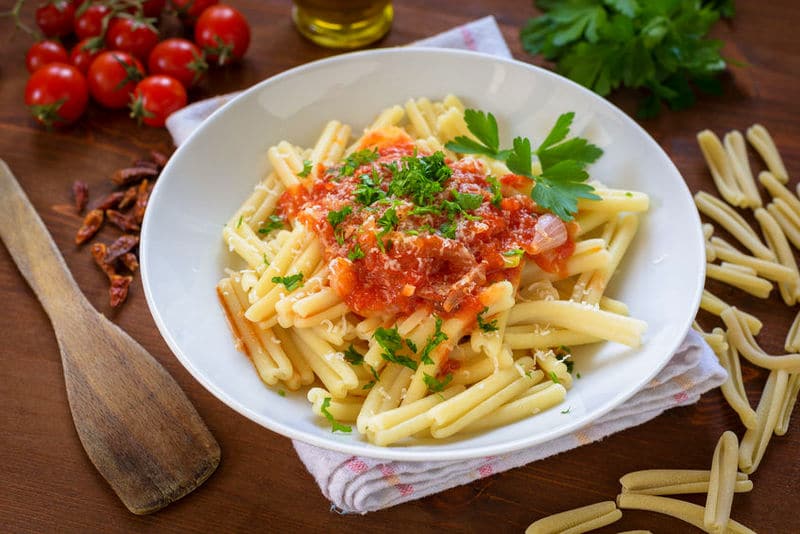 These strips are either rolled between your palms or around a stick to get the right shape. Then you separate them into pieces of approx. 5-6cms in length or a bit longer. Homemade strozzapreti are rarely uniform in size and shape, but that adds to their appeal. Watch this video from Pasta Grannies to see how it's done!
Recipes with strozzapreti.
In Emilia-Romagna strozzapreti are normally served with a mixed minced meat or sausage ragu but they can also be combined with vegetarian sauces such as a traditional tomato sauce or with seafood, especially in coastal areas.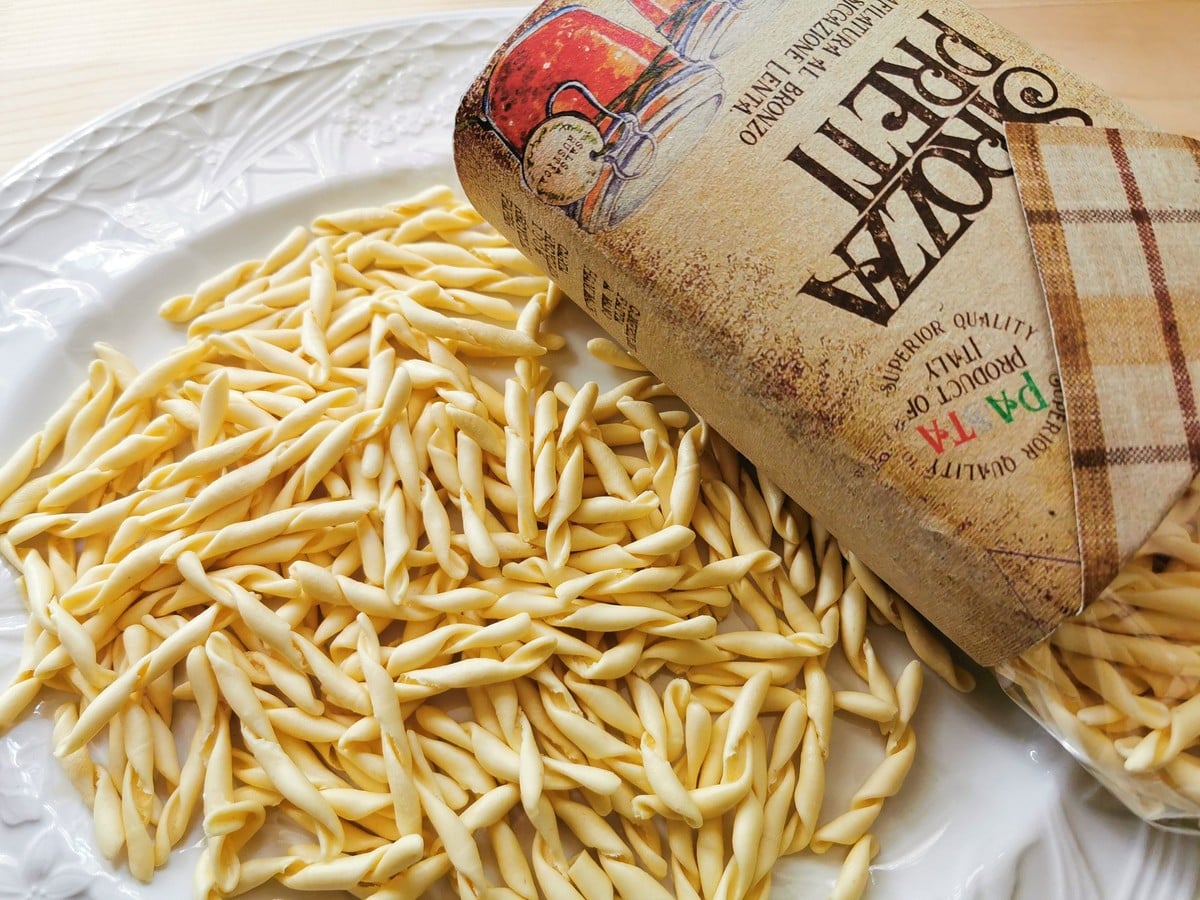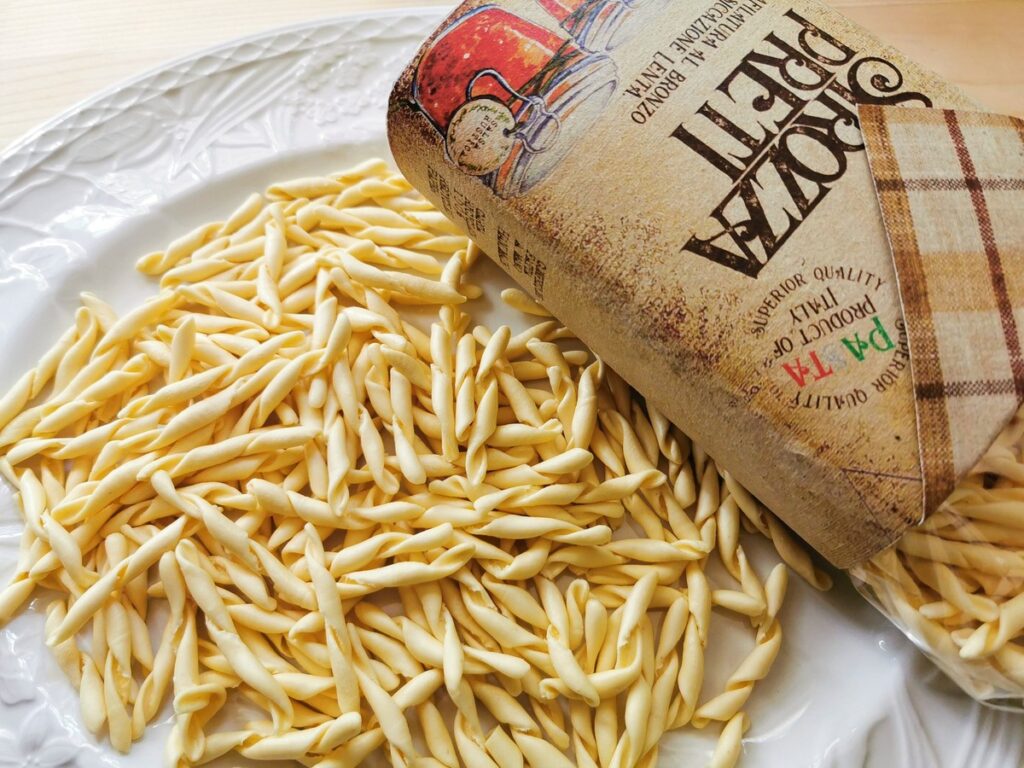 A popular seafood recipe is with mantis shrimp or with swordfish. In Marche, you can find them eaten with a pancetta based sauce A maybe less traditional but still delicious idea is serving them with pesto. Since strozzapreti are quite similar to Ligurian trofie, they combine well with most types of pesto too. In addition there is even a sweet recipe for cinnamon flavoured strozzapreti, which I am dying to try!
For would-be homemade pasta makers I would recommend trying to make strozzapreti at home as it's fun and not madly difficult, but if you prefer there are also a number of pasta makers that now make a dried version. Many of these are artisan producers but even Barilla produces this pasta as part of its Emiliane line.