Pasta with rabbit is very traditional in many parts of Italy. This very tasty recipe for tagliatelle with rabbit ragu comes from the Marche region in Central Italy. It's easy to make and full of flavour!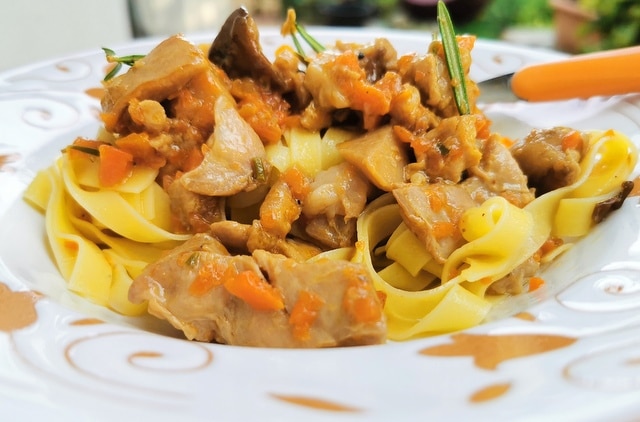 Tagliatelle al ragù di coniglio.
I recently returned from a trip to the Marche region. Le Marche is in Central Italy on the Adriatic coast. It's a beautiful unspoiled part of Italy with great beaches. However, what I like most about this region is the hilly countryside which starts very close to the coast and covers two thirds of the region!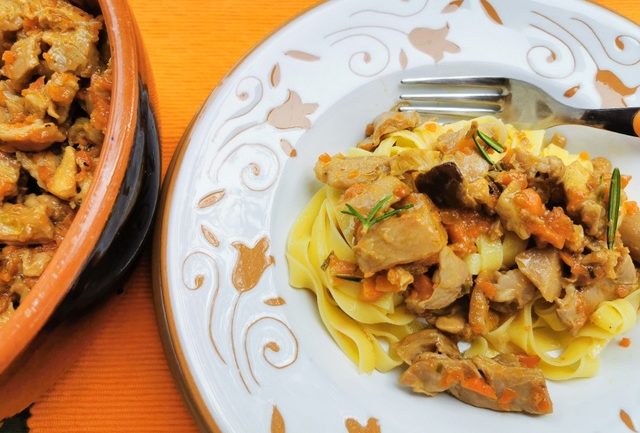 The food in Le Marche is influenced by both the land and the sea. Rabbit is a traditional and popular meat there. They often serve it de-boned, stuffed, rolled and roasted in a recipe called 'coniglio in porchette'. However, it is also used in pasta recipes like this delicious tagliatelle with rabbit ragu.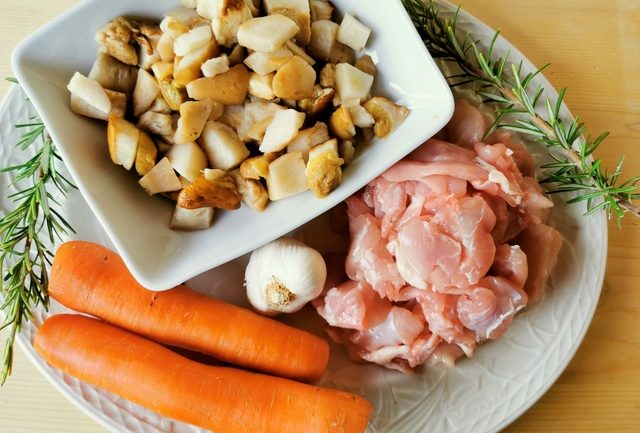 Rabbit is very healthy meat.
I don't know about you but I like eating rabbit. I guess I acquired a taste for it when I lived in Malta. There, rabbit is considered a national dish! Did you know that rabbit (even farmed) is a very healthy meat? It contains less fat than nearly all other meat, plus it's high in protein and calcium but low in calories and sodium! Rabbit is also practically cholesterol free!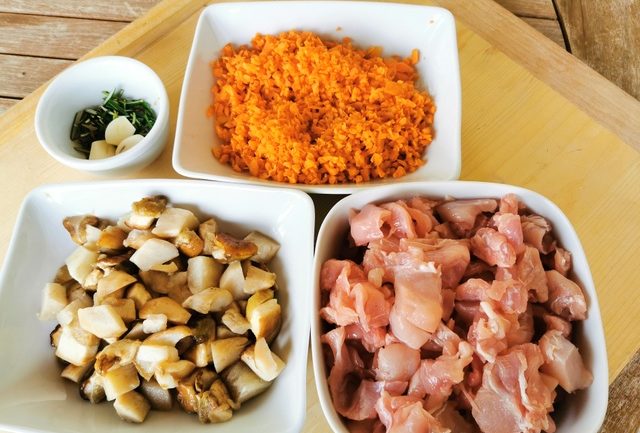 Because rabbit is very lean meat, I think it tastes much better cooked in a sauce or with some added fat like bacon. In fact, rabbit is actually a great meat to turn into a pasta sauce. If you try this tagliatelle with rabbit ragu or the bucatini with rabbit recipe from Ischia, I'm sure you'll agree with me.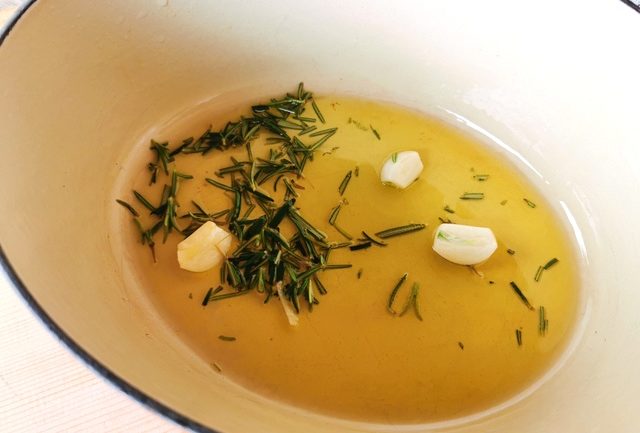 The Pasta.
While I was in Le Marche, I visited a town called Campofilone. This small Medieval hilltop town is famous for a particular egg pasta called Maccheroncini di Campofilone. You can read more about this ancient type of pasta on my post 'maccheronicini di Campofilone'. Although it's called maccheroncini, this is not a type of maccheroni (or macaroni). This is a very fine long pasta a bit like angel hair pasta.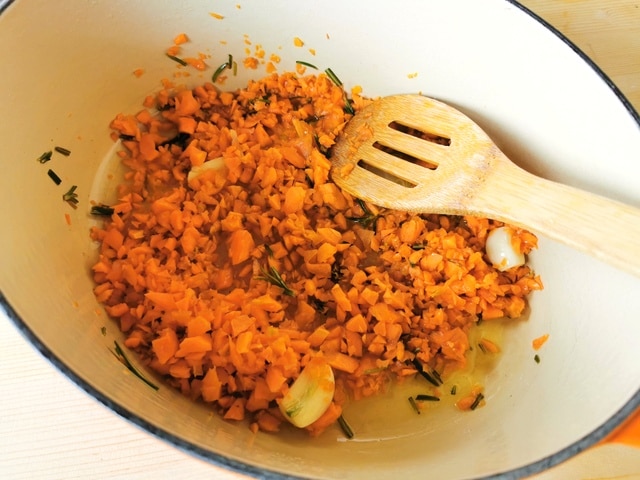 While I was in Campofilone, I went to see a couple of pasta makers who produce maccheroncini di Campofilone. These small artisan pasta companies also make other types of dried egg pasta. I was thrilled to be given some different pastas to try.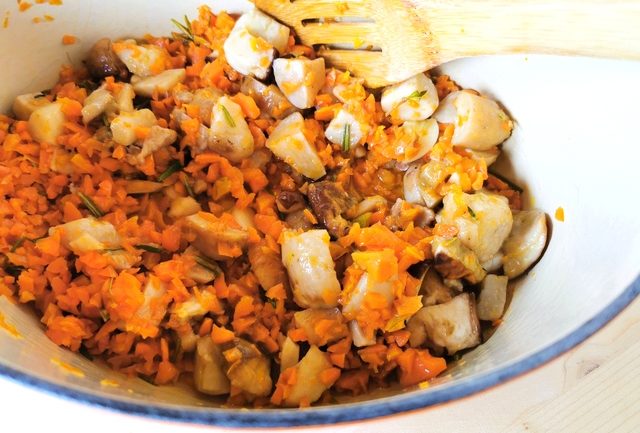 Pasta Marilungo.
So, I made this pasta with rabbit ragu with tagliatelle from a company called Pasta Marilungo. Apart from maccheronicini di Campofilone IGP, Pasta Marilungo produce about 30+ different kinds of pasta; long and short shapes, organic pasta and flavoured pasta. The latter includes spinach pasta, truffle pasta and squid ink pasta! All of which I have in my larder waiting to be cooked!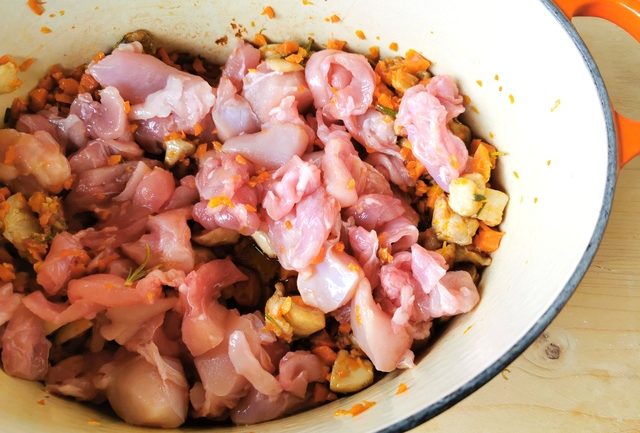 Pasta Marilungo's pasta is made with Italian wheat from Marche, Umbria or Tuscany. Being an egg pasta, there's no water in it, just eggs. The eggs are all pasteurized and come from nearby free range farms.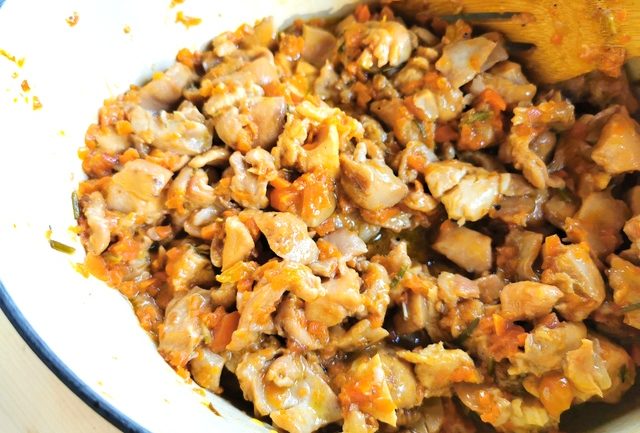 As you can imagine this tagliatelle was exceptionally good. Interestingly, this dried egg pasta loses 40% of its volume during the slow drying process. It regains its original volume when cooked. So, for my tagliatelle with rabbit ragu, I found 250 g was actually enough for 4 people!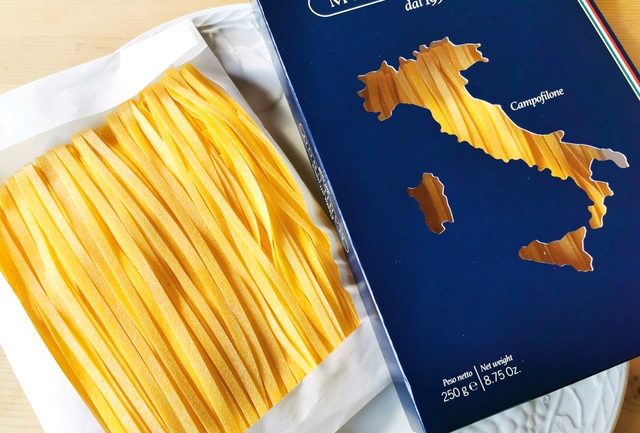 I know that Pasta Marilungo export out of Italy, definitely to the US and UK. So, keep an eye out for it. You can also search for it online or send a message to the company via their Facebook page.
Rabbit ragu ingredients.
The rabbit I used in this tagliatelle with rabbit ragu recipe was deboned and cut into pieces. I can buy this ready prepared. If you can't find boneless rabbit meat, you will need to debone your rabbit. In that case, I would suggest using the bones to make some stock. It will add a lot of flavour to the dish.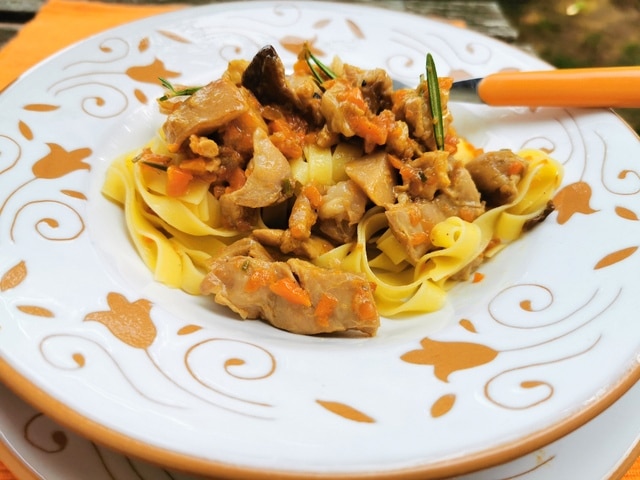 Apart from the rabbit and the pasta this rabbit ragu recipe includes some porcini mushrooms. I used frozen porcini but you can also use dried. Don't forget, dried porcini need to be soaked in warm water for 20-30 minutes before cooking. You can use the water you soak them in if you need more liquid in your sauce.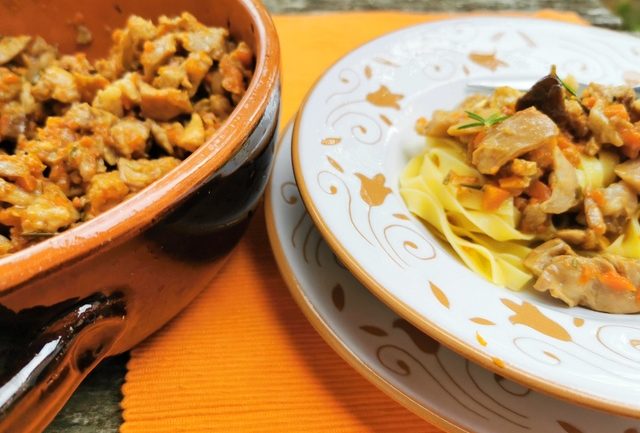 The other main ingredients are carrots, garlic, rosemary, some stock and some white wine. The sauce needs to cook for about an hour, but it's not difficult to make and is seriously tasty!!
If you do try this tagliatelle with rabbit ragu recipe, I'd love to hear what you think. Please write a comment here on the blog or post a comment on the Pasta Project Facebook page.
Your feedback means a lot to me!
Buon Appetito!
Want to know more about my life in Italy? Why not subscribe to my newsletter? New subscribers get a free series of recipe e-books too!
Save this recipe for later?
If you want to save this recipe for later, you can print it, bookmark this page or save it to Pinterest.
Pin for later.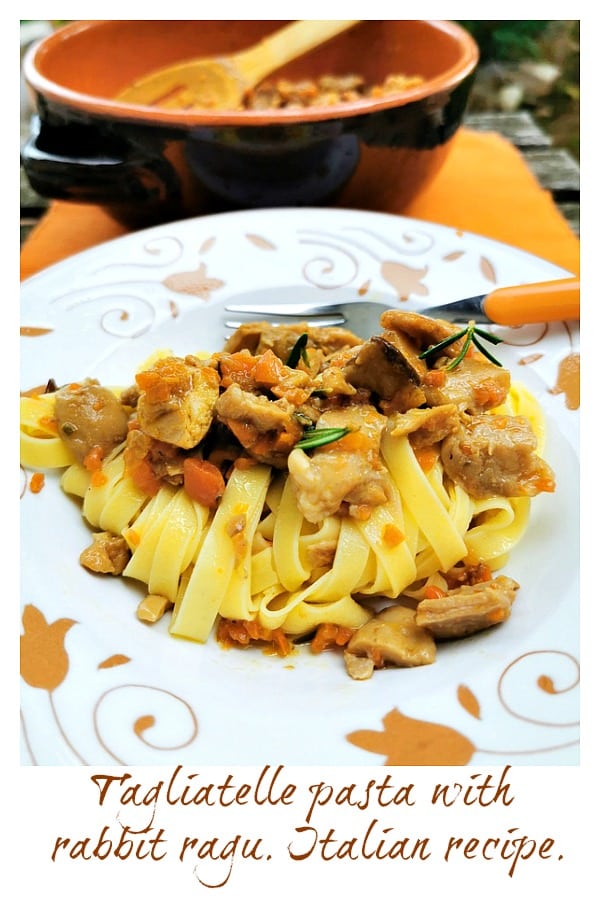 Other posts about and recipes from Le Marche
Pin for Later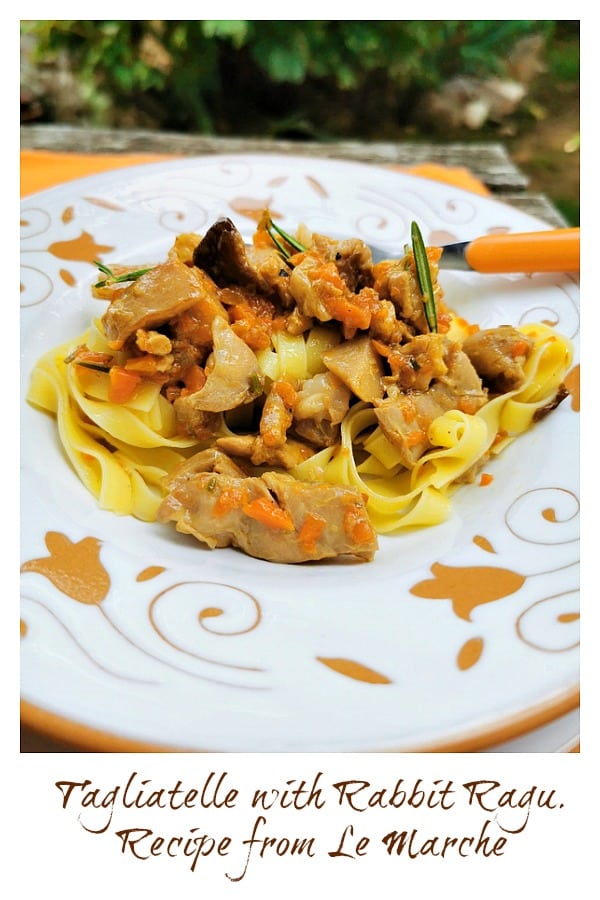 If you are interested in learning how to make homemade pasta and different types of gnocchi, check out my shop page for some great video online courses from my friends in Rome! Nothing beats learning to make pasta from Italians! Plus while you're there why not order a copy of my autumn/winter pasta recipes cookbook!?