Maccheroncini di Campofilone from Le Marche.
Maccheroncini di Campofilone is a 600 year old type of Italian pasta which is particular to the Le Marche region in Central Italy. Made with a lot of eggs and durum wheat semolina flour, these fine pasta strands are melt in the mouth delicious.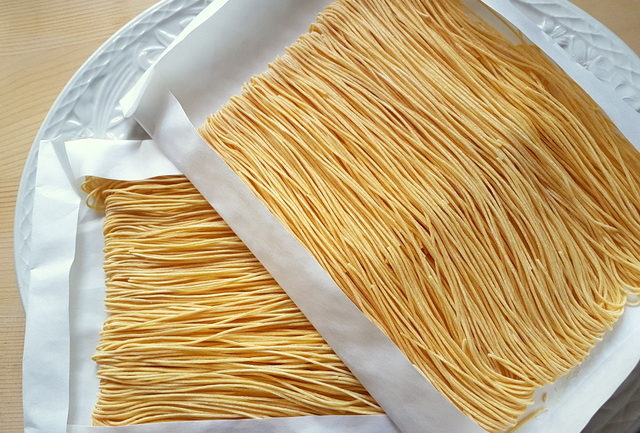 A little maccheroncini di Campofilone history
Like many regional pasta types, Maccheroncini di Campofilone started in the kitchens of the poor. Italians say 'la cucina povera'. However, in the case of this pasta, the origins date all the way back to the 1400s.
Despite the fact that the word maccheroni is usually used in Italian to refer to pasta tubes, this is very fine thin pasta strands. This pasta is sometimes compared to, or referred to, as a type of angel hair pasta. It became popular among the peasant and farming families of the region as a way to make and dry egg pasta. As a result, the peasants and farmers had a year round supply of dried egg pasta.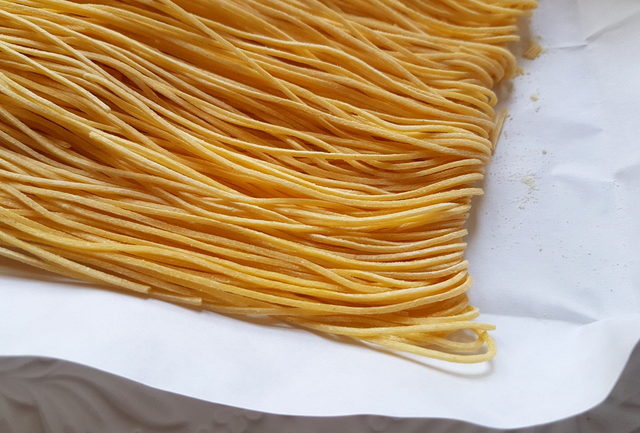 The recipe for this pasta is centuries old. Maccheroncini di Campofilone is made the same way today as it was hundreds of years ago. The pasta dough consists of up to 10 eggs for every kilo of flour. This dough is rolled out into really thin golden yellow sheets (not more than 0.7 mm thick). These pasta sheets are then rolled up and cut into ultra-fine ribbons (about 1mm wide). The maccheroncini are dried on white parchment paper.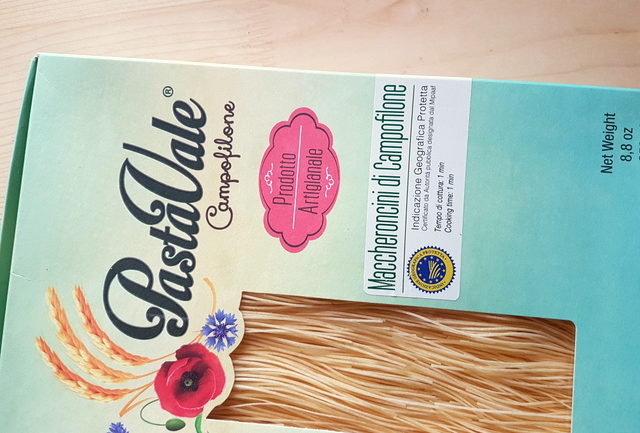 Although maccheroncini di Campofilone started life as peasant food, it became very popular and many considered it a delicacy. There are references to it in correspondence belonging to the Abbey of Campofilone and documents from the Council of Trento in 1560. In some ancient recipe books it was described as being an unusual pasta which was so delicate that it melted in the mouth. And that is how I would describe it too!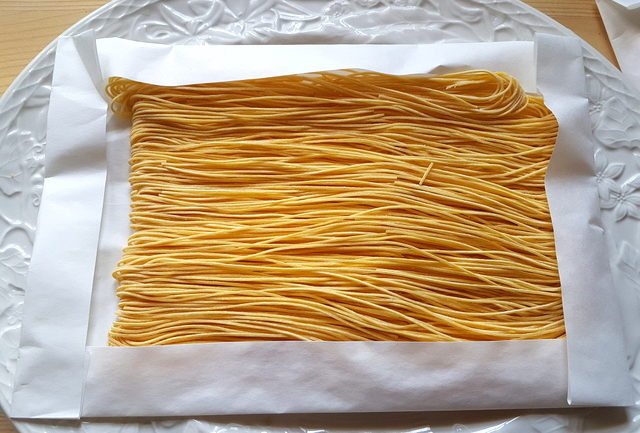 The first egg pasta to get IGP status.
In 2013, maccheroncini di Campofilone became the first egg pasta to be given IGP certification in Italy. This means that this food product is legally guaranteed by the European Union to be 'authentic' or made in the town or region of origin with authentic ingredients. The production process is also strictly controlled. In fact, even the packaging has to follow particular rules!
Maccheroncini di Campofilone is so fine it melts in your mouth
Maccheroncini di Campofilone is traditionally served with a meat sauce sprinkled with pecorino cheese. And this is the first recipe I have posted for this pasta. However, since the town of Campofilone is only about 3.5 km from the Adriatic coast, it is also eaten with fish sauces. This pasta cooks in only 1 to 1.5 minutes and is, in fact, perfect with any type of sauce. It can also be cooked in the sauce without being boiled first.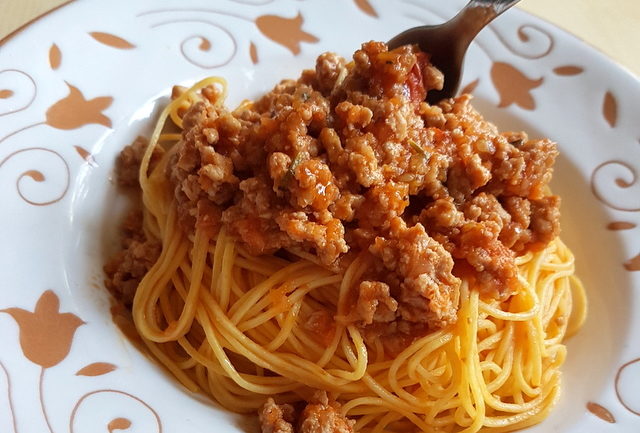 Every year at the beginning of August, the town of Campofilone holds a Maccheroncini di Campofilone fair! This takes place in the streets of the historic centre of Campofilone. This fair has been held annually since 1964. Locals say that people postpone important meetings and appointments so as not to miss it. It also attracts thousands of tourists and a visit is definitely on my wish list!