Maccheroncini di Campofilone pasta with Marchigiano ragù.
Maccheroncini di Campofilone pasta with Marchigiano ragù is a traditional recipe from the Le Marche region in Central Italy. Made with chicken, beef and pork, this rich slow cooked Marche-style ragù is so full of flavour. And the pasta is melt in your mouth delicious!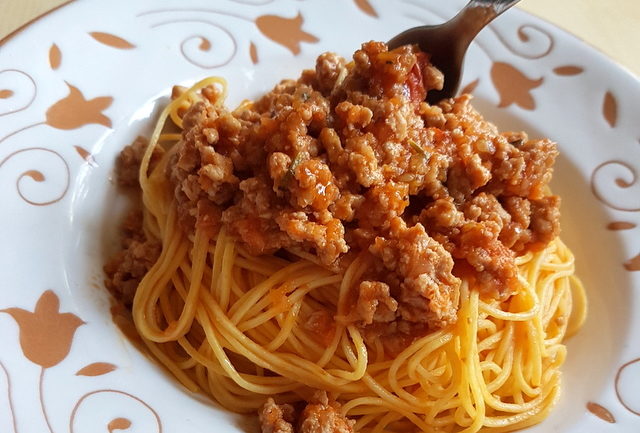 The Pasta.
Maccheroncini di Campofilone is a traditional egg pasta from the Medieval town of Campofilone. This pasta dates back to the 1400s. Interestingly, most types of egg pasta were originally made to be used while fresh. However, this ultra-fine ribbon pasta was invented as a way to have dried egg pasta all through the year.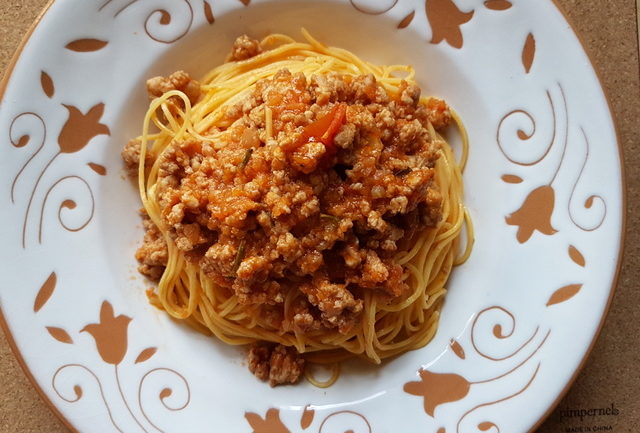 Today, this pasta is dried flat on sheets of special parchment paper and sold wrapped in paper inside a characteristic cardboard box with a plastic window through which you can see the pasta. You can read more about the history of maccheroncini di Campofilone if you click here.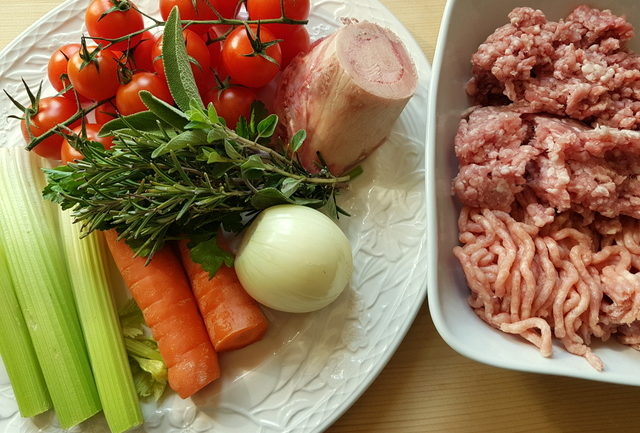 Of course, you can use other types of pasta with Marchigiano ragù. I would recommend you use a pasta that is similar to the one I used. Thin ribbons like tagliolini or strands such as spaghetti or even angel hair.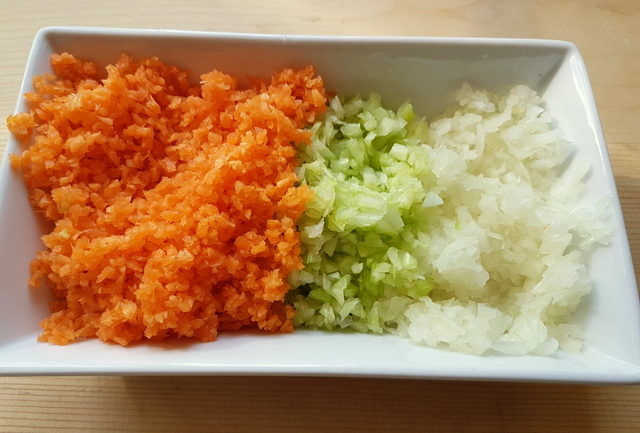 The ragu.
Traditionally maccheroncini di Campofilone is eaten with a meat sauce known as ragù Marchigiano (Marche-style ragu). This ragù is considered a rival to Bolognese sauce. The main difference lies in the fact that for Bolognese sauce Italians use only pancetta and beef skirt or a mix of ground beef and pork. Instead, in Marchigiano ragù, it is customary to put in a bigger mixture of meats.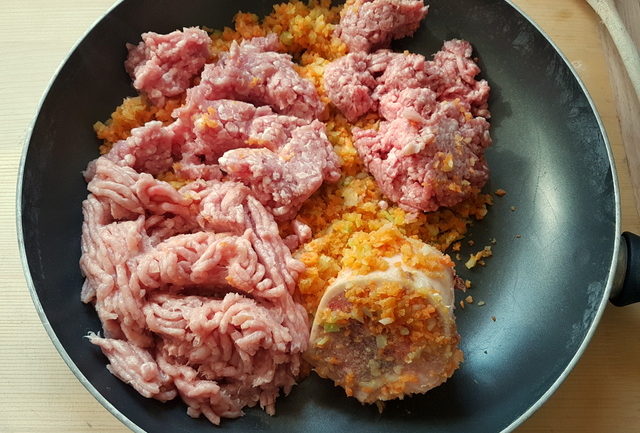 Recipes can include a combination of veal, beef, chicken pieces and giblets, pork meat and ribs, sausages, lardo and sometimes, even duck meat. Many recipes also add a beef marrow bone to the sauce.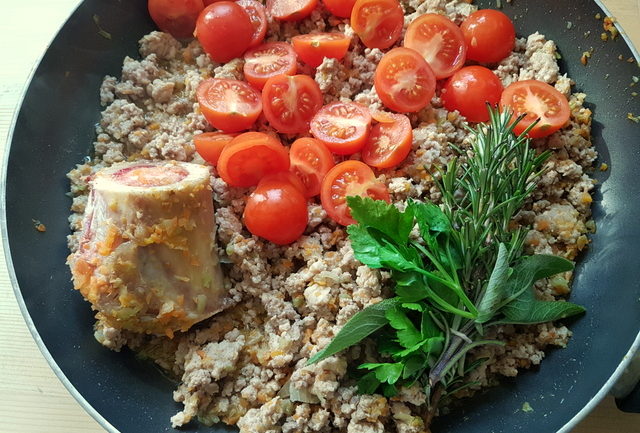 The recipe I have used here, I found on the website of a producer of maccheroncini di Campofilone. It's a simpler version of the official Marche-style ragu recipe which you can find on the Accademia Italiana della Cucina website. However, I did change one ingredient which was the chicken giblets. Although chicken giblets are pretty traditional, I made this pasta with Marchigiano ragù with ground chicken instead. I'm not a big fan of chicken giblets in sauce. However, you can add them or replace the ground chicken with giblets if you like them.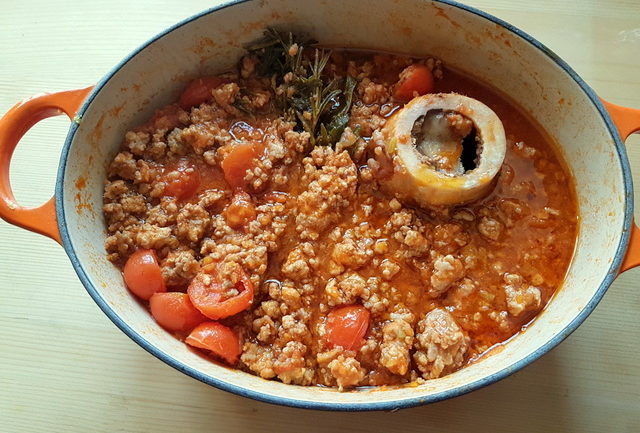 Other ingredients.
Many recipes for pasta with Marchigiano ragù are seasoned with spices such as cloves or nutmeg. The recipe I followed didn't include these spices. Instead, I used fresh rosemary, parsley, sage and marjoram.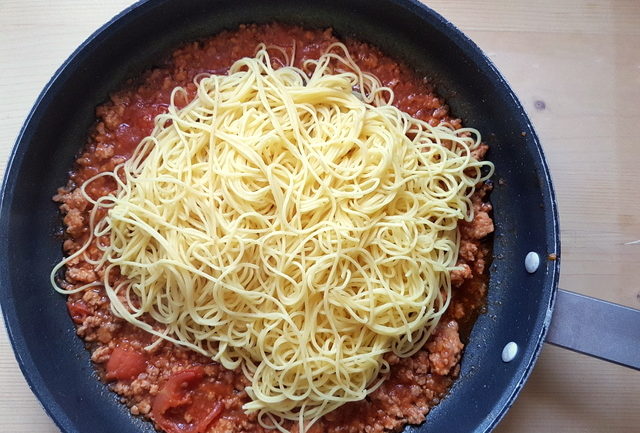 As with many of my tomato based sauces, I like to use a combination of fresh cherry tomatoes and passata. The original of this recipe called for 500 g of peeled tomatoes. You can use fresh peeled tomatoes, canned peeled tomatoes or a combination of fresh and passata as I did.
The longer you let it simmer, the richer it will be!
Cooking Marchigiano ragù.
Like most Italian ragù recipes, this sauce requires long slow cooking. The longer you let it simmer, the richer it will be. So, for a really flavourful sauce, plan for 2-3 hours of stove-top cooking time. The results are so delicious the time it takes is definitely worth it!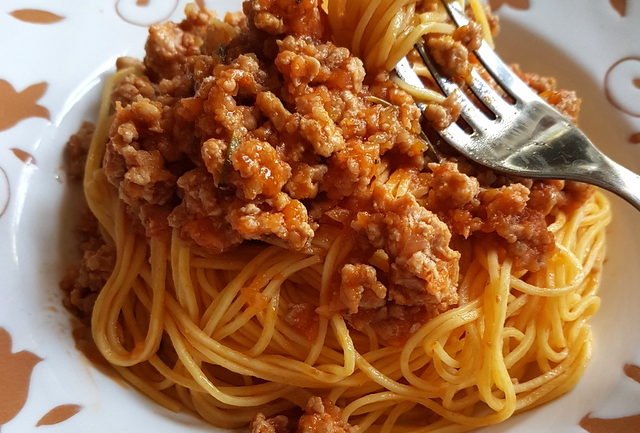 If you do try this Marchigiano ragu recipe, I'd love to hear what you think. Please write a comment here on the blog or post a comment on the Pasta Project Facebook page.
Your feedback means a lot to me!
Buon Appetito!
Save this recipe for later?
If you want to save this recipe for later, you can print it, bookmark this page or save it to Pinterest.
Pin for Later