Pasta with friggitelli (friarielli) & pancetta.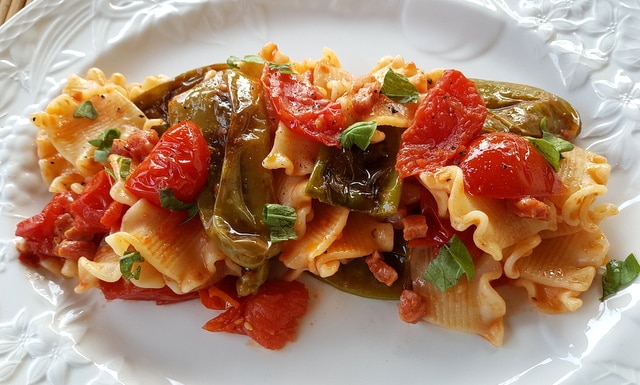 Friggitelli, which are also known as friarelli, are small sized, slender, mild flavored, south Italian peppers that are great for frying. In fact the word 'friggitelli' comes from the Italian verb friggere, to fry. In English, they may be called sweet Italian peppers or Tuscan peppers. They are similar to Spanish padrón peppers.(go straight to recipe)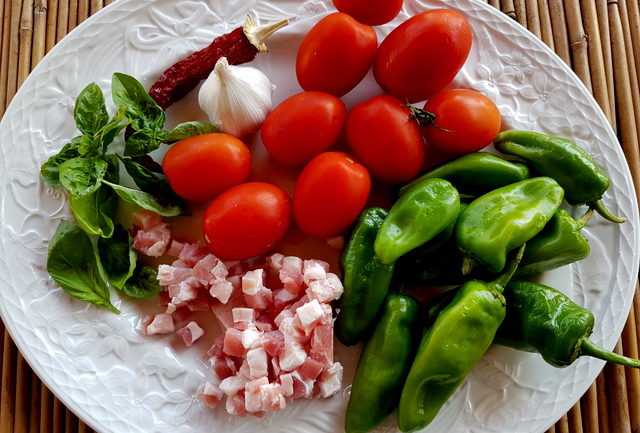 Friggitelli are popular in Central and Southern Italy and are often served as a side dish cooked with other vegetables such as tomatoes, eggplant, potatoes or bell peppers. However, traditionally they are just fried whole with the stems so that people can hold the stem and eat them with their hands.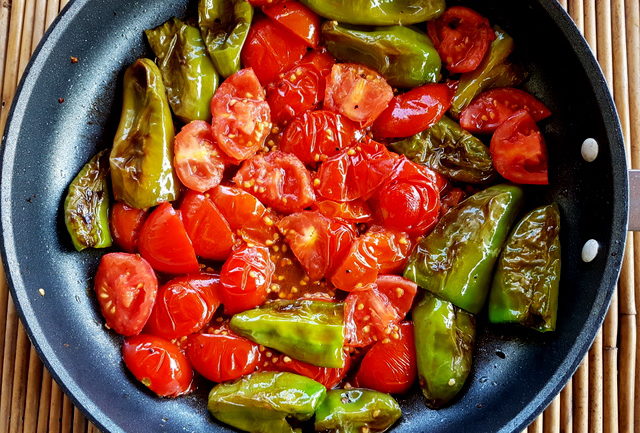 These little green peppers are also used in a number of pasta dishes, normally vegetarian or with meat such as sausage, prosciutto or, like this recipe, with the addition of pancetta. Some people also serve pasta with friggitelli and seafood, particularly mussels.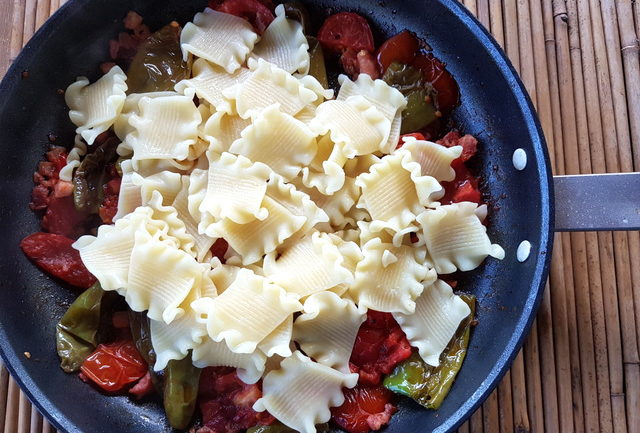 This was my first time making pasta with friggitelli and I really liked this dish. The friggitelli were very tasty and slightly sweet and fruity. They really added flavour to the tomatoes and pancetta. The pasta I chose to use was biricci a rather unusual not widely known pasta from Calabria, but this recipe can be made with other short pasta ribbons such as short mafalda, which look very similar, or pasta tubes like penne, paccheri, mezze maniche etc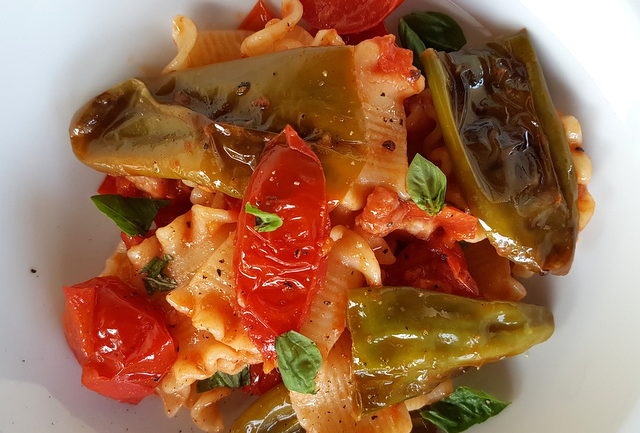 This is an easy recipe to make and looks very attractive too. Friggitelli are not so widely available outside Italy, but I know in the UK some online grocers, such as Natoora sell them when they are in season, which in Italy is May to October. If you can't find these peppers you can also make this dish with other varieties of small sweet peppers such as the above mentioned Spanish padrón peppers or Japanese shishito peppers.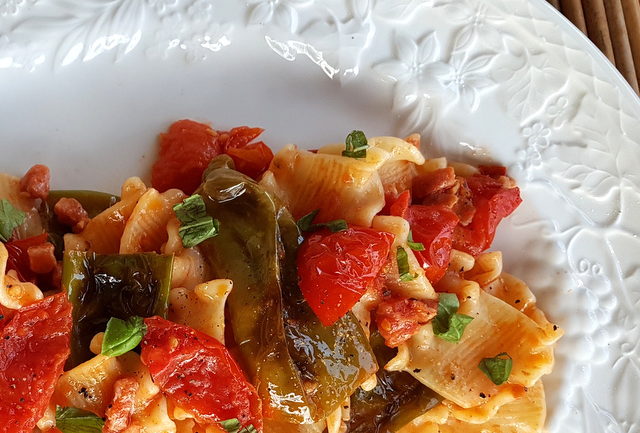 I hope you'll try this dish out and if you do, please let me know how it turned out. I'd love to hear from you, either here in the comments section or on The Pasta Project Facebook page.
Buon appetito!
(See the recipe on page 2)