Red lentil ragu with whole-wheat intrecci pasta.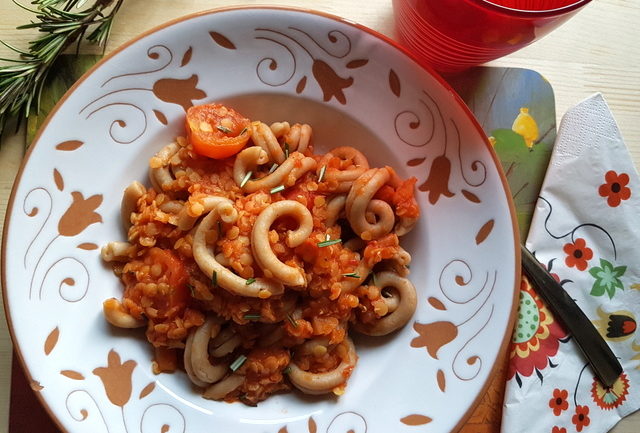 Pasta integrale al ragù di lenticchie rosse.
This hearty and tasty whole-wheat pasta with red lentil ragu is a great example of how traditional Italian food can be adapted to make it healthier. This contemporary version of a classic dish is great for vegetarians, vegans and those looking for hearty and healthy meatless meal ideas.
(Click to go straight to recipe and leave feedback)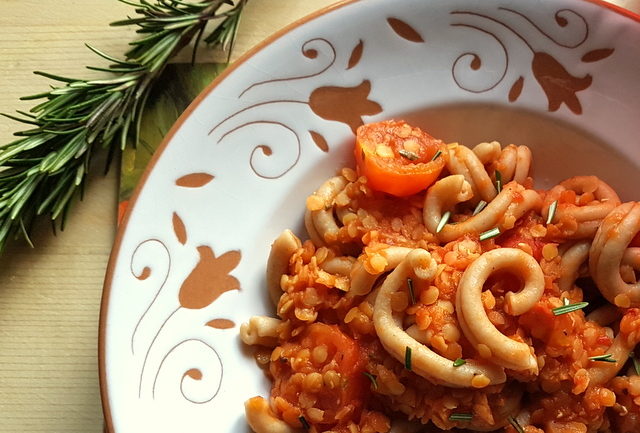 We all know how good lentils and other legumes are for us. Lentils are an important source of iron, fiber, mineral salts and proteins. The Italian kitchen traditionally has a lot of lentil recipes. They are served with pasta and rice as well as in soups and as a side dish.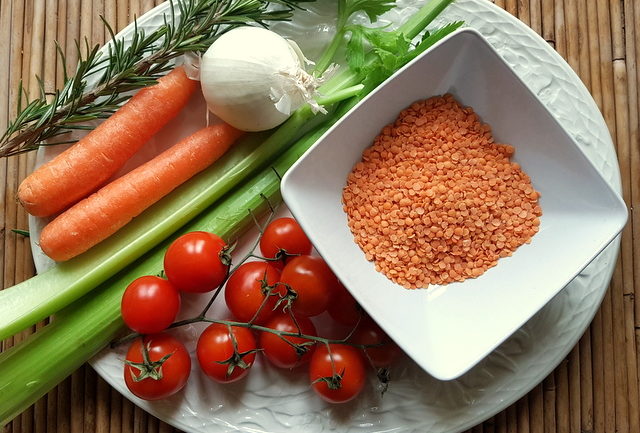 Lentils for prosperity!
The most popular way to serve lentils here is what Italians call 'in umido', which basically means stewed. This dish is traditionally eaten at New Year, most often at midnight on New Year's eve. This is a really big tradition throughout the Italian peninsula. Lentils are said to bring good luck and money and so are a symbol of prosperity for the New Year! In fact, most Italian Christmas hampers include a packet of lentils!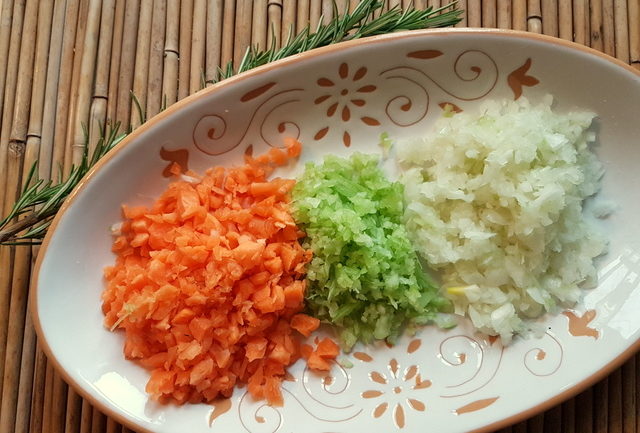 For New Year, the lentils are usually served with cotechino. Cotechino is a large and long fresh pork sausages which looks similar to salami, but is made with pork meat, pork rind (cotica), fat and spices and must be cooked before eating. The way the lentils are cooked at New Year is very similar to this red lentil ragu except that most people use brown lentils which have been soaked in water for some hours beforehand.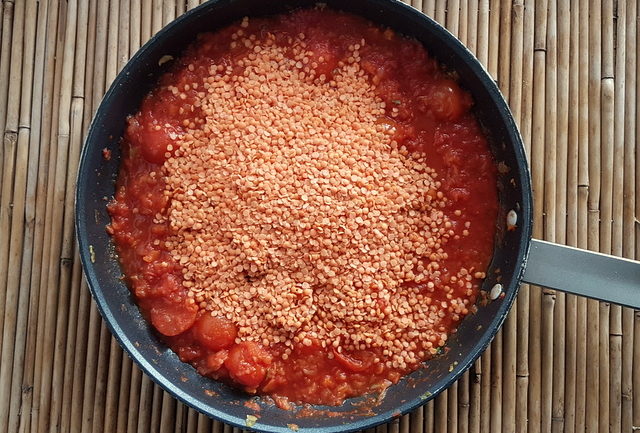 This ragu can also be made with other types of lentils including brown ones, but I like the use of red lentils. They don't need to be soaked beforehand. They cook in the sauce and the consistency of the finished red lentil ragu is quite similar to meat ragu! And, red lentil ragu doesn't take as long to make as meat ragu, which is another plus!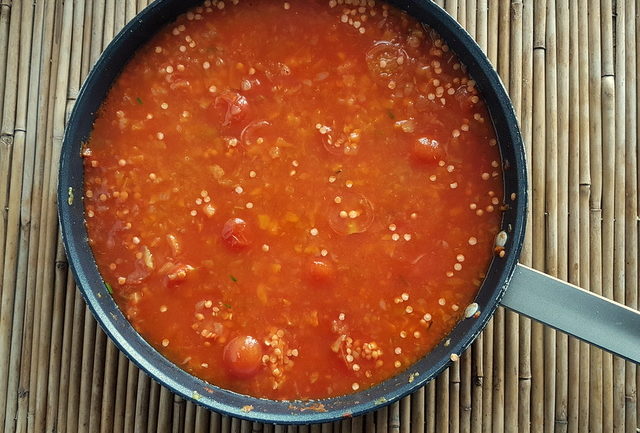 The pasta!
I used a wonderful whole-wheat stone ground durum wheat pasta called intrecci with my red lentil ragu. This is not a well-known pasta shape, although I have found it made by a number of artisan pasta makers. I bought mine in Lazio when I was taken to a farm restaurant called il Romitorio by friends. Here all the pasta was homemade and a lot of it with whole-grain antique flours such as farro, kamut and senatore Cappelli. They had a shop and I bought a lot.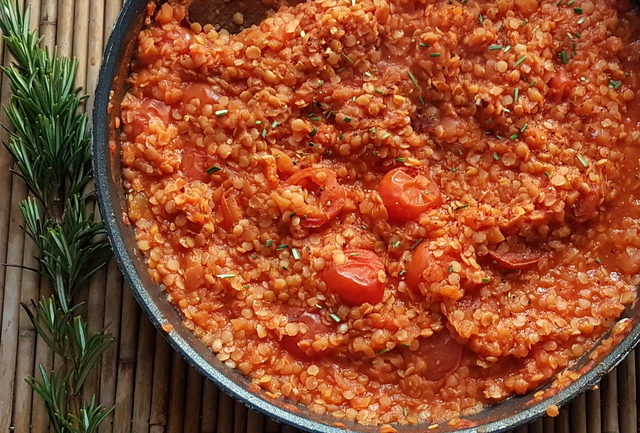 Great for meatless Mondays!
If you make this red lentil ragu, I would recommend serving it with a whole-grain pasta if you can find some. Alternatively stick to short pasta shapes such as fusilli or penne because they work better with the thick robust sauce. You don't need to be vegetarian or vegan to enjoy this dish. My hubby loved it and he's definitely likes his meat! I've added it to my list for meatless Monday ideas and once you try it, I'm sure you will too!
Buon appetito!
(Go to next page to see the recipe and tell me what you think! Just scroll down and click 2)