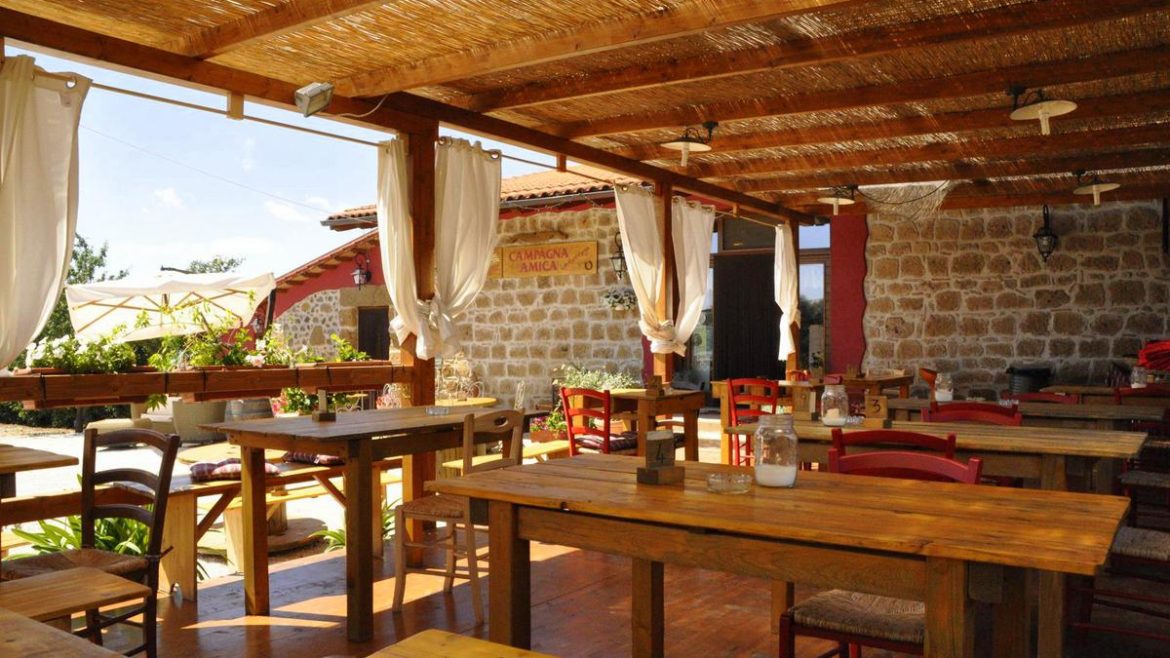 When it comes to eating well, Italy has a truly deserved reputation. However, after having lived here for 14 years, I have found that most of the time if you want to eat really, really well in Italy, go to where the Italians eat and, on the whole, avoid the tourist restaurants.
In Italy, the concept 'locavore' or 'farm to table' has never really been a planned strategy, but rather a way of life. Italians have always done it automatically. If a chef is in Tuscany, Tuscan olive oil goes into the dish, and hardly anything else from other regions. Despite the growth of large foreign supermarket chains, fast food establishments and factory farming, Italians still maintain a cultural and regional pride that motivates them to use fresh, local and seasonal produce whenever possible. This is especially true in the countryside and smaller towns and villages.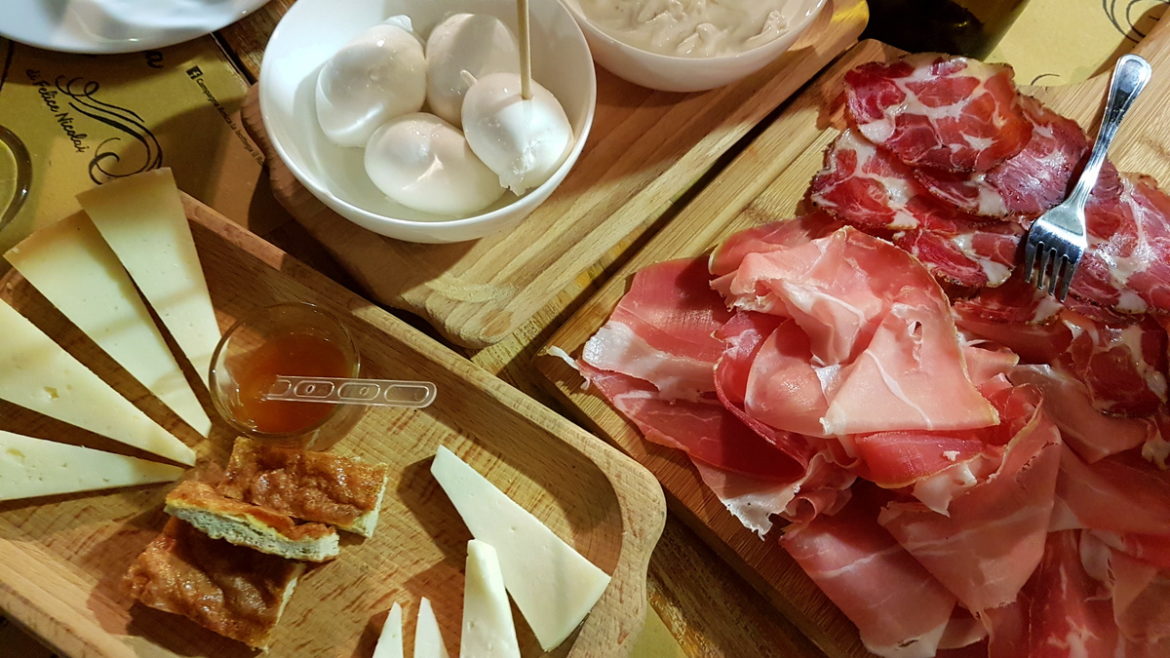 Where to eat in Italy.
Top of my list of places to eat in Italy are the countryside agriturismi, which are working farms with accommodation and/ or a restaurant. (Great places to stay too, if they have rooms!) Here, ingredients are either fresh off the farm itself or from other local farms.
In recent years, many restaurants and agriturismi have also started to be labelled as chilometro zero or Km zero restaurants, putting emphasis on the fact that ingredients used or sold come from local sources. The same term is also being used to describe markets, shops or farms which sell locally produced produce to the public.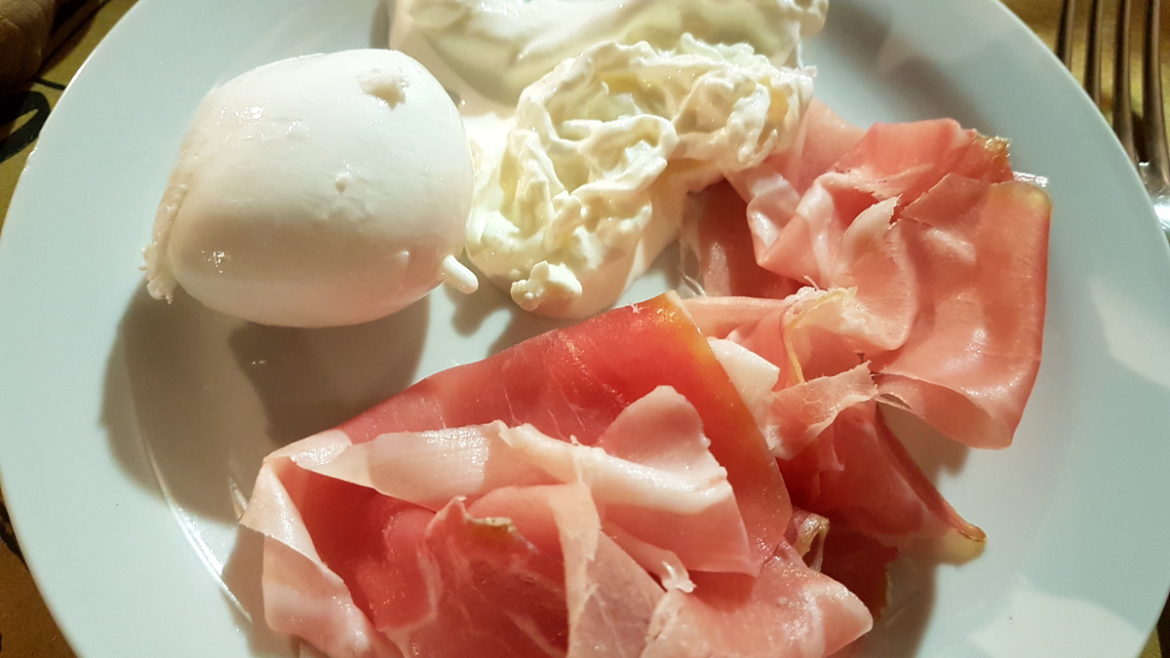 Il Romitorio, Tuscania, Lazio
A few weeks ago, I was lucky enough to be taken by Italian friends to a Km zero agriturismo in Tuscania, Lazio. This agriturismo, Il Romitorio, is also in the 'Campagna Amica' network, a national organization which promotes the sale of locally grown, sustainably produced Italian produce.
Il Romitorio is a family run affair where you can eat really good traditional, regional food made with seasonal fresh ingredients, many from the farm itself! In fact, the menu changes with the season, which I like a lot. After all, if a restaurant uses out of season ingredients, then you have got to be asking yourself where they sourced them.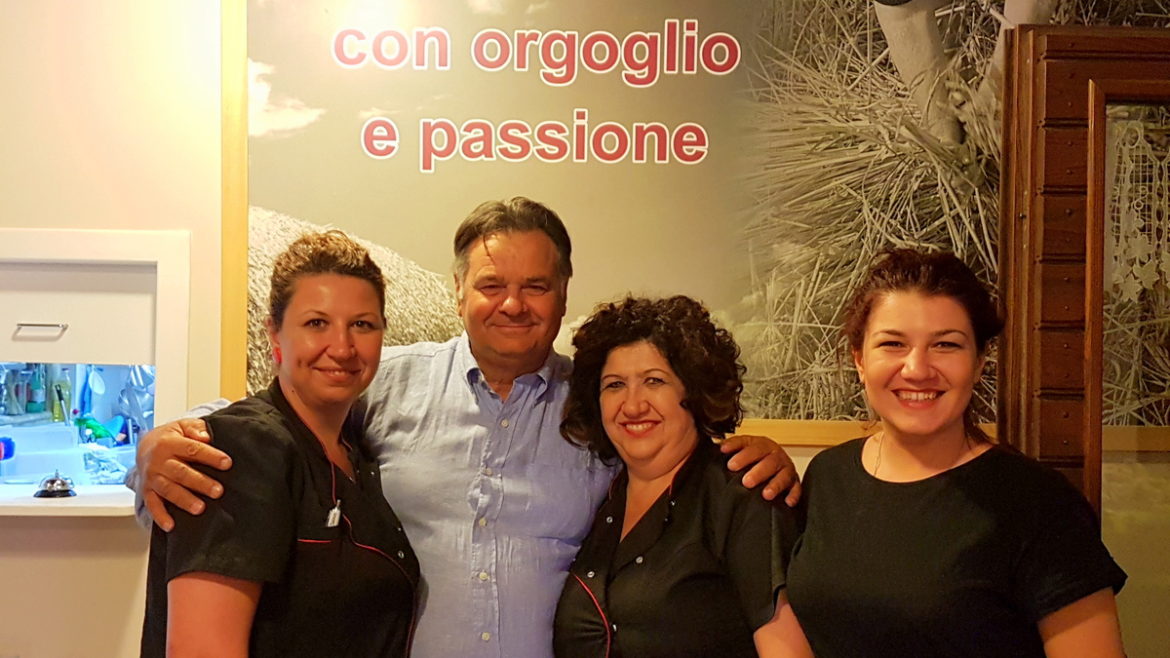 I had some antipasti, which included the best mozzarella and stracciatella I had ever eaten and a plate of homemade lombrichelli pasta in a traditional Lazio recipe, cacio e pepe, with the addition of zucchini flowers. Everything was perfect!
A family-run restaurant and farm.
At Il Romitorio, they also sell homemade pasta (I bought some!)and other produce. Probably because it is a family-run establishment, the service is warm, friendly and efficient. The family; daughters Ilaria and Oleania, mother Manuela, father Felice and son Patrizio, who all work in the restaurant and/or on the farm, were especially warm and welcoming to me.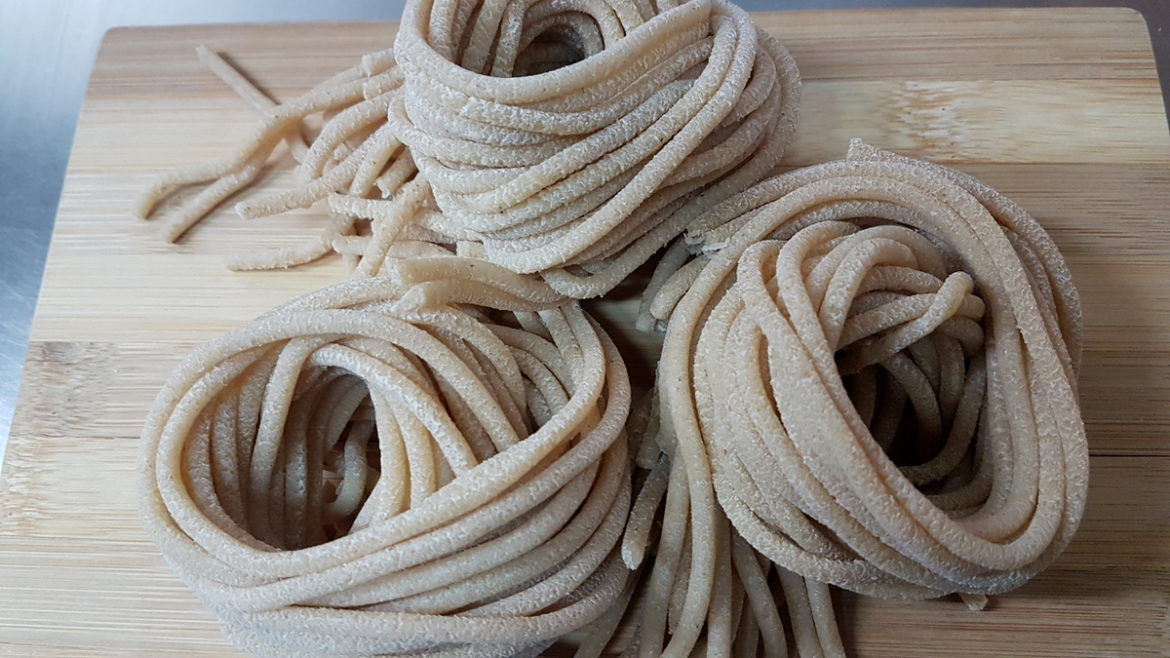 When I expressed interest in the homemade lombrichelli pasta I ate (it was my first time eating lombrichelli), they let me into the kitchen to take photos and were happy to answer my questions! The pasta had been made with an ancient durum wheat flour called Senatore Capelli, which nowadays is increasing in popularity because of its nutritional value and the fact that it is only produced organically.
The next time I am in Tuscania, I will definitely be going back for a second helping! If you are ever there, I recommend you do the same. And even if you're in another part of Italy, look out for these types of agriturismo, especially those with the Km zero or Campagna Amica label. I promise you, you are unlikely to be disappointed.