Pistachio rigatoni pasta with broccoli cream, pancetta & walnuts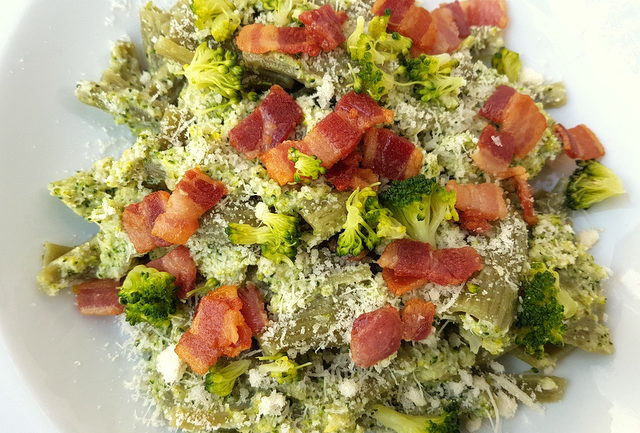 Pasta di pistacchi con crema di broccoli, pancetta e noci!
I bought some beautiful looking rigatoni made with pistachio when I was in Sicily. I wanted to cook it with a sauce that would not only go well with the flavour of the pasta but compliment the colour! Yes! I wanted a colour-coordinated pasta dish! It may sound funny to some but I believe the way a dish is presented contributes to our enjoyment of it, even a plate of pasta. The way food looks makes us tempted to try it. Wouldn't you agree? (go straight to recipe)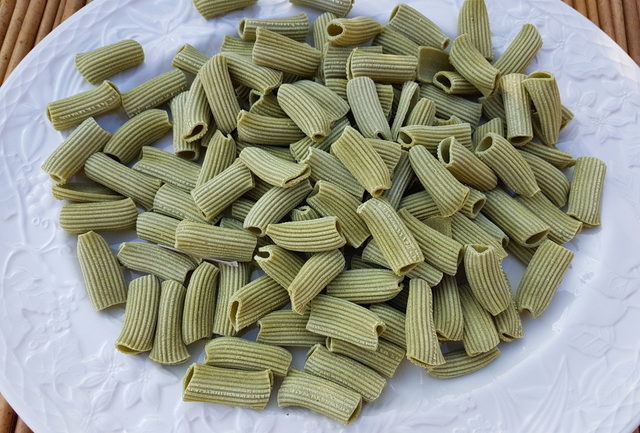 Cooking pasta with seasonal ingredients.
When cooking for my blog, I also like to use seasonal and fresh ingredients, when possible. Right now it's pumpkin season so pumpkin recipes abound on the internet. I made a wonderful baked pumpkin and pasta last week, which many visitors to The Pasta Project have liked, shared and commented on.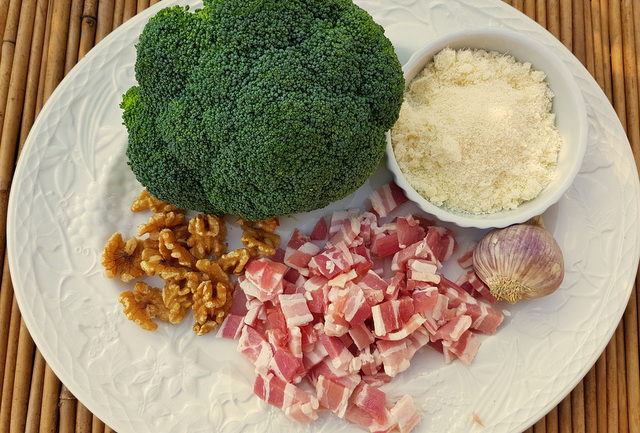 Another favourite vegetable appearing in the grocery shops now is broccoli. Believe it or not, Italians love green vegetables with pasta and there are many regional pasta dishes which are made with winter vegetables such as broccoli rabe, chard, Brussel sprouts, cabbage, Romanesco broccoli, leeks etc.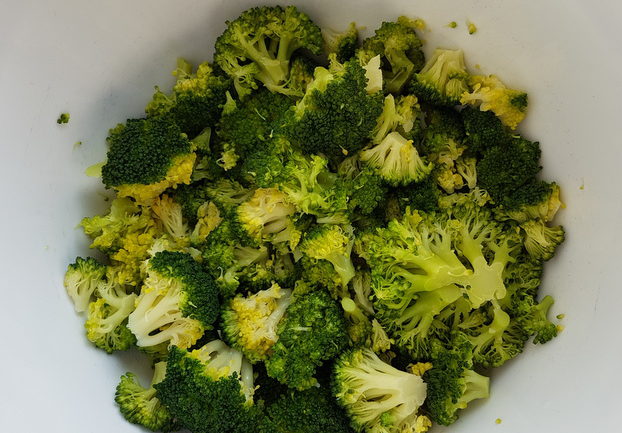 Pasta with broccoli around Italy!
Broccoli is popular as a pasta recipe ingredient in both Northern and Southern Italy. In the South, pasta with broccoli is traditionally cooked with garlic, anchovies, pine nuts and raisins or sometimes with peperoncino or sun dried tomatoes.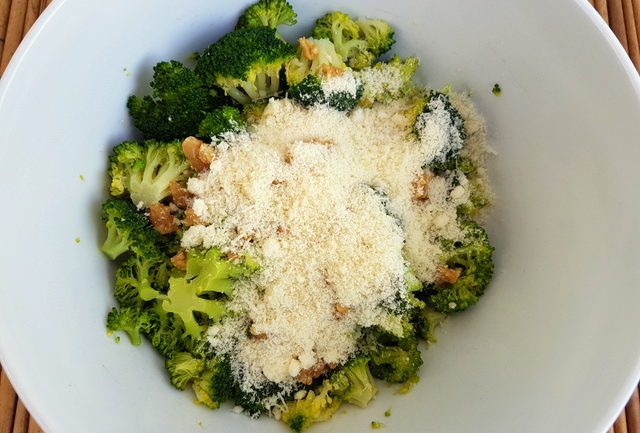 In the North, pasta with broccoli dishes often include meat such as pancetta (as in this recipe) speck or sausage or nuts such as walnuts (also in this recipe). In coastal areas, it's common to find pasta with broccoli and seafood such as cuttlefish, calamari or shellfish.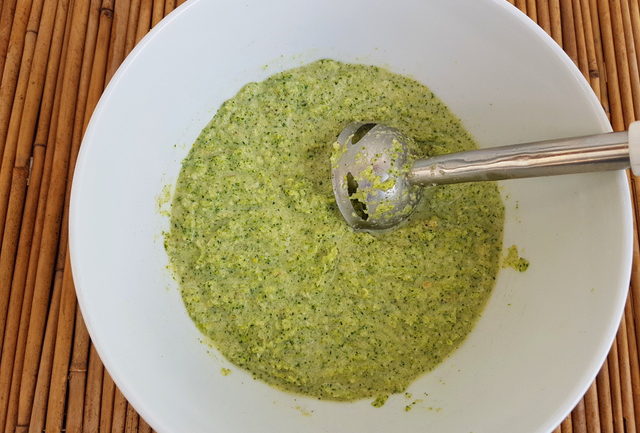 The other interesting aspect to most pasta with broccoli recipes is that usually the pasta is cooked in the same water as the broccoli was. So you drain the broccoli (which usually has to be precooked to al dente in boiling water) and keep the water to cook the pasta in. This not only gives flavour to the pasta, but at the end, the cooking water is excellent for adding some tasty liquid to your sauce!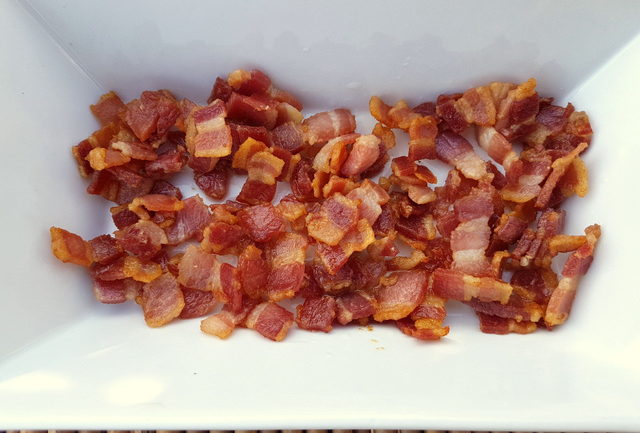 In some pasta with broccoli recipes, the broccoli is left in small florets or chopped. In others, the broccoli is creamed or made into a pesto. In this recipe, the precooked broccoli is creamed together with walnuts , garlic, olive oil, grated parmesan and some of the broccoli cooking water. The result……delicious! I especially liked the slight pistachio flavour of the pasta I used, but of course you can use other types of pasta, perhaps even spinach pasta would go well or normal pasta such as fusilli, plain rigatoni or penne.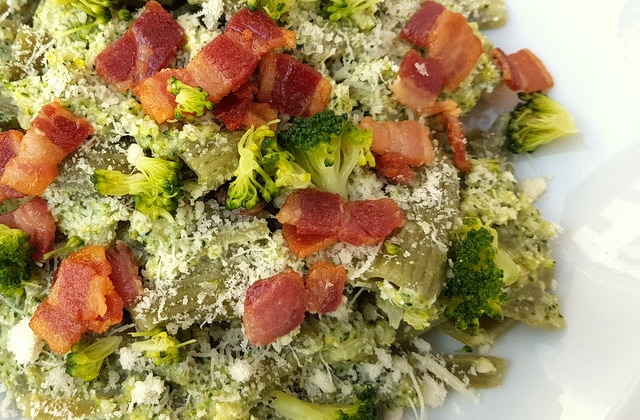 As you can see broccoli and pasta is a popular culinary partnership here in Italy and if you haven't tried it before I would really recommend you do. It's not only delicious but also a good way to get kiddies to eat their greens, especially if, with this recipe, you add lots of crunchy pancetta and grated cheese!
Buon Appetito!
(see the recipe on page 2)