Since the 16th century, the women of the village of Morgongiori in Sardinia have gathered together in the days prior to All Saints Day to make lorighittas pasta. This beautiful, braided pasta is unique to Sardinia and representative of antique food traditions that are rare in modern life!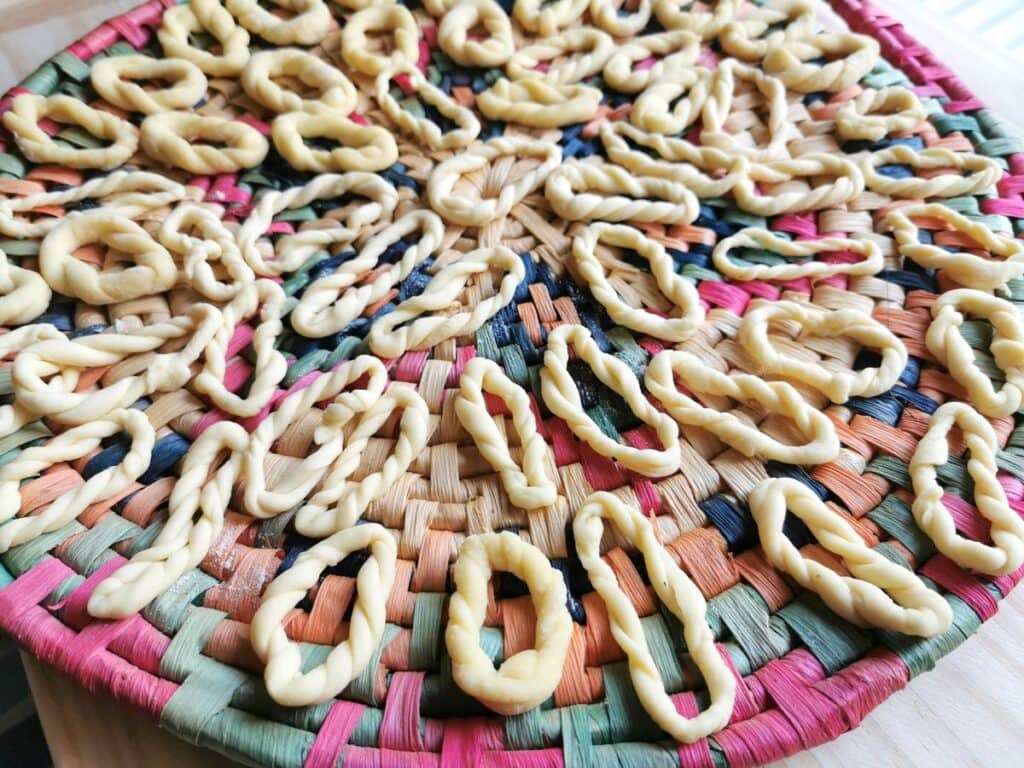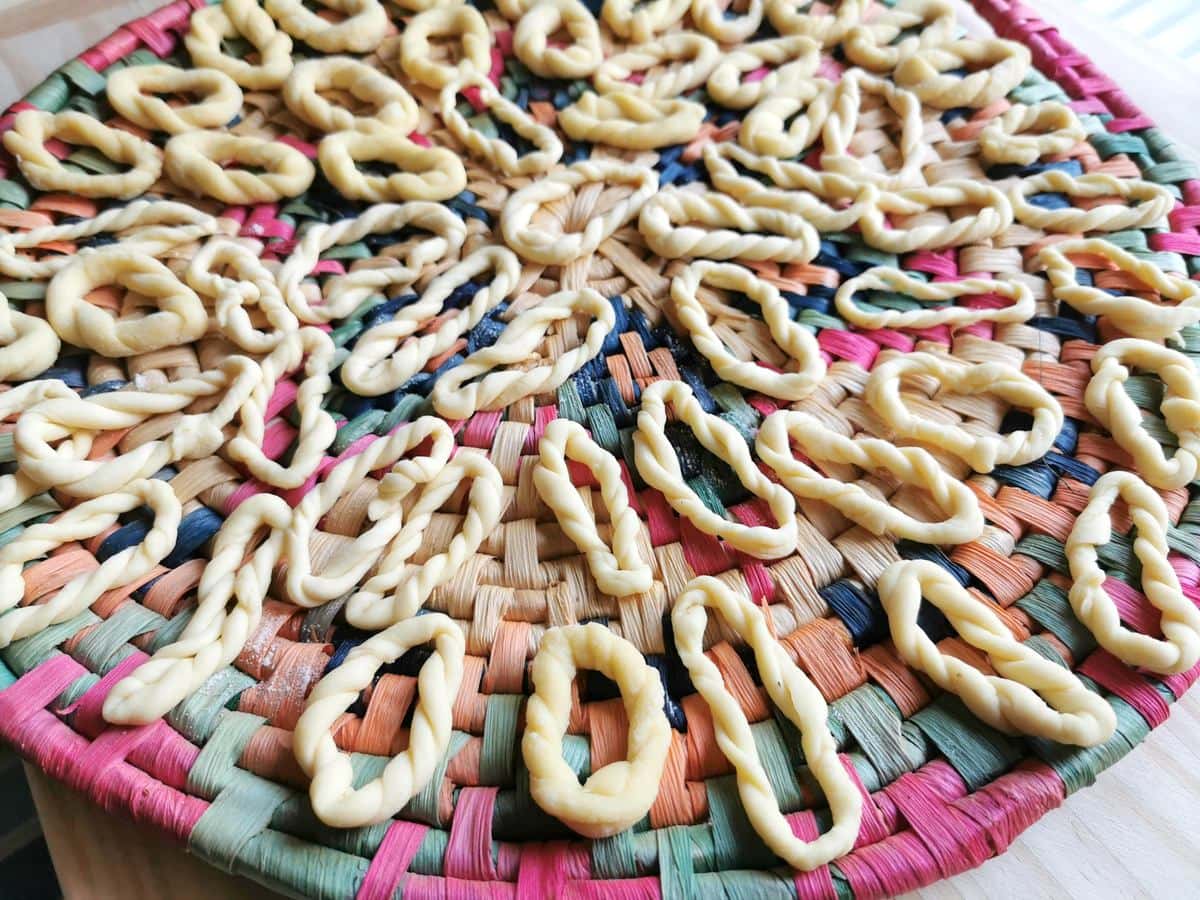 On the slopes of Mount Arci, in western Sardinia, there's a village of 800 inhabitants called Morgongiori. This village is well known regionally for its handcrafted carpets and tapestries. But, its women also have a skill that has been handed down from generation to generation for hundreds of years namely, the recipe and the preparation technique of lorighittas. This special Sardinian pasta is made by hand and considered a real pearl of traditional Sardinian gastronomy.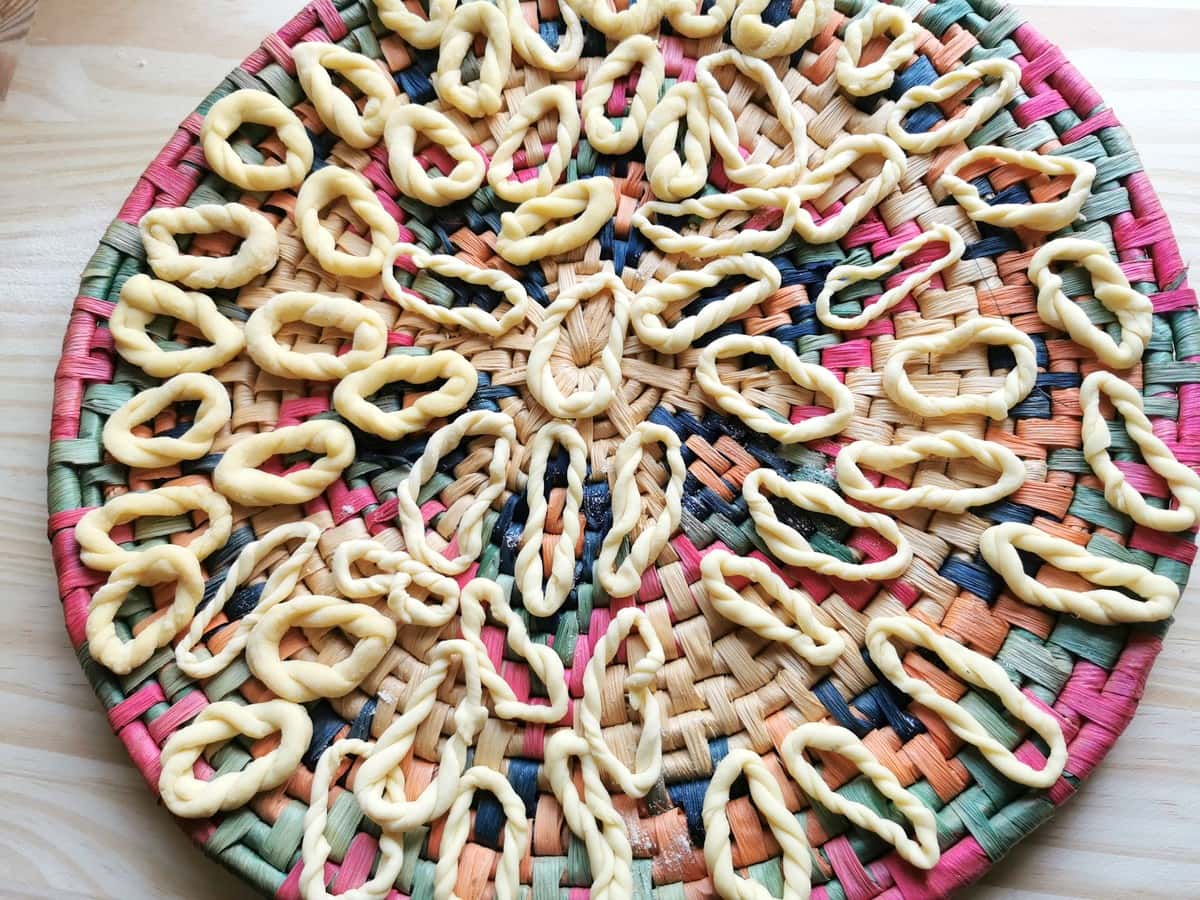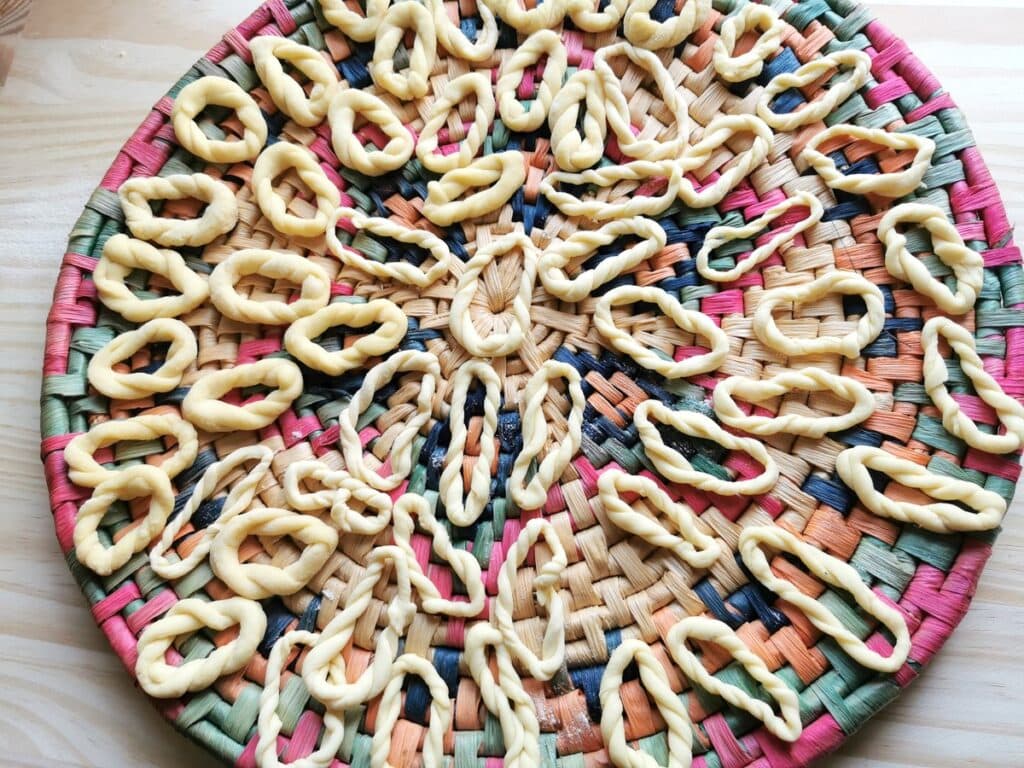 A little Sardinian lorighittas history
The first written reference to Sardinian lorighittas dates back to the sixteenth century. This was a report on regional economic activity drawn up for the King of Spain. At the time, Spain controlled much of Southern Italy, including Sardinia, Naples and Sicily. The document mentioned a particular braided and ring-shaped Sardinian pasta, obviously lorighittas.
The tradition of making lorighittas has long been linked to All Saints Day, on November 1st. In the days prior to November 1st, it was customary for the village women to gather in their kitchens and spend time together, kneading semolina flour and water and braiding the dough.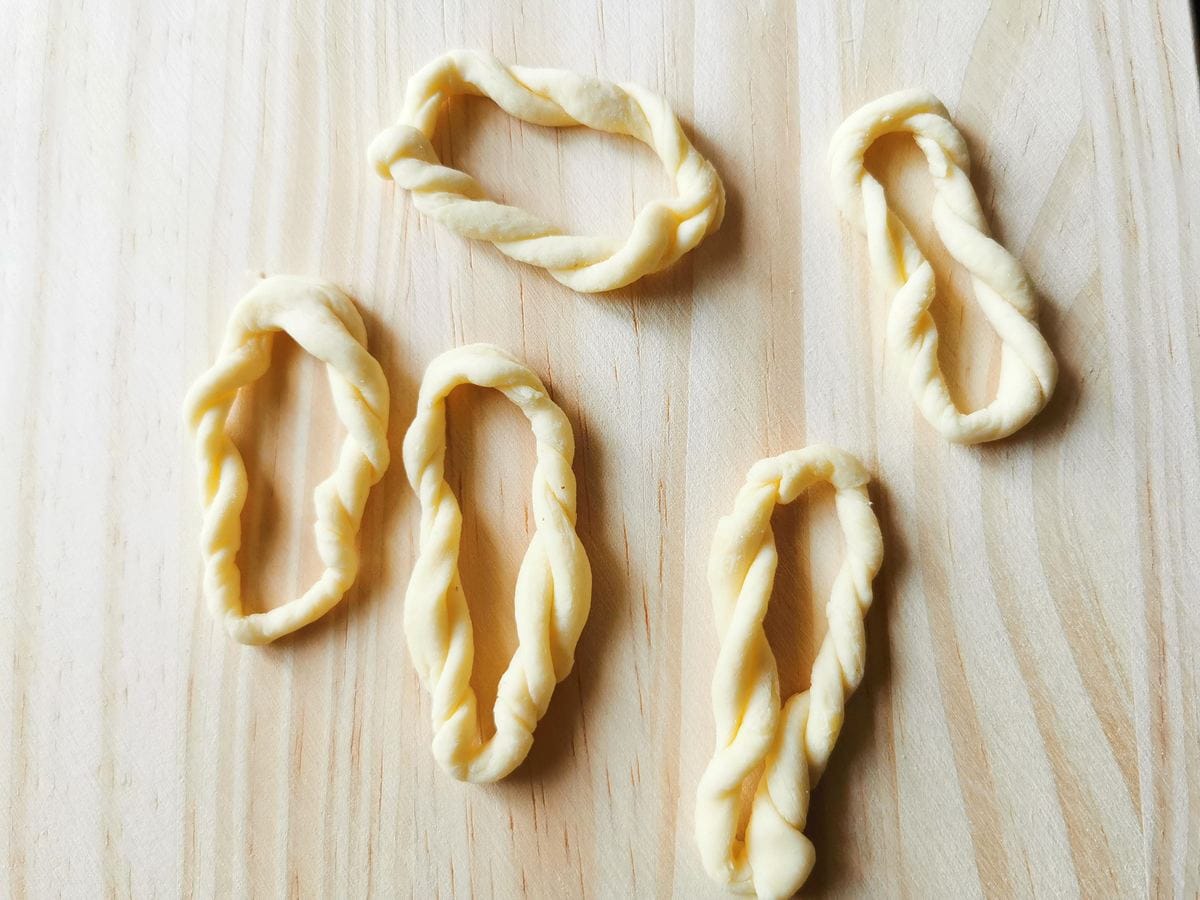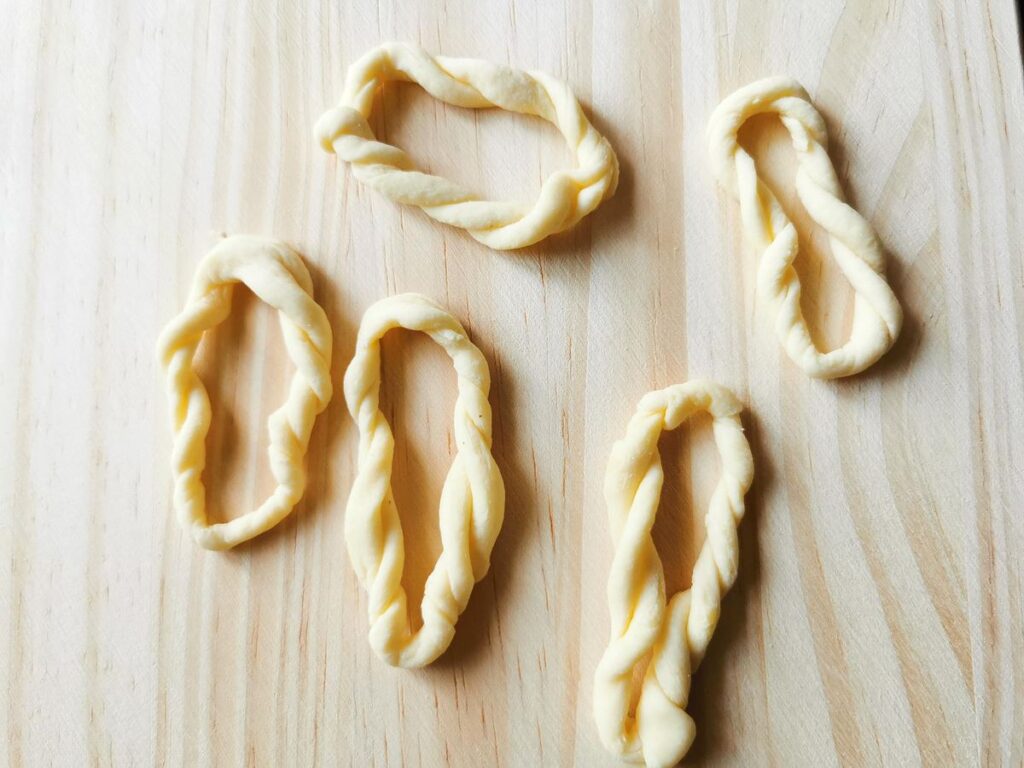 Sardinian lorighittas are made by wrapping two thin threads of pasta dough around two or three fingers and then intertwining them to form a ring, 'sa loriga' in Sardinian. The women then placed the ready pasta rings on traditional flat wicker baskets in an ornamental order reminiscent of lace doilies and left it to dry.
What does the word 'lorighittas' mean?
There are many theories and popular stories about the origin of the name, lorighittas. For example, a popular belief is that it comes from the Sardinian word 'lorigas' meaning iron rings. In fact, the shape is similar to the iron rings that were once attached to the walls of local houses. These they used to tie horses and oxen to when men returned from the fields.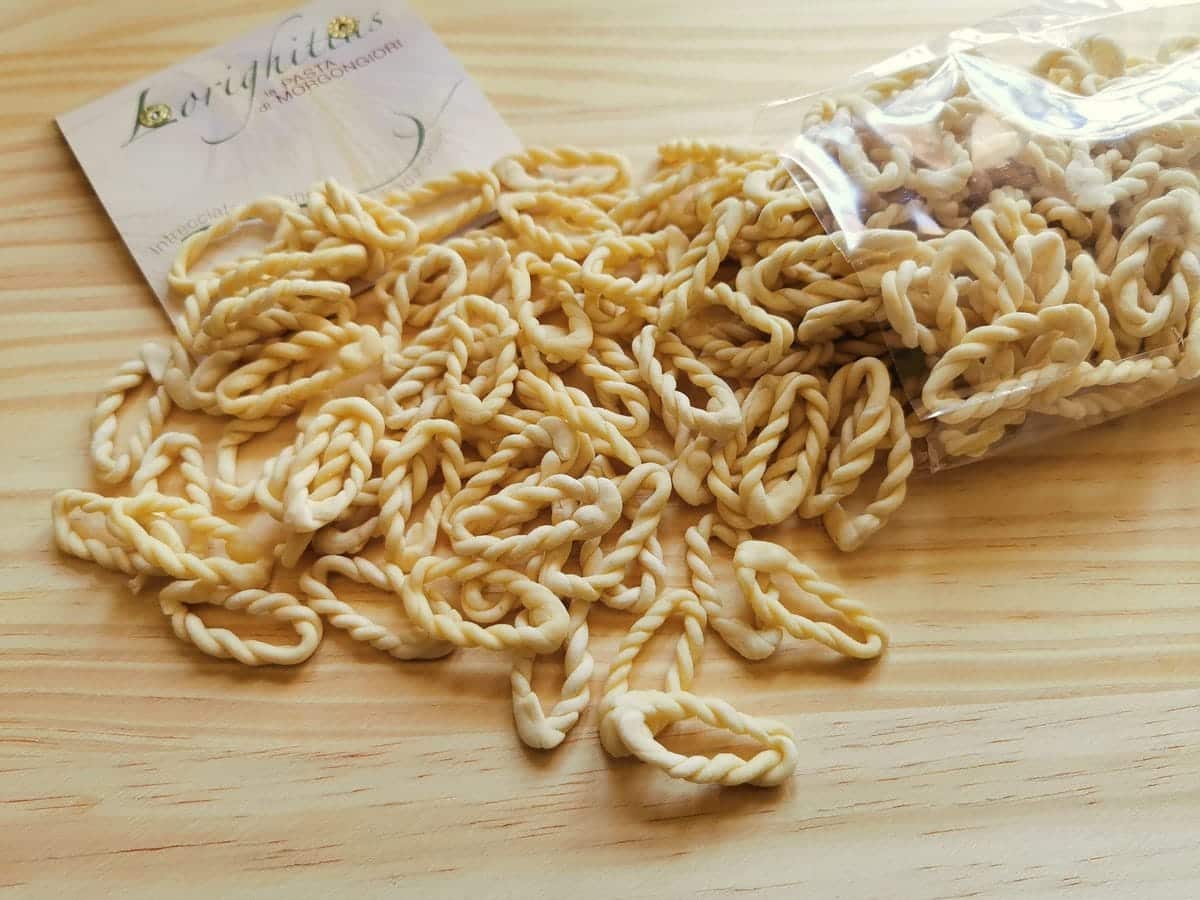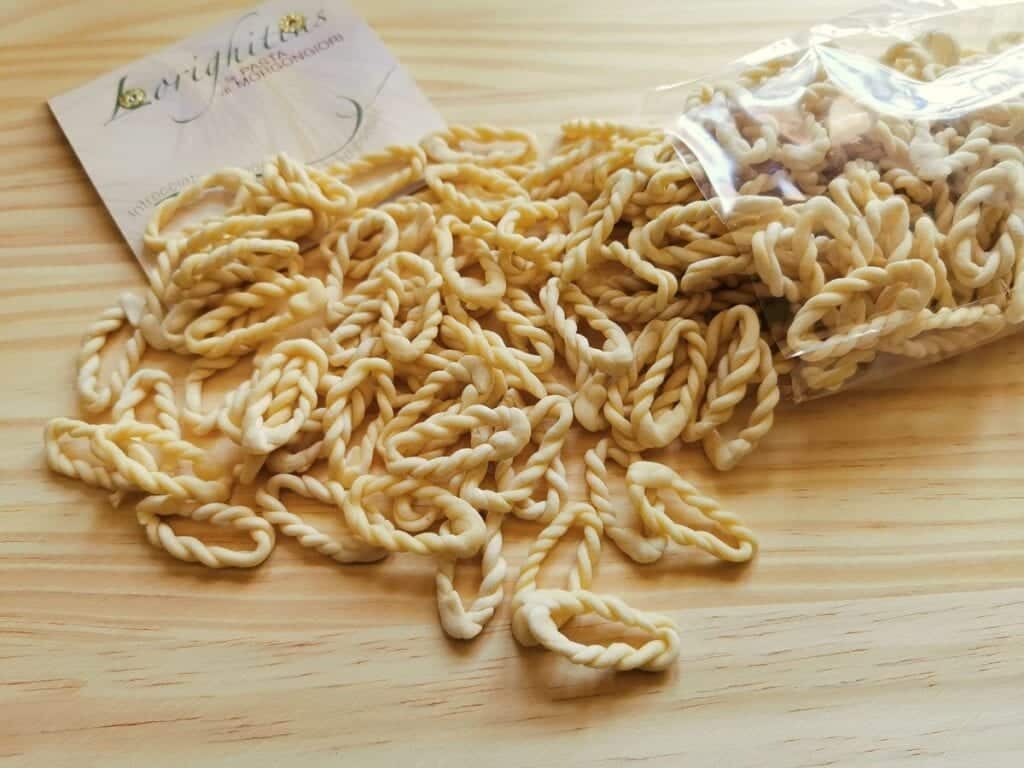 However, lorighittas also loosely translates from the Sardinian word for ears. Locals say that young unmarried women made this braided pasta and then hung the dried rings on their ears like earrings. Another similar local belief is that lorighittas were 'symbolic' wedding rings. Apparently, it was customary for young single women to make them whilst waiting for a real wedding ring!
Lorighittas pasta in Sardinia today.
Sadly, the tradition of women making hand braided lorighittas is dying out. In fact, this pasta is listed as endangered by the Slow Food's Ark of Taste. Yes, there is such a thing as endangered food traditions! Nowadays, there are just a handful of women who continue to make lorighittas in Morgongiori.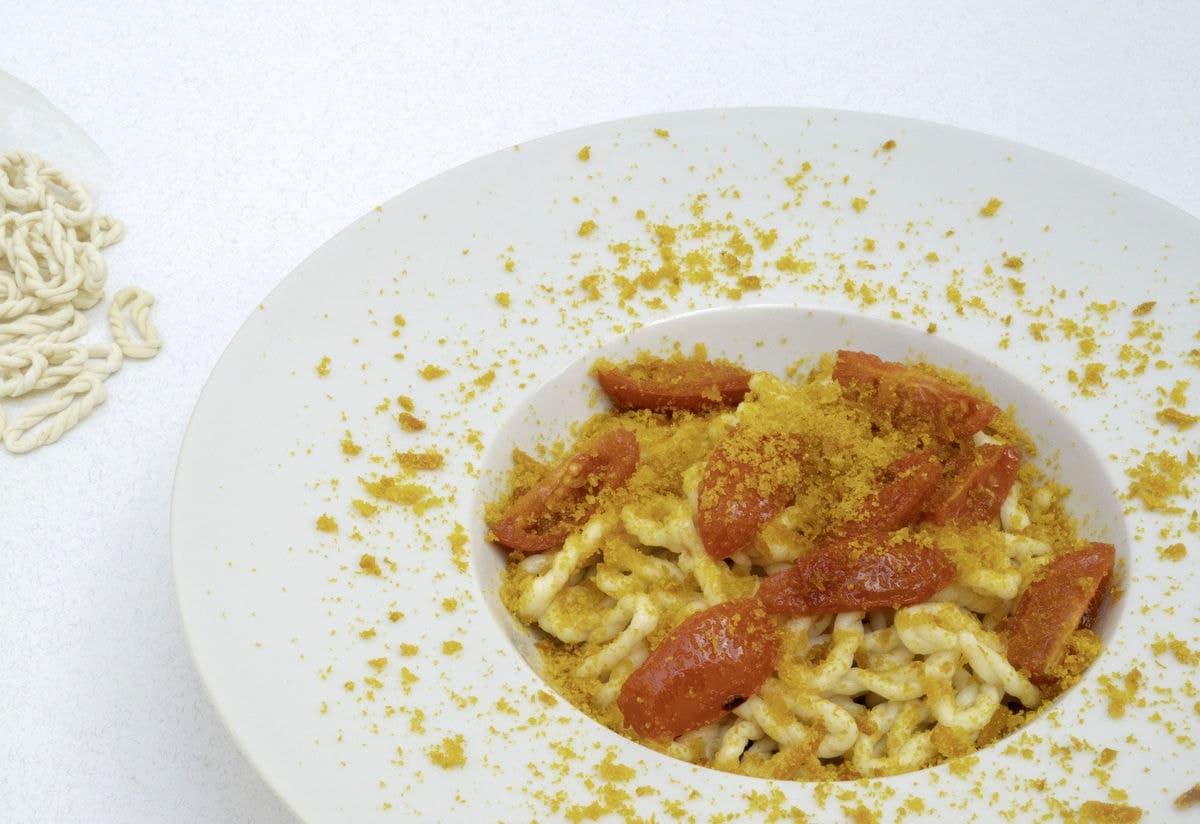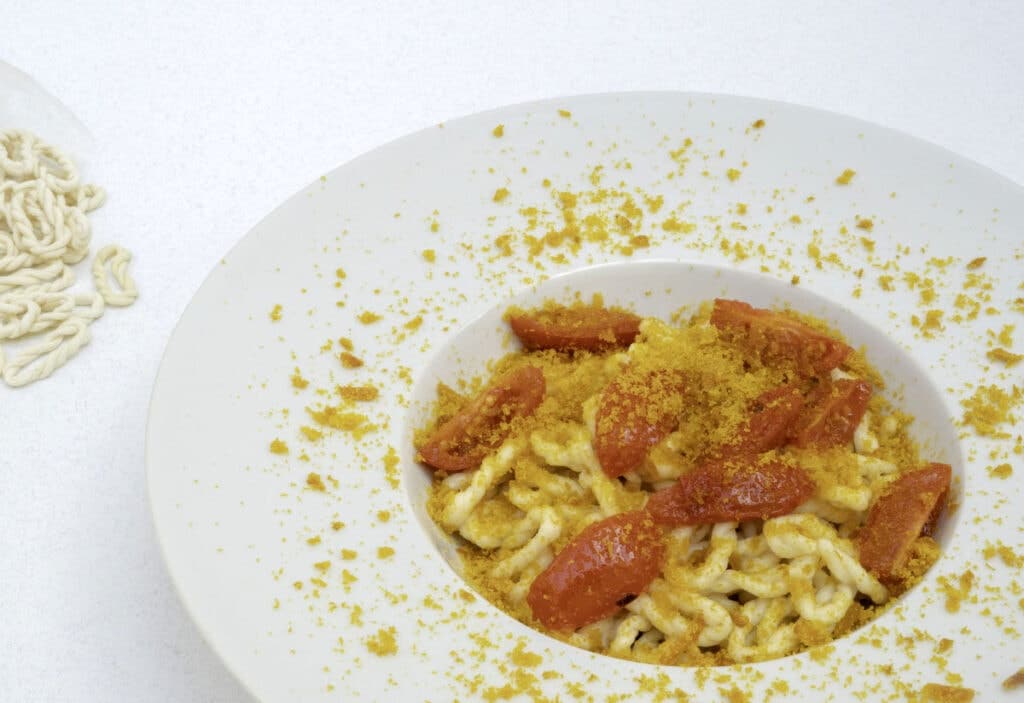 However, in an effort to grow interest in and awareness about Sardinian lorighittas in 1994, the Morgongiori town council decided to host a festival dedicated to this special pasta. Since then, there's been a lorighittas festival (la sagra di lorighittas) every year on the first Sunday in August to showcase this culinary legacy.
In addition, you can also find it on the menu in some Sardinian restaurants. Plus, there are a few companies that sell it dried. In fact, I recently ordered some through a website called Sardinia ecommerce. It was quite expensive as even dried lorighittas pasta is made by hand! But, it's very beautiful!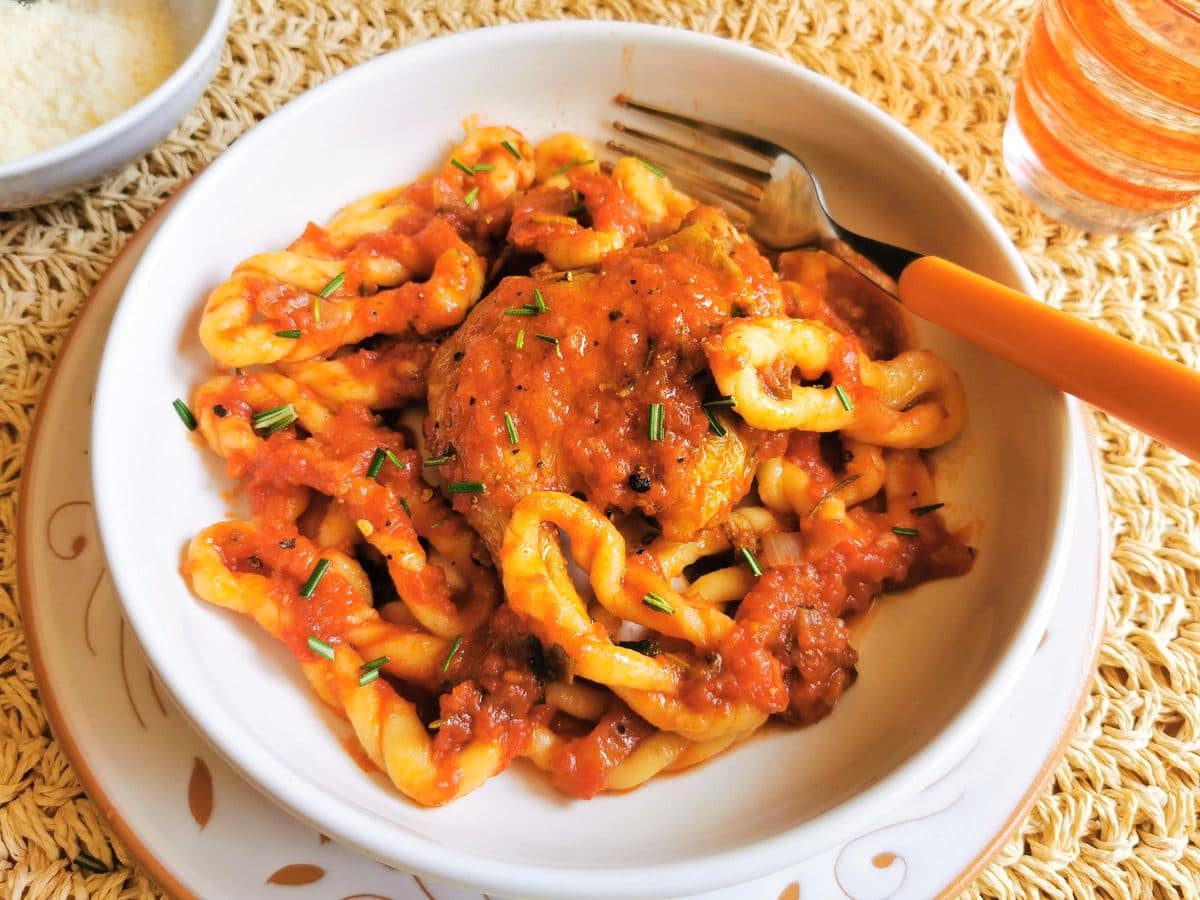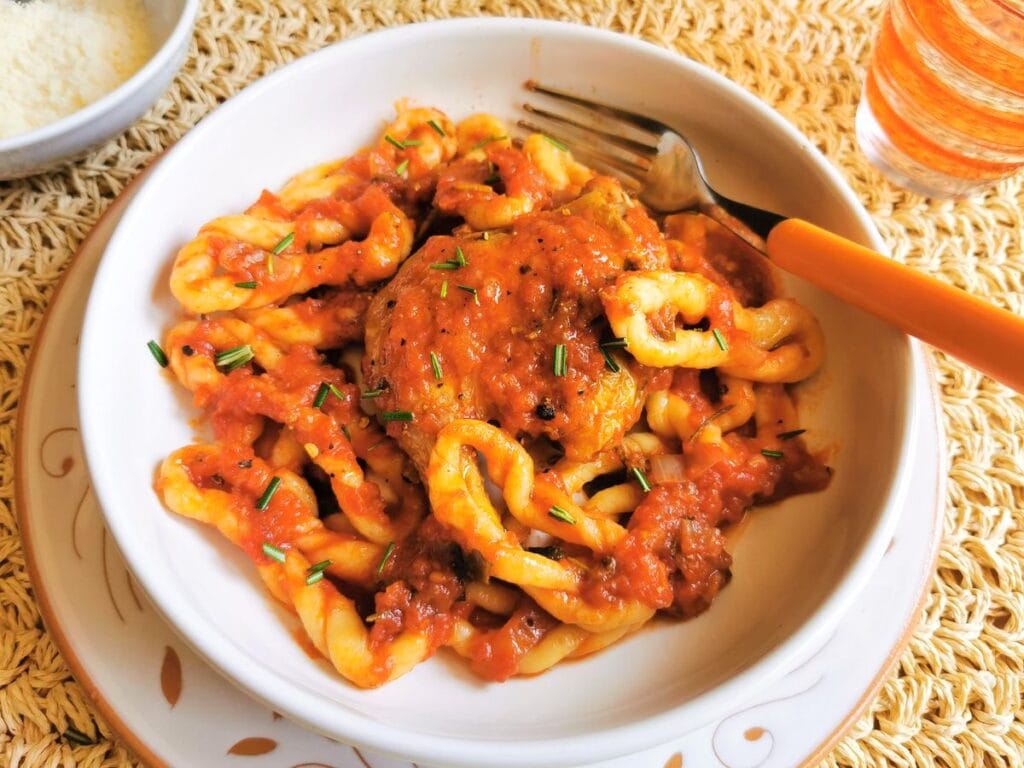 Recipes for Sardinian lorighittas.
Traditionally, Sardinians eat this stunning braided pasta with a free-range chicken ragu. In fact, this is the first recipe we made with our homemade lorighittas (see link below). Other traditional sauces are pork or wild boar ragu or just a simple tomato sauce. However, this pasta is really good with seafood too!
Making homemade lorighittas.
My hubby and I spent a recent Sunday afternoon trying our hand at making Sardinian lorighittas. After some trial and error, we managed to get the hang of it. Well, let's say my hubby did better than me. But, it was definitely easier than I had envisaged and quite a lot of fun!
The dough is a simple semolina and water dough which you need to knead for a bit. Then you have to take small pieces and roll them with your hands into long thinish threads or ropes. Finally, you wrap each thread twice around 2 or 3 fingers, seal the 2 ends together and then braid/ intertwine the threads. If you'd like to give this pasta a go too, check out my recipe post for lorighittas with free range chicken ragu. There are more detailed instructions there.
Want to know more about my life in Italy? Why not subscribe to my newsletter? New subscribers get a free series of recipe e-books too!
Other unique Italian pasta types
If you are interested in learning how to make homemade pasta and different types of gnocchi, check out my shop page for some great video online courses from my friends in Rome! Nothing beats learning to make pasta from Italians! Plus while you're there why not order a copy of my autumn/winter pasta recipes cookbook!?