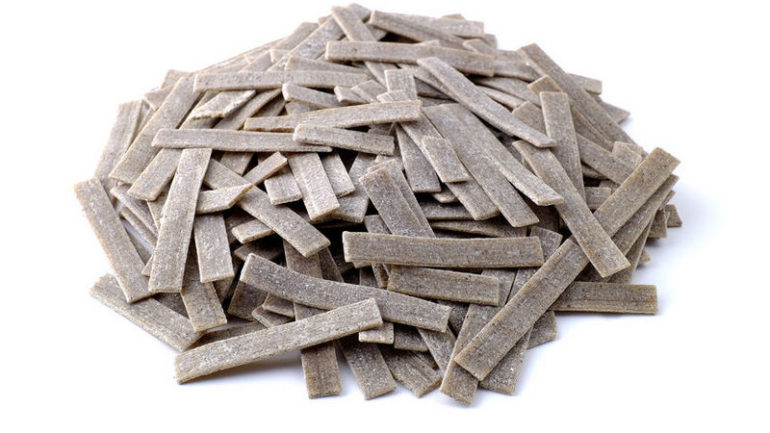 A very healthy pasta!
You have probably never heard of Pizzoccheri but they are definitely worth knowing about, especially if you like vegetarian pasta dishes and are very conscious of the health benefits of the food you eat.
Pizzoccheri are a traditional pasta from the Valtellina, a very beautiful and unusually fertile valley in the Italian Alps which runs from the Ortles mountains to Lake Como. This pasta is said to originally come from the historic town of Teglio which is situated half way along the valley and dates back to Roman times! Pizzoccheri are the symbolic dish of traditional Valtellinese cuisine as they are made from buckwheat an important crop in the valley, which is also famous for its wine, cheese and bresaola.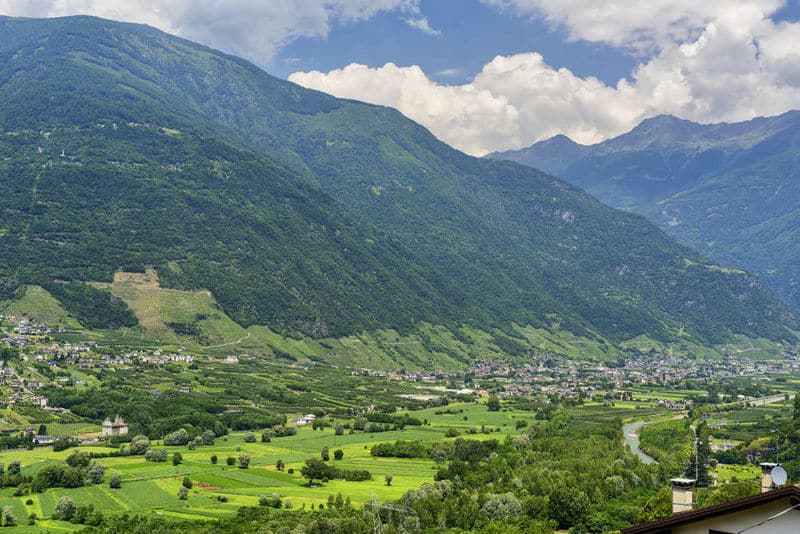 Although at one time only handmade in the Valtellina, these days, pizzoccheri are sold in the form of dry pasta already ready for cooking. The noodles are usually 2 or 3 mm thick, 0.5 cm wide and only 7 cm long cut from a dough traditionally prepared with two-thirds buckwheat flour, resulting in their grey colour, and a third durum wheat semolina.
The healthiest pizzoccheri are handmade
Pizzoccheri are not only a pasta of Italian mountain tradition but have a depth of flavor rare in other types of pasta and are rich in antioxidants and polyphenols. Sadly, the industrially produced pizzoccheri available on the market may sometimes have only 25% buckwheat wholemeal flour and as much as 75% refined durum wheat semolina,. However, buckwheat is so rich in nutrients that this modest 25% is still enough to give antioxidant properties, colour and flavor to the pizzoccheri. On the other hand, they are apparently quite easy to make in comparison to some other pasta types, so if you prefer the healthiest version you can have a go at making them yourself. All you need is ..
2 cups (200 grams) of fine buckwheat flour
½ cup (50 grams) of plain flour
About ½ cup (125 milliliters) water
Pinch of salt
Then, combine the two flours in a bowl and gradually add the water, mixing until well incorporated. Knead the dough for a few minutes. It should be smooth and compact, but not dry or crumbly and it shouldn't stick to your hands. If it's dry, add a little more water until it becomes smooth. Rest the dough for at least 30 minutes.
Roll the dough out with a rolling pin to a thickness of 2-3 mm. With a sharp knife, cut the dough into long strips about 7-8cm in length then cut these to narrower strips to about 0.5cm wide. And you are ready!
To be honest, I haven't yet tried making this pasta but it's definitely on my pasta to make list!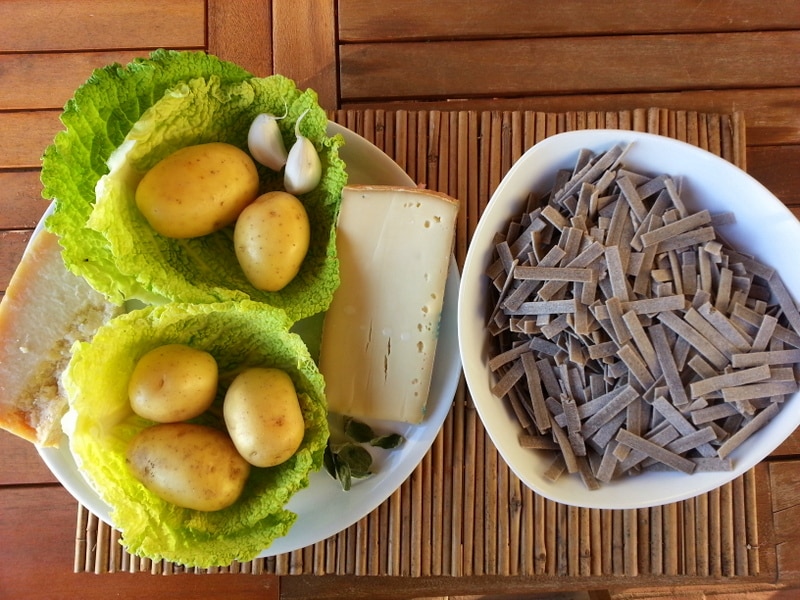 Traditionally pizzoccheri are prepared as a vegetarian dish with greens such as Savoy cabbage or Swiss chard, potatoes, Valtellina cheese, parmesan, sage, butter and garlic. Sometimes the dish is finished off in the oven. They are also sometimes prepared with other ingredients such as different pestos, mushrooms and other veggies and maybe even seafood such as prawns. Alternative recipes for Pizzoccheri are usually light and rarely with meat, except perhaps speck or pancetta.
I'll be including the full recipe for the traditional way to serve pizzoccheri in another post. I hope you get to try it!