Casarecce has long been one of my favourite short pasta types. Until now, I always used dried casarecce. But, I recently bought a hand operated pasta press with different bronze pasta dies. The first shape I decided to make was casarecce. However, at the same time, I wanted to try making this pasta entirely by hand. The result? Perfect homemade casarecce 2 ways!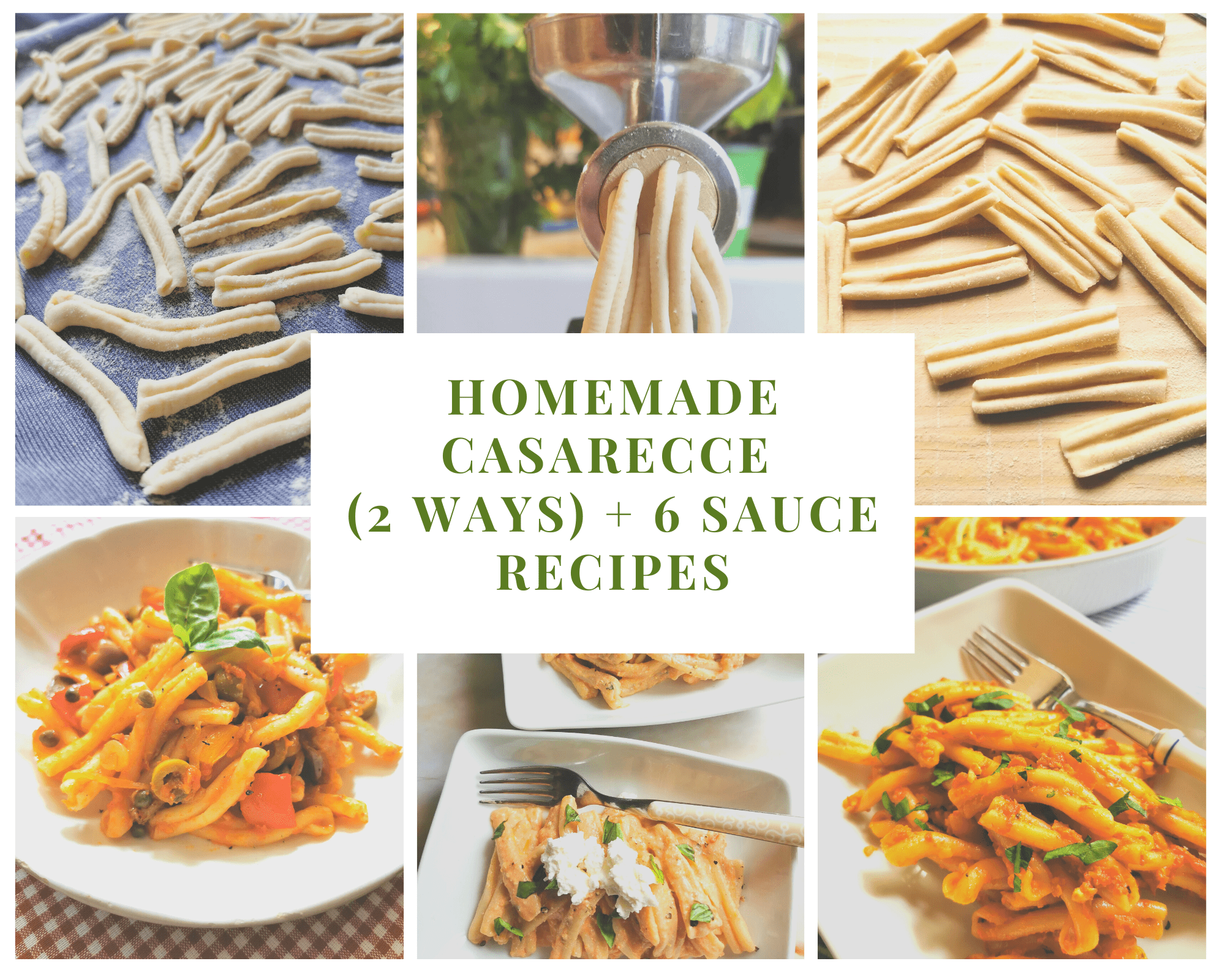 What is casarecce pasta?
Also called 'casareccia' in some parts of Italy, casarecce is a short pasta type with curled edges and a groove down the middle. This pasta looks a bit like little rolled-up scrolls. Casarecce, which means 'homemade'in Italian, is traditionally made by rolling small pieces of dough around a thin wooden pin or metal rod, which Italians call a 'ferro'. In fact, I used a ferro for half of my homemade casarecce.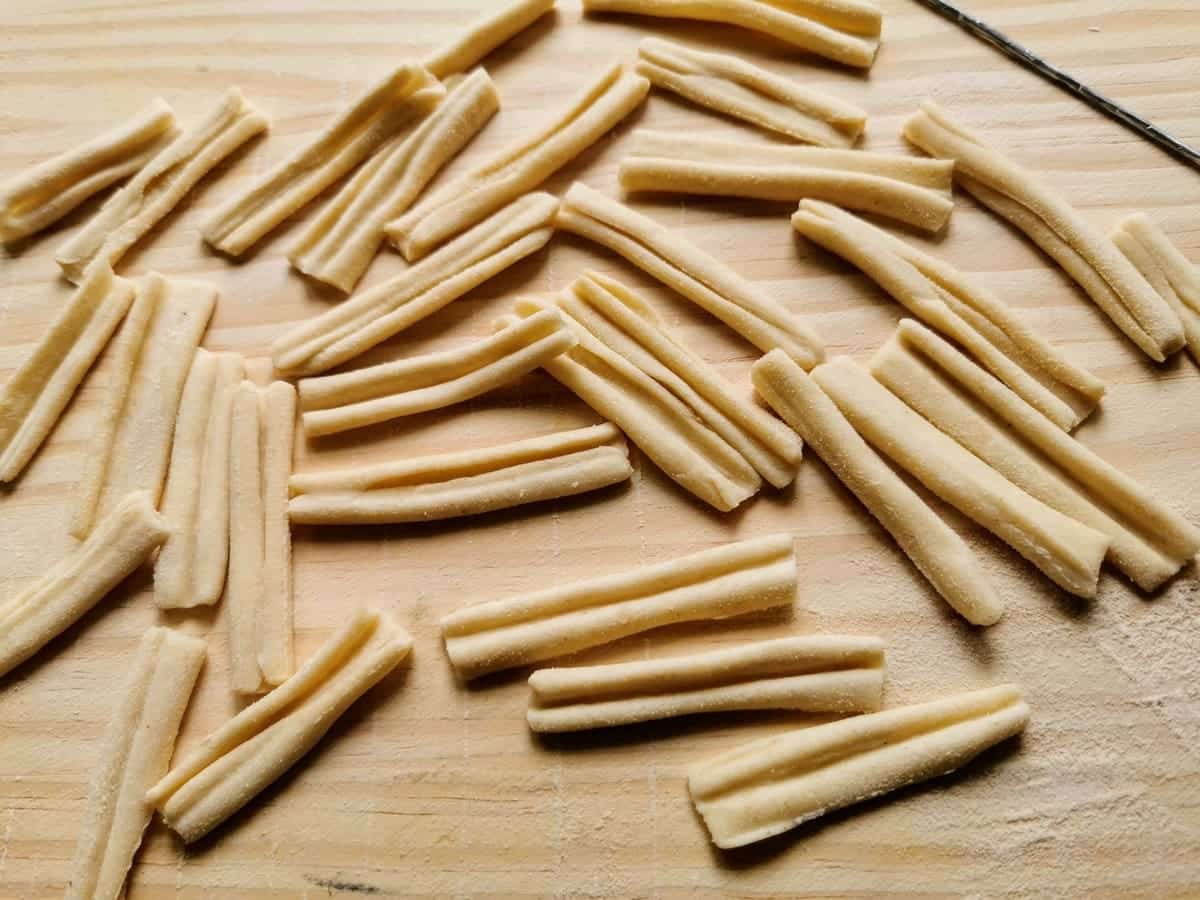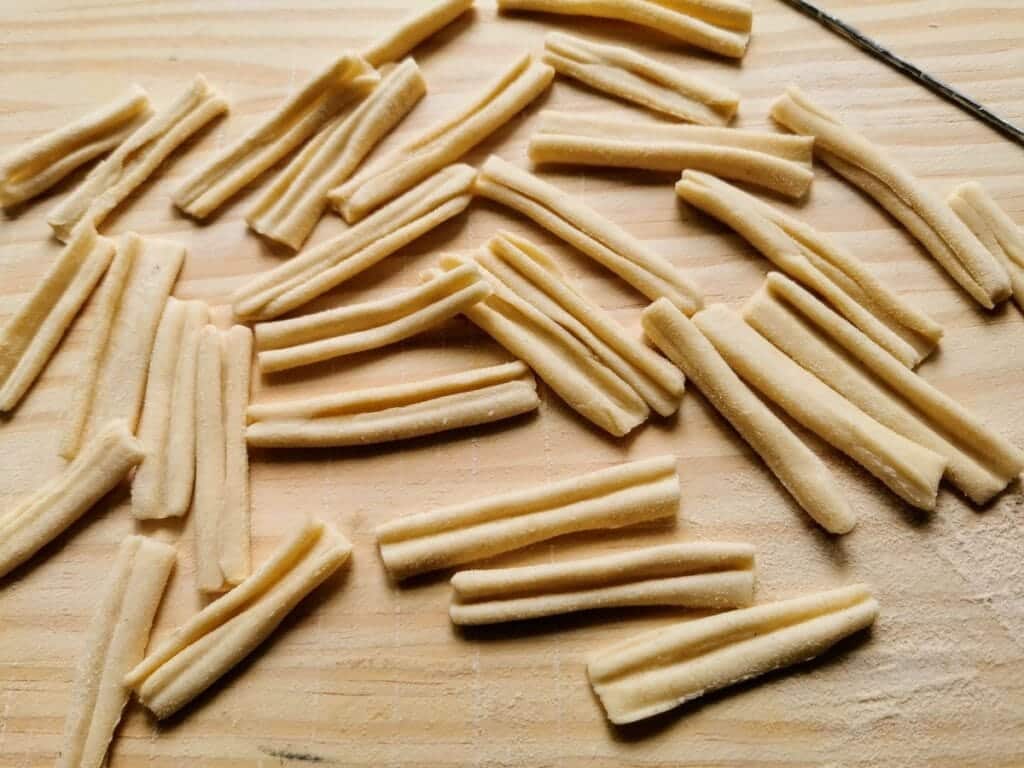 In Italy, they make commercially produced casarecce using either a bronze die, in the case of artisan pasta makers, or a Teflon die for mass production. Italians think pasta produced using a bronze or brass die is considered infinitely superior because the pasta has a rougher surface to which sauces adhere better. I used a manually operated pasta press with a brass die for the other half of my homemade casarecce.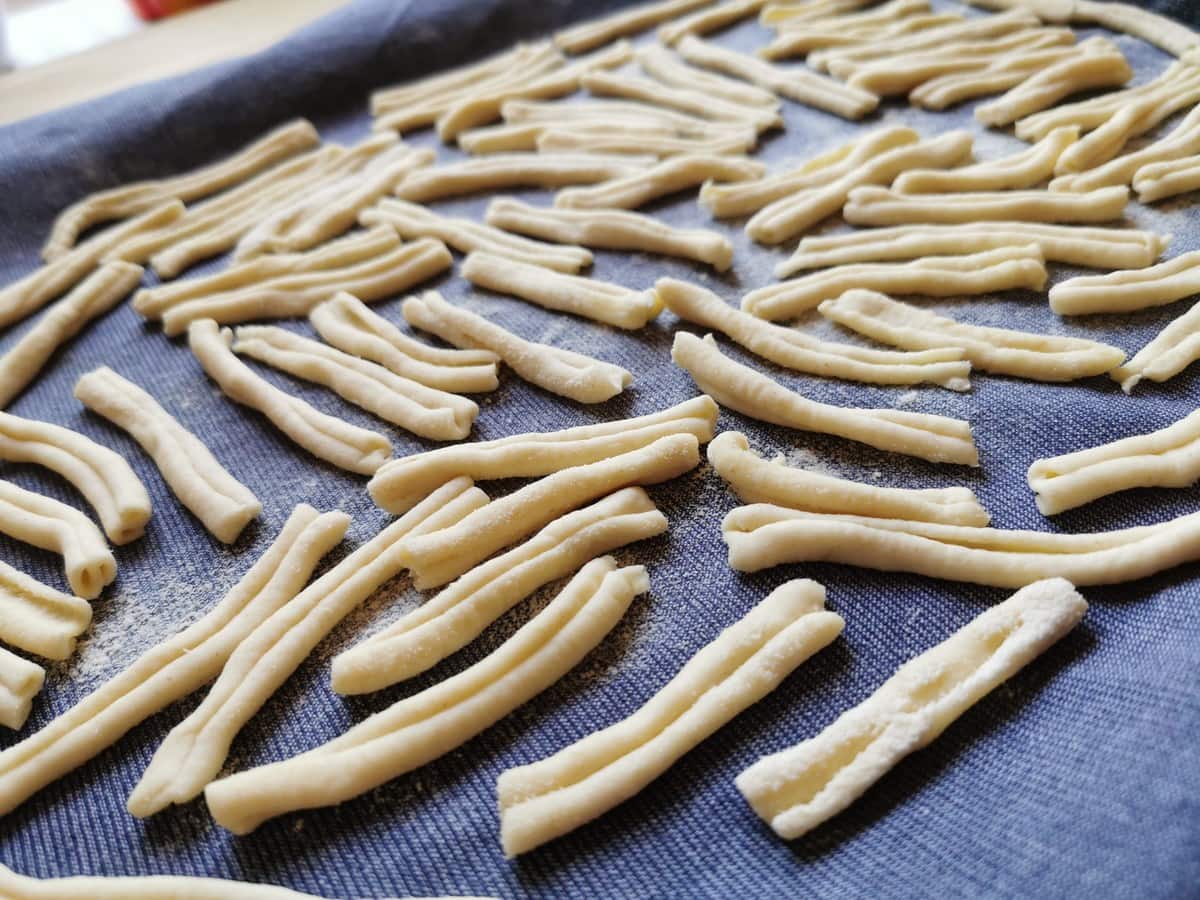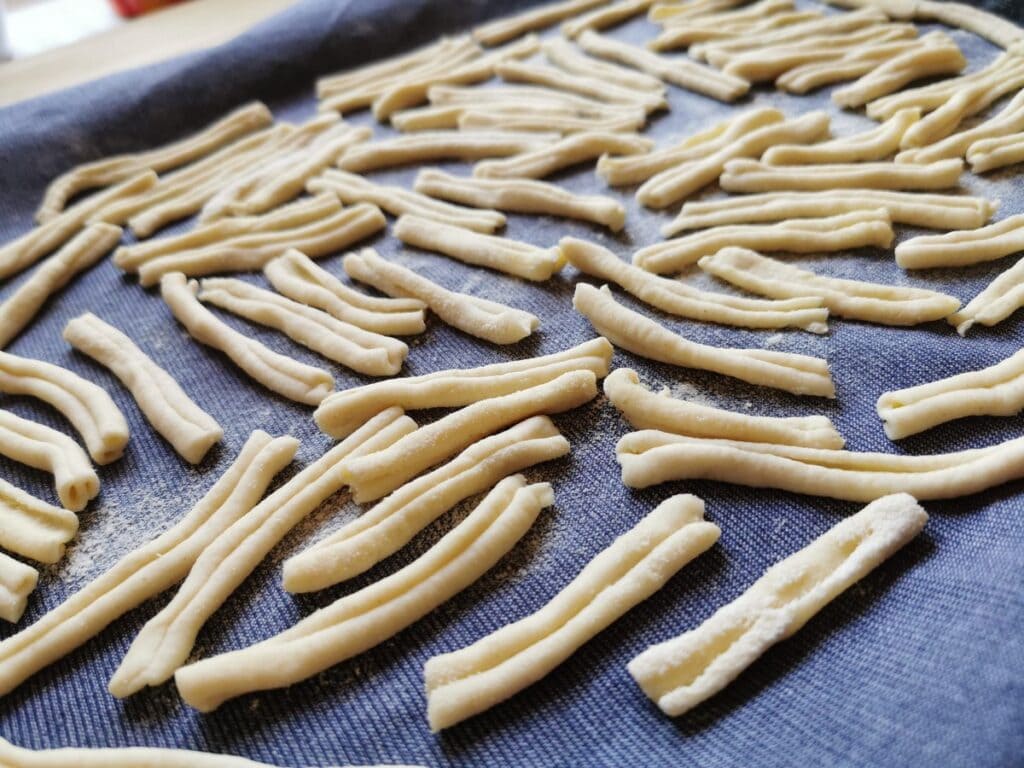 What are the best sauces for casarecce?
Casarecce is originally from Sicily. But, it is also a very popular pasta in other parts of Southern Italy. Therefore, the best sauces to serve with this pasta are those of traditional Southern Italian origin with typically Mediterranean ingredients. Most of the 6 sauce recipes I have listed below are traditional Southern Italian recipes. They are also mostly vegan or vegetarian, summery and easy to make. All perfect to eat with your homemade casarecce!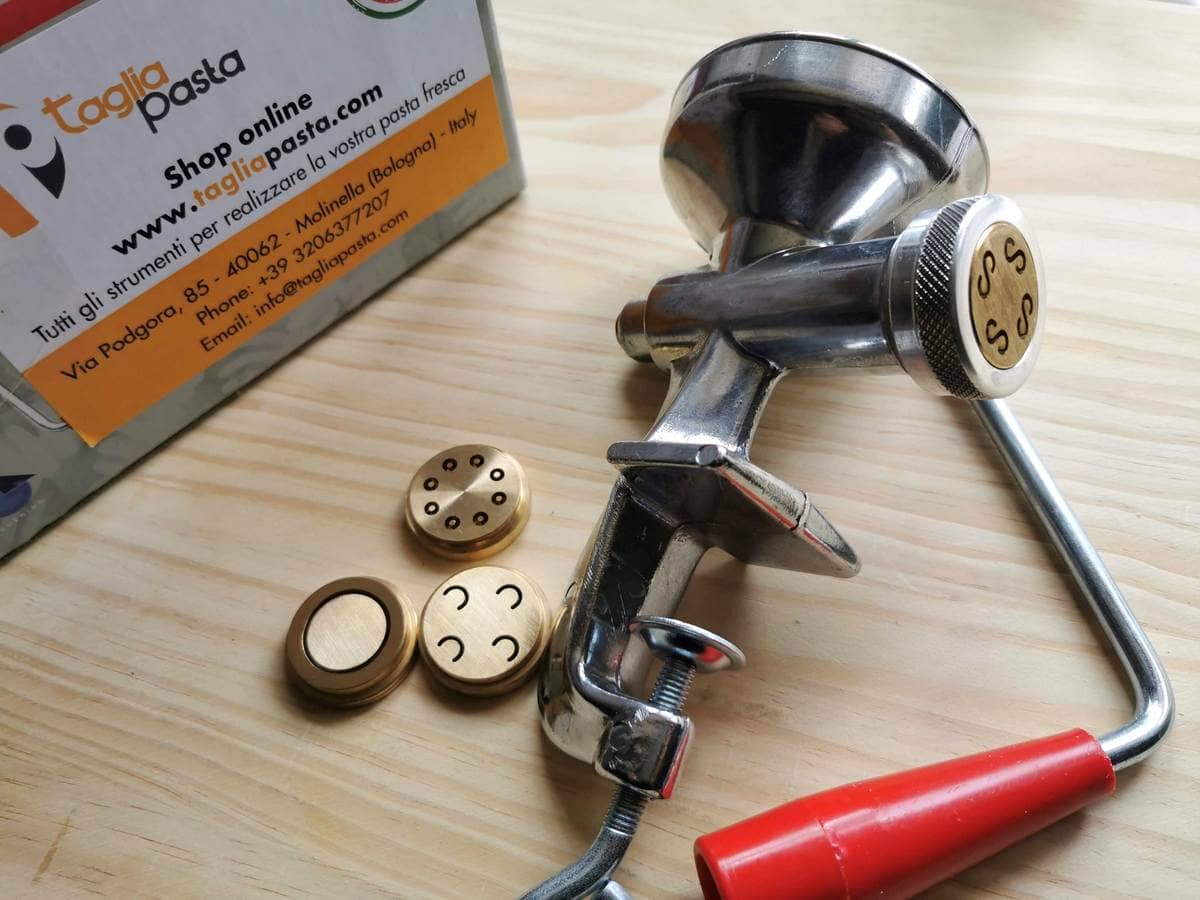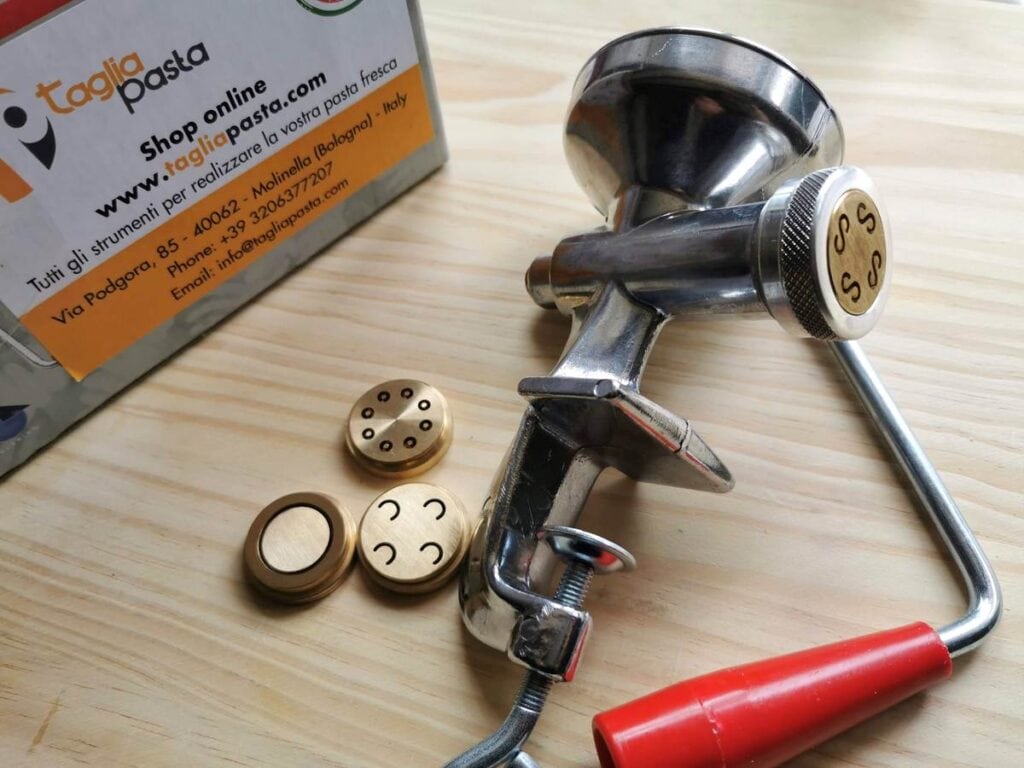 My hand-operated pasta dough press from Tagliapasta.com.
There's an Italian company, called Tagliapasta.com, located in Bologna that sells lots of pasta making accessories, tools and machines. The machines aren't fancy expensive electric appliances, but simpler kitchen gadgets based on traditional pasta making methods. I've been thinking about promoting their products here. But, first I felt I needed to try a few.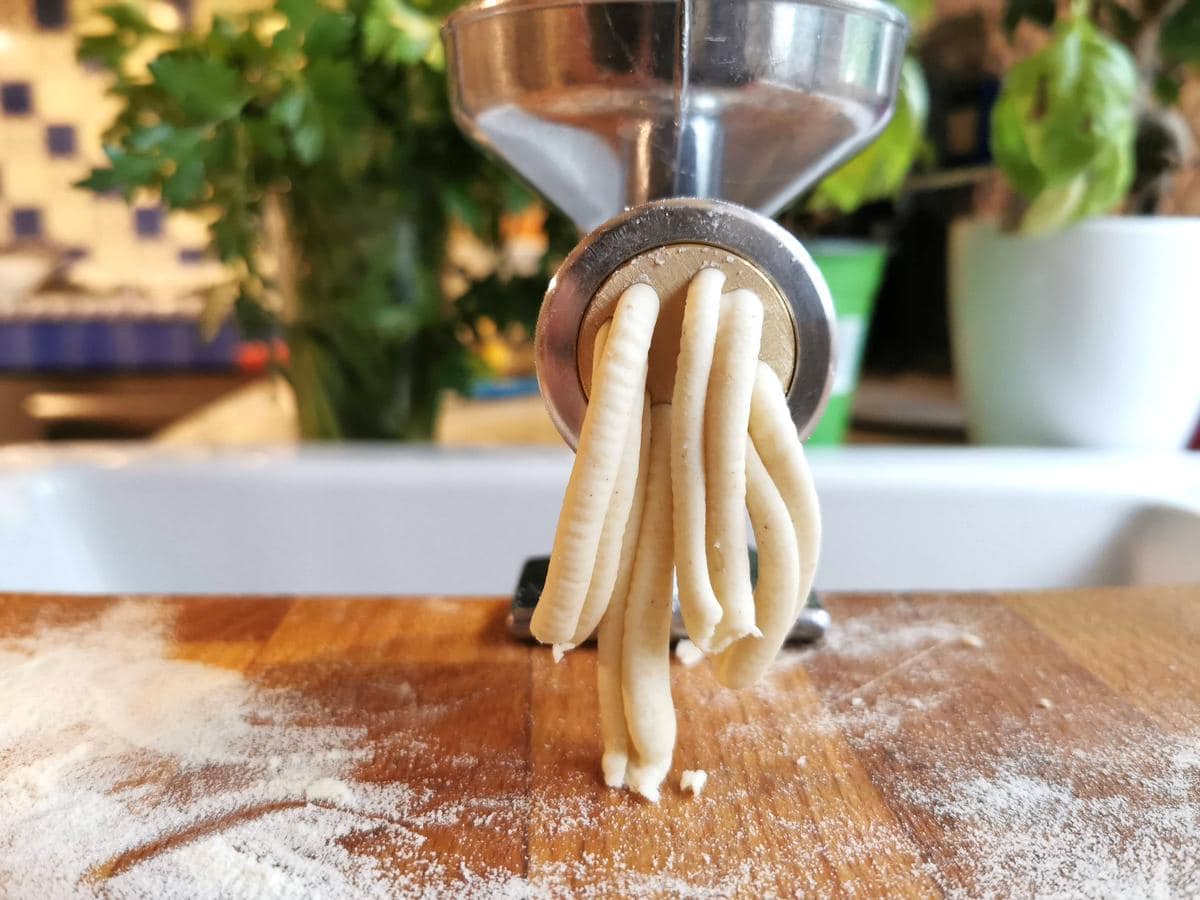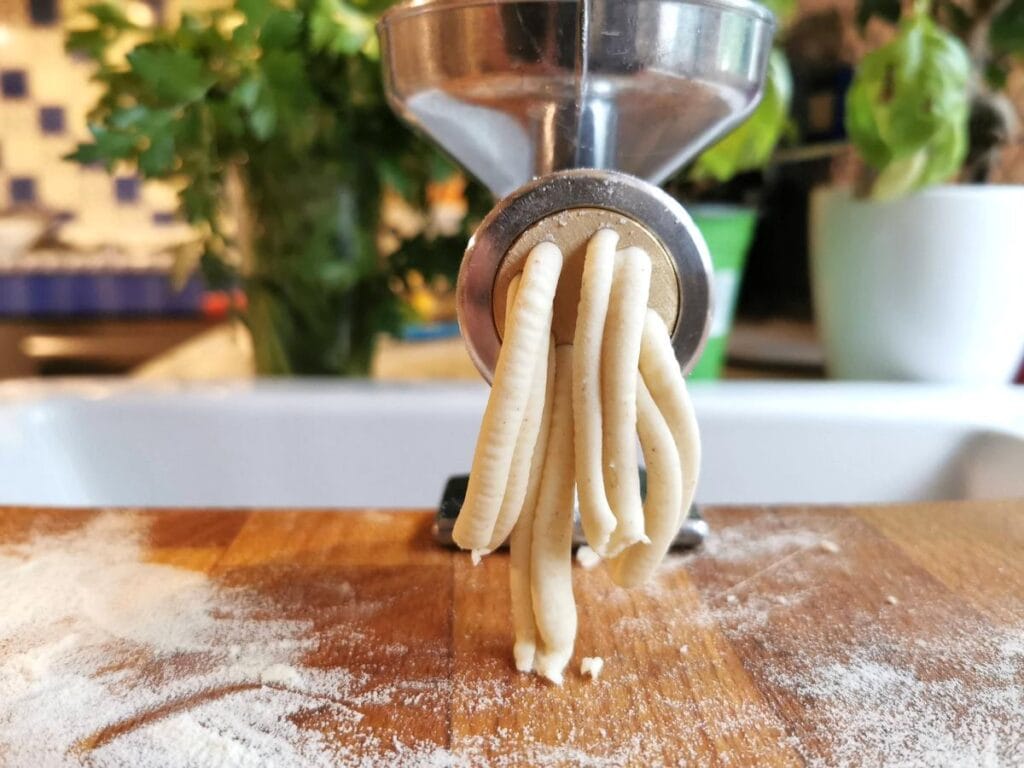 So, I recently ordered one of their manual pasta dough presses with 4 dies to make different types of pasta. Italians call this type of machine a 'torchio'.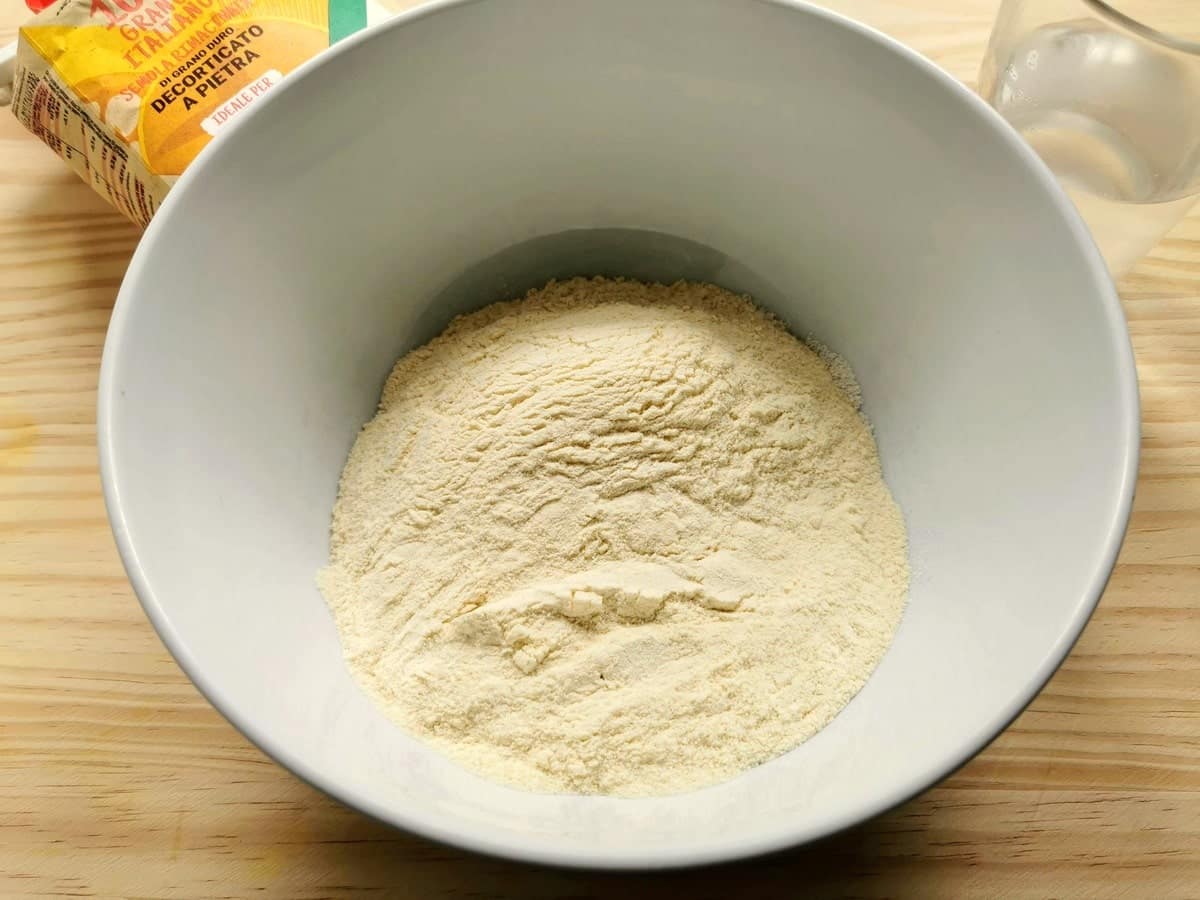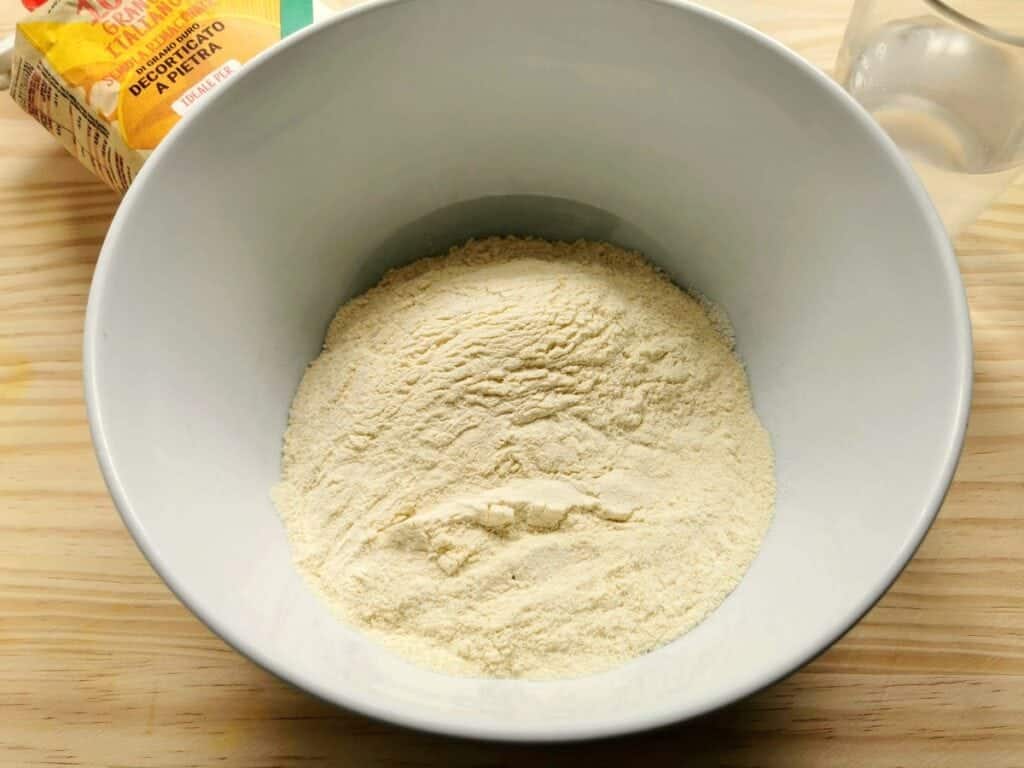 When it arrived, I have to say, I thought it looked a bit small! However, I made fantastic homemade casarecce with it. Now, I'm dying to try the other shapes which are paccheri, bucatini and spaccatelli.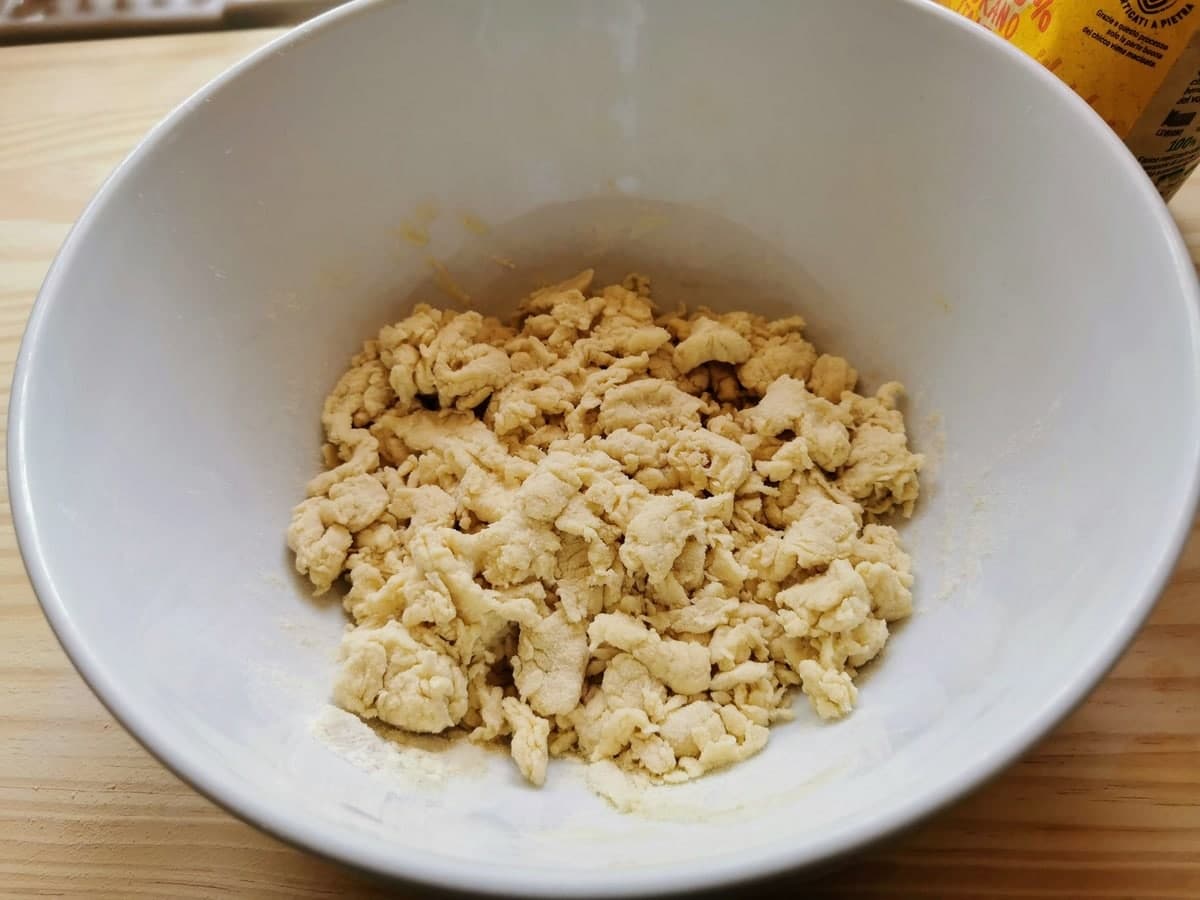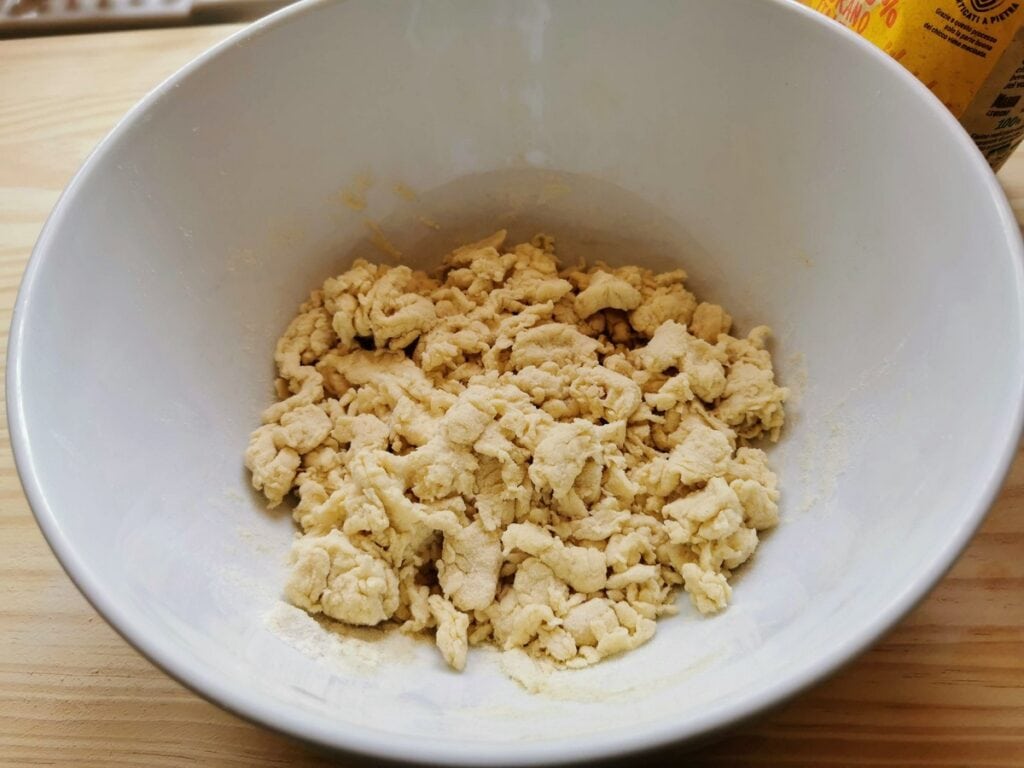 The main difference between using this type of dough press and handmade pasta is that you don't have to knead the dough or let it rest! Hurrah! So, it's a lot quicker than by hand. You just need to mix the flour and water until you have 'granules' of dough to 'feed' the press. Large pieces of dough don't work. (As I discovered).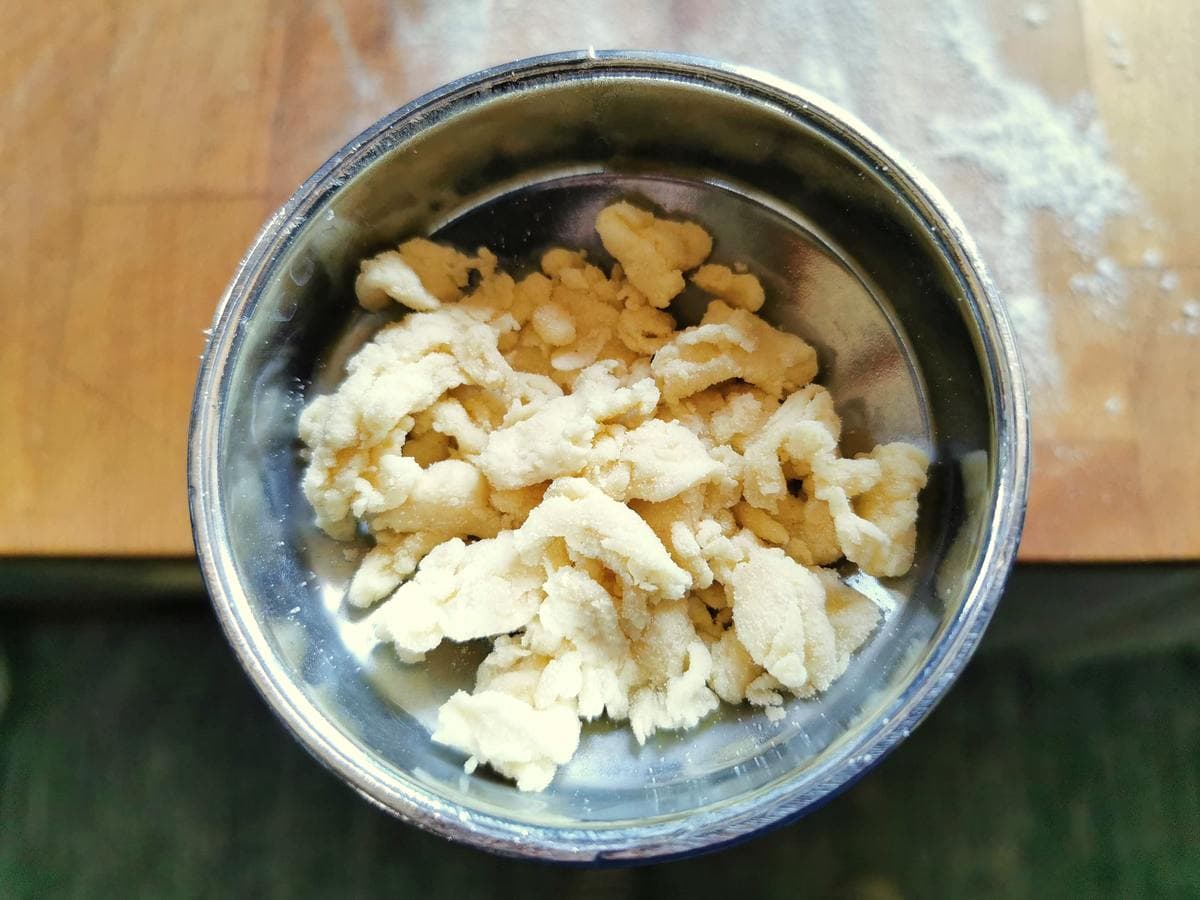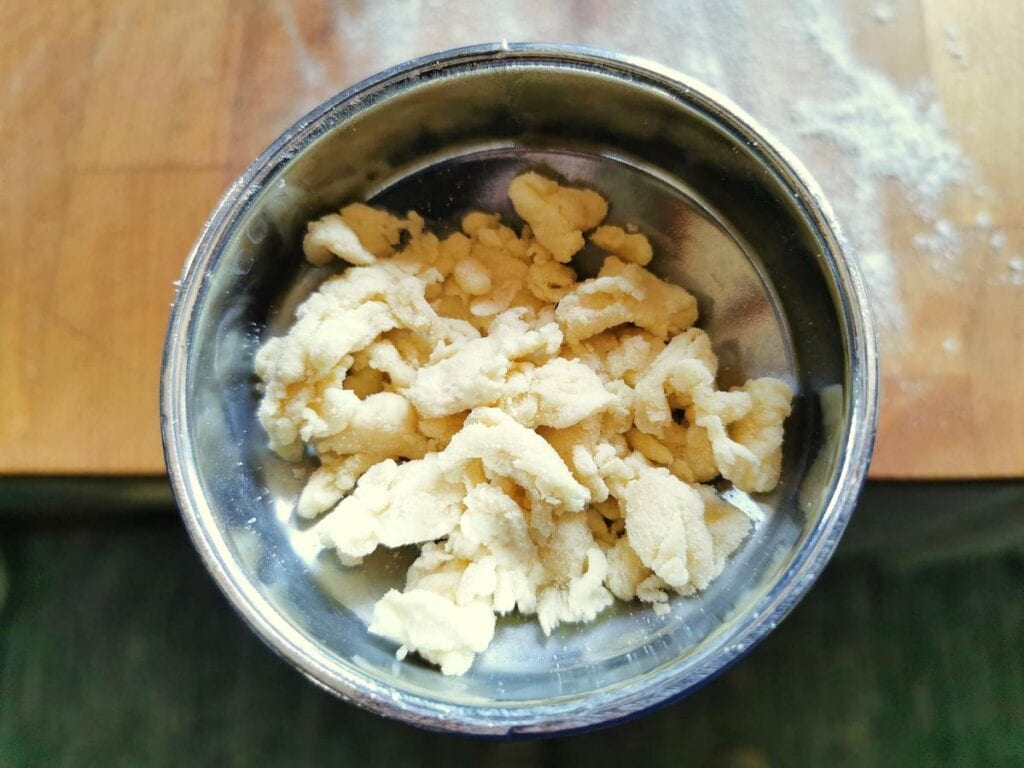 How to make casarecce by hand.
A couple of years ago, I was in Puglia on holiday. I wanted to buy what Italians call a 'ferro'. This is basically a thin metal rod used to make many types of traditional flour and water pasta. I asked an old woman living next door to the house we were staying in where I could find this rod. She gave me one!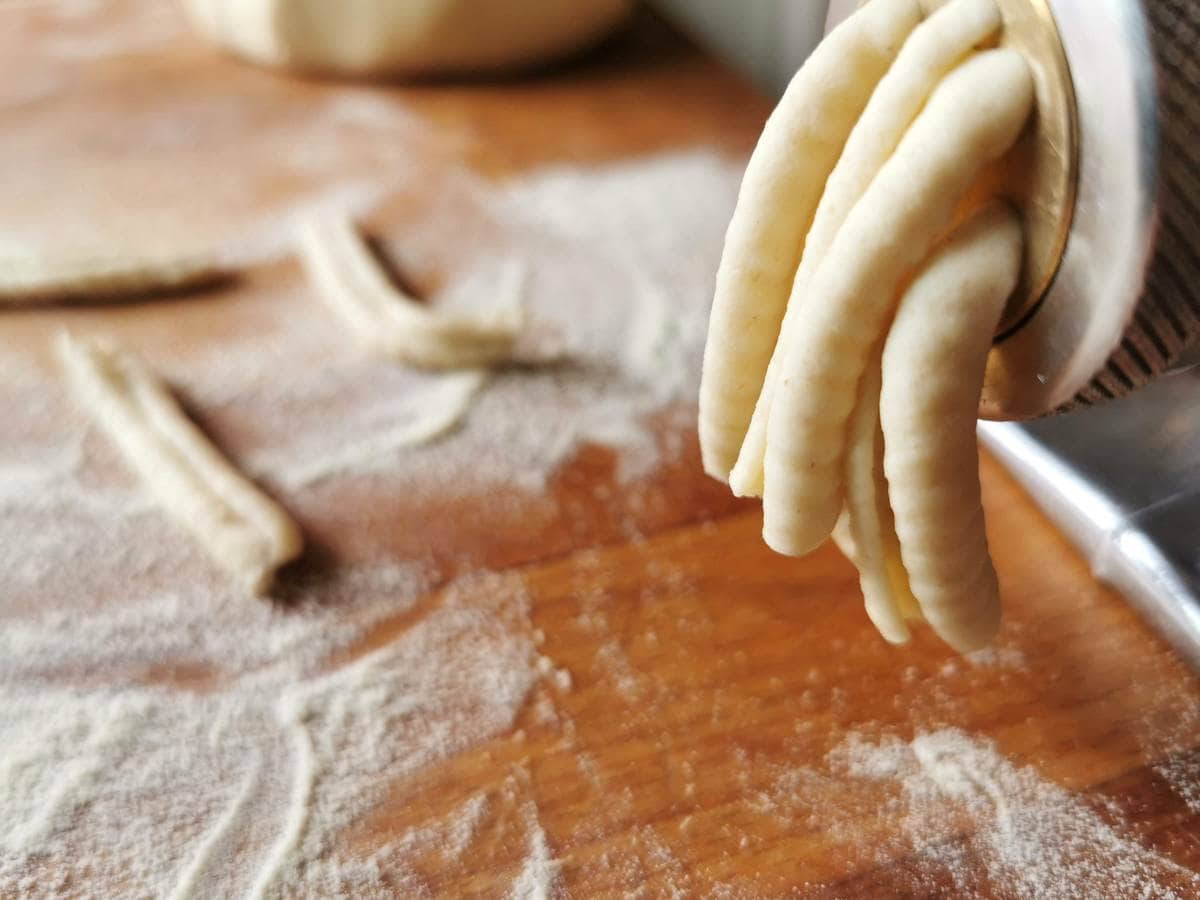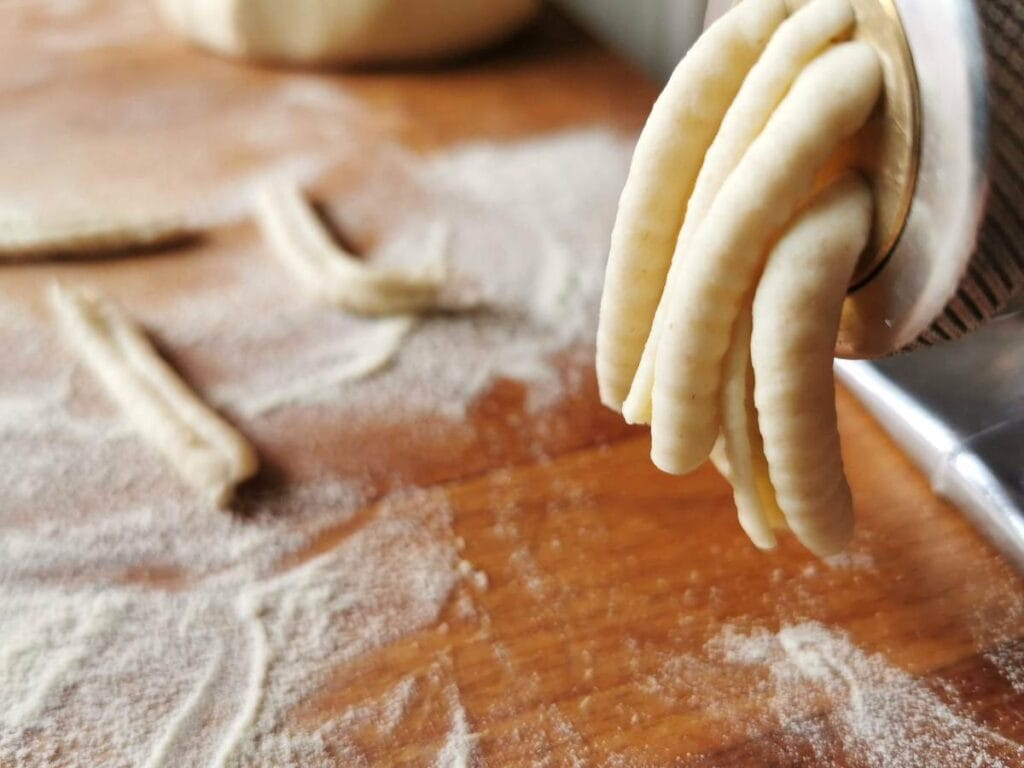 I confess, my 'ferro' sat in a kitchen drawer since then. But, I got it out to use for my homemade casarecce. So, the resulting pasta isn't as 'perfect' as the casarecce I made with the above-mentioned dough press. However, despite being a little more rustic, my handmade pasta was really good too!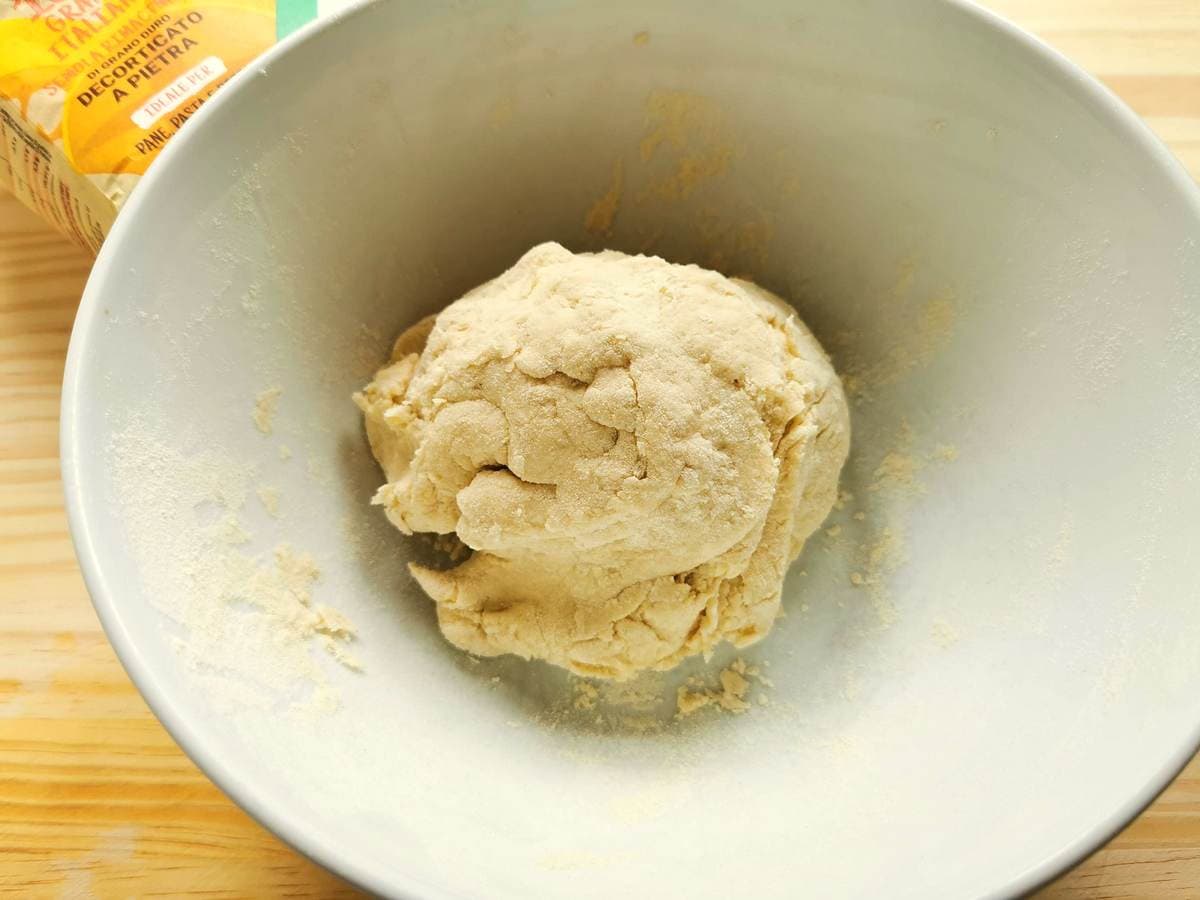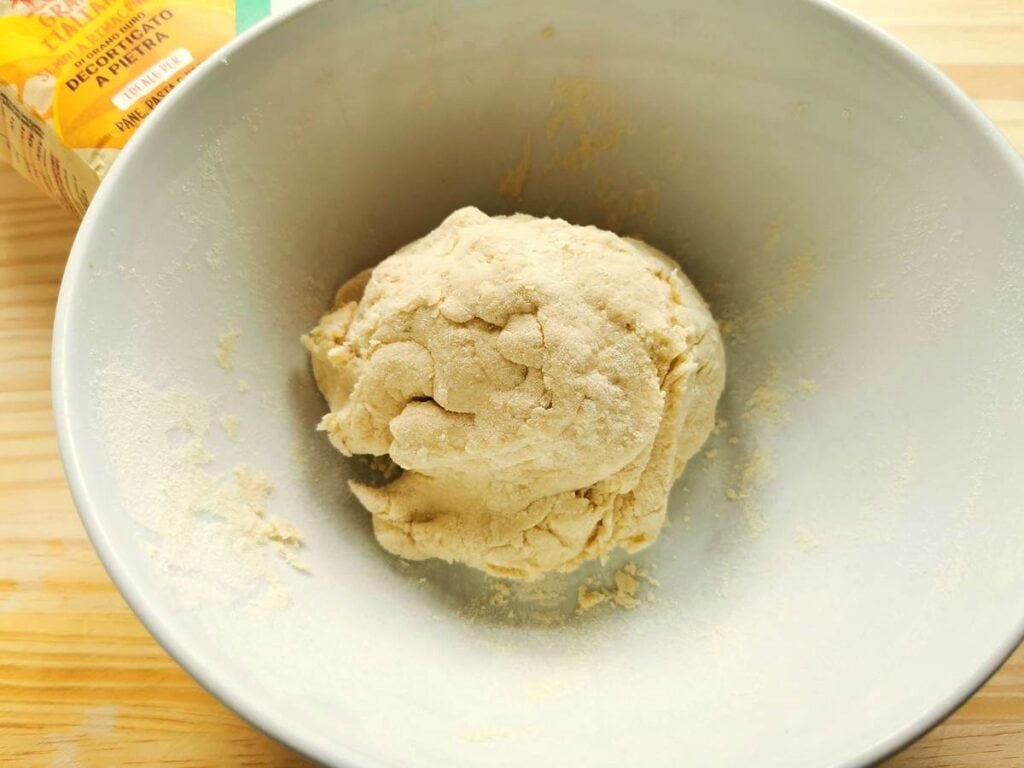 I rolled the dough out to the thickness I wanted, cut it into strips using a cutter rolling pin (also sold by Tagliapasta) and then cut the strips into small rectangles. The next step was to press the 'ferro' across the pasta piece and 'roll' it to get a hollow pasta tube. Then I turned the pasta tube and pressed the rod gently into the back to get the traditional scroll shape of homemade casarecce.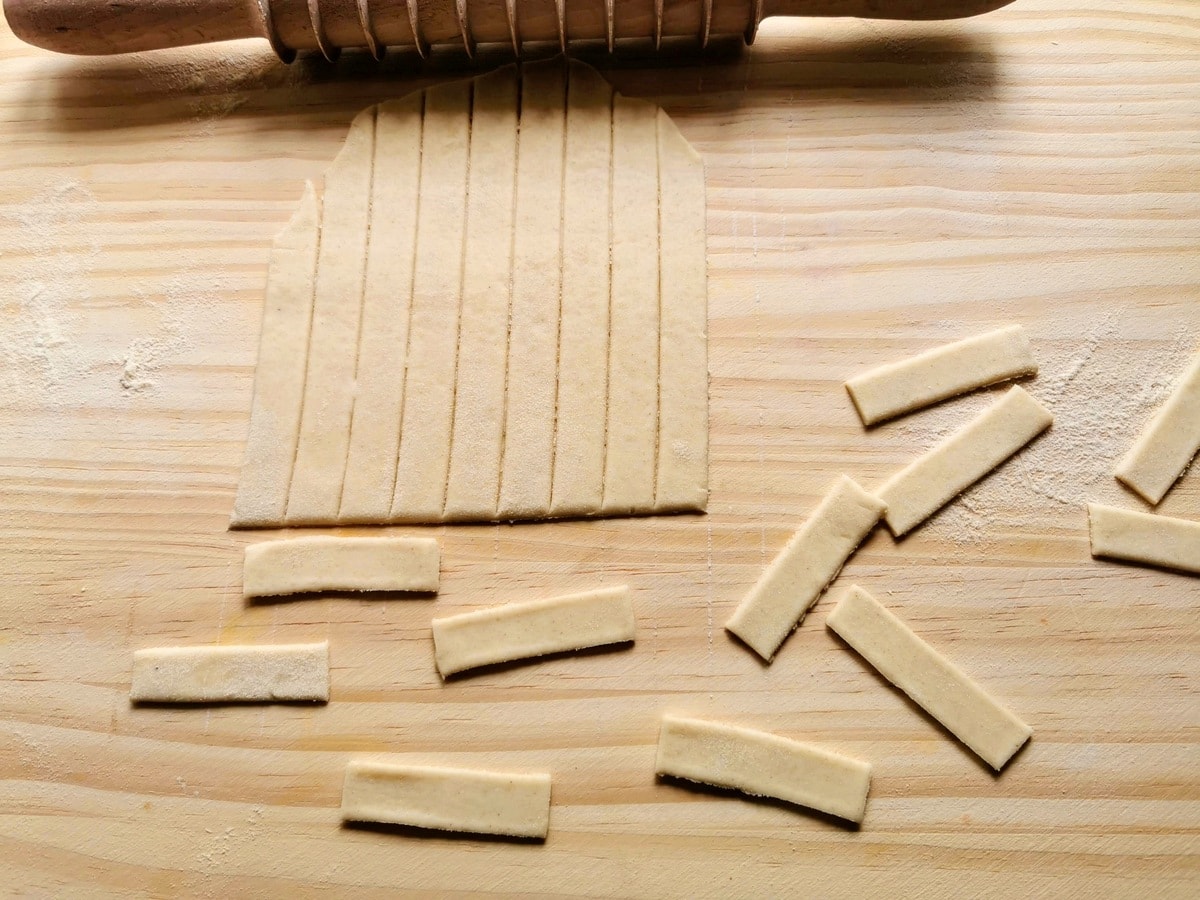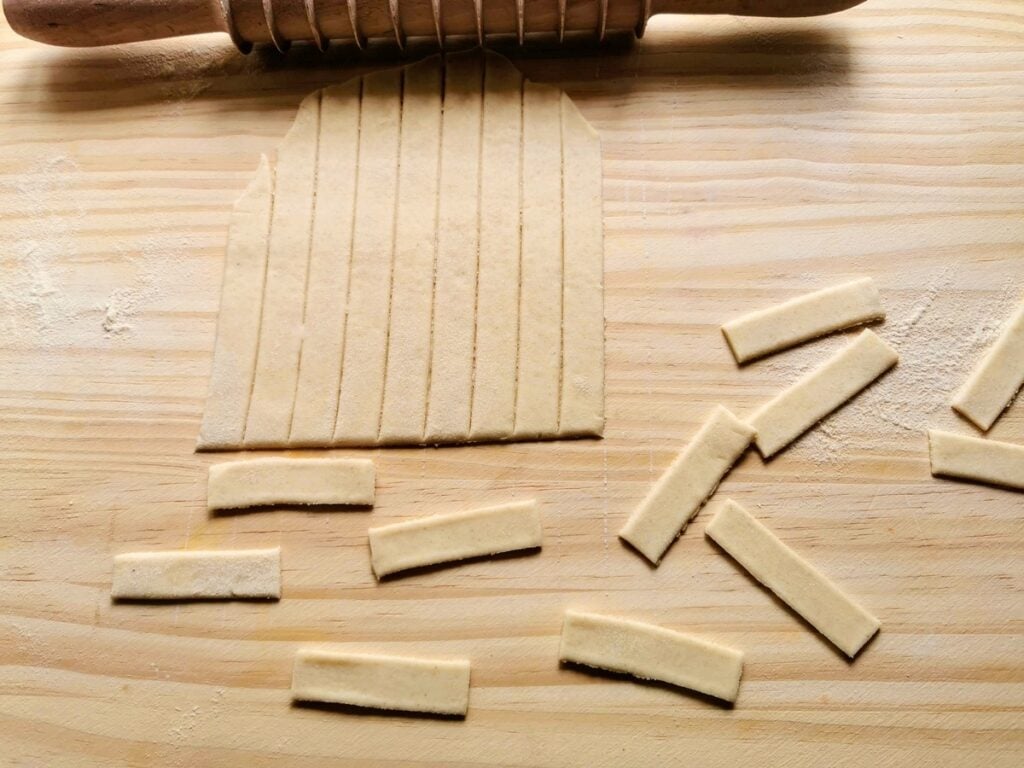 The right flour for homemade casarecce.
Like many Southern Italian pasta types, casarecce is a flour and water pasta. The main type of flour to use is fine semolina flour. Italians say 'semola rimacinata'. This means remilled semolina. Semolina flour is made from durum wheat (hard wheat). It's also the flour used to produce most of Italy's dried pasta.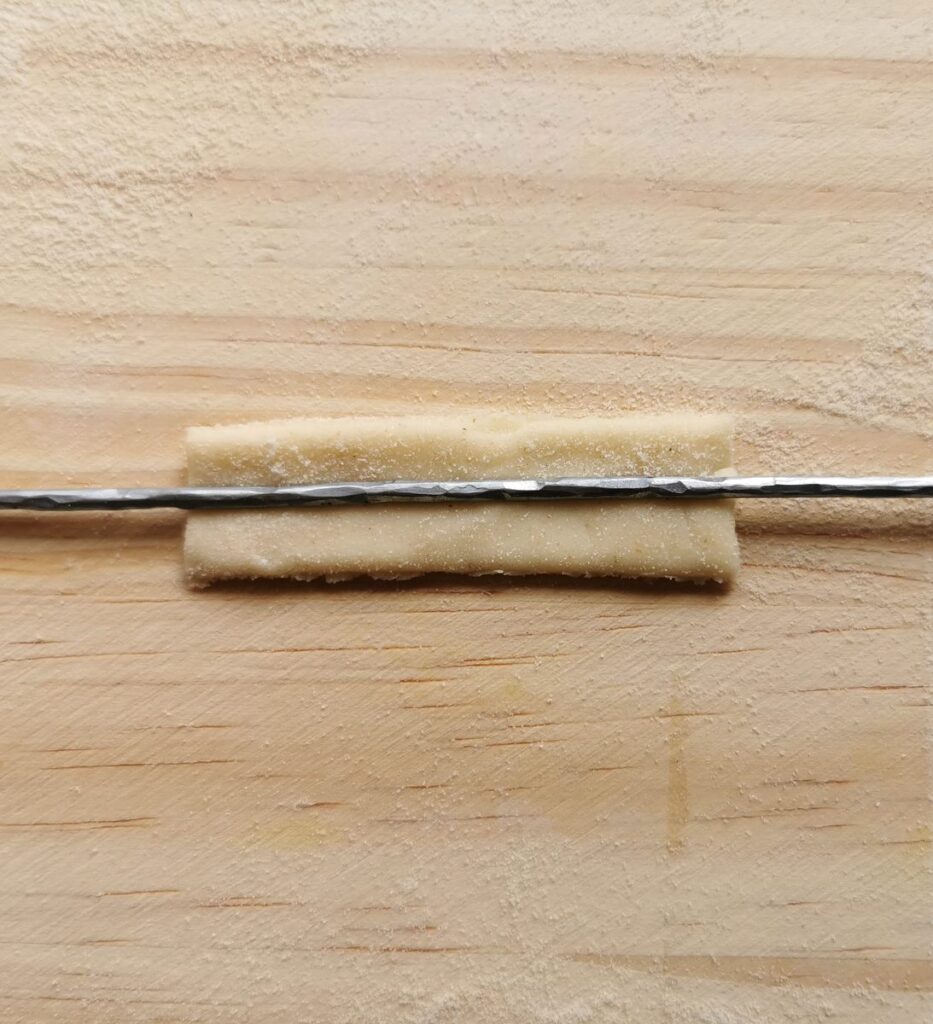 However, most recipes I came across for homemade casarecce included some soft wheat Italian '0' or '00' flour. I used '0' flour. The numbers refer to how fine the flour is. '00' is finer than '0'. So, I think you can use either or all-purpose flour if that's what you have. Apart from the two types of flour, all you need is some warm water and salt.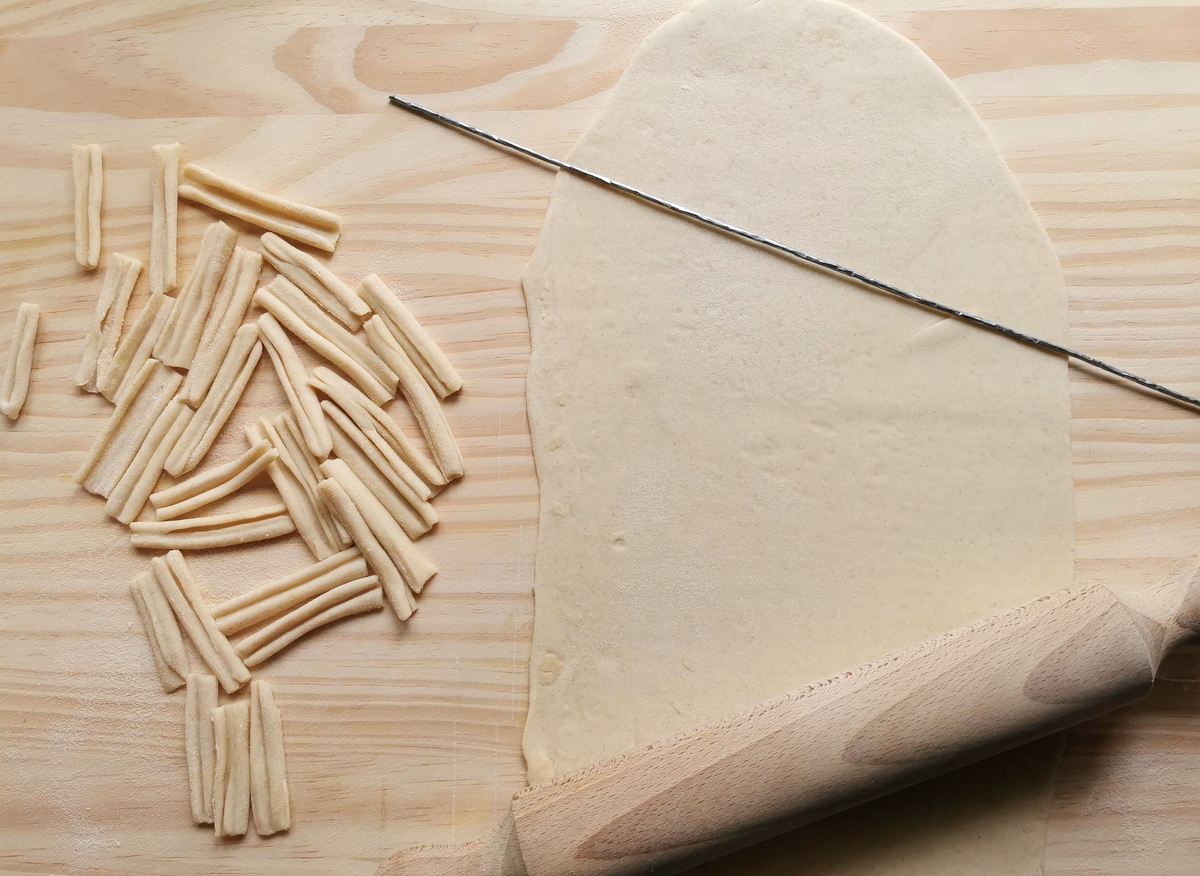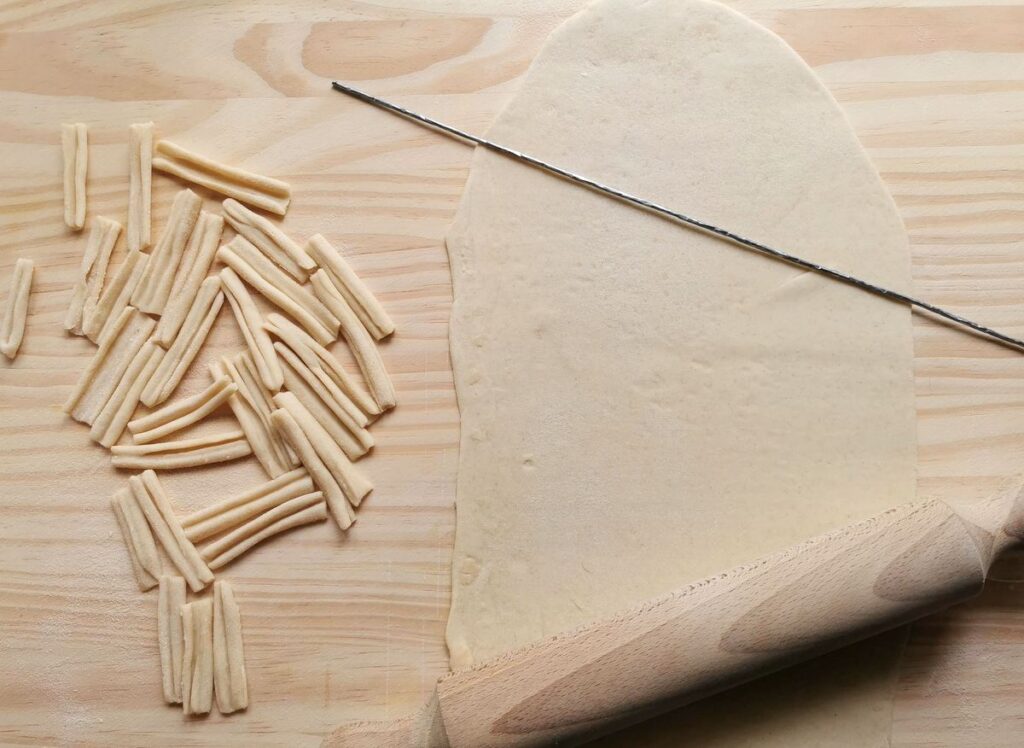 Pasta dough made with durum wheat flour is a bit harder to get soft and pliable than soft wheat flour dough. This is because of the gluten content. But, it's also what helps the pasta keep its shape when cooked. For handmade casarecce, the dough needs to be worked (kneaded) for at least 10 minutes. Of course, you can also use a stand mixer to do most the heavy work!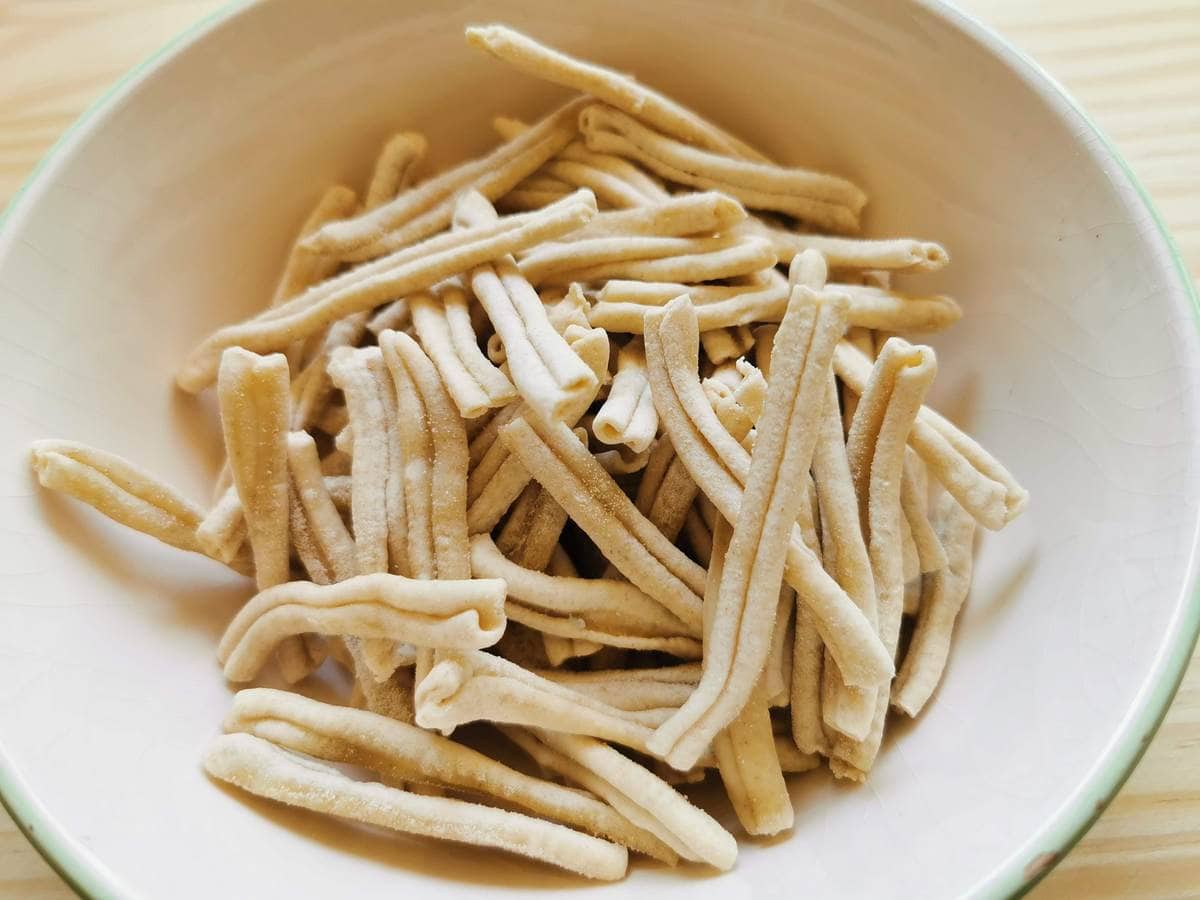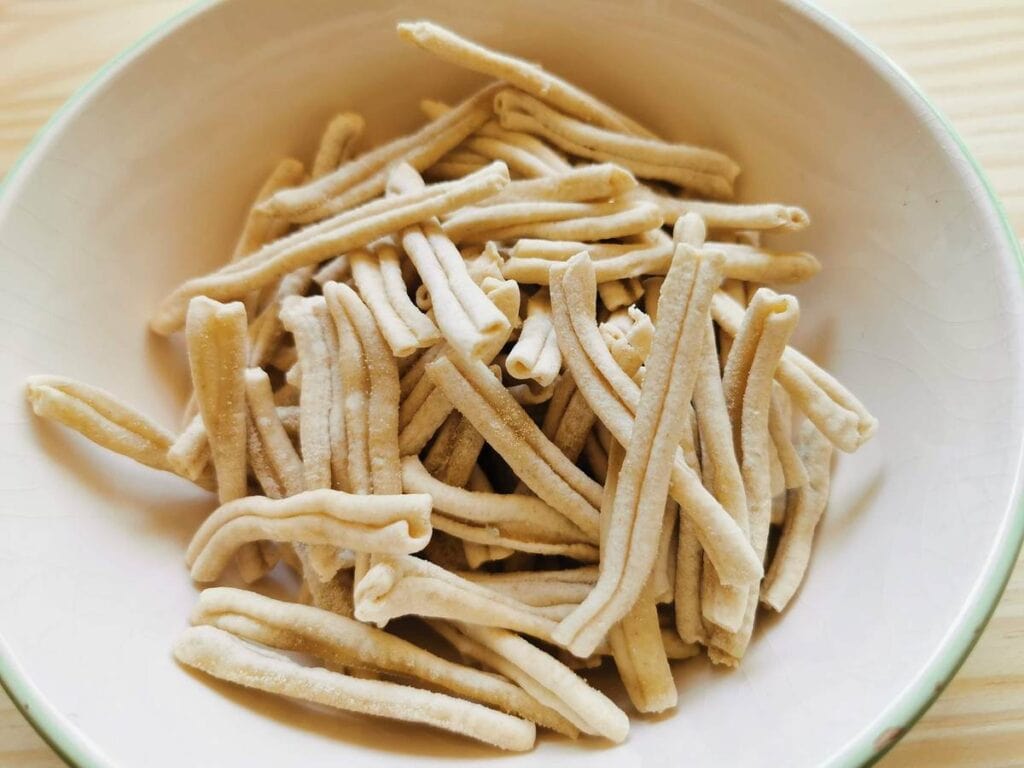 Let me know how your homemade casarecce turns out.
If you do make your own casarecce either by hand or using a dough press, I'd love to hear how it turns out and what sauce you served it with. Please write a comment here on the blog or post a comment on the Pasta Project Facebook page.
Your feedback means a lot to me!
Buon appetito!
Below are links to 6 sauce recipes for your homemade casarecce. You can also use this pasta in other traditional Southern Italian recipes such as pesto Calabrese, swordfish pasta, fresh tuna ragu and even with rapini (broccoli rabe) or with meatballs.
WANT TO SAVE THIS RECIPE FOR LATER?
If you want to save these recipes for later, you can print the homemade casarecce recipe, bookmark this page or save it to Pinterest.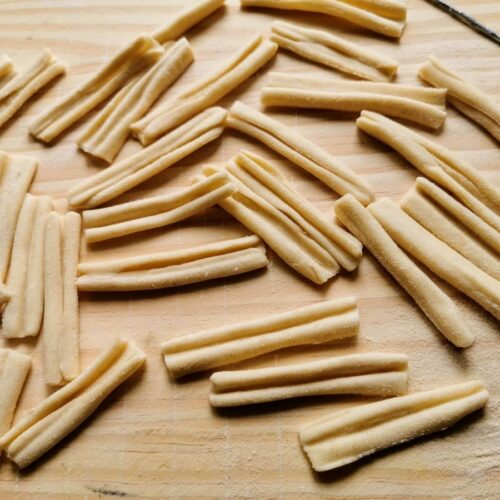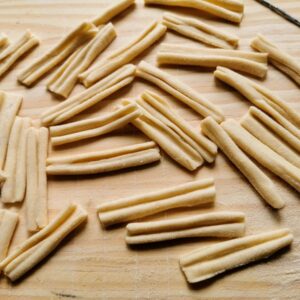 Homemade casarecce (2 ways) + 6 sauce recipes
Casarecce is a traditional flour and water pasta from Sicily. It's easy to make at home and delicious with many Mediterranean pasta sauces such as different pesto, caponata, peperonata or just homemade tomato sauce. Make it by hand or using a pasta dough press (torchio)
Equipment
Hand operated dough press or thin metal rod (ferro)
Ingredients
250

g

Durum wheat semolina flour (9oz)

100

g

Soft wheat flour (3.5oz)

I used Italian '0' flour you can use '00' or even all-purpose flour

200

ml

warm water (7floz)

1

tsp

salt
Instructions
For dough press casarecce
Add the salt to the warm water. Sift the 2 types of flour together into a bowl. Add the salted water a little at a time to the flour. Mix it in with a fork or using your hands. Once the water has been added continue to mix the flour and water together until you have small pieces or granules.

Fill the top funnel of the pasta press with these pieces of dough and manually operate the press. As the casarecce is pushed out of the brass die, allow it to reach the length you want and then cut off using a very sharp knife.

Place the ready casarecce on a floured tea towel or wooden board. Continue until you have used all the dough. You may need to sprinkle a little semolina flour into the pasta press to prevent the dough from sticking.
To make casarecce by hand.
As above, add the salt to the warm water. Sift the 2 types of flour together into a bowl. Add the salted water a little at a time to the flour. Mix it in with a fork or using your hands.

Once the water has been added continue to mix and work the flour and water together until you have a 'dough ball'. Turn the dough out onto a dusted wooden or pastry board. Start kneading quite vigorously using the palms of your hands to push the dough out. Then fold it back into a ball and push out again.

Once your dough is soft and pliable. Roll it into a ball and cover with plastic wrap. Let it rest for about 30 minutes.

Cut off ¼of the pasta dough. Keep the rest covered so it doesn't dry out. Roll the dough out to a sheet of medium thickness. Not as fine as for tagliatelle or lasagna. Cut the sheet into strips about 1.5cm (0.6in) wide. Then cut the strips into 6cm rectangles (bit less than 2.5in). You can also roll the pasta into thin ropes instead and cut into 6 cm pieces.

Place your 'ferro' (you can use a thin knitting needle or dowel or a skewer) in the centre of the pasta strip. Roll it using both hands until the pasta is almost wrapped around the rod. Remove by sliding the pasta off the rod. Then, place it on the board with the smooth side up.

Press the 'ferro' gently into the pasta to form the traditional scroll (s) shape. Some people make casarecce without this second use of the ferro. You may need to dust occasionally with semolina flour to prevent the pasta sticking to the rod.

Place your ready homemade casarecce on a floured tea towel or wooden board while you repeat the steps with the rest of the dough. You can leave your casarecce to dry overnight in a cool dry place or use immediately.
Notes
Homemade casarecce takes about 12-15 minutes to cook in boiling salted water. Cooking time depends on the size of the pasta and the consistency of the dough. Taste test after 10 minutes.
This pasta is very easy to dry. You can make it a couple of days in advance and just store in a cool dry place on a floured surface. Turn the pasta occasionally. Don't keep it in the fridge uncooked. The humidity will make it soft and sticky!
Want to know more about my life in Italy? Why not subscribe to my newsletter? New subscribers get a free series of recipe e-books too!
6 pasta sauces for your homemade casarecce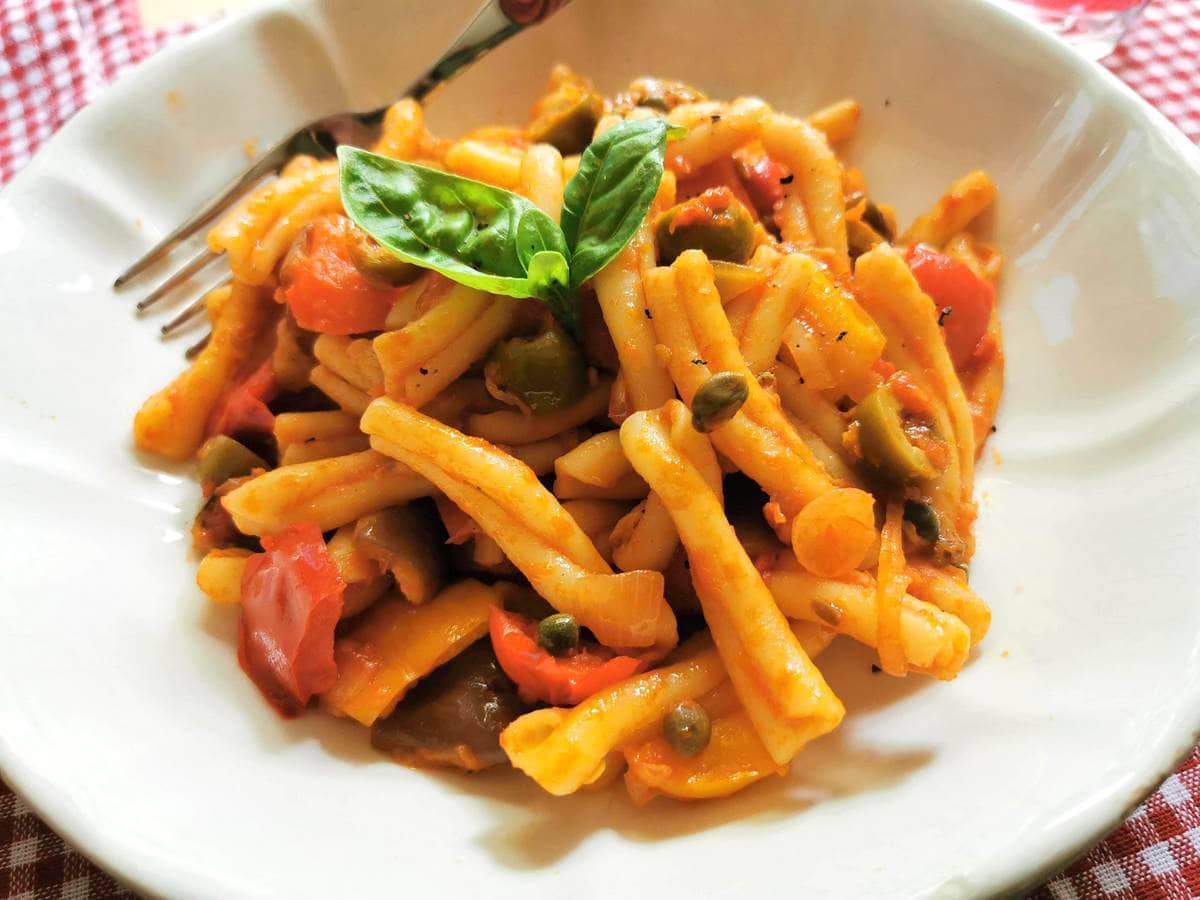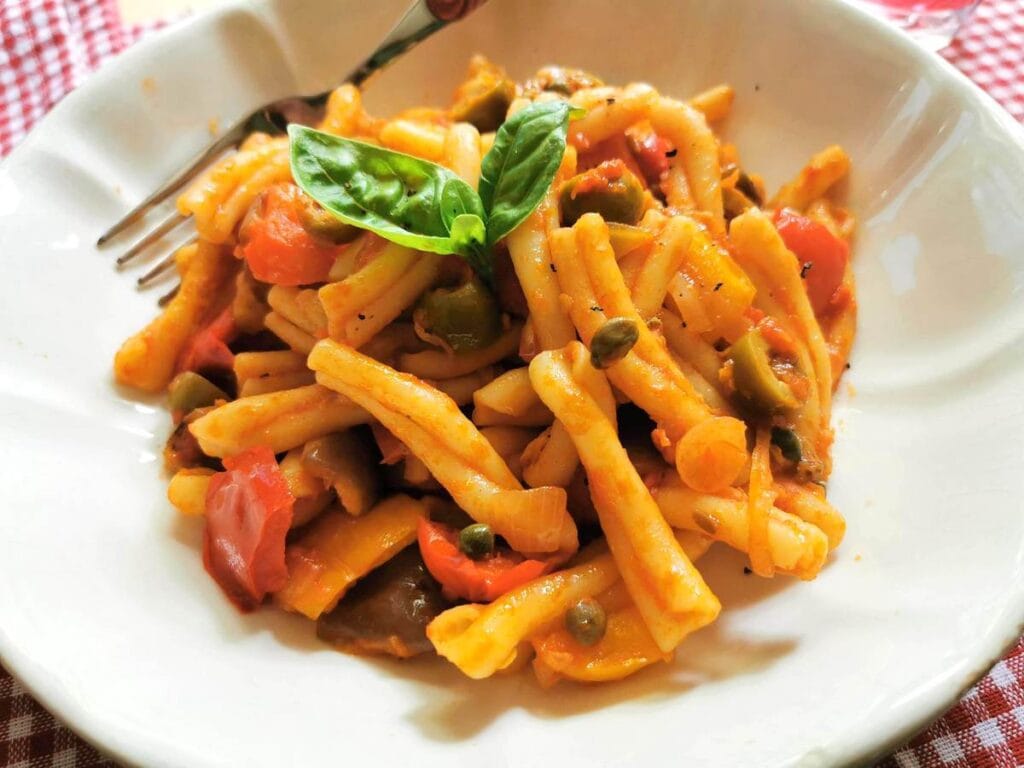 Being Sicilian, my hubby loves making caponata in summer. We eat it on pasta and serve it as a side dish. It's also so yummy eaten on its own with crusty bread!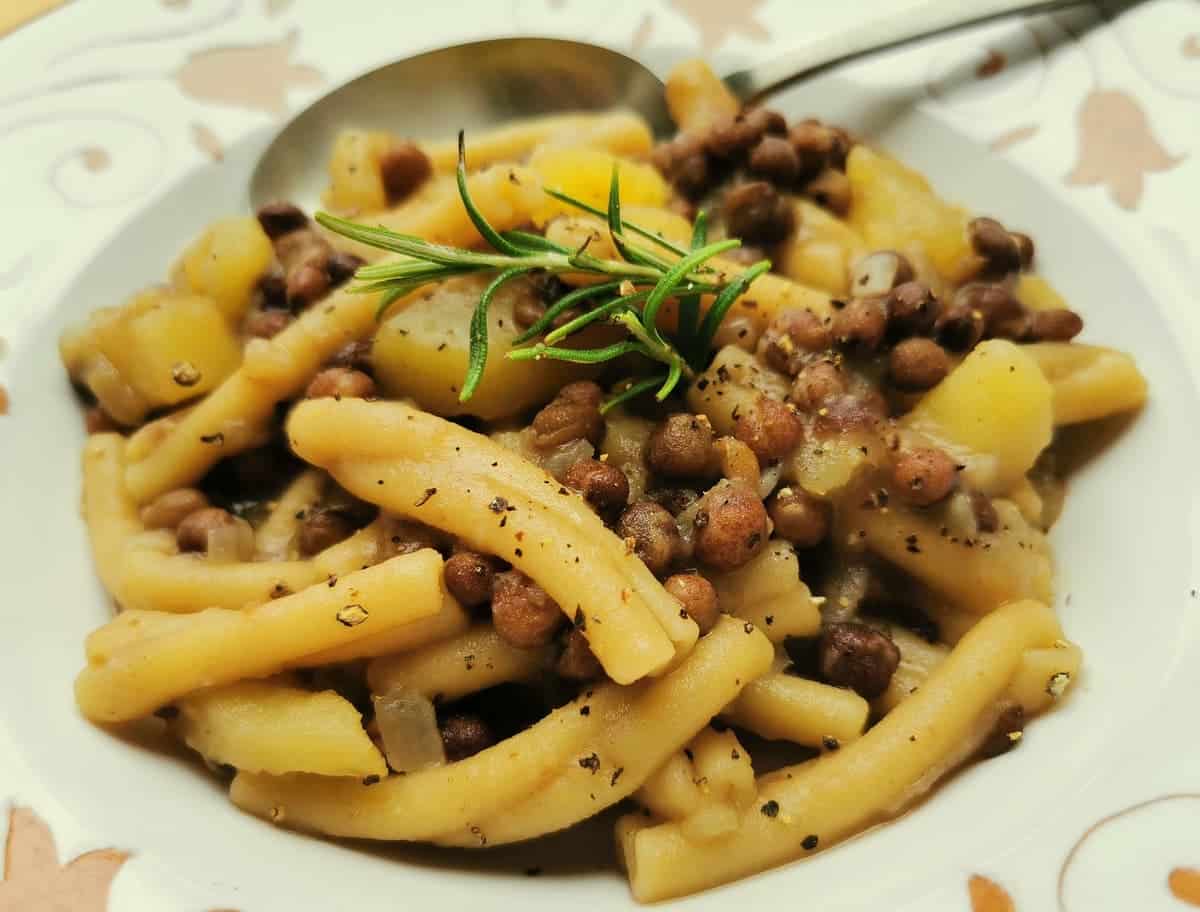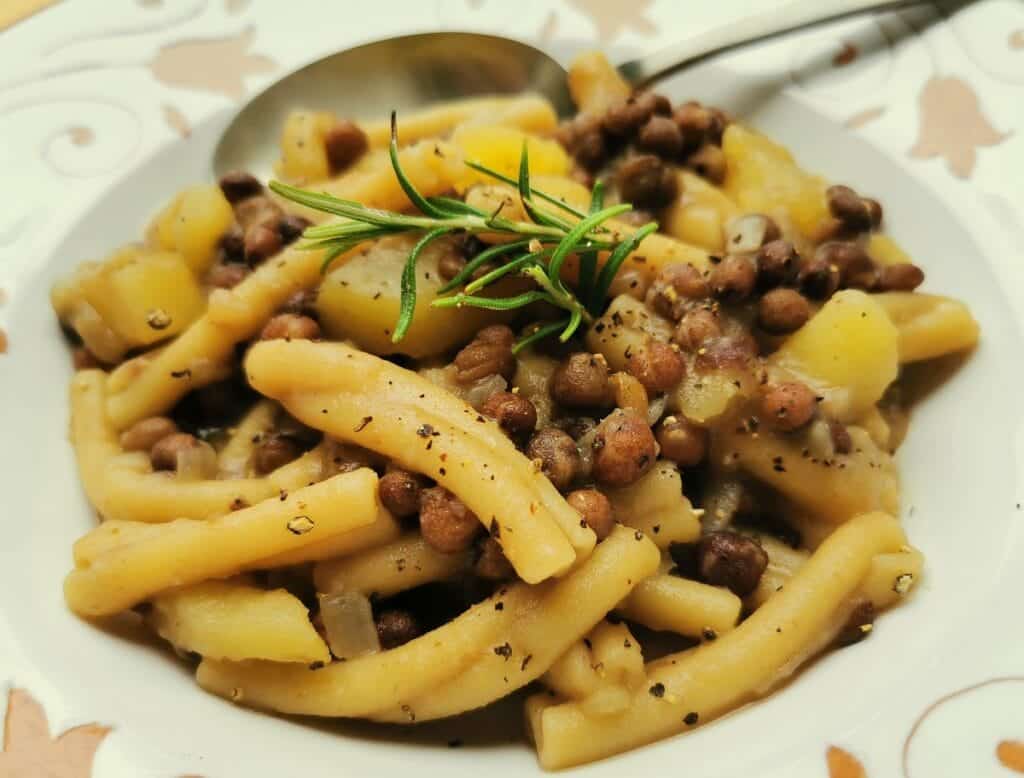 This delicious rustic wild pea soup from Umbria is made with a unique rare legume called roveja. It's easy to make, nutritious and warming. You can also substitute the wild peas with other legumes such as chickpeas or lentils.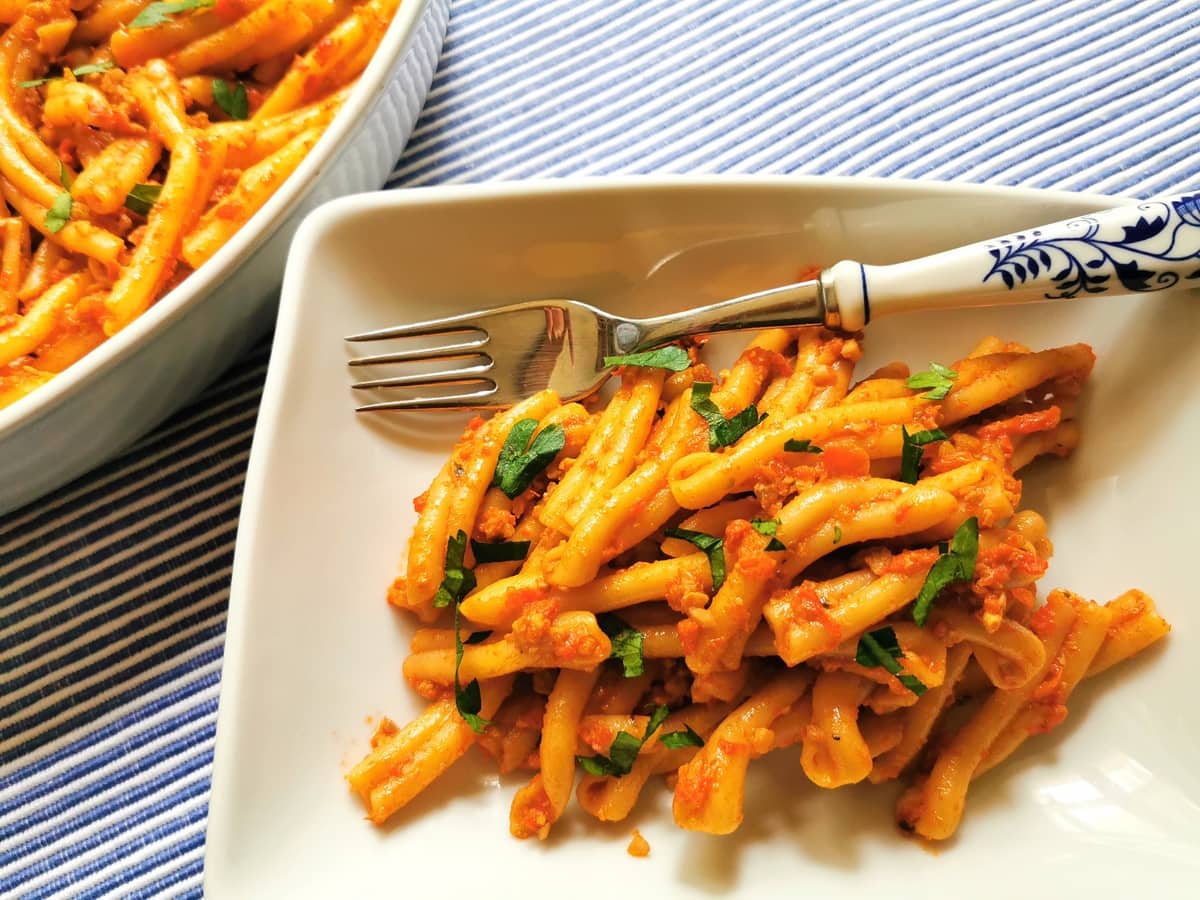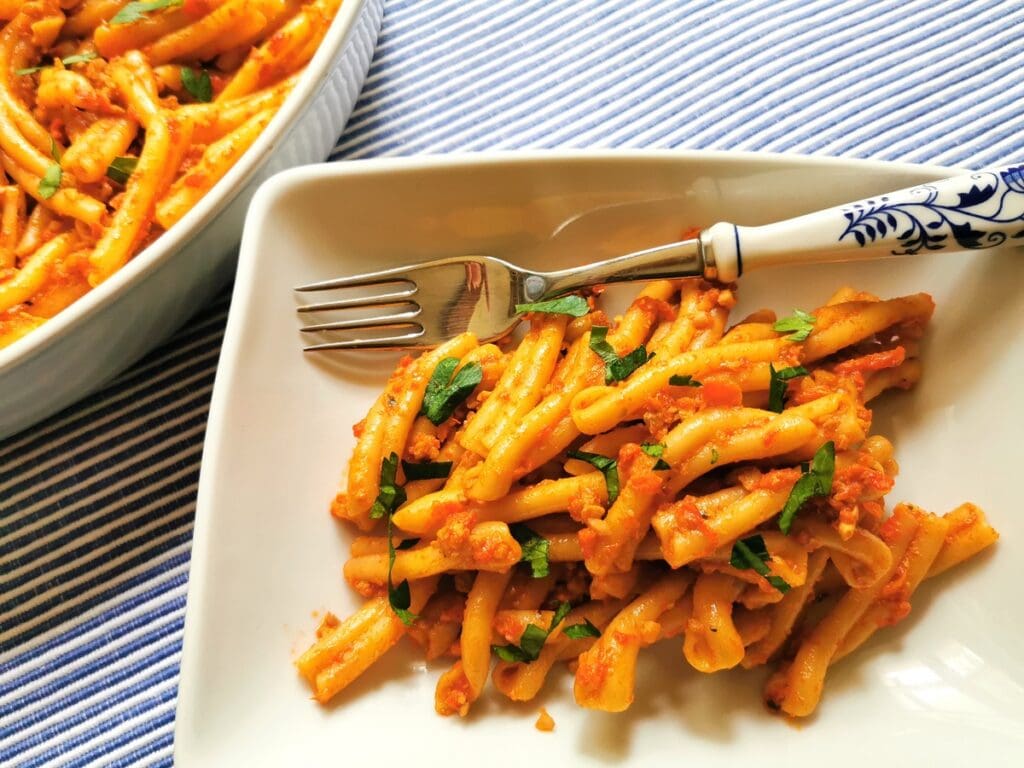 This delicious flavourful roasted red pepper pesto is so simple to make! Plus, you can also put it on pizza, eat it on bread and add it to grilled, baked or fried fish before serving!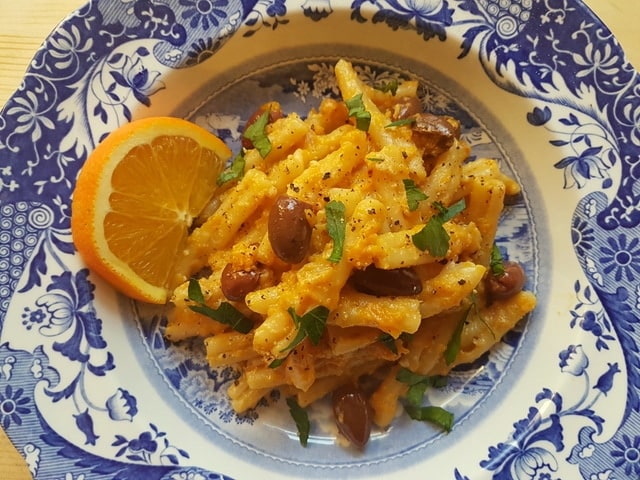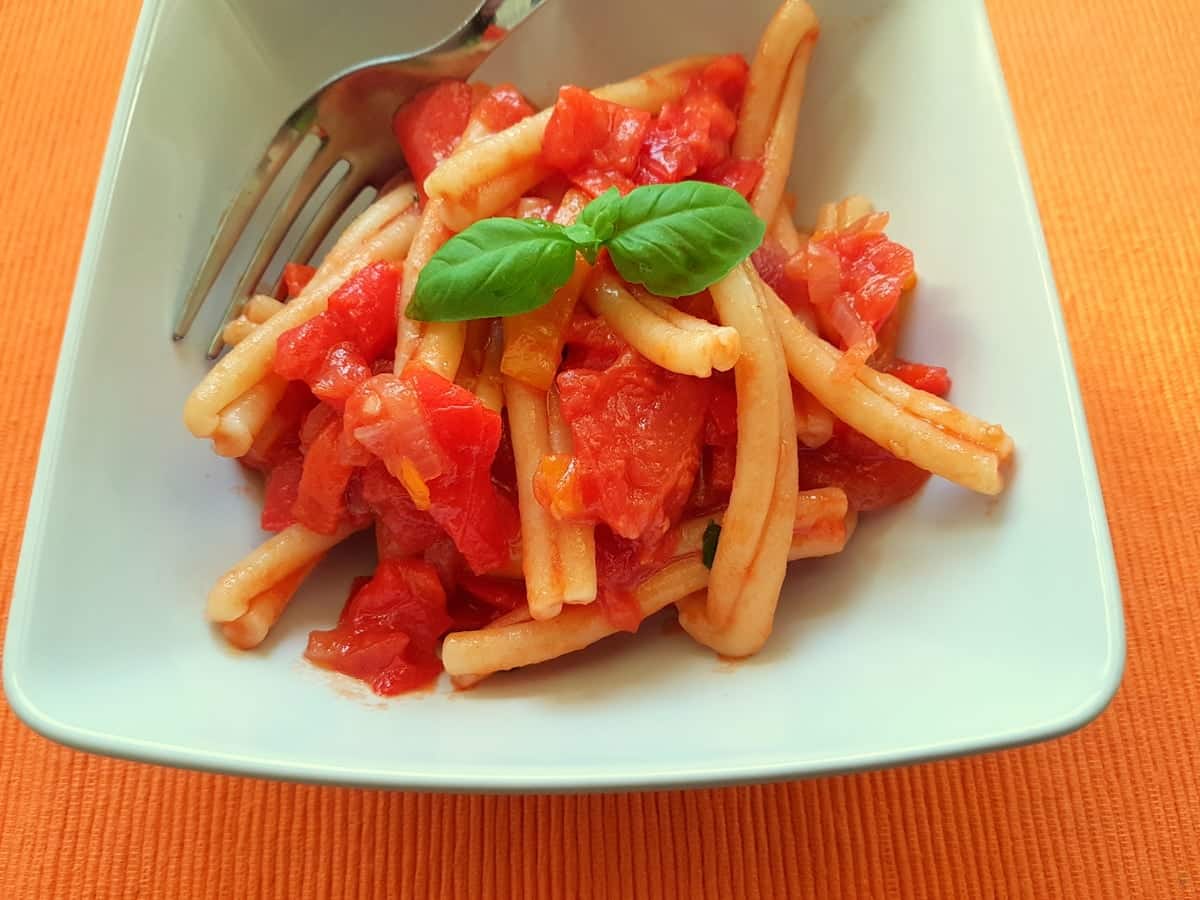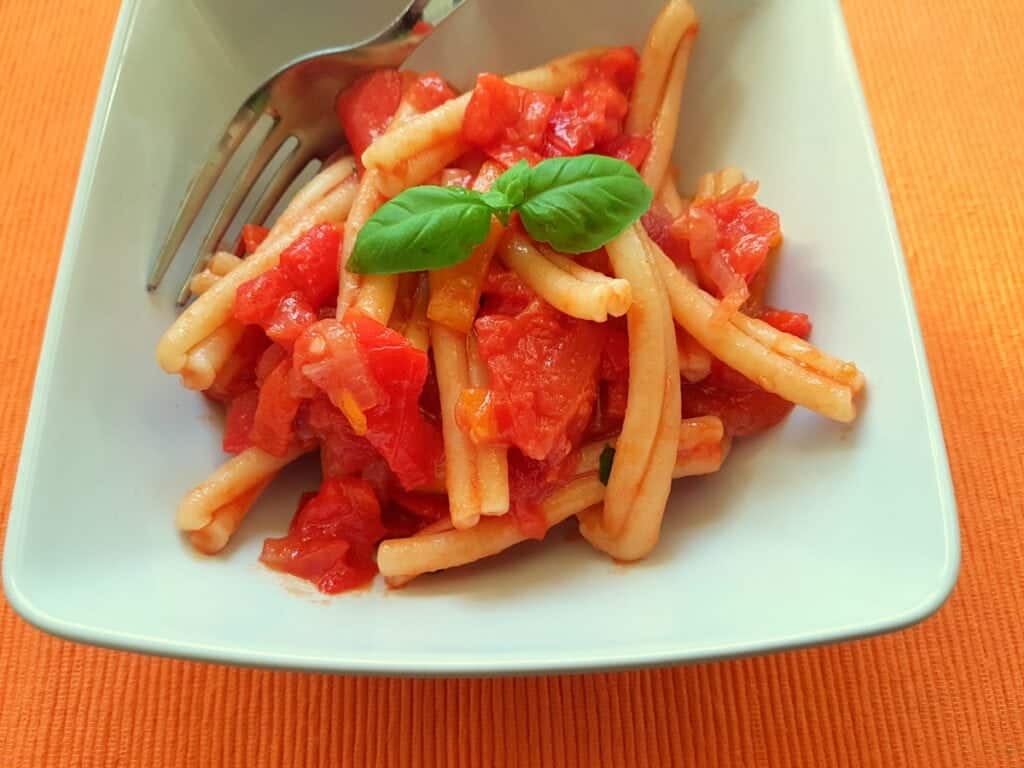 Stewed sweet peppers are the star of this Southern Italian peperonata pasta recipe. In Italy, peperonata is served with pasta or as a side dish with meat or fish. It's simple to make and full of flavour.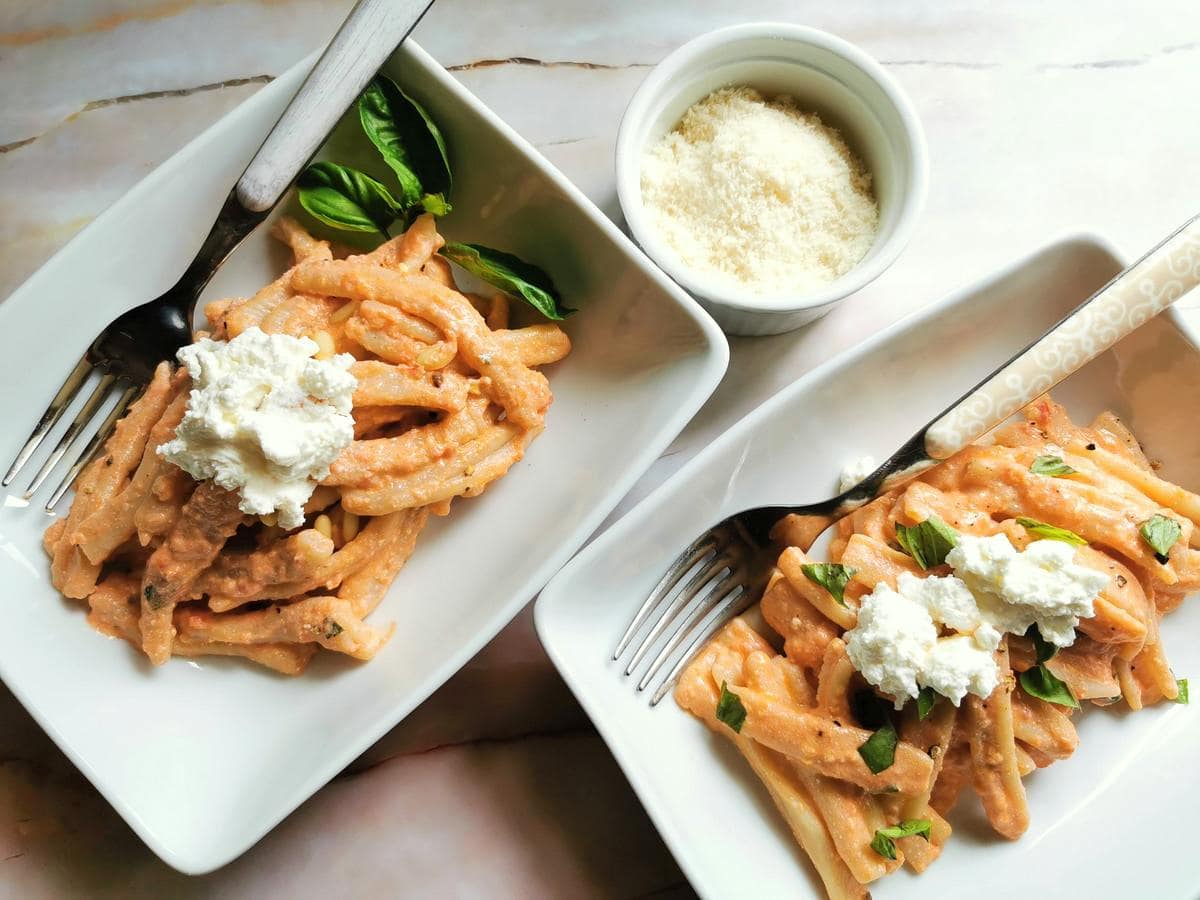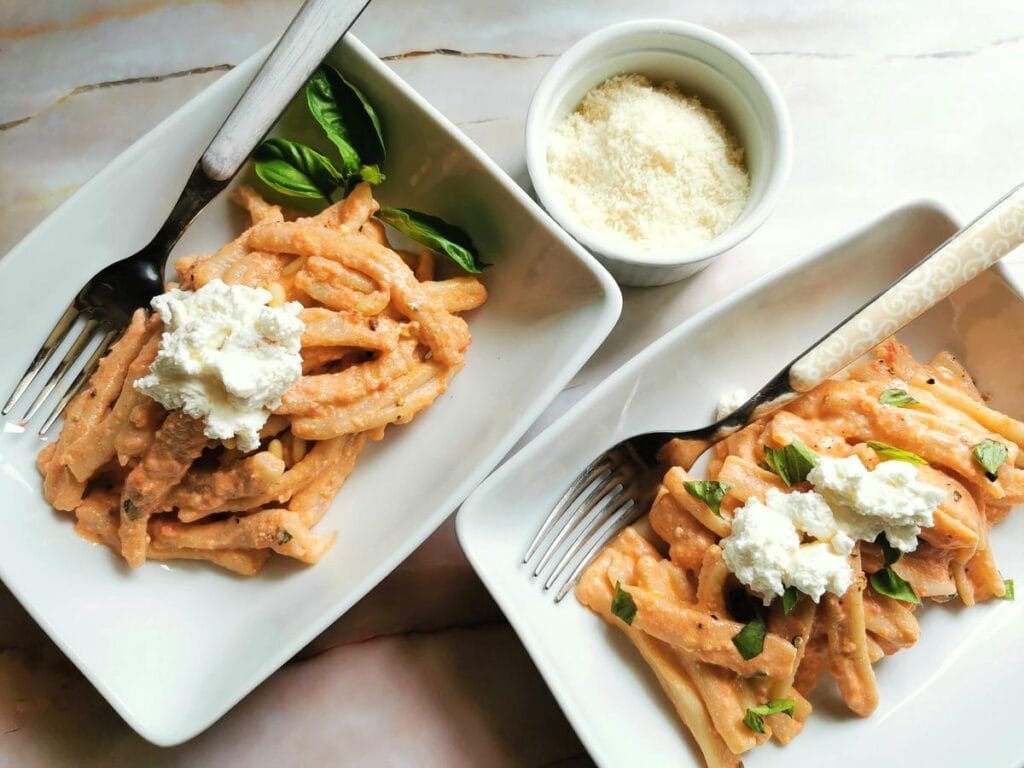 This casarecce pasta with Sicilian pesto is a super light and fresh recipe from my hubby's home region, Sicily. I served it with my homemade casarecce but, of course, you can use dried pasta too. Known as pesto alla Siciliana, this is a creamy no-cook sauce. So, you can have this dish on the table in the time it takes to boil the water and cook the pasta.
If you are interested in learning how to make other homemade pasta and different types of gnocchi, check out my shop page for some great video online courses from my friends in Rome! Nothing beats learning to make pasta from Italians! Plus while you're there why not order a copy of one of my pasta recipe cookbooks!?
Disclaimer This post contains an affliate link to the company I bought my dough press from. I have not been compensated by them for the mention and all opinions are my own. But, if you purchase the press using my link I can get commission although the price to you is the normal price.