Cannelloni di zucca e formaggio di capra.
This cannelloni with pumpkin and goat cheese is a died-and-went-to-heaven recipe. These cannelloni aren't cooked in a lot of sauce. It's the filling that makes them so delicious.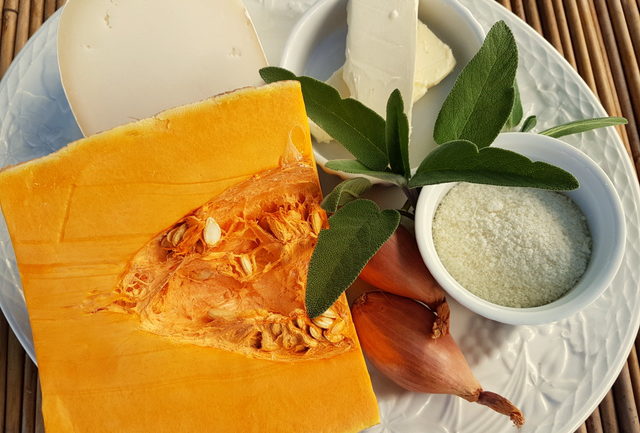 Cannelloni or Manicotti?
Cannelloni are one of the most popular types of pasta, especially outside Italy (here they have a lot of competition!) However, abroad, especially in the US, this type of pasta is also called 'manicotti' or 'maniche', meaning big sleeves or sleeves) In Italy, this pasta is only called cannelloni. The most traditional way to serve cannelloni is filled with a meat ragu and then baked in a béchamel or tomato sauce. However, there are many other recipes and a number of different ones for cannelloni with pumpkin.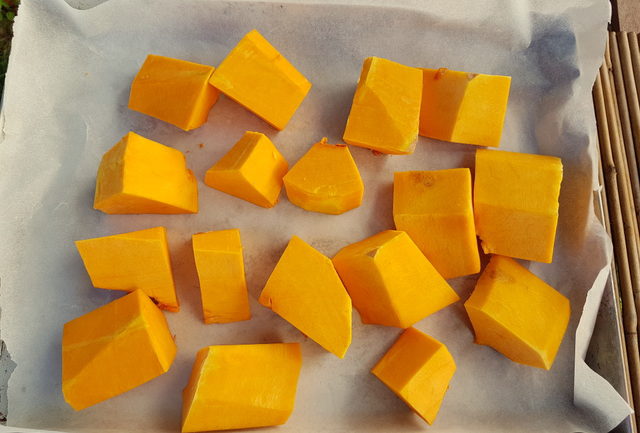 What pasta to use?
When you want to cook cannelloni here in Italy, there are 3 ways you can obtain the pasta. First, buy ready-made dried cannelloni tubes (easiest way!) Secondly, buy ready-made dried or fresh lasagne sheets (slightly more work but tastes and looks more authentic) Thirdly, make homemade lasagne sheets (the most work!). In my opinion nothing beats the satisfaction of making your own pasta and this is definitely the most authentic way of course!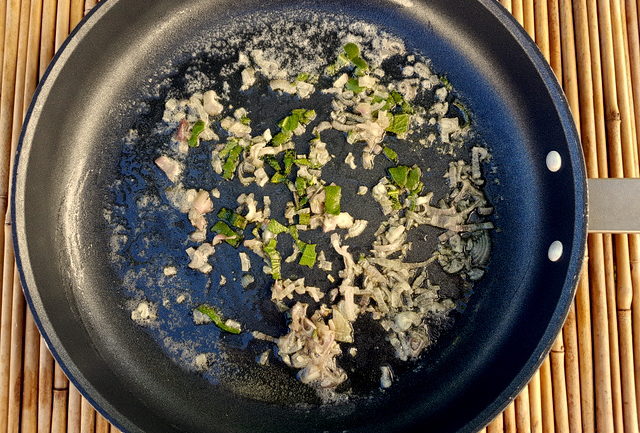 Homemade cannelloni are actually rolled up filled lasagne sheets, so the filled pasta has a different taste and texture to using dried cannelloni. However, the latter can be pretty tasty too. It depends on what you put inside and how you cook it! This recipe works better with lasagne sheets (fresh or dried) because the pasta needs to be slightly precooked and it's not so easy to fill precooked dried cannelloni.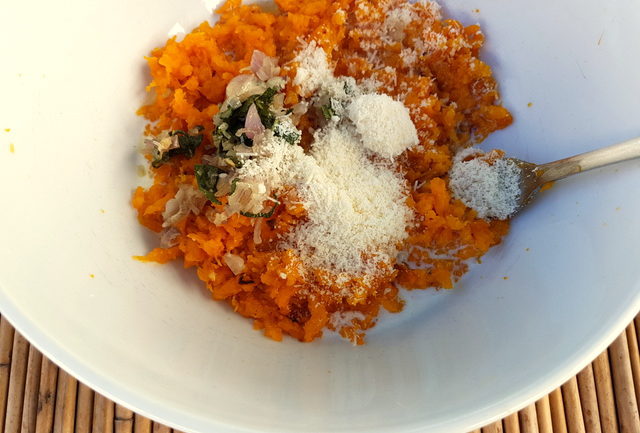 This time round, I used fresh lasagne sheets, but not homemade. If you want to make the pasta yourself, you can check out the recipe in my post about homemade lasagne. Because this cannelloni recipe doesn't have a lot of sauce, the pasta (fresh or dried) needs to be slightly precooked. Fresh pasta literally needs only seconds in boiling water and I did it one sheet at a time.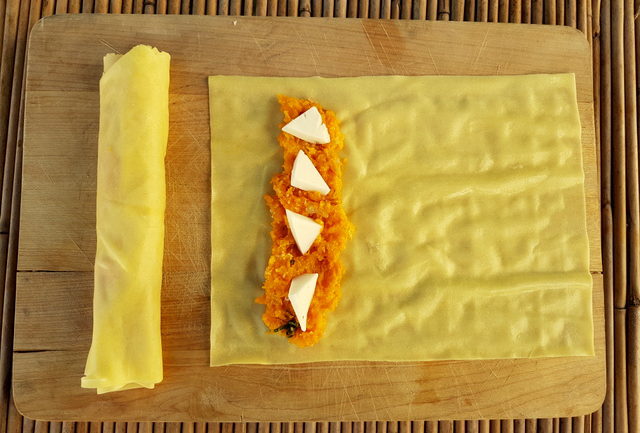 Dried pasta takes longer. You can either slightly cook the dried sheets one at a time or you can cook a few sheets together and then just separate them as soon as you have removed them from the water, otherwise they may stick together. To prevent sticking you can also add a dash of olive oil to the pasta cooking water. This isn't a typical Italian thing to do (despite what celebrity chefs like Jamie Oliver say) because pasta that is coated in oil won't absorb the sauce, but for this recipe it might be an idea to do it.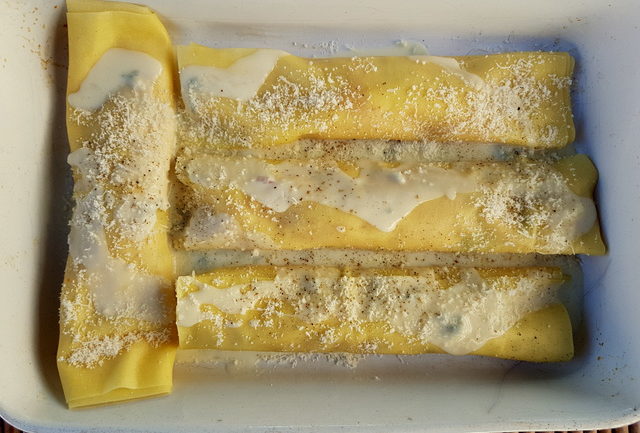 The filling is a delicious combination of roasted pumpkin puree with sage butter and some pieces of goat's cheese which melt when the dish is baked! Totally yum!! I served this dish in two ways. Baked for a few minutes with some more melted sage butter and a sprinkling of Parmesan on top and in a gorgonzola cream. Both ways were divine. How you serve this cannelloni with pumpkin will depend on your taste (not everyone likes gorgonzola) but if both ways sound appetizing, then make them both. Your guests will be impressed!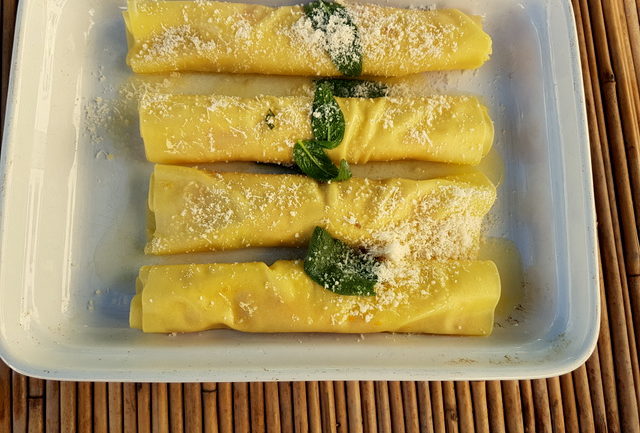 If you make this cannelloni with pumpkin and goat cheese recipe, I'd love to hear how it turns out. Please write a comment here on the blog, email me or post a comment on the Pasta Project Facebook page. Your feedback is really appreciated!
Buon Appetito!
More Cannelloni Recipes You May Like
(See the recipe on the next page. Just scroll down and click 2)