Pumpkin Tortelli; recipe from Mantova.
Seasoned with butter and sage and made with amaretti bicuits in the filling, these traditional pumpkin tortelli are a divine historical stuffed pasta from Mantova in Northern Italy.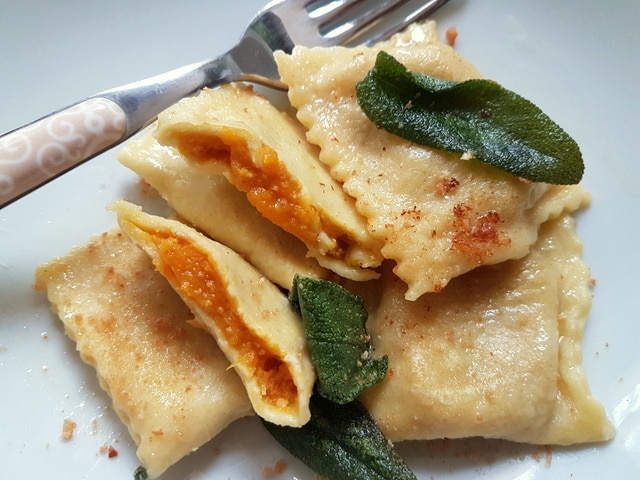 Tortelli di Zucca.
Pumpkin tortelli actually date back to the Renaissance, when pumpkins first arrived in Italy from Central America. Rich stuffed pastas were very popular among the ruling classes and nobility at the time. In fact, the first written mention of pumpkin tortelli was in 1544 by Cristoforo Messisbugo, a Ferrarese cook who worked for the ruling Gonzaga family in Mantova. He refers to them in his recipe book as 'turtell' or 'riturtell'.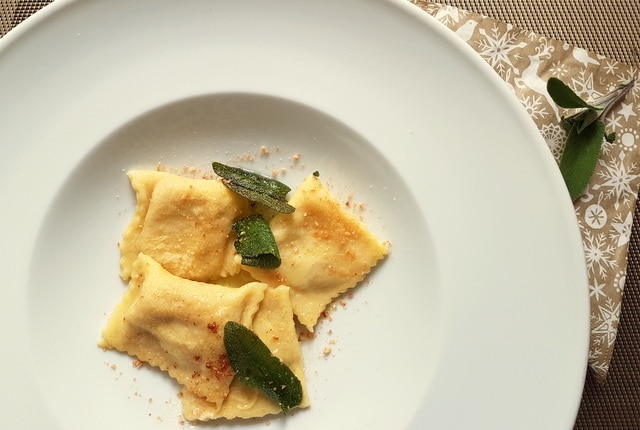 A traditional Christmas dish.
However, pumpkin tortelli also became popular with the peasant population because pumpkins were actually considered humble food. Plus, stuffed pasta dishes were a nutritious and economical way to use up leftover pasta or othher ingredients. Eventually pumpkin tortelli became a traditional Christmas Eve dish in the towns and areas where it is most eaten.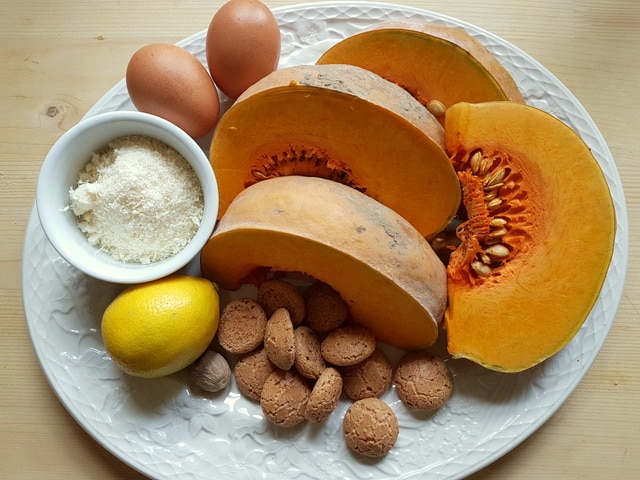 This is probably because these tortelli are made without meat and, as I have mentioned in other recipe posts, Christmas Eve is a religious day of fasting and abstinence in many Italian homes. Italians call these days giorni di magro (meaning lean days) and the dishes themselves 'piatti di magro' (meaning lean plates).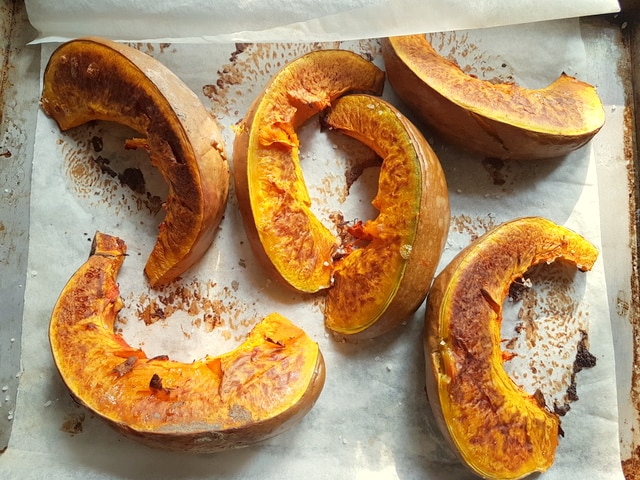 Different versions of pumpkin tortelli.
Slightly different versions of pumpkin tortelli are made in many towns and provinces in Lombardy and Emilia-Romagna. In some places, they also serve them with tomato sauce. However, this recipe is based on what many feel is the most famous type of pumpkin tortelli, that from Mantova.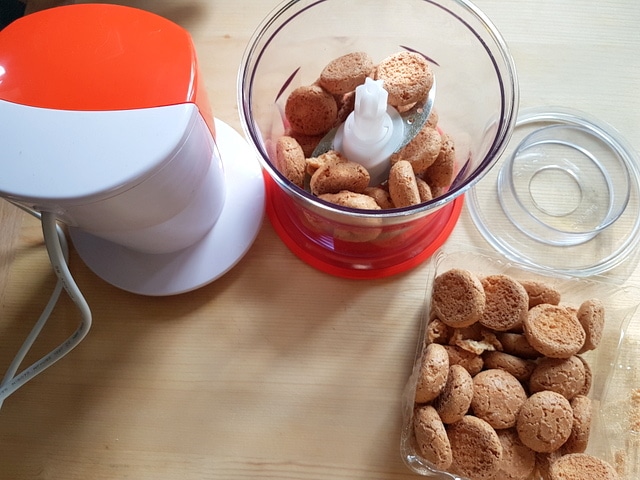 This version of Pumpkin tortelli
Having said that, I should mention that one traditional ingredient is missing from my recipe. I mean I didn't use it. Instead, I added a little lemon zest. This is because I didn't have any and it's not so easy to come by outside of Northern Italy. I'm talking about Mantovana Mostarda, a local condiment made with quince and mustard essence that Northern Italians often eat with cheese or boiled meats.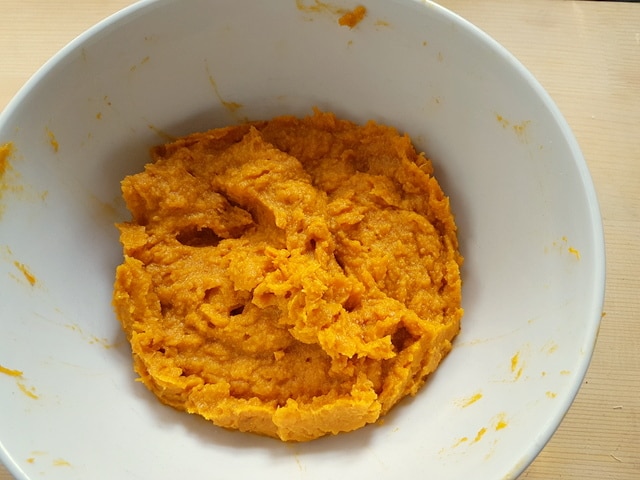 Even if made without the mostarda, these tortelli are absolutely divine. The pasta is quite simple to make and the filling contains roasted pumpkin, eggs, crushed amaretti, grated Grana Padano or Parmigiano Reggiano. a little lemon zest and nutmeg. However, for best results, it's traditional to make the filling the day before and leave it in the fridge for 24 hours or at least overnight.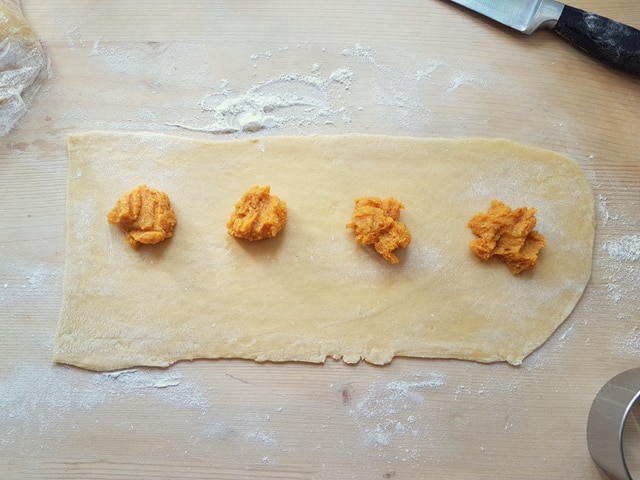 Can pumpkin tortelli be frozen?
Once you have made them, you can freeze these pumpkin tortelli uncooked. Spread them on a try in the freezer first and when they are frozen, transfer them to a freezer bag. You can cook them from frozen. But, better a few at a time, otherwise the water temperature will drop.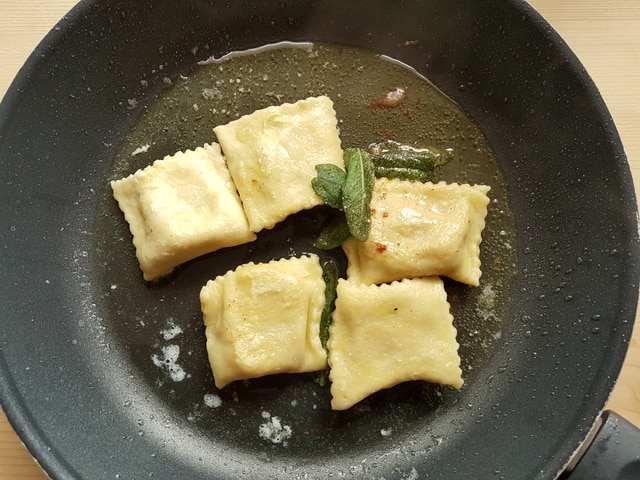 This is a great recipe for a festive menu during the upcoming holidays. Italians serve pumpkin tortelli as a primo (first course) before the main course. Why not add an Italian touch to your holiday menu and include this divine dish?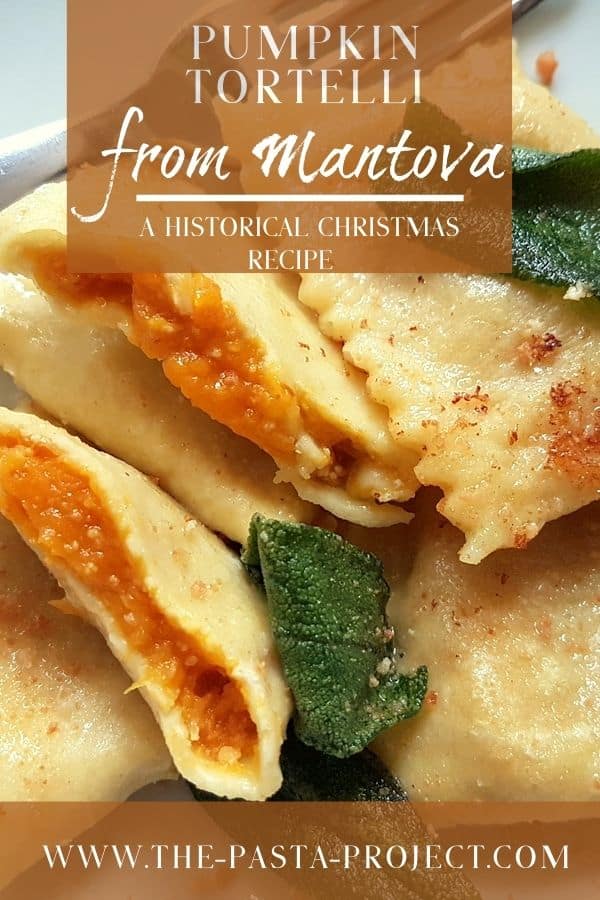 If you make this pumpkin tortelli recipe, I'd love to hear how it turns out. Please write a comment here on the blog or post a comment on the Pasta Project Facebook page.
Your feedback means a lot to me!
Buon Appetito!
Save this recipe for later?
If you want to save this recipe for later, you can print it, bookmark this page or save it to Pinterest.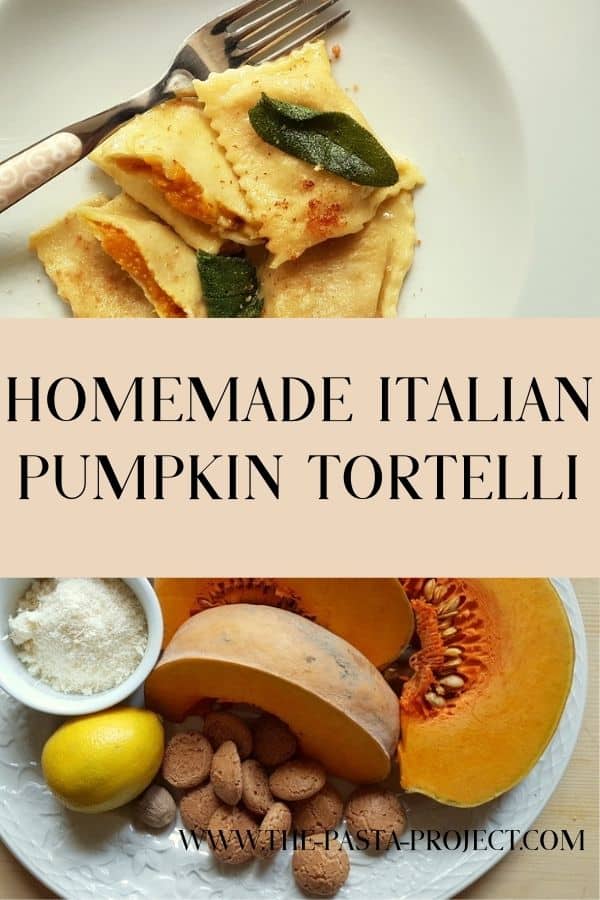 Pin for later.