Pumpkin gnocchi with speck, walnuts and parmesan cream.
I love the traditional way of serving pumpkin gnocchi with a sage butter. However, this recipe for pumpkin gnocchi with speck, walnuts and parmesan cream is divinely delicious too!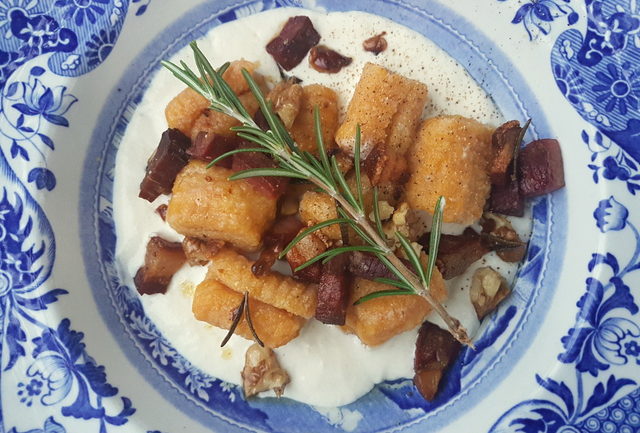 Gnocchi di zucca con speck, noci e crema di parmigiano.
Visitors who have read recent Past Project posts will know that I made pumpkin gnocchi at home recently. Although I had made normal potato gnocchi before, this was my first attempt at gnocchi made with pumpkin. I have to say how chuffed I felt once my Sicilian hubby, Salvatore, had declared my pumpkin gnocchi 'squisito' (exquisite!), especially when served in this pumpkin gnocchi with speck, walnuts and Parmesan cream recipe.
(This post was first published a year ago but has been updated)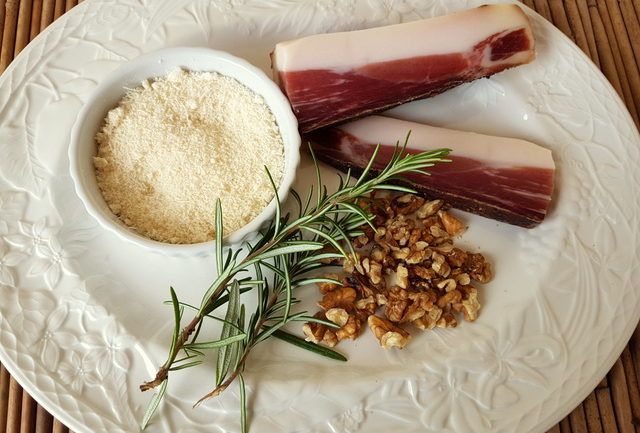 Different kinds of Italian pumpkin gnocchi.
There are different ways in Italy of making pumpkin gnocchi. They can be made, as I did with potatoes, flour and roasted pumpkin puree. They can be made without the potatoes, just pumpkin and flour or with ricotta instead of potatoes and some people also make them using breadcrumbs.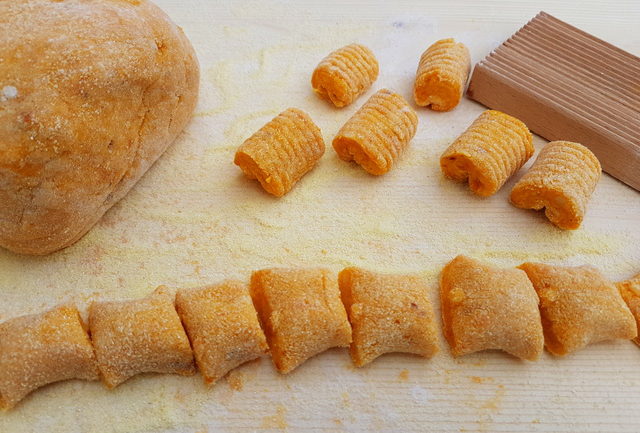 Like potato gnocchi, pumpkin gnocchi are often served in a cheese sauce such as parmesan, gorgonzola or tallegio to which ingredients like truffles, walnuts, broccoli or mushrooms may be added. And speck, pancetta and sausage are the most traditional 'meat' ingredients used in pumpkin gnocchi recipes. These gnocchi are also great baked and I'm planning to do a baked pumpkin gnocchi dish before pumpkin season comes to an end!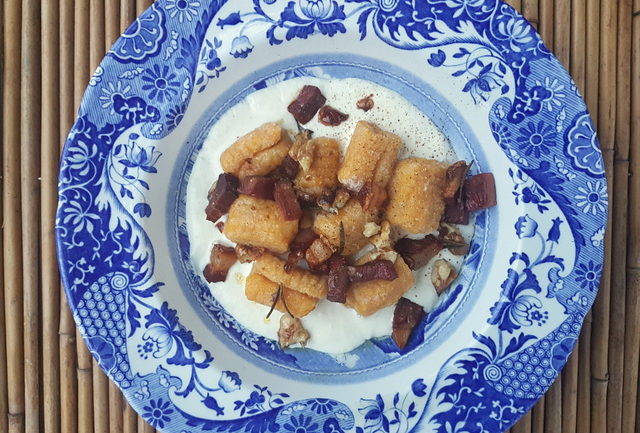 Homemade gnocchi can be frozen to use at a later date.
Homemade gnocchi can be frozen and then cooked without defrosting. So, if you make some, make extra and freeze them. However, they need to be put into the freezer on a tray or plate, so they don't stick together. Once they are frozen, you can put them into a freezer bag. Then it takes no time at all to put together a delicious meal when you're pressed for time! In fact, I have some in the freezer left over from the ones I made last week!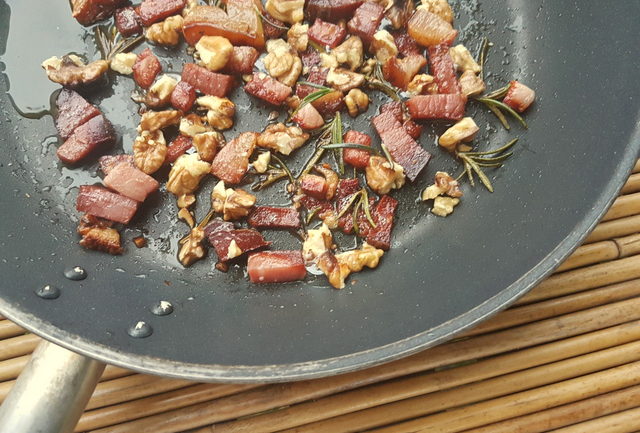 Two ways with pumpkin gnocchi.
I used my first batch of pumpkin gnocchi in two recipes, the traditional sage butter recipe (very easy to do) and this pumpkin gnocchi with speck, walnuts and parmesan cream recipe! It was divine! I cooked the speck until it started to brown, then added chopped walnuts and fresh rosemary from my garden. The Parmesan cream is just cooking cream and grated Parmesan, cooked on a low heat until the cheese melts and the sauce thickens. Then once the gnocchi were ready I put the cream in the bottom of the plate, the gnocchi on top and the speck and walnuts over the gnocchi! Sounds good, doesn't it?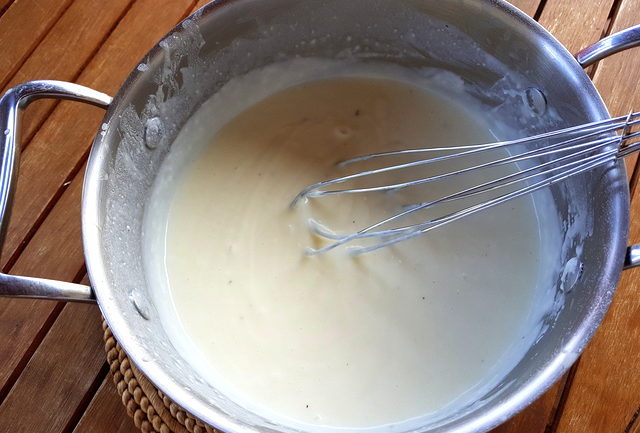 Although this pumpkin gnocchi with speck and walnuts recipe involves preparing 3 different lots of ingredients, none of them take very long if you don't count making the gnocchi themselves. This of course takes longer but isn't that difficult and so worth doing.
If you do make this recipe I'd love to hear how it turned out. You can comment here on the blog at the bottom of the page or on The Pasta Project Facebook page.
Looking forward to hearing from you!
Buon Appetito!
Make your own gnocchi!
Other pumpkin pasta recipes on The Pasta Project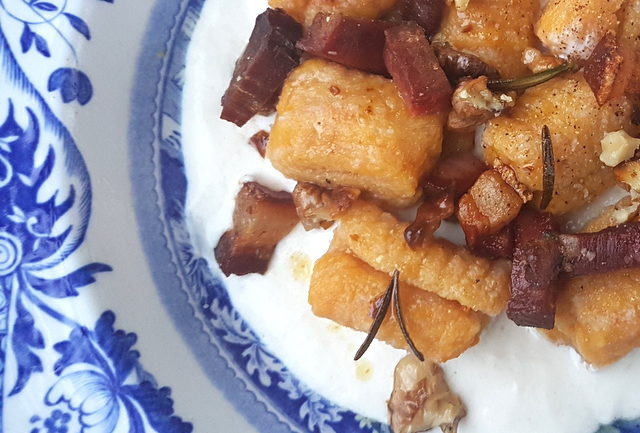 Save this recipe for later?
If you want to save this recipe for later, you can print it, bookmark this page or save it to Pinterest.
Pin for Later