6 Italian pasta with lamb recipes for Easter.
Like in many countries, lamb is traditional throughout Italy at Easter and pasta with lamb recipes are also most popular at this time of year. However, lamb isn't traditionally eaten much during the rest of the year in all the Italian regions. It's most popular in Sardinia, which is home to 4 million sheep, and the Southern Italian regions including Molise, Abruzzo and Calabria.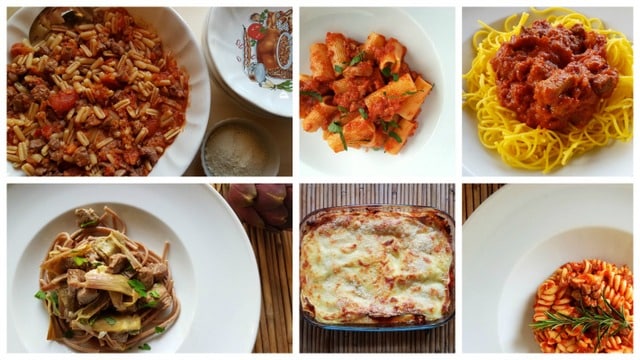 Pasta with lamb recipes are probably my favourite meat-pasta dishes, so I'm definitely going to be serving one over the Easter weekend. My only problem is that I still can't decide which dish I want to make. One minute I think my guests will enjoy a lamb lasagna most, the next minute I'm thinking about lamb with artichokes. That's a more unusual recipe. Then again perhaps a mixed meat ragu which includes lamb would be the most hearty and filling choice. So difficult to decide!
Here are some Italian pasta with lamb recipes that I have so far posted on the Pasta Project. I'm sure there will be more to come later this year. But in the meantime if you like the idea of serving your Easter lamb with pasta, I'm sure you'll find a recipe here that appeals to you. And maybe you'll be better at deciding than I am!
Happy Easter from Verona!
Just click the name of the recipe to go to the recipe post!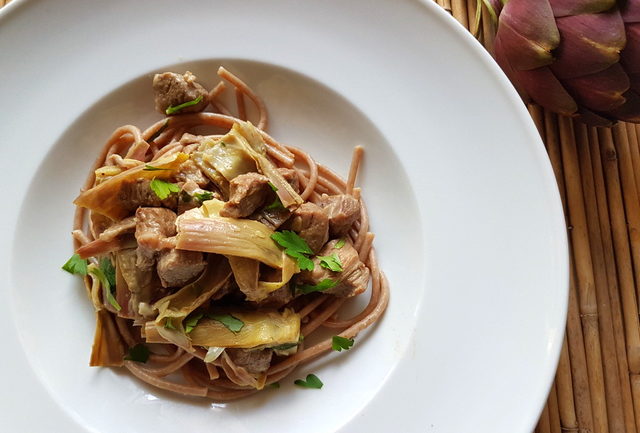 Lamb with artichokes is a traditional Sardinian dish, usually cooked during Easter. Since 4 million sheep live on Sardinia it's easy to find good quality fresh lamb meat there and lamb is an important part of the regional cuisine . Artichokes are also a quintessential Sardinian ingredient and are cooked in many different ways on the island. Apart from the 2 main protagonists in this pasta with lamb recipe, the other ingredients are few. Just a lemon, garlic, fresh parsley, a little wine and some stock or broth.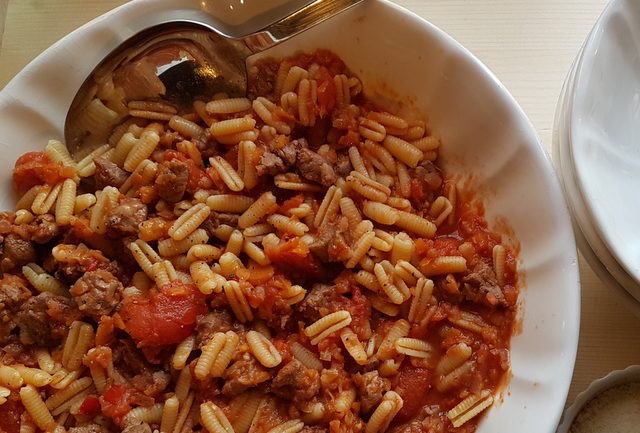 Another typical lamb pasta recipe from Sardinia. The combination of the meat and the pasta in this malloreddus with lamb ragu recipe is really fantastic. The ingredients for this sauce are quite similar to most other Italian meat ragu, but this doesn't need to be cooked for hours. Just enough for the small pieces of lamb to get tender.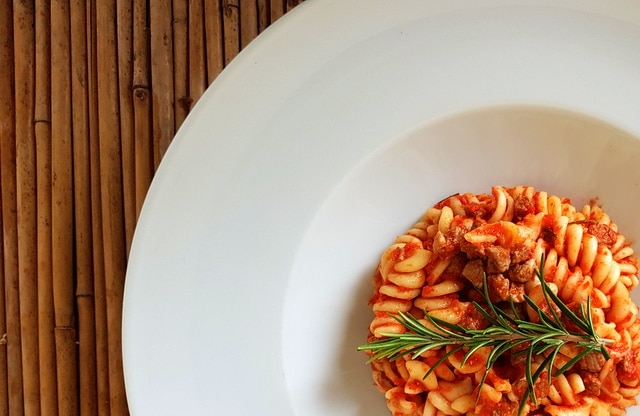 There are different versions of lamb ragu in Molise, Italy's second smallest region. This is a very simple version which contains only lamb (small pieces not minced) peeled fresh tomatoes or tomato passata, garlic, fresh rosemary, red wine and seasoning. This ragu is really tasty. In fact, I think because there aren't a lot of other ingredients, the flavour of the lamb is more intense.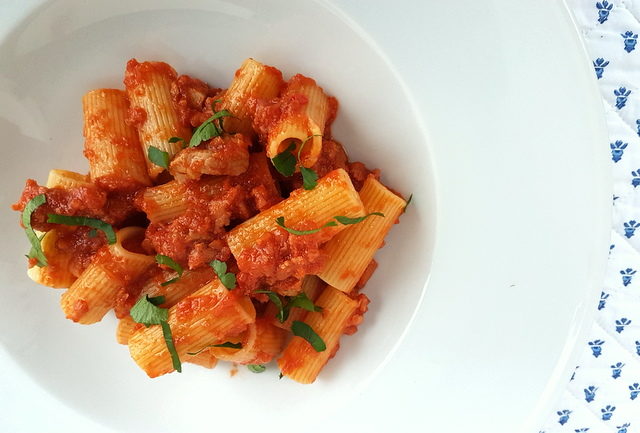 This hearty and filling 3 meat ragu (lamb, sausage and veal), also from Molise, is a typical Italian 'sugo della domenica' (Sunday sauce). Because this ragu contains 3 kinds of meat it requires a much longer cooking time than recipes with just lamb. However the flavour is a lot richer and the sauce more robust. You can also make it the day before and spend less time in the kitchen on Sunday!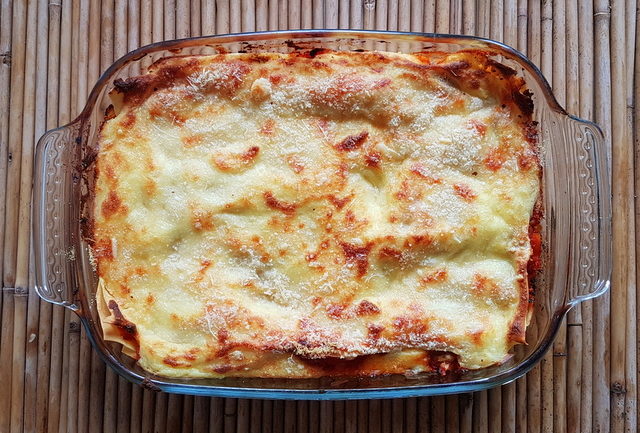 The sauce for this lamb lasagna is pretty similar to other lamb ragu recipes. But putting the ragu together with the lasagne sheets and béchamel and baking it all in the oven makes a dish that is much richer in taste than some other pasta with lamb recipes. Also baked lasagne is a dish everybody loves, so it's bound to go down well with your guests. Just make sure you make enough as I'm sure there will be demands for second helpings!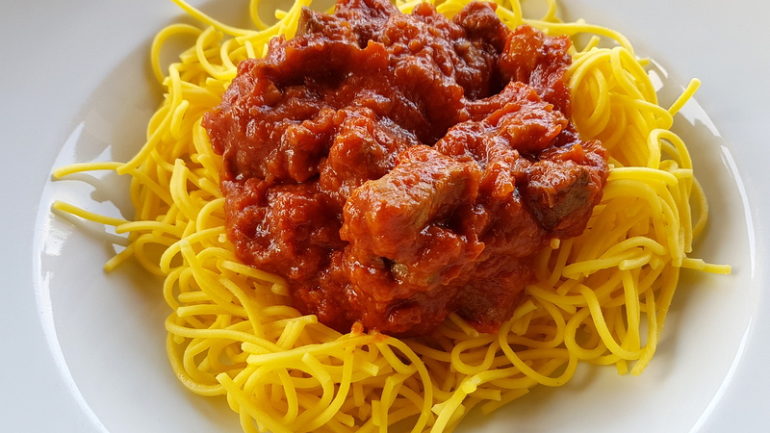 This very rich and tasty ragu from Abruzzo contains 4 kinds of meat , lamb, pancetta, veal and beef, as well as spices like cloves and nutmeg. It requires more preparation and cooking time than the other pasta and lamb recipes but if you make it you'll understand that it's worth it!
If you do try any of these pasta with lamb recipes, I'd love to hear what you think. Please write a comment here on the blog or post a comment on the Pasta Project Facebook page.
Your feedback means a lot to me!
Buon Appetito!
Pin for later.