This simple but hearty and delicious Umbrian wild pea soup is made with a legume I had actually never heard of until recently! Roveja peas are an exceptionally tasty ancient wild legume from the Sibillini mountain range on the border between Umbria and Le Marche. Of course you can also make this easy and nutritious pasta soup with other legumes such as chickpeas or lentils.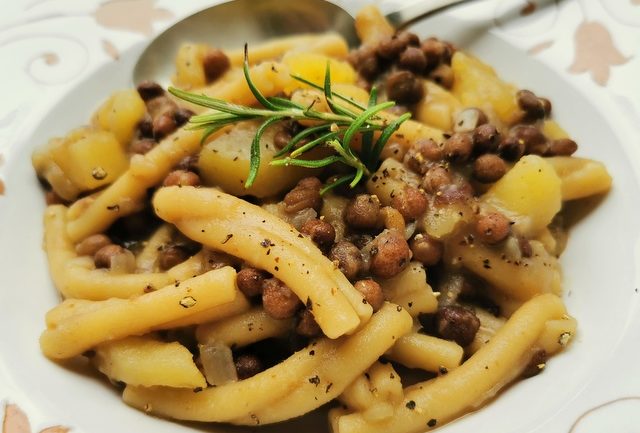 Zuppa di roveja con pasta.
A couple of weeks ago friends who live in Norcia, Umbria came to visit. They brought a boxful of local goodies with them. Norcia is famous for its sausages, hams and other cured meats. I was thrilled that their 'gift box' included a beautiful side of guanciale, some wild boar sausages and some fresh pork sausages. And yes, I have used some of these in pasta recipes which I'll be sharing here on The Pasta Project very soon!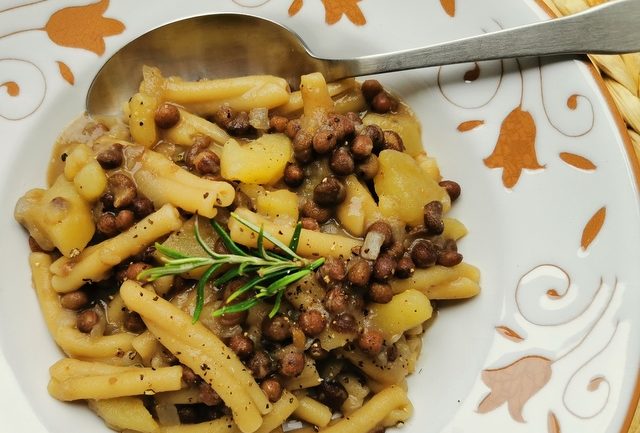 However, they also brought a bag full of dried beans and other legumes and cereals, including a unique legume, most commonly called roveja in Italian, but also known as roveglia, roveggia, rubiglio or pisello dei campi. This is the legume I used in this Umbrian wild pea soup recipe.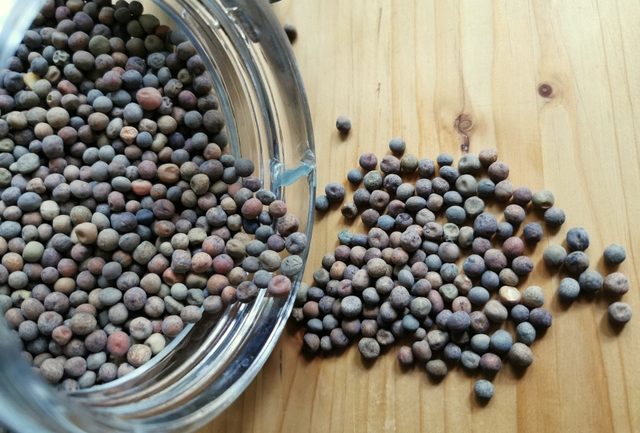 Umbria is famous for its legumes and cereals. The Umbrian kitchen is very rustic and lentils, chickpeas, cicerchie (wild chickpeas), borlotti beans, cannellini beans and pearl spelt and barley are all staples in the local diet. Of course, I am familiar with all these foods, but I had never heard of roveja wild peas before!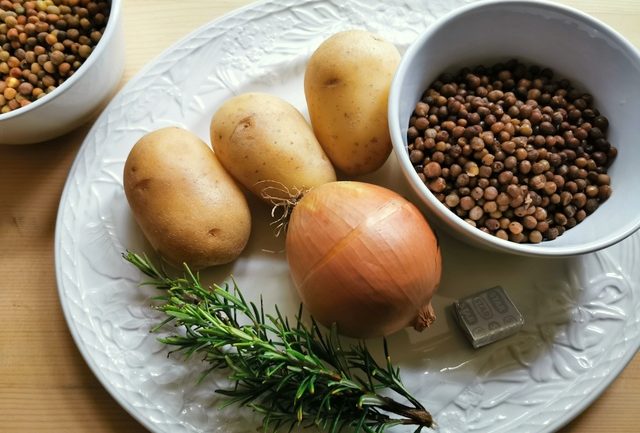 What are roveja wild peas?
As it turns out, roveja peas are a rather rare and relatively unknown type of Umbrian wild field pea. They do actually look like small peas but are dark brown, reddish or dark green in colour. Some researchers believe Roveja is an ancestor of the common pea, while others claim it is a true species.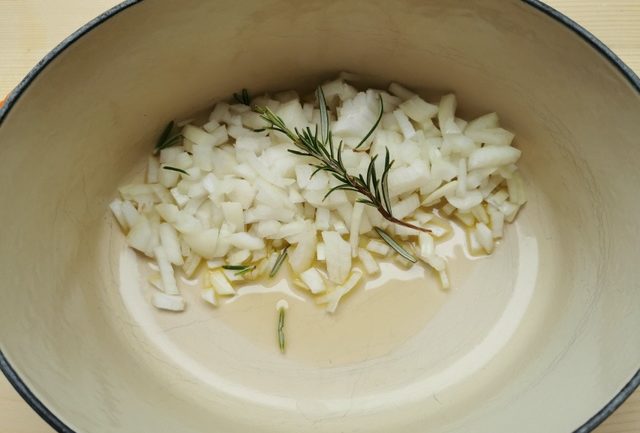 The Roveja pea is a very ancient wild pea, originally from Western Asia. It was wild harvested or grown for centuries on high altitude terrain in the Sibillini mountains in Umbria and Le Marche, where it was part of the staple diet of the local shepherds and farmers. It was also much appreciated by the Ancient Romans and Greeks.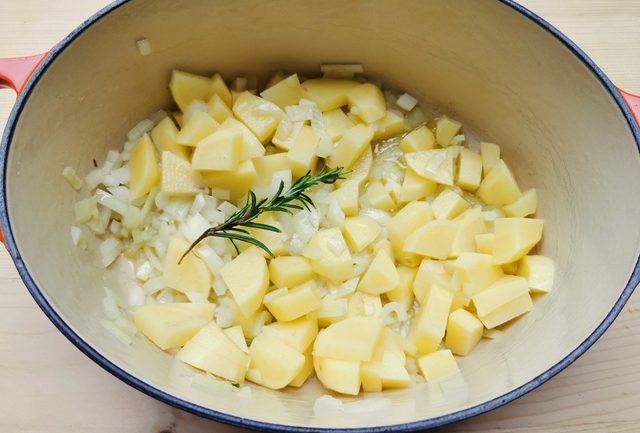 However, these wild field peas almost completely disappeared from tables with the introduction of mechanical harvesting. The long stalks of roveja plants tend to lie on the ground, making it impossible for threshing machines to harvest them. Even today, the crops are scythed manually. However, nowadays, the Roveja pea is enjoying a resurgence through a Slow Food Ark of Taste status that encourages its use and preservation.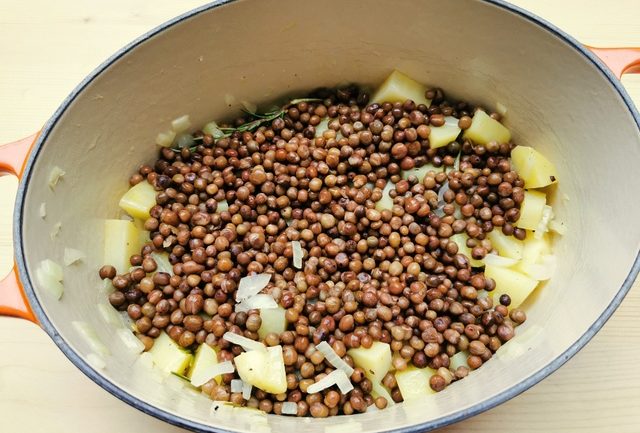 This Umbrian wild pea pasta soup.
Since roveja peas are relatively unknown outside of the area they come from, finding recipes for them wasn't so easy. In Umbria, they are used mostly in soups, like this Umbrian wild pea soup with casarecce. I also found a delicious recipe for roveja peas with guanciale, pecorino and bread gnocchi which I will be publishing soon. However, this pasta soup was the first dish I made with roveja and it was so so tasty! Easy to make too!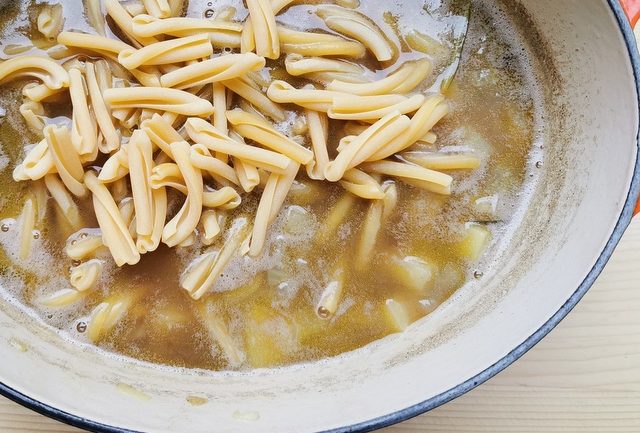 Apart from the legumes, all you need is a couple of potatoes, onions, rosemary, some vegetable broth and some pasta. Of course, finding roveja for this Umbrian wild pea soup is not easy but you can substitute the peas with chickpeas, lentils or beans.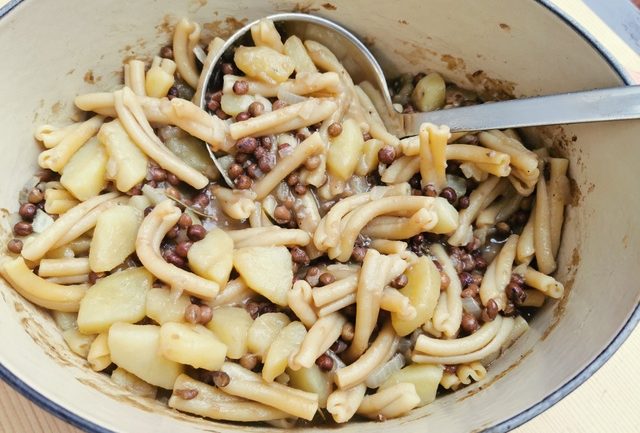 The most time consuming part of this Umbrian wild pea soup recipe is preparing the legumes. Roveja peas can only be bought dried, not canned. So, this means you will need to soak them overnight and then boil for about an hour before making the soup.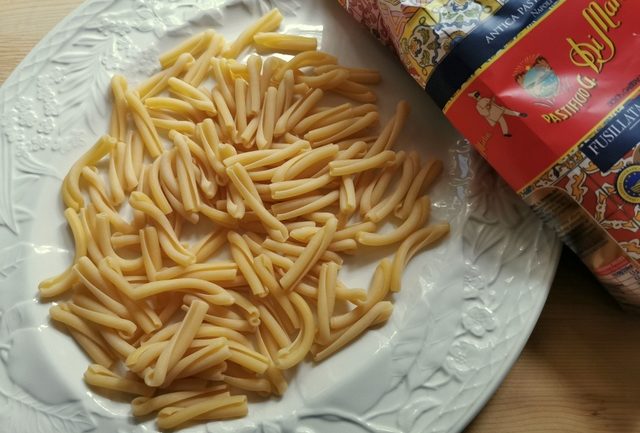 The Pasta.
This Umbrian wild pea soup recipe can be with any small pasta shape. The recipe I followed called for ditalini. But, since I didn't have any of that pasta, I used one of my favourite shapes, casarecce. To be more precise, I used fusillata casareccia by a company called Di Martino from Gragnano, Naples.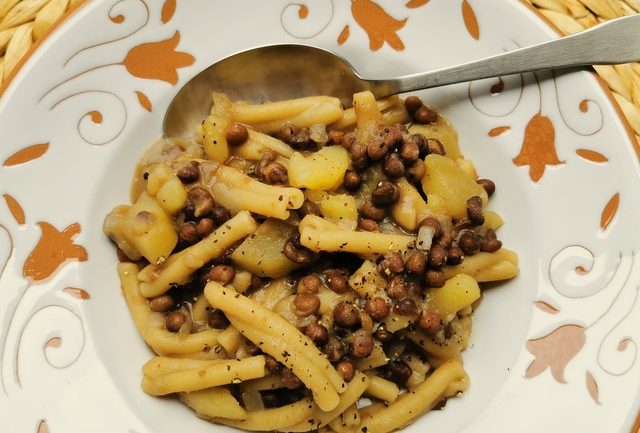 Di Martino is one of the most well-known producers of pasta di Gragnano IGP. I got this pasta when I was invited to lunch at the Di Martino pasta bar in Naples earlier this year. In Italy, the IGP certification for food is a bit like saying DOC for wine.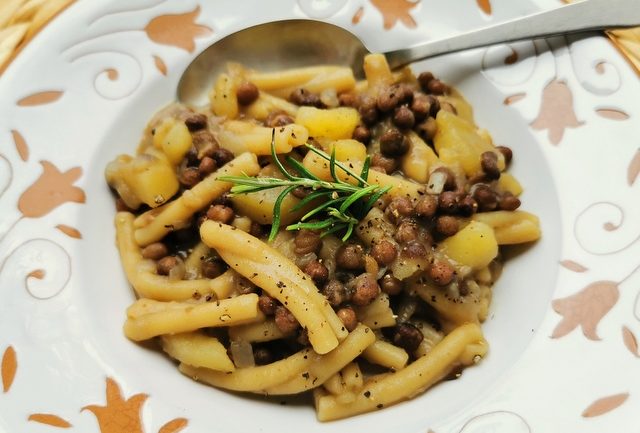 Gragnano is a town near Naples where dried pasta has been produced for around 500 years! Nowadays, there are about 15 companies producing pasta di Gragnano IGP. If you'd like to know more about this type of pasta, do read my post about my visit there. I was invited to Gragnano by Pastificio dei Campi , a prestigious pasta company which is part of the Di Martino group.
Whichever pasta you choose to make this delicious Umbrian wild pea soup recipe with, I'm sure you'll love this simple rustic dish! It's easy to make and very tasty and nutritious. You can also make this Umbrian pea soup with homemade casarecce.
Pin for later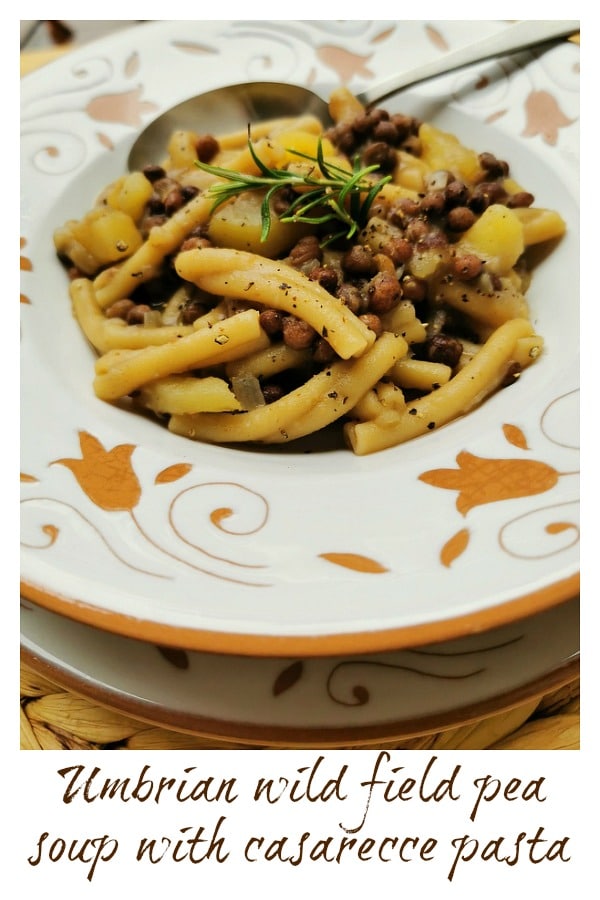 If you do try this Umbrian wild pea soup and pasta recipe, I'd love to hear what you think. Please write a comment here on the blog or post a comment on the Pasta Project Facebook page.
Your feedback means a lot to me!
Buon Appetito!
Pin for later.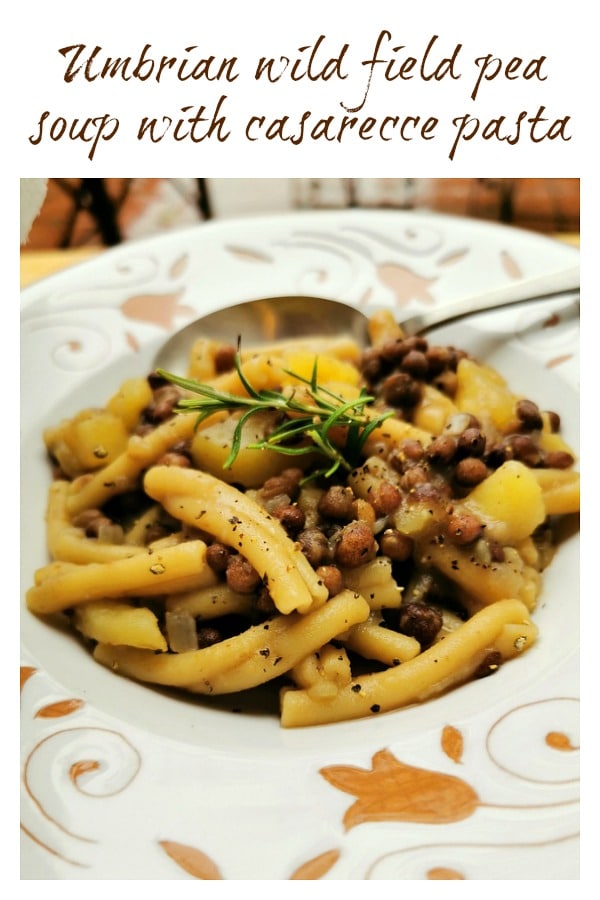 Save this recipe for later?
If you want to save this recipe for later, you can print it, bookmark this page or save it to Pinterest.
Pin for later!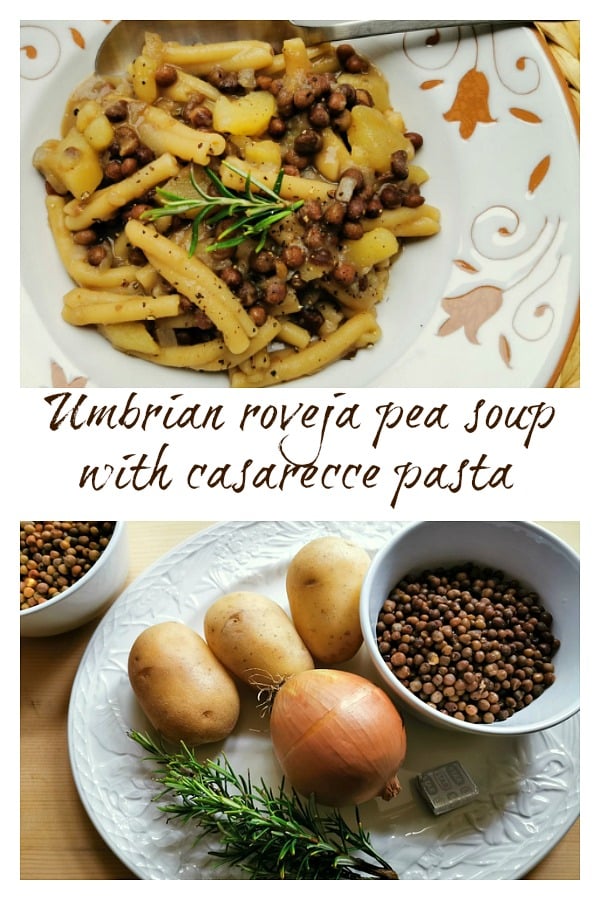 More recipes you may like