Tuna and Anchovy Vermicelli (alla Campolattaro): recipe from Naples.
This 19th century tuna and anchovy vermicelli recipe was invented by a Neapolitan marquis. It is not only simple to make and delicious, but you can impress your guests with the history behind the dish!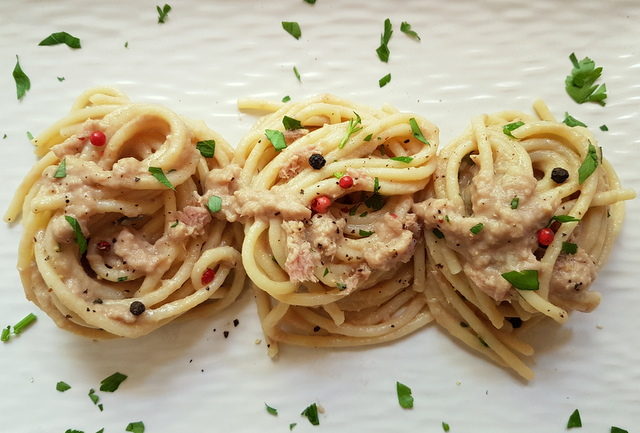 Vermicelli alla Campolattaro.
Modern day Neapolitan cooking has two roots. The first is what is often referred to as 'la cucina povera' based on the diet of the peasant population. The other is based on the food enjoyed by the nobility of the past!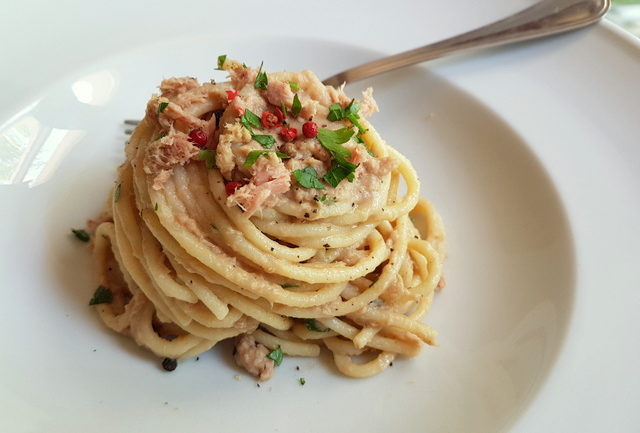 Some vermicelli alla Campolattaro history!
Many 19th century Neapolitan aristocrats were passionate about gastronomy. They normally had famous chefs working for them but often tried their hand at inventing new recipes themselves. These recipes were usually rich and sophisticated and often influenced by French cuisine, which was fashionable with the upper classes. This canned tuna and anchovy vermicelli recipe was invented by Don Emilio Capomazza, Marchese di Campolattaro.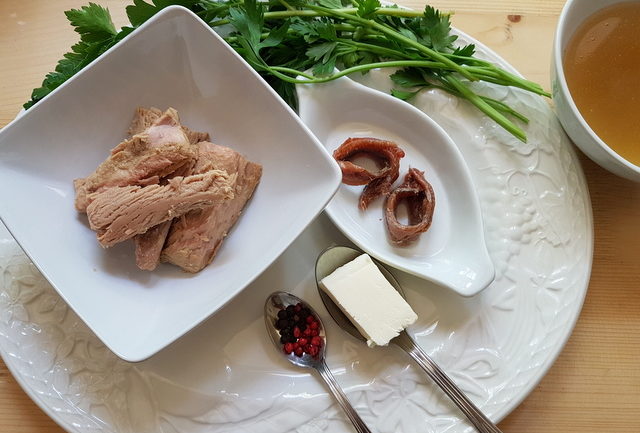 Don Emilio Capomazza, Marchese di Campolattaro, lived in the second half of the nineteenth century. In the words of Jeanne Carola Francesconi (Italian chef and cookbook author), 'He was a versatile and cultured gentleman, of great charm and a fascinating conversationalist. He was Mayor of Naples and a member of parliament, but he did not disdain the cultivation of the most prosaic of the arts: He created three famous pasta recipes that were named for him."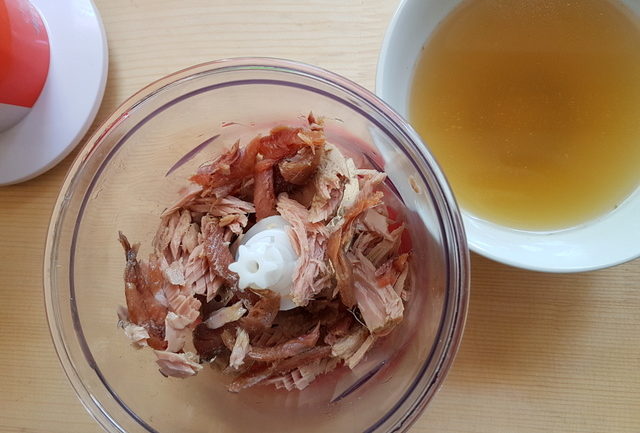 Tuna and anchovy vermicelli is the simplest and best known of the 'three pasta recipes' invented by Marchese alla Campolattaro.
The ingredients.
Despite the fact that this tuna and anchovy vermicelli dish is the invention of a marquis in the 19th century, it is pretty contemporary in taste. It requires just a handful of ingredients, most of which are considered larder staples by the majority of Italians today. To make this tuna pasta recipe, all you need is anchovies, red/pink peppercorns, black peppercorns, beef stock, butter, olive oil and, of course, canned tuna and pasta!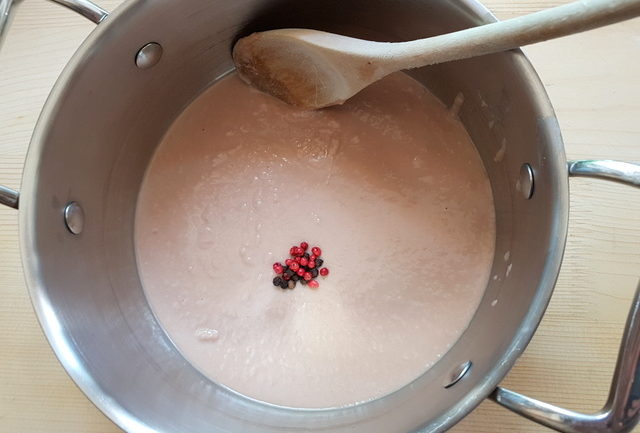 The canned tuna and anchovies.
In coastal Campania, Calabria and Sicily, preserving tuna in olive oil is an old tradition which some people still follow. So, although the Marchese di Campolattaro wouldn't have used canned tuna, he would have used tuna preserved in olive oil! However, nowadays most Italians buy their preserved tuna in olive oil at the supermarket! The same goes for anchovies, which are traditionally preserved in salt or olive oil.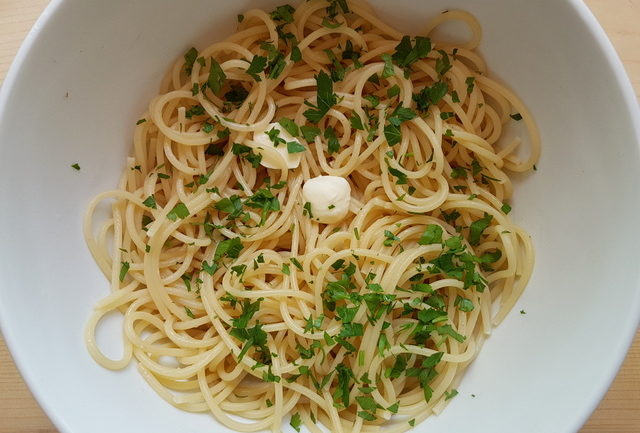 For this vermicelli alla Campolattaro, I used slightly more expensive tuna fillet in olive oil, but of course you can use any good quality canned tuna. If it's Italian, even better! For the anchovies, I decided on anchovies also in olive oil. But, salted anchovies are the original ingredient so feel free to use those instead.
The pasta.
This tuna pasta recipe calls for vermicelli but actually vermicelli is the name Neapolitans used in the past for spaghetti. In fact, vermicelli is one of the oldest forms of dried pasta originating in Campania. Once upon a time, Neapolitan pasta makers were actually called 'vermicellari'. Today, Italian vermicelli is wider than spaghetti but you can use either. The vermicelli I used came from a company called Di Martino, one of the producers of my favourite pasta, pasta di Gragnano IGP.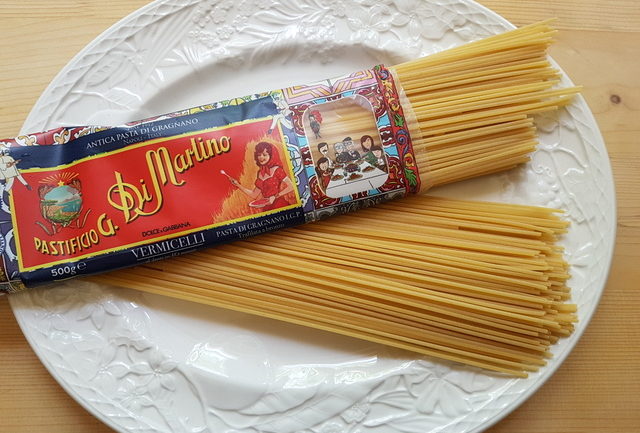 Pasta di Gragnano
For those who don't know it, Gragnano is a town near Naples where dried pasta has been produced since 16th century, that's almost 500 years! There is an association of pasta makers in Gragnano who produce pasta di Gragnano IGP. IGP is like saying DOC for wine. It's a European certification to guarantee the origin, ingredients and production processes of certain food products.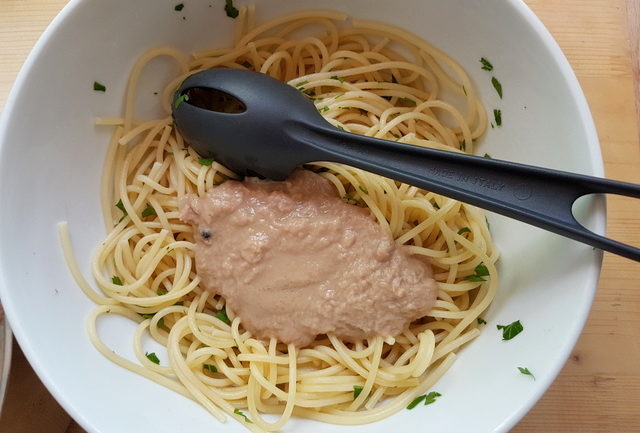 What this means to me is that pasta di Gragnano IGP is like the champagne of pasta. There are a number of different companies producing this pasta and between them they export to 42 countries! So keep an eye out for it!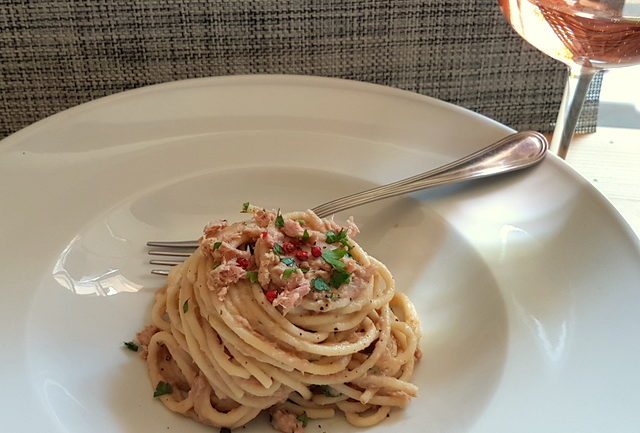 There are many Southern Italian pasta recipes with canned tuna. Most of these recipes are pretty simple and eaten at informal family meals. Vermicelli alla Campolattaro actually looks and tastes more sophisticated than most canned tuna pasta dishes. I think it's elegant enough to serve to guests too!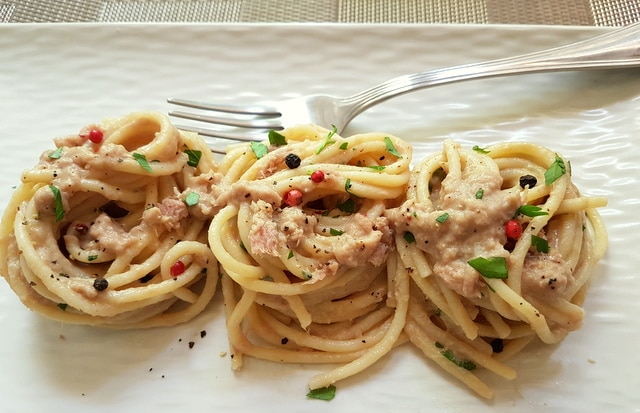 If you make this tuna pasta recipe, I'd love to hear how it turns out and if you liked it. Please leave a comment here on the blog or on The Pasta Project Facebook page.
Looking forward to hearing from you!
Buon appetito!
Save this recipe for later?
If you want to save this recipe for later, you can print it, bookmark this page or save it to Pinterest.
Pin for Later