Tagliatelle pasta muffin nests; great party food!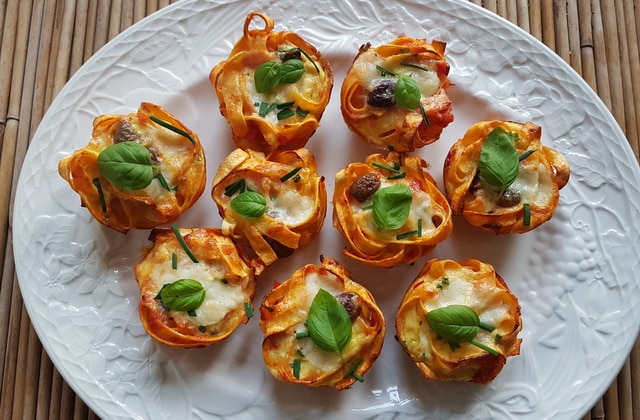 Sformatini di tagliatelle.
Although not an old traditional dish, these tagliatelle pasta muffin nests are becoming really popular here in Italy. They make great snacks or party food and can be made with different pasta sauces. I have found recipes for these pasta nests with similar ingredients to carbonara, with Bolognese sauce, with pesto and with mushrooms! So you can be pretty creative when making them!
(click to go straight to recipe)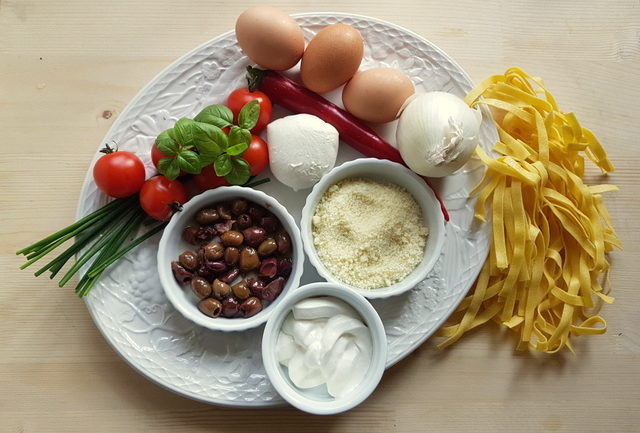 In Italian, they are often called 'sformatini ' which translates to pies in English. But, since these are made in a muffin dish and look like nests, I think calling them pasta muffin nests is more apt! What would you call them?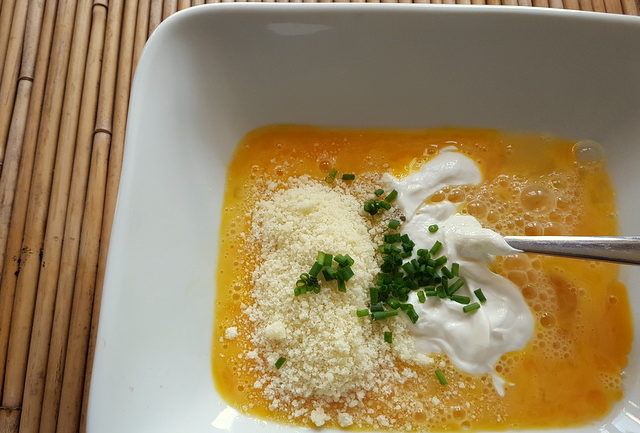 Some Italian recipes refer to them as 'timballi', timballini or tortini, but 'tortini' also means little pies and a timballo is usually a larger baked pasta either inside a pastry crust or surrounded by vegetables like my parmigiana timballo with ziti.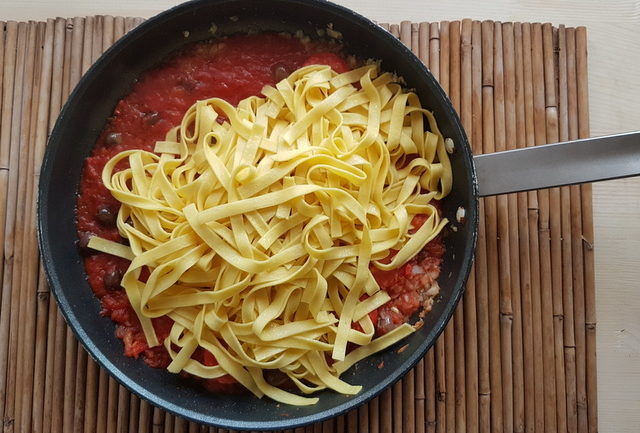 The pasta for your muffin nests.
I used fresh tagliatelle from Giovanni Rana to make my pasta muffin nests. Not homemade, as here in Northern Italy I can buy very good fresh tagliatelle. However if you can't find fresh pasta and don't want to make the pasta yourself, dried tagliatelle would be just as good. You can also use spaghetti!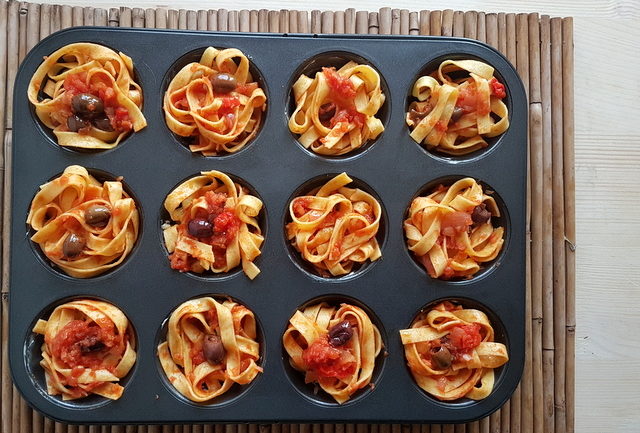 The pasta sauce.
The sauce in this pasta muffin nests recipe is what Italians call 'alla Mediterranea', Mediterranean sauce. It includes typical Mediterranean ingredients such as tomatoes, olives, onions, peperoncino (red chili pepper) etc. It's easy to make and doesn't take very long.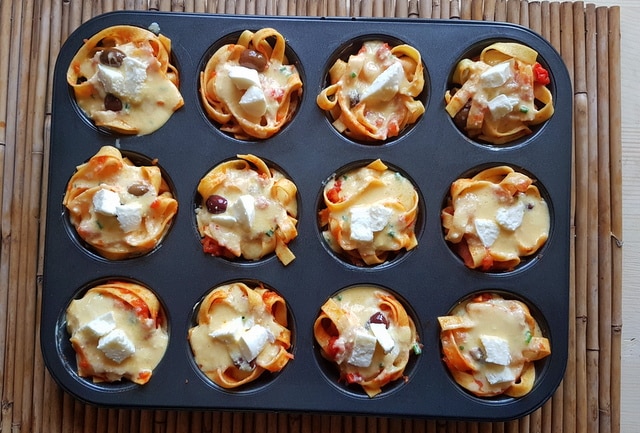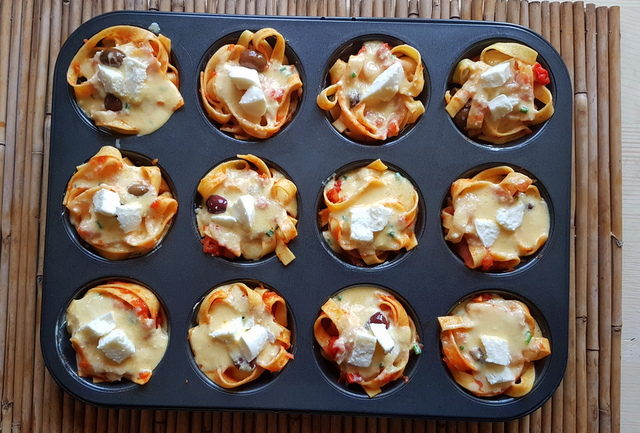 Making the pasta muffin nests.
As I mentioned above, these pasta nests are made in a muffin tin. I used a 12 muffin tin so that the ingredients will make 12 pasta muffin nests. Once you have made the Mediterranean sauce and cooked the pasta, you will also need a mixture of eggs, grated pecorino cheese, chives and cream to pour over the pasta once it is in the muffin tin. As a final touch a few cubes of mozzarella on top to give the nests a golden cheesy finish!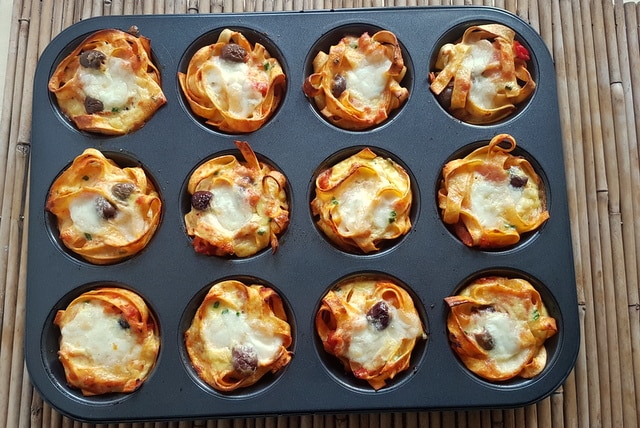 I'm sure you'll love these tagliatelle pasta muffin nests. They're bound to be a winner with both family and friends and I'm sure the kids will love them too!! If you do make these delicious pasta nests please do let me know how they turn out. You can rate this recipe and comment at the bottom of the recipe page or write a comment on The Pasta Project Facebook page. I'd so love to get your feedback!
Buon appetito!
(see the recipe on the next page. Just scroll down and click 2)