Fettuccine pasta with giant prawns and cherry tomatoes.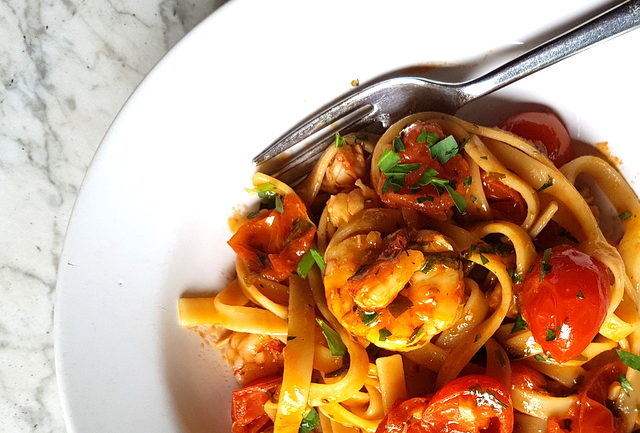 Pasta con gamberoni e pomodorini.
Pasta with seafood is very very popular here in Italy, most especially in the southern Italian regions and coastal areas. There are many delicious seafood pasta recipes. Some are made with a mix of different types of shellfish, fish and crustaceans . Others contain just one type of seafood (with or without tomatoes) and, in some cases, with other vegetables. This divine pasta with giant prawns and cherry tomatoes is my Sicilian hubby's recipe.
(Click to go straight to recipe and leave your comments)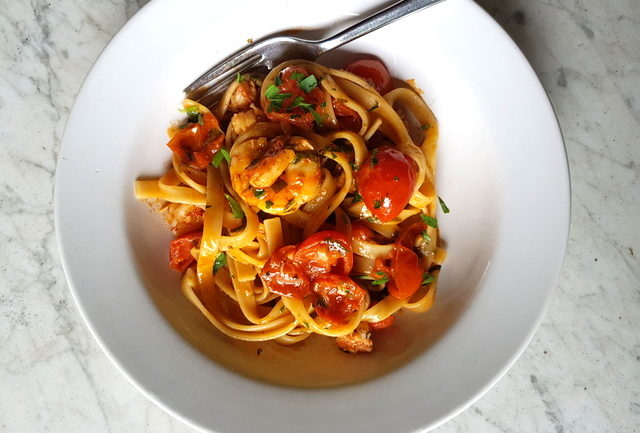 Last weekend we stayed with close friends who have a beautiful country villa B&B in the Oltrepo Pavese area in Lombardy near Pavia, and not far from Milan. Luckily for us, they occasionally have weekends without paying guests and we can take advantage and go to visit! You can click this link to see where they live. It's a beautiful place to stay if you're ever in the area!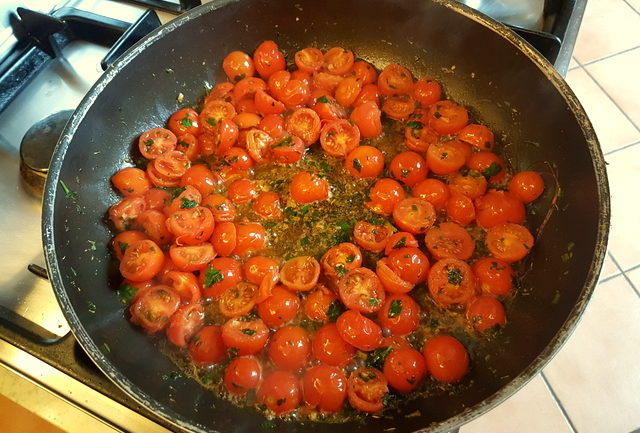 Watching men cook!
Our friends are real foodies too and we always enjoy the dishes they serve when we stay with them! This time round the 'boys' decided to cook Sunday lunch together! So, while my friend Arabella and I took my dog for a walk, our hubbies set about making our lunch. They made this yummy pasta with giant prawns and cherry tomatoes!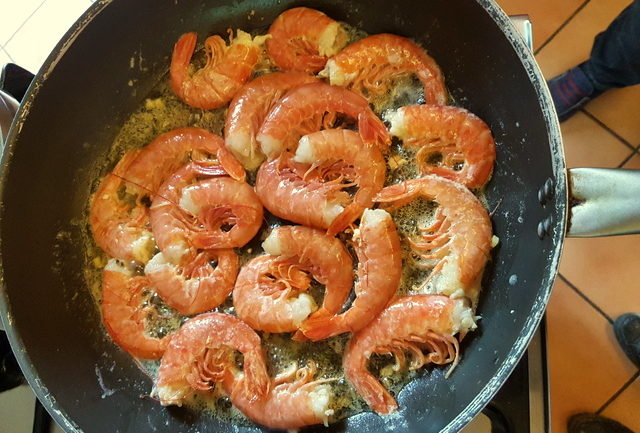 I didn't manage to get a photo of the ingredients before the cooking started. But, we came back from our walk in time to enjoy a glass of prosecco whilst watching the men cook. (Always a pleasure!!) I was also able to take some pics of the pasta with giant prawns in progress! Because it turned out to be so yummy, I felt I had to share it here on The Pasta Project!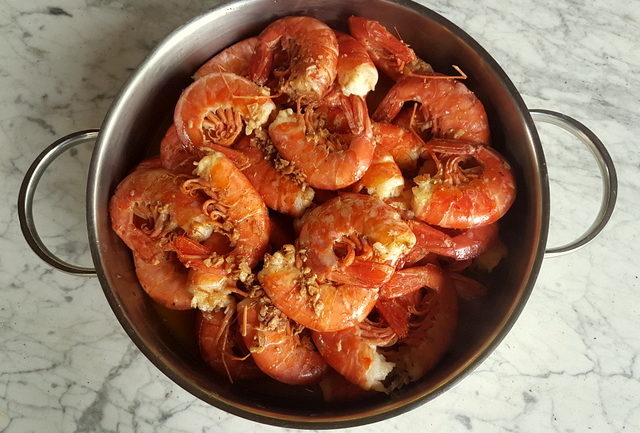 Italian food is often very simple but tastes sophisticated!
This recipe is yet another example of how Italians can take just a few ingredients and put together food that is good enough to be served in the classiest or most sophisticated of restaurants! My hubby is Sicilian, so he's pretty good at these dishes. However, because it's actually a very simple recipe, I think most people can make it.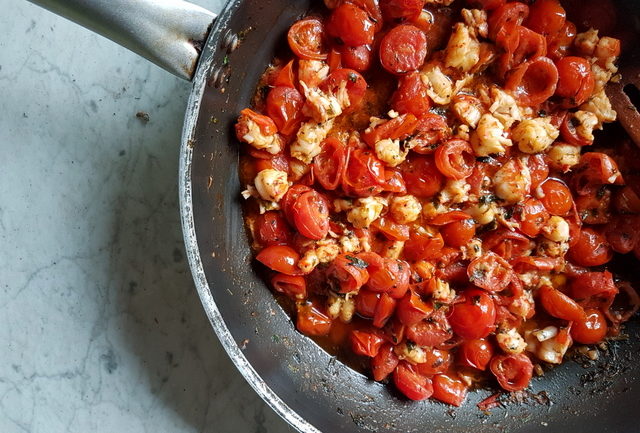 Just a few ingredients is all you need!
The ingredients were just jumbo or giant prawns (You can use frozen ones), fresh cherry tomatoes (they have to be fresh and mature), garlic, dried thyme, parsley, white wine and butter. The boys cooked the tomatoes and prawns separately and then put them together to produce an exquisite sauce, which we ate with fettuccine.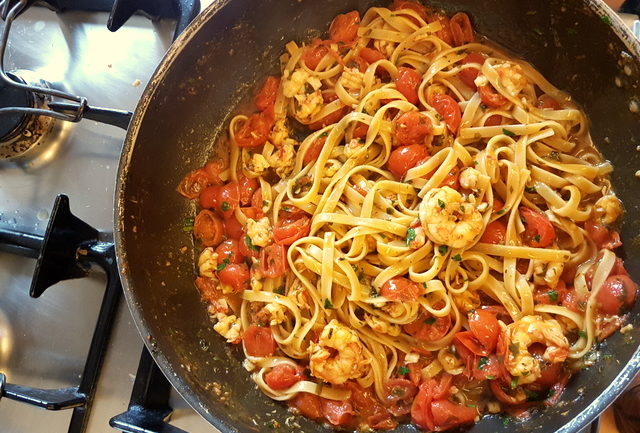 The fresh tomatoes really made this pasta with giant prawns recipe. In fact, the tomato sauce could be served with pasta without the prawns for a very simple yet delicious meal! However, adding the prawns took this recipe to a different level. This is a dish you could serve at dinner parties and be sure to wow your guests!
Buon appetito
(Go to next page to see the recipe. Just scroll down and click 2)