Conchiglioni with prawns (or scampi)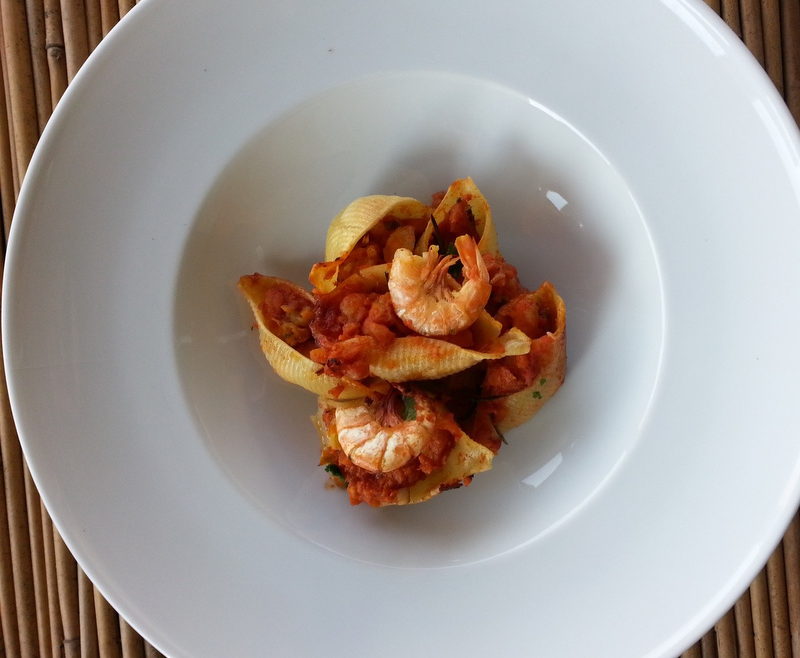 Conchiglie con salsa di gamberi (o scampi)
I have to start with a confession. This recipe was supposed to be made with scampi. However, somehow, I came out of the shop with prawns! So somewhere between home and the fish counter in my local supermarket prawns had replaced scampi in my head! Have you ever done that? (go straight to recipe)
Finger-licking good!
But, all was not lost because the resulting conchiglioni with prawns was absolutely finger licking good and I suppose one could use either. Apart from the confusion with the main ingredient, all the other ingredients are the same as the recipe I was following which comes from Puglia.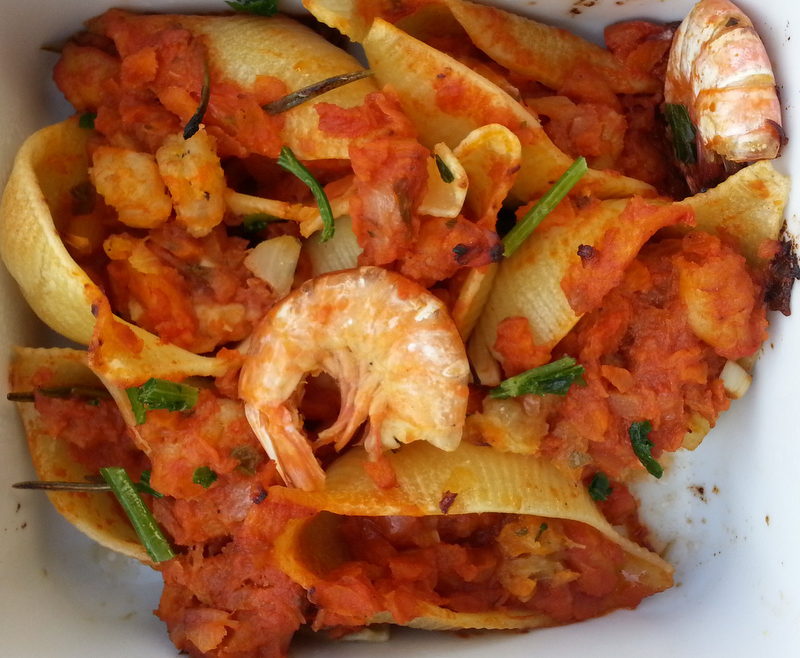 For those that don't know, Puglia, also called Apulia in English, is the region that occupies the heel of the Italian boot! Puglia has lots of coastline, so fish and other seafood play an important part in the local cuisine. Both are very often served with pasta. In Puglia you can find pasta with sea urchins, mussels, clams, tuna, anchovies, sardines and much more. The southern Italians love their seafood pasta. In the North, where I live, people eat a lot of seafood too, after all most of Italy has a coastline but pasta is not so often paired with it.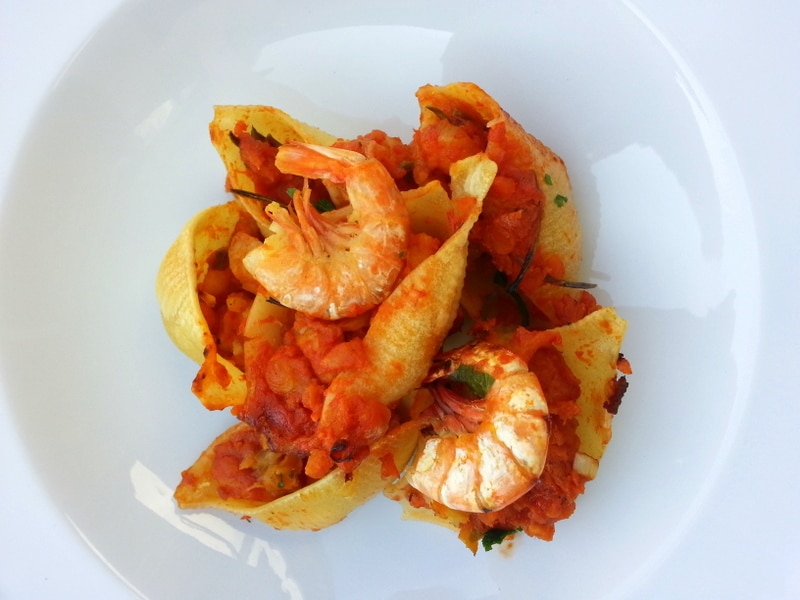 I chose to do this recipe for a number of reasons but mostly because I love baked pasta and particularly pasta that can be stuffed. The jumbo shell pasta I used are called conchiglioni. They are part of the conchiglie pasta family. The smallest version being the conchigliette, which are popular in soups and salads. The middle sized version are conchiglie which are great with thick sauces and the biggest ones are the conchiglioni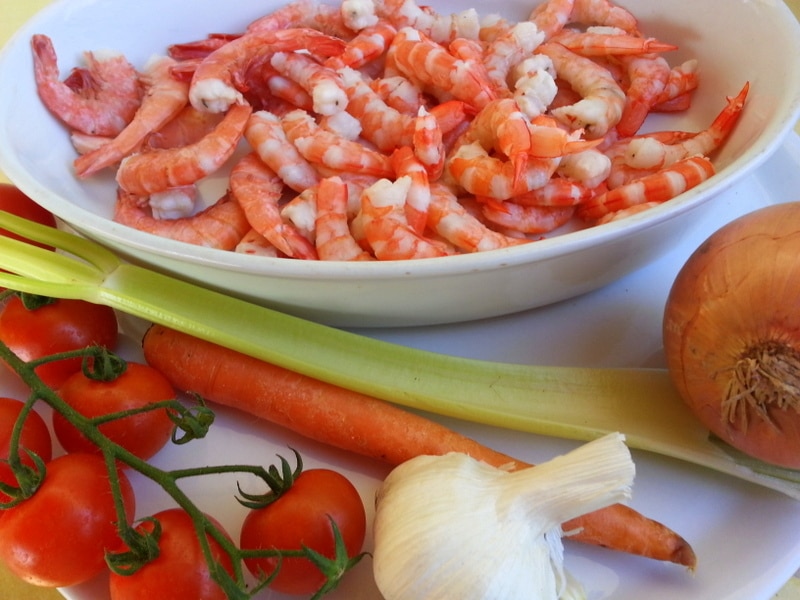 I also wanted to find a special pasta recipe that would not only taste wonderful but would also look great on the table during the Easter holiday weekend, when so many of us are entertaining. This conchiglioni with prawns isn't difficult to make but it will impress your guests no end! I hope you get the chance to try this one out. I am sure that, if you do, you will thank me for introducing you to it!
Happy Easter and buon appetito!
(see the recipe on page 2)