Pasta Mancini: Pasta From Field to Fork.
Pasta Mancini is an Italian pasta producer that makes pasta from its own wheat in a factory located in the middle of its own wheat fields. I visited this unique pasta company recently and was so impressed by their field to fork production process!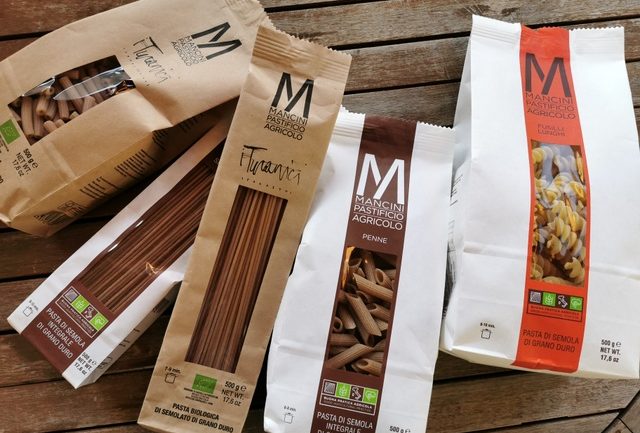 Since starting The Pasta Project in 2016, I have cooked not only many pasta shapes and recipes, but also pasta from a large number of pasta brands. Of course, there's a lot of fantastic pasta here in Italy! However, like many other food products there are degrees of excellence.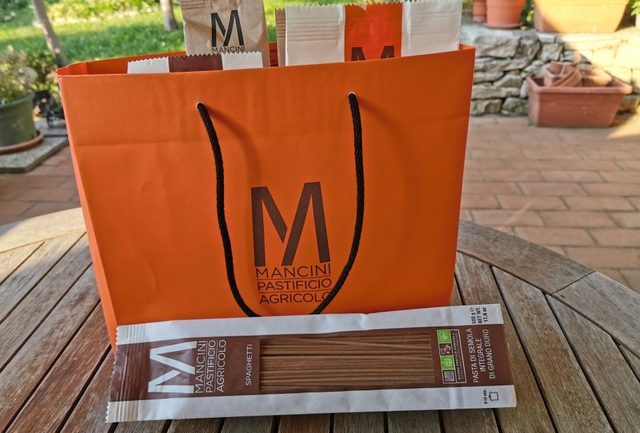 One brand which has long been a favourite of mine is Pasta Mancini. This company is quite unique in the world of Italian pasta because they make their pasta with wheat they grow themselves. So, literally this is pasta from field to fork! In fact, the Mancini family are originally durum wheat farmers going back generations.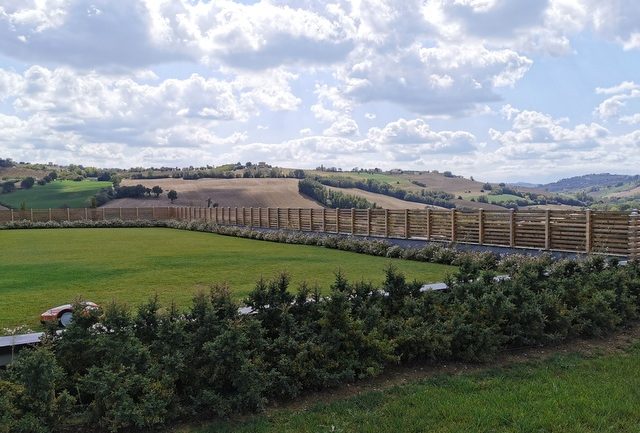 Pasta Mancini is located in Le Marche, a region in Central Italy that has been a centre of wheat farming since Roman times. Today, the Marche region is the third largest producer of durum wheat in Italy after Puglia and Sicily.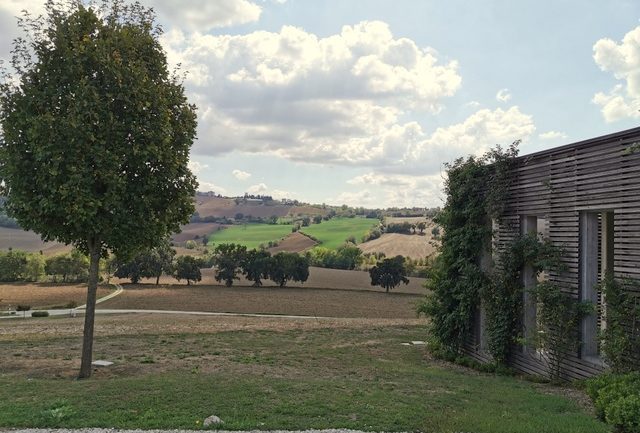 My visit to Pasta Mancini.
I recently visited Pasta Mancini and was taken on a tour of their pasta production facility by marketing manager Lorenzo Settimi. Although I knew before that this pasta factory is located in the middle of their wheat fields, I was overwhelmed by how beautiful the whole set up was. From the company's offices you look out onto rolling hills and fields, with a few walled hilltop towns in the distance! So romantic!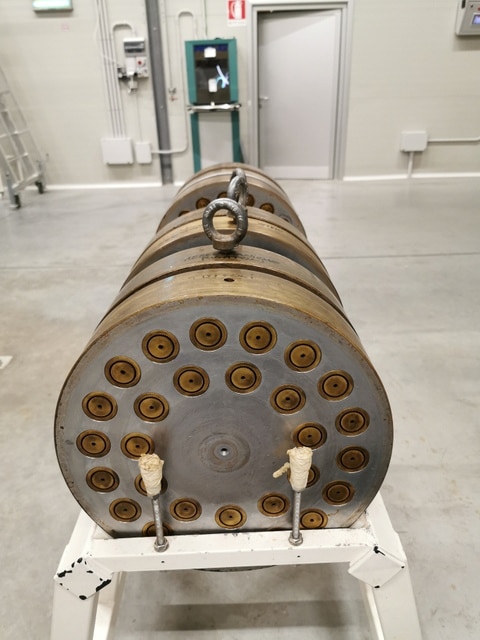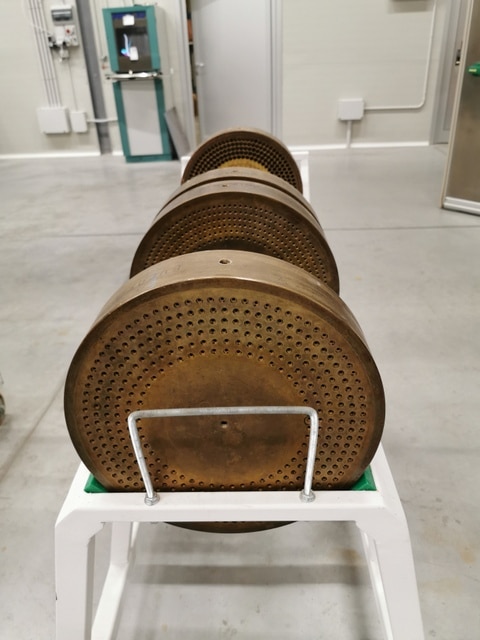 But, it's not the beauty of the location that makes Mancini makers of pasta par excellence. It's their approach to the pasta making process. That process begins with the raw material, in this case durum wheat! Most dried pasta is made from durum wheat. In fact, in Italy it has to be according to law.
Pasta from field to fork begins with the soil and the seed.
Milled durum wheat is called semola in Italian, semolina flour in English. Because Pasta Mancini grow their own durum wheat, they are better able to control the quality of the 'semola' they use to make their pasta. This 'control' begins with their farming methods. The company follows a set of principles known as Good Agricultural Practices (GAP). In short, every farming activity is environmentally sustainable.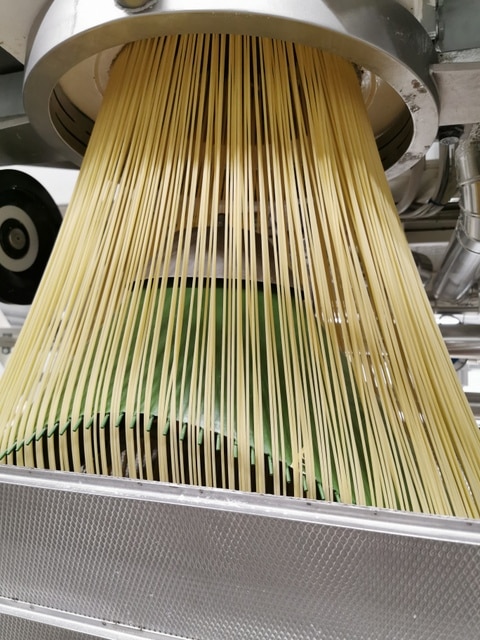 At Pasta Mancini, crop rotation keeps the soil fertile, which in turn increases production, improves quality and reduces the environment impact. Crop rotation involves planting fields with legumes and sunflowers instead of durum wheat every second year.
However, the Mancini family takes other measures to ensure the quality of the wheat crop. I was fascinated to hear that they select the variety of durum wheat (cultivar) to be planted in each field based on the conditions of the field. In fact, the physical and chemical properties of each plot are monitored carefully to help them decide on crop selection and how to work the land.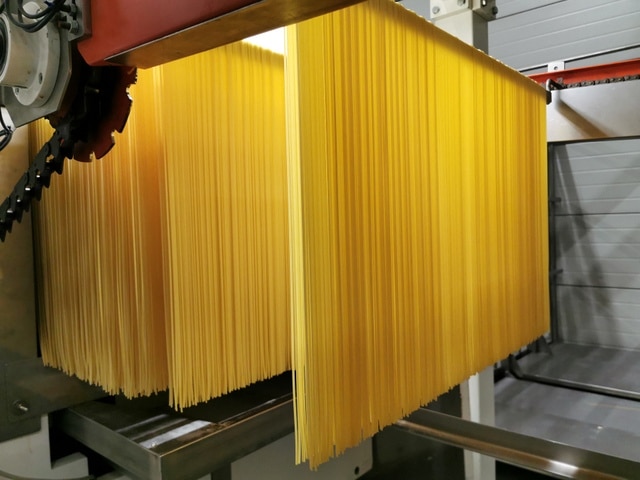 In addition, planting is done at the best possible time. The conditions of each field are carefully checked and even the type, quantity and timing of fertilization is planned based on weather conditions, the type of soil, the planting period and other factors!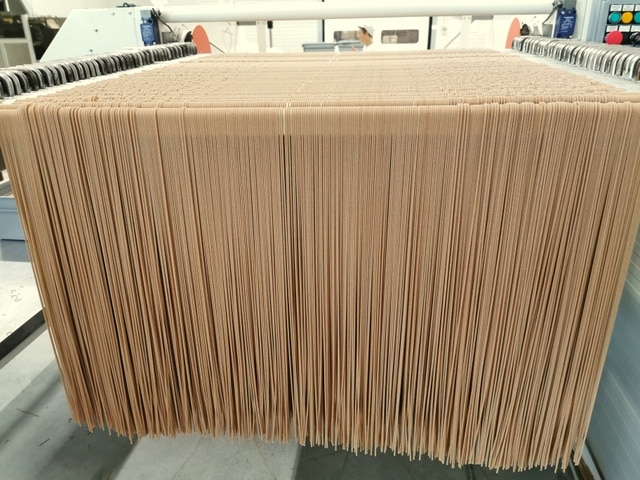 Whenever I visit a pasta maker, I learn something new. At Pasta Mancini, I understood better the importance of the quality of the durum wheat used in the pasta making process. To be honest, I had never considered what really goes into producing the best quality of durum wheat and the semolina flour (semola) it is milled into. It is both an art and a science.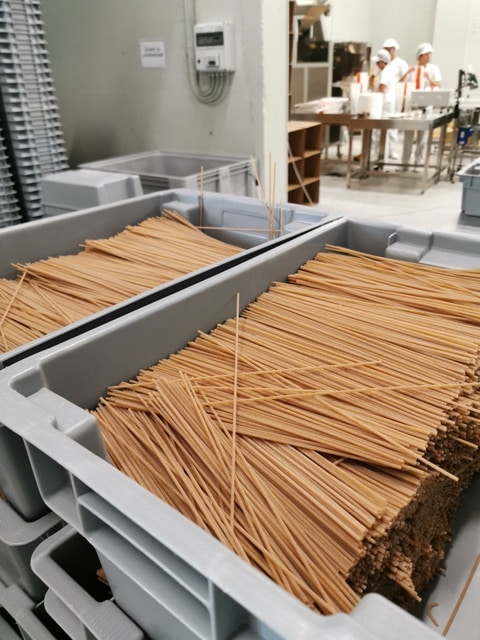 Pasta from field to factory.
The quality of the pasta produced by Pasta Mancini starts in the fields but is perfected in the factory. Once the wheat has been harvested, the grain is stored in refrigerated silos. It is sent to be ground at a mill just 10kms from the pasta factory. However, the wheat isn't ground all at the same time but rather in small quantities depending on production needs.
Making good pasta is like making good wine.
Making really good pasta is a bit like wine-making. At least, that's what it makes me think of. For their classic range, Pasta Mancini blend 3 varieties of durum wheat. This ensures that the semola has the right amount of gluten and protein and the right colour. They also produce a whole wheat pasta, which is rich in fibre and easy to digest and an organic mono-grain pasta made with turanico durum wheat. This latter is a sub-species of durum wheat that has a soft gluten content said to make it more easily digestible for people who have gluten intolerance.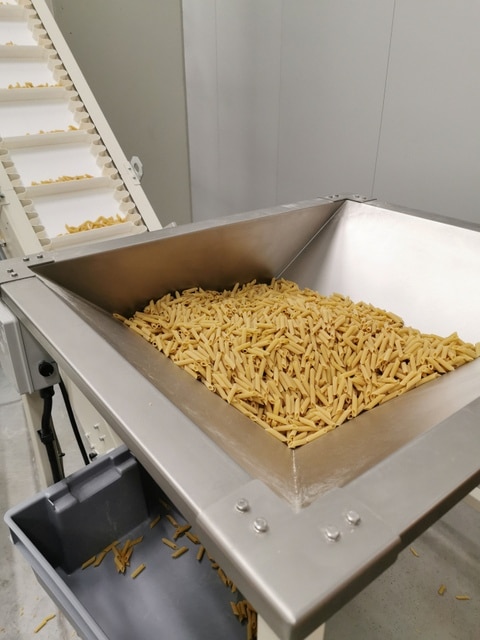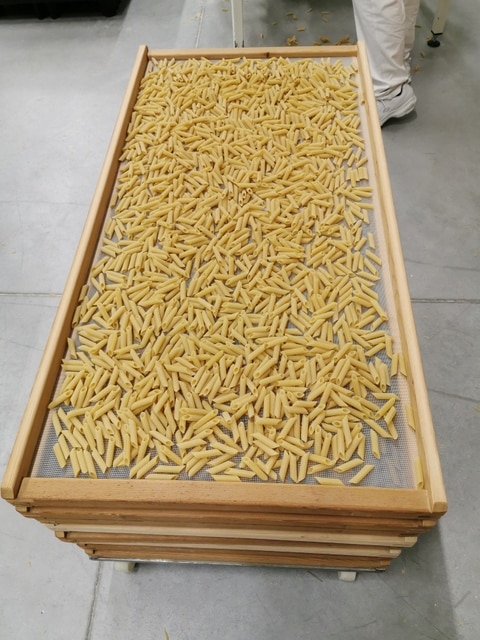 All of the pasta Pasta Mancini produces is made with water from the nearby mountains. The dough is extruded through round bronze dies and slow dried. Bronze dies are discs with holes through which the pasta dough is pressed. Most Italian artisan pasta makers use bronze dies. Larger producers use Teflon for lower costs and longer shelf life. However, it's the bronze dies that give good pasta it's rough and porous surface which means the sauce adheres better to it!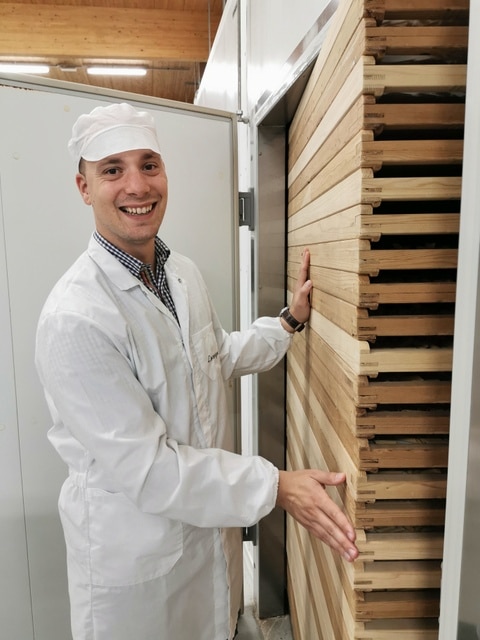 In the past, bronze dies were all round. Nowadays, many companies use rectangular dies. Pasta Mancini believes that the round shape ensures that the pressure is evenly distributed and the results more uniform. The use of bronze dies definitely contributes to the quality of the pasta, but the drying process is just as important.
Pasta from Field to Fork.
As far as I know, there are very few companies which produce pasta from field to fork. And, as I mentioned above, this process reminds me a lot of wine production. I read an article about Massimo Mancini, the founder of Pasta Mancini, in which he was quoted as saying 'the pasta will be good this year'. I guess because the harvest was good!
However, more importantly, we have become much more concerned about the origin and cultivation of the ingredients in the food we eat. Top of my shopping list is food that tastes great, is made from the best quality ingredients AND was also produced in an environmentally sustainable and healthy way. Pasta Mancini certainly ticks all those boxes!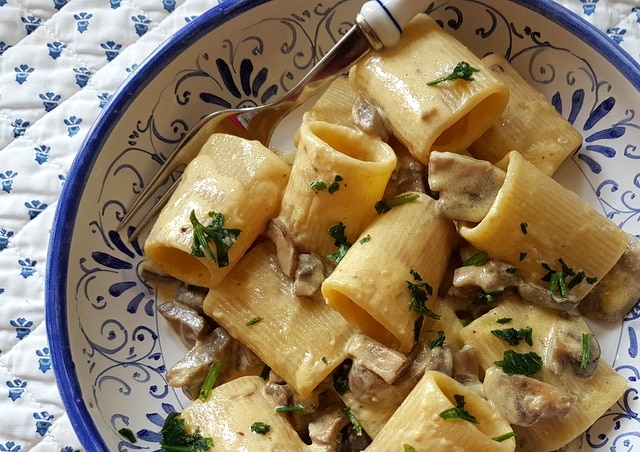 Pasta Mancini is available in a number of countries outside of Italy. If you'd like to try it, I would suggest either searching for it online or contact Pasta Mancini via their website and ask them where you can buy it in your area.
I know that it is available in US at Eataly in California, Chicago and New York as well as online at https://www.thecuratedpantry.com/
In UK, Pasta Mancini can be bought at https://www.eat17.co.uk/hackney-store or search online.
Recipes on the Pasta Project made with Pasta Mancini.
Disclaimer: Although I was invited to visit Pasta Mancini and given some of their pasta, all opinions expressed in this article are my own.