Girolomoni, a unique Italian organic pasta maker in Le Marche.
About a year ago, I was browsing a health food shop when I came across organic pasta from a brand I'd not seen before. Of course, I bought a packet and used it in a recipe for this blog. That pasta really was fabulous both, in taste and texture! So, I did some online research to find out more about organic pasta makers Girolomoni!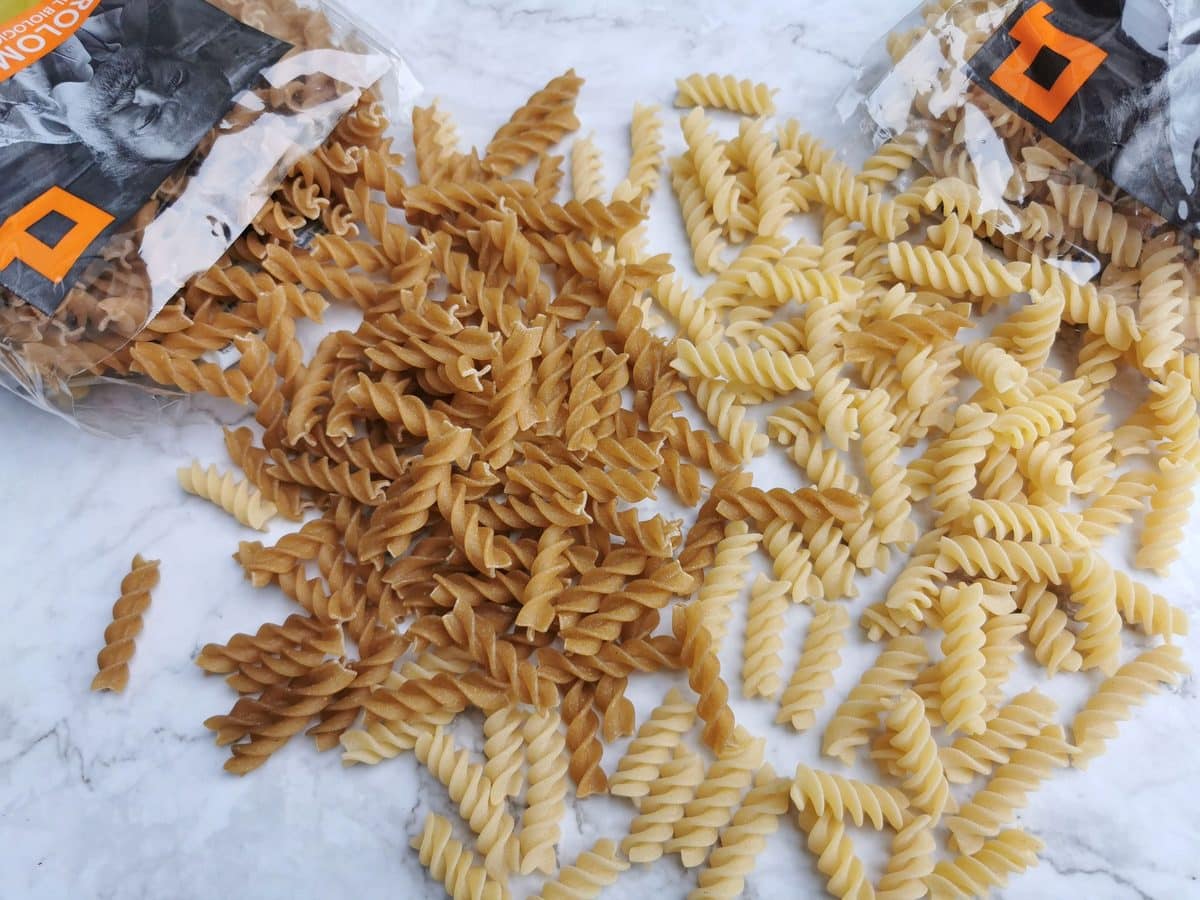 When I first started reading about organic pasta makers Girolomoni, I was quite intrigued by their history and philosophy. Plus, I admit, the photos online of their premises and pasta factory set among the beautiful hills of Le Marche really made me want to visit them.
I got in touch with Maria Girolomoni, the daughter of the founder and she said I was welcome! Unfortunately, because of the pandemic I wasn't able to visit until quite recently.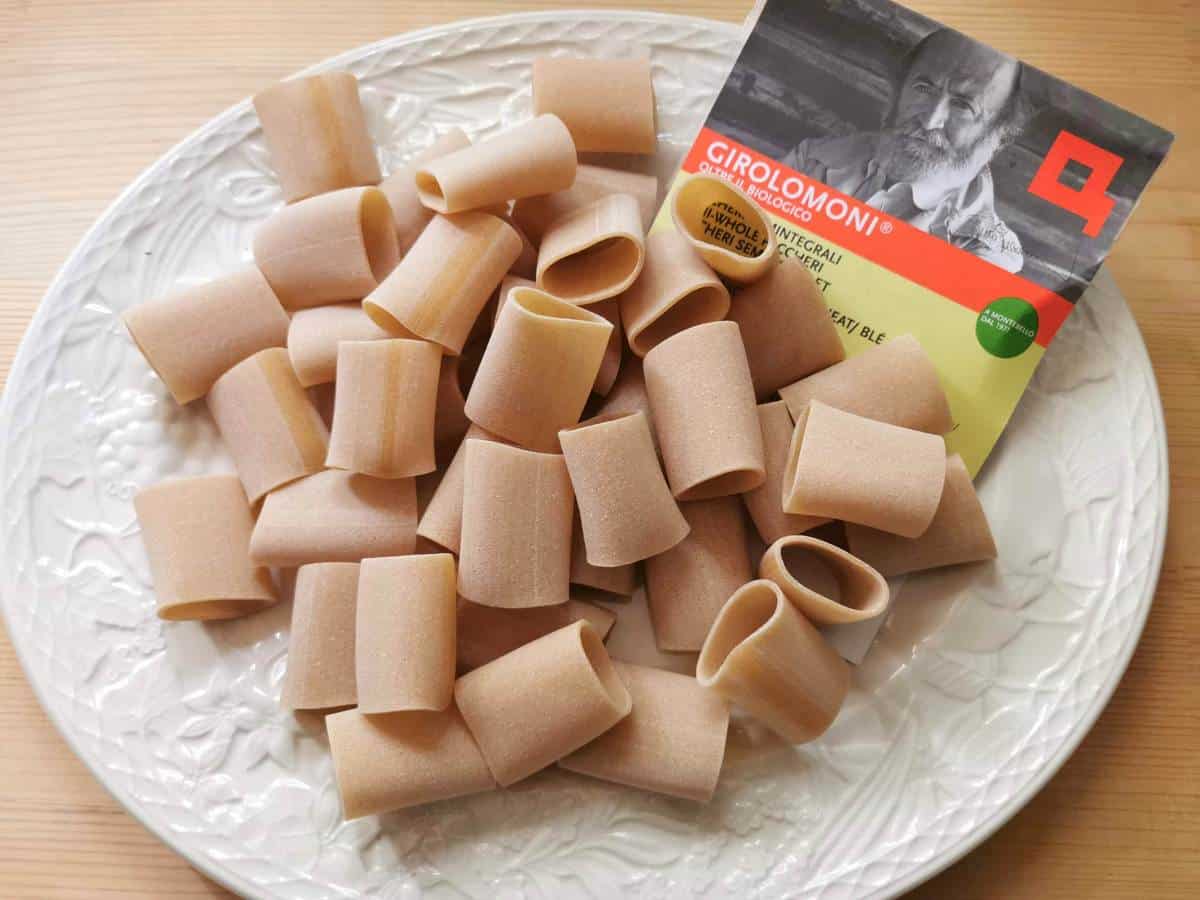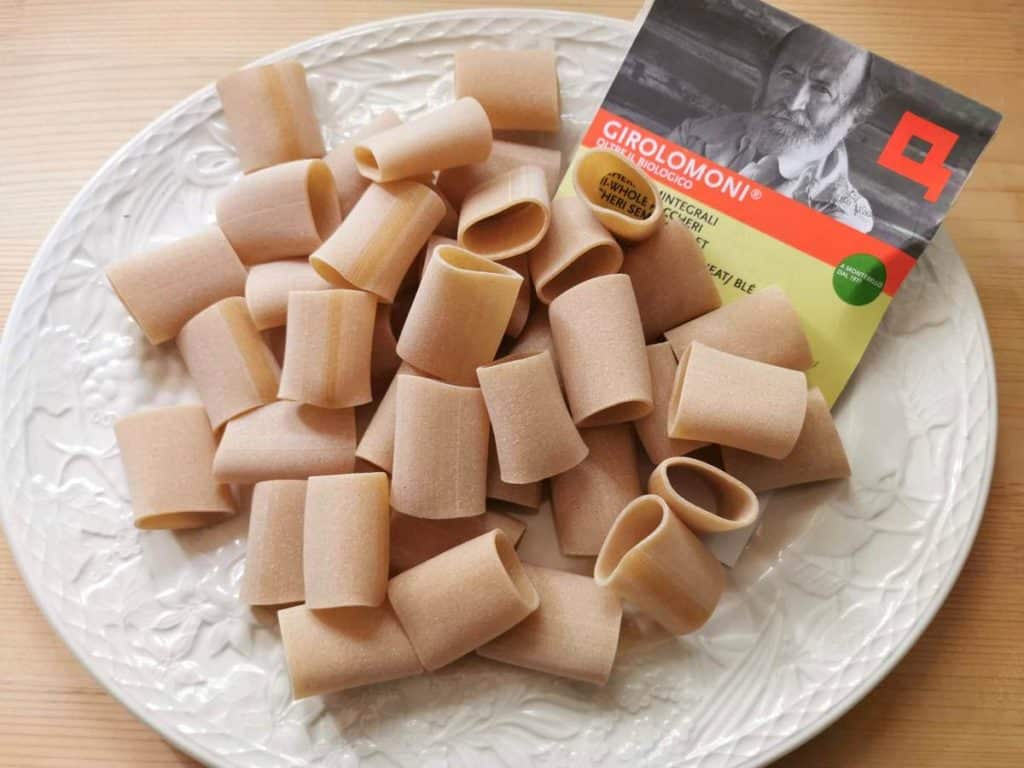 Where is Le Marche?
Le Marche is situated in Central Italy between the Apennine mountains and the Adriatic Sea, south of Emilia-Romagna and north of Abruzzo. It's a part of Italy that I have only been to a couple of times. But, I am totally in love with! In fact, I think, if I could move there, I would!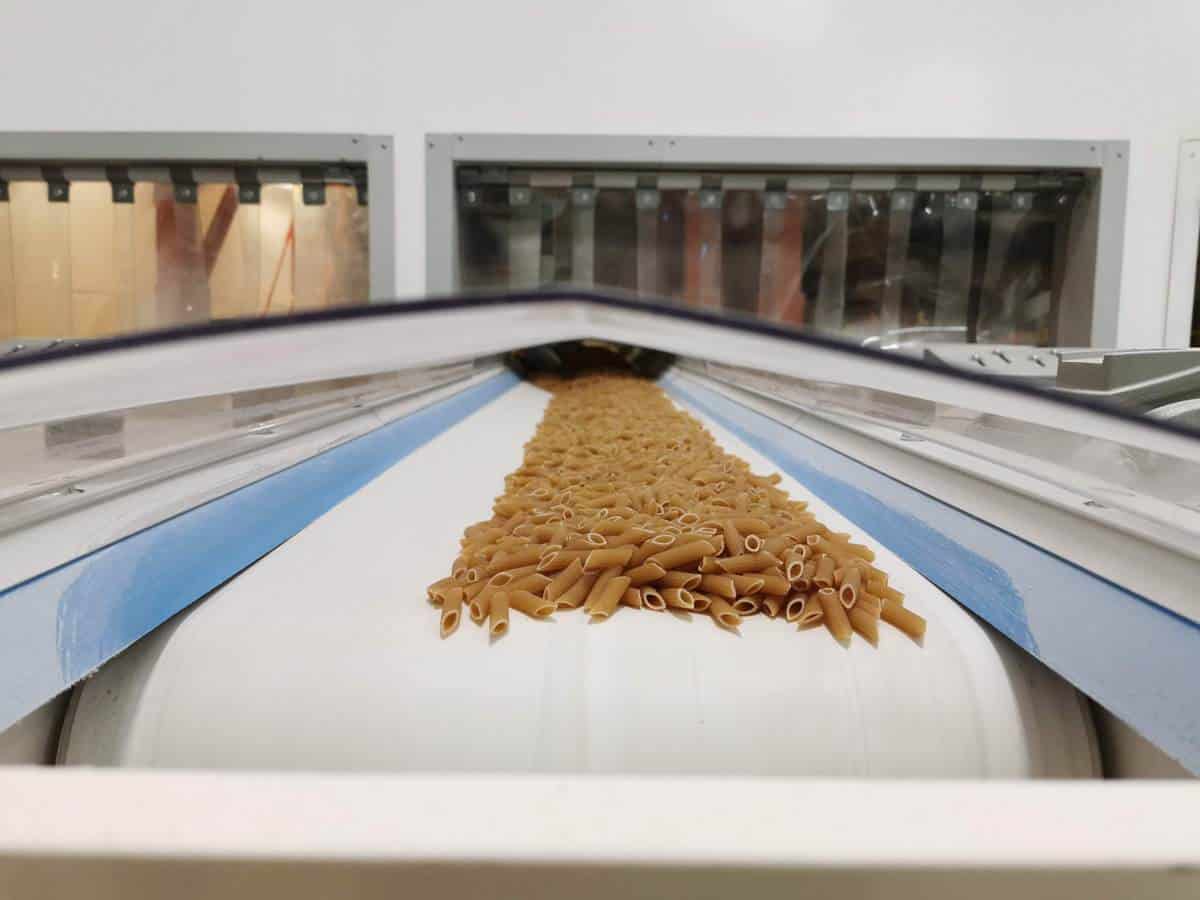 This region is probably one of the least touristy parts of Italy. Some people call it 'the next Tuscany'! However, Le Marche doesn't suffer the tourist invasions that Tuscany does (or rather did before Covid-19 affected tourism and travel).
In fact, most the tourists that have enjoyed the treasures this region has to offer are Italians. Mass foreign tourism still hasn't discovered Marche's pretty villages, kilometers of beautiful coastline and breathtaking inland scenery! You can read more about this region in my Le Marche post.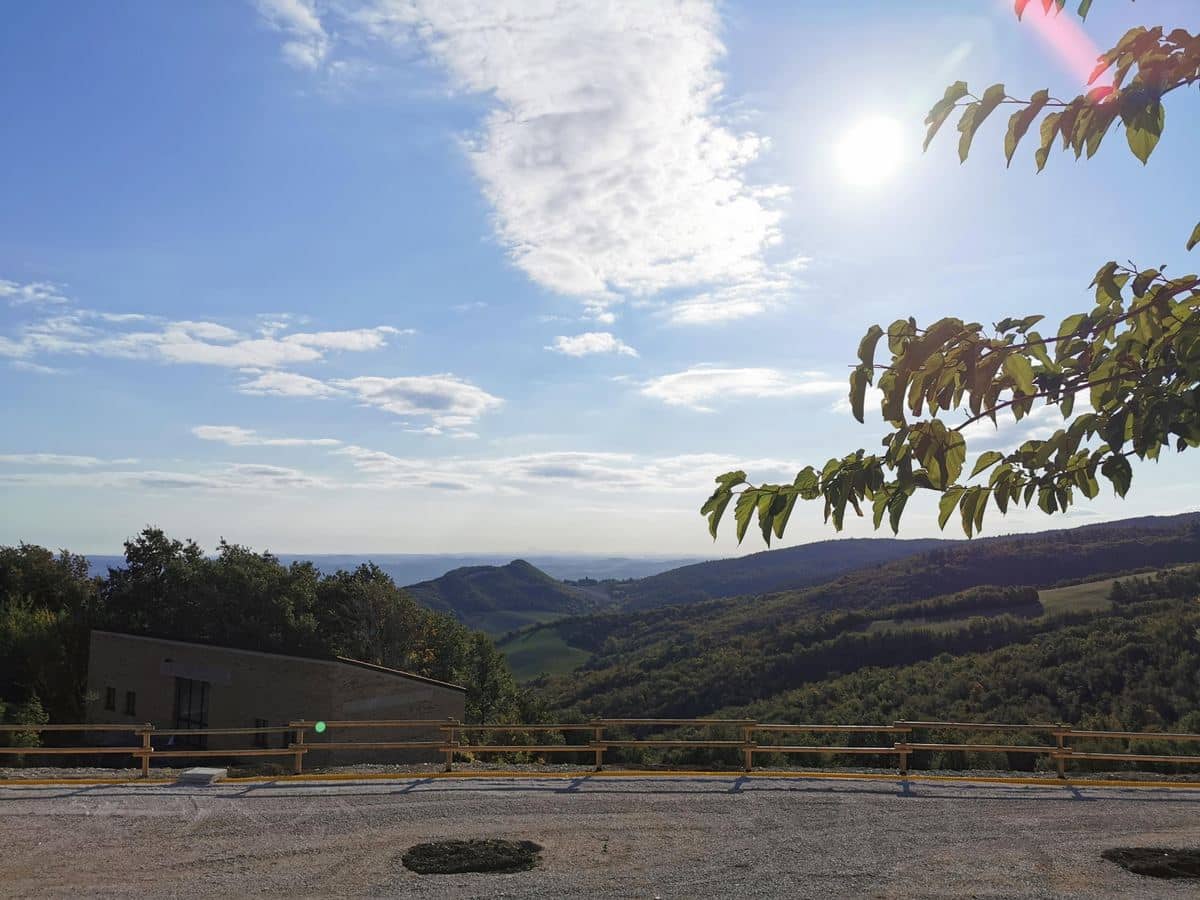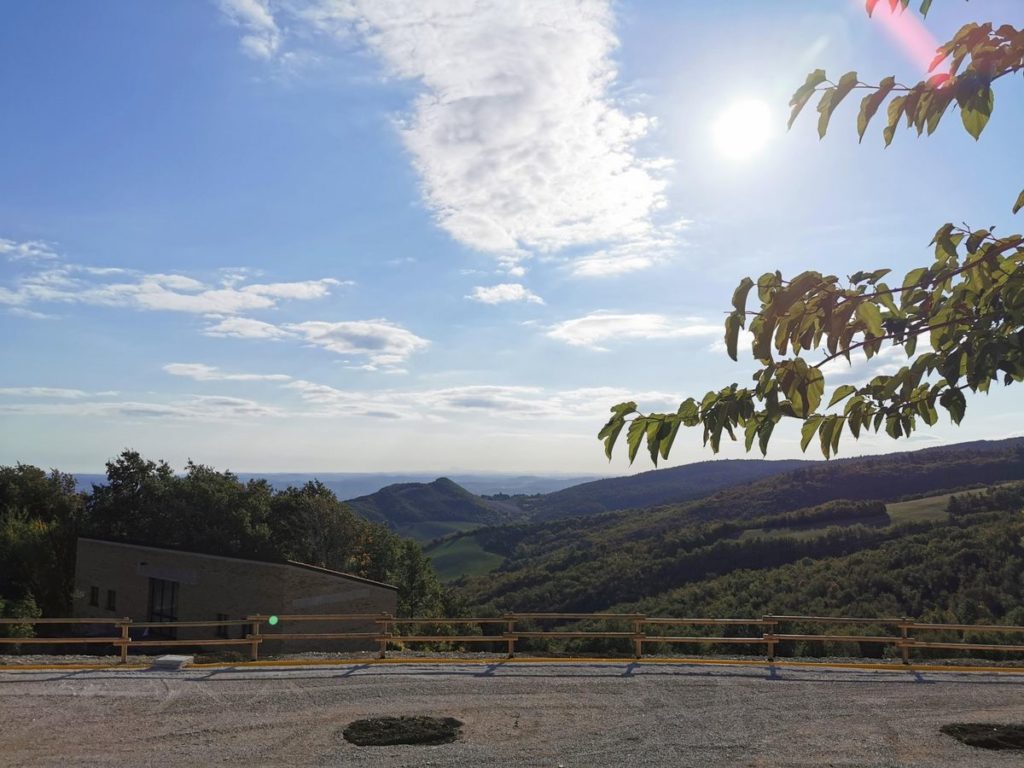 Girolomoni, Italian Organic Pasta makers.
We eventually managed to stop in Le Marche on our way back from Calabria in October. And, I'm really glad we did! Girolomoni is a unique company in the world of Italian pasta. Firstly, because they produce only organic pasta and were probably one of the first companies to do so. Secondly, they are actually a cooperative rather than a privately owned company.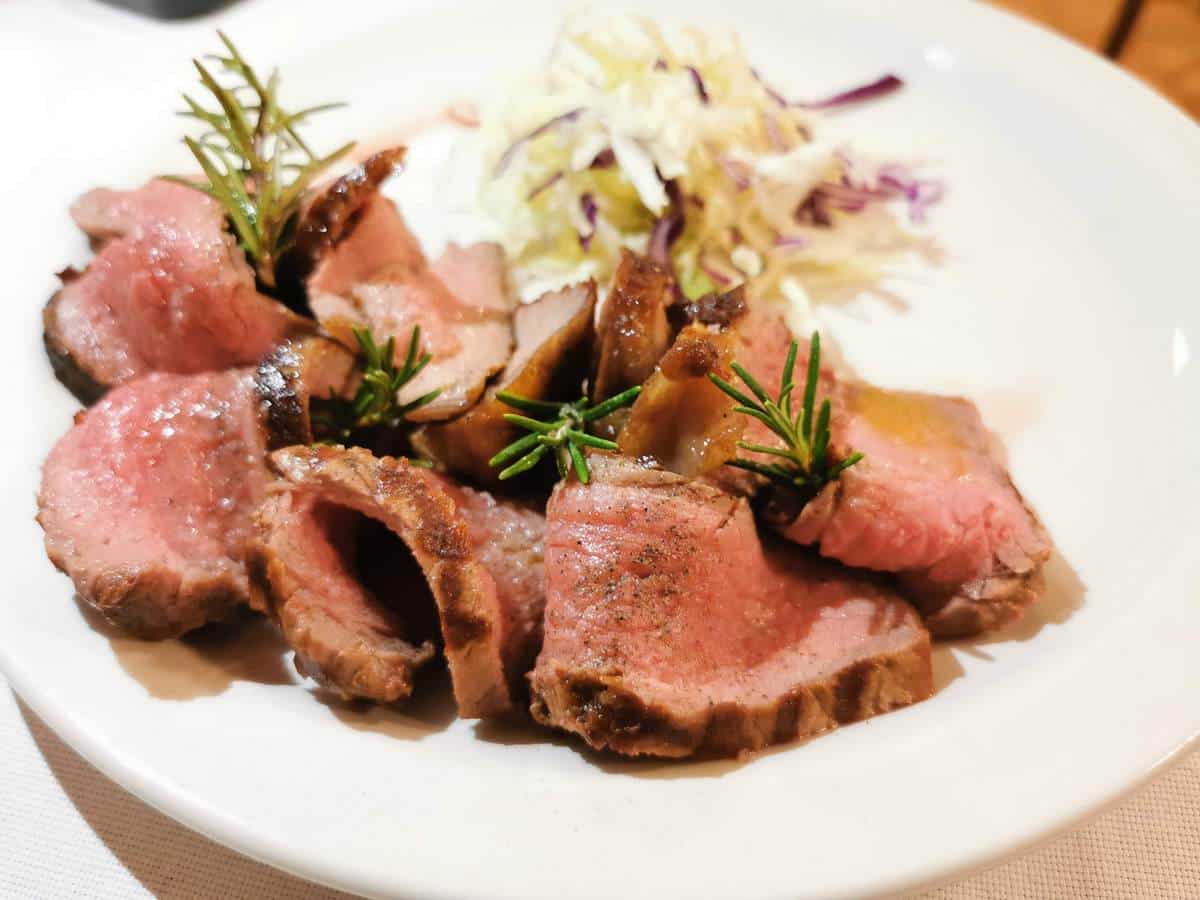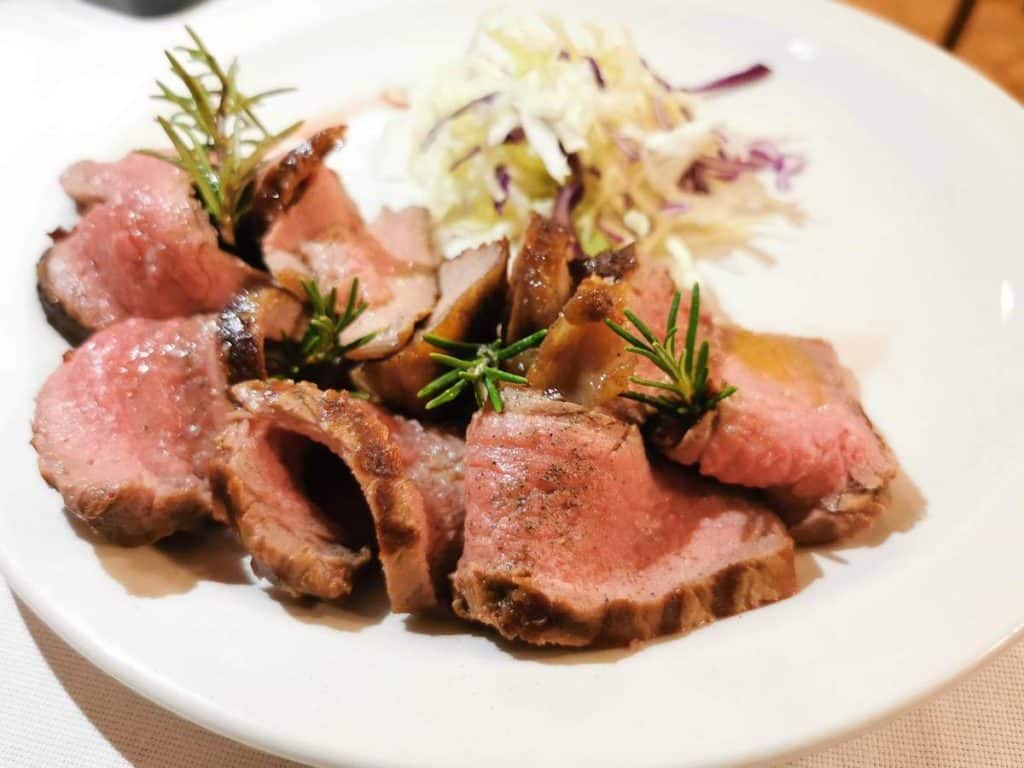 The cooperative is close to the town Isola del Piano on a plateau 550m above sea level, between the ancient city of Urbino and the coastal town of Fano. Their organic pasta factory is on an estate which includes the 14th century Monastery of Montebello. There's also a farm and a converted farmhouse. Here, they have accommodation, a swimming pool and a restaurant (where we enjoyed a delicious dinner!).
Gino Giromoloni .
The history of this Italian organic pasta maker is really interesting. The cooperative was established in 1977 by the founder Gino Girolomoni, together with two other farmers and some young workers. They originally called it Alce Nero, after the American Indian 'holy man' Black Elk, who converted to Catholicism.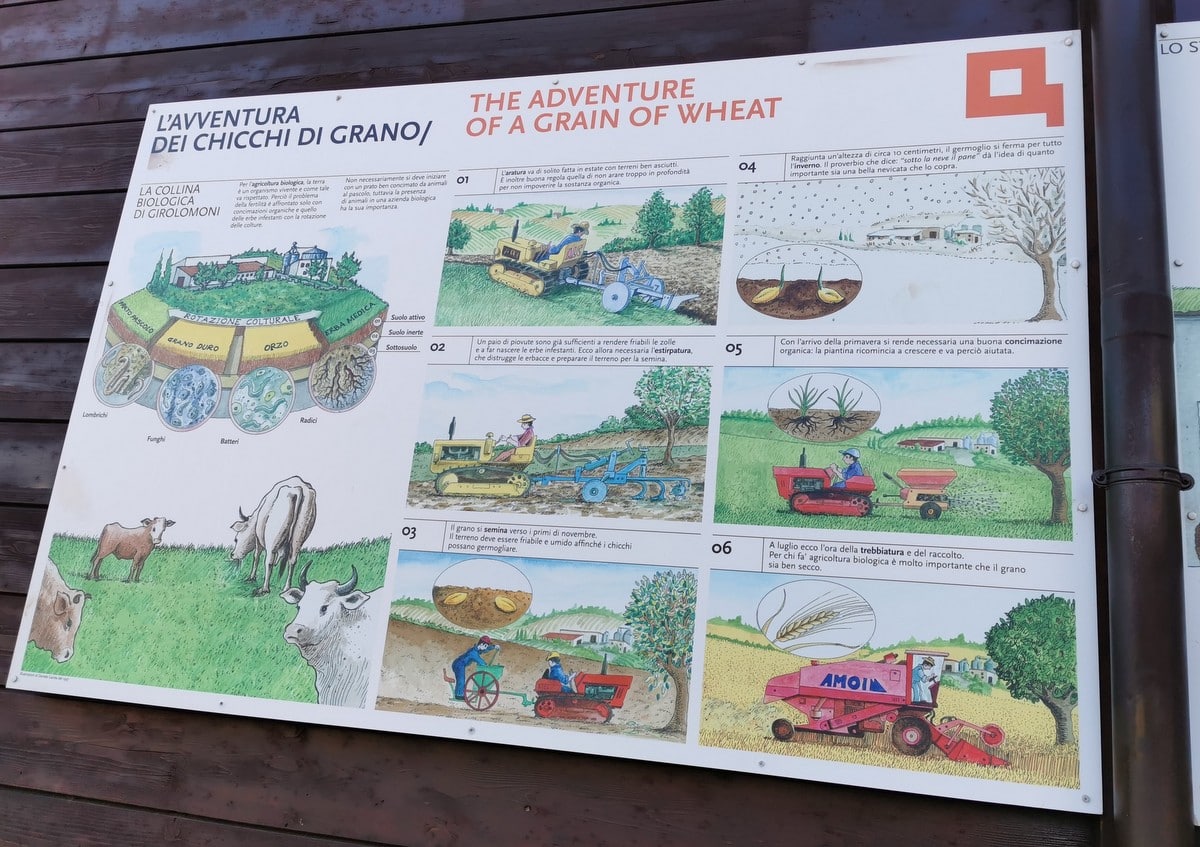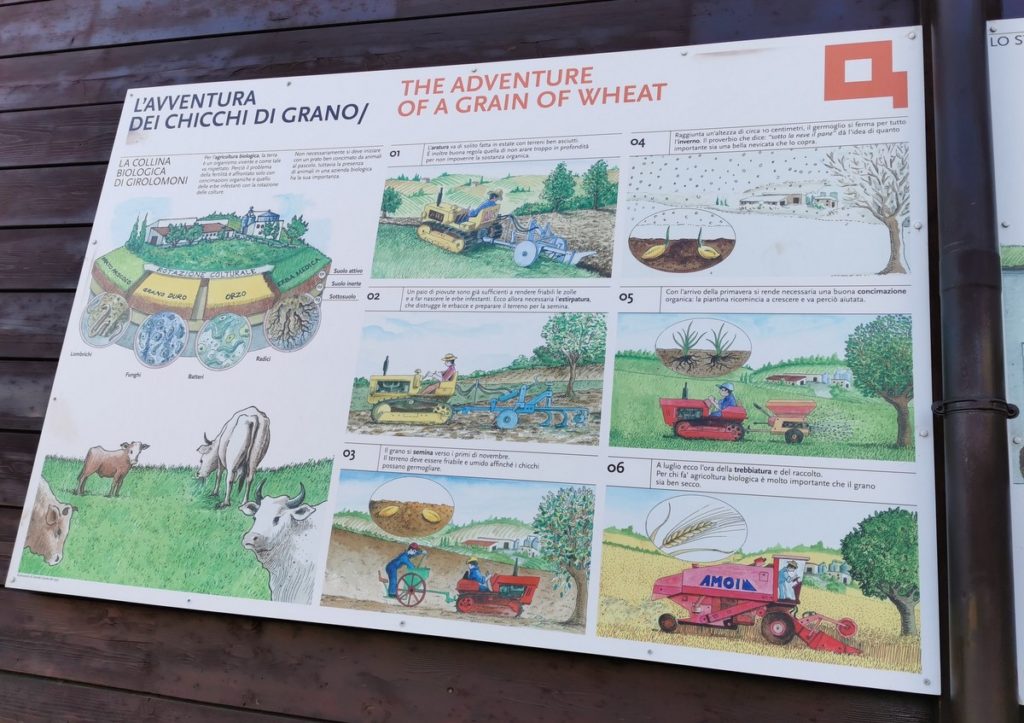 For various business reasons, they later changed the brand name to Montebello. Then, about 8 years ago, it was renamed Giromoloni in tribute to the founder.
By all accounts, Gino Giromoloni was a fascinating and eclectic man. He became the mayor of Isola del Piano in his 20s! Many consider him one of the pioneers of organic farming in Italy! He was an environmentalist, who also wrote a number of books as well as poetry and was an intensely religious and spiritual man.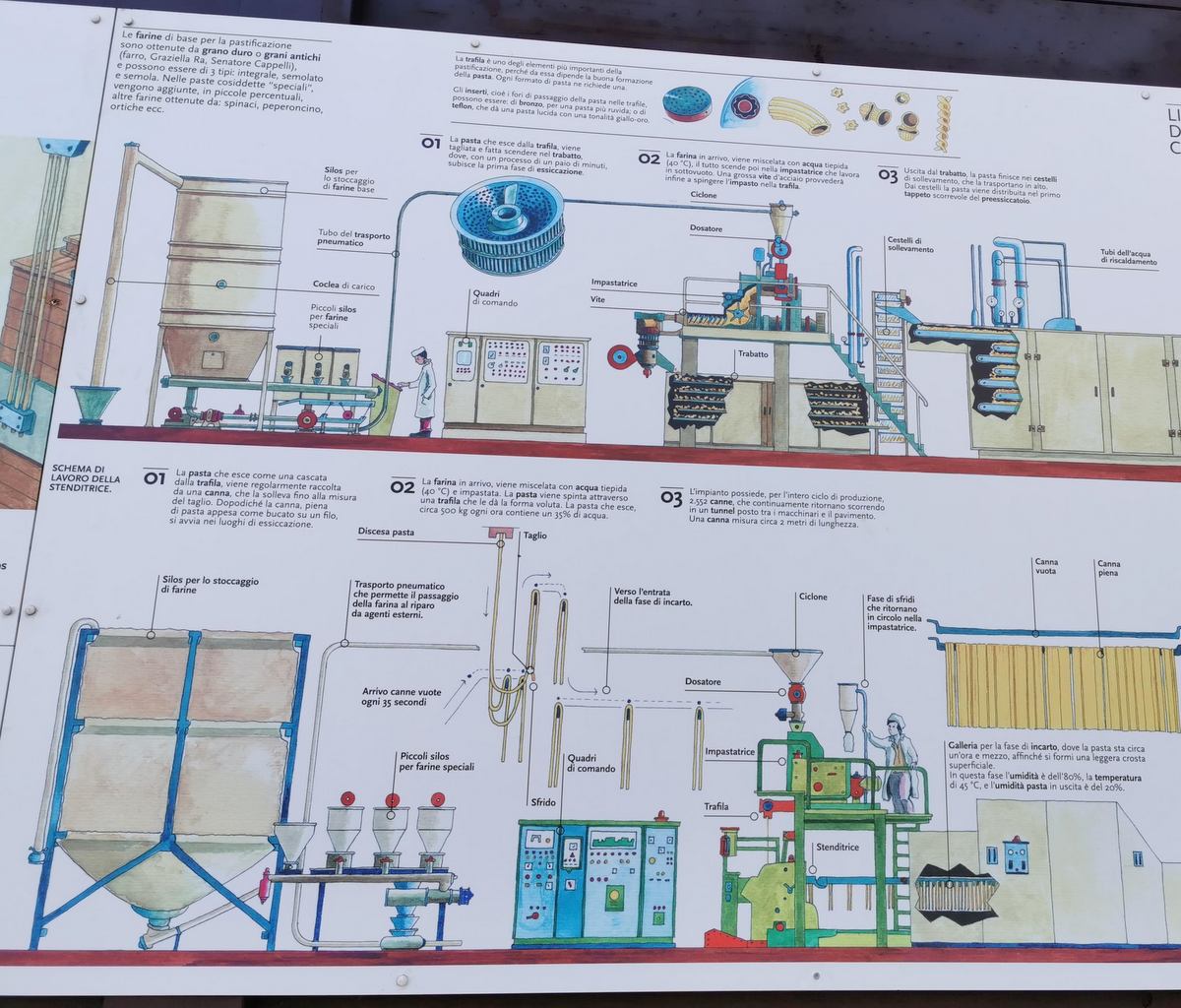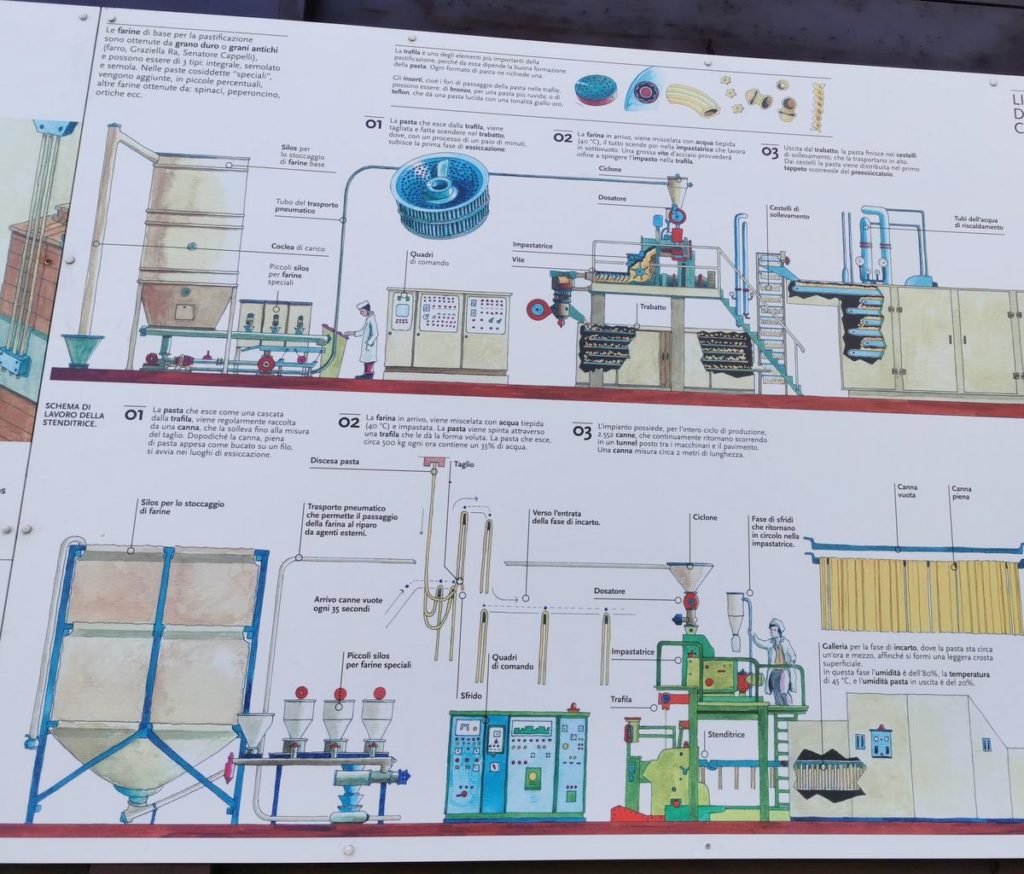 Apart from his interest in ancient farming cultures and organic farming, Girolomoni wanted to stem the flood of young people moving away from the land to the cities. In fact, his goal was to give them a way to earn a living from the land.
Even before setting up the cooperative, Girolomoni started organizing courses and conferences on organic farming. In addition, his own personal dream was to rebuild the ruins of the Monastery of Montebello which sits across the valley from the home he grew up in .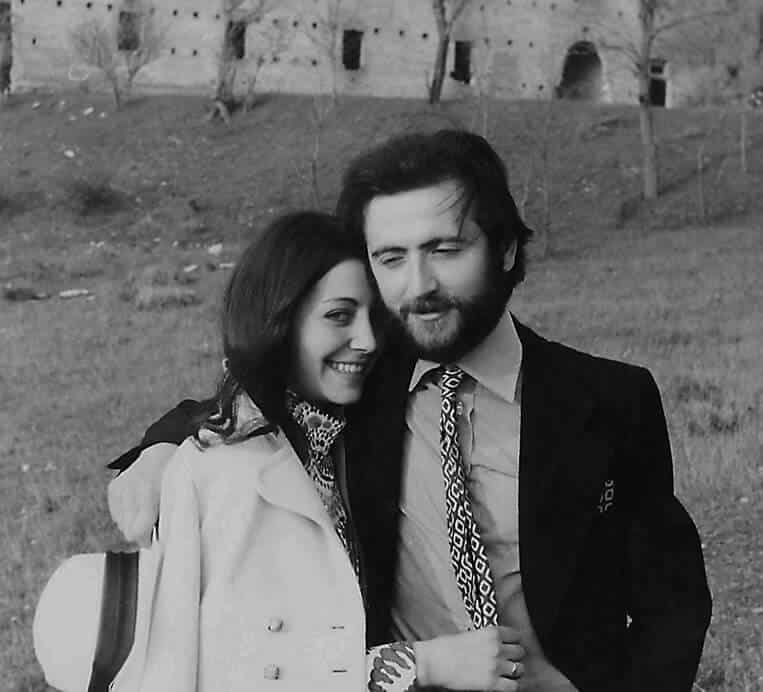 The Giromoloni cooperative today.
It seems that Gino Girolomoni had achieved most of his goals and dreams by the time he passed away at the age of 66 in 2012. By the year of his death, the cooperative had a turnover of 7.5 million euros! Today, the Giromoloni cooperative has 200 suppliers, 30 shareholders and 50 employees. It's managed by Gino's sons and daughter. The company turns over more than 10 million euros a year and 80% of production is exported.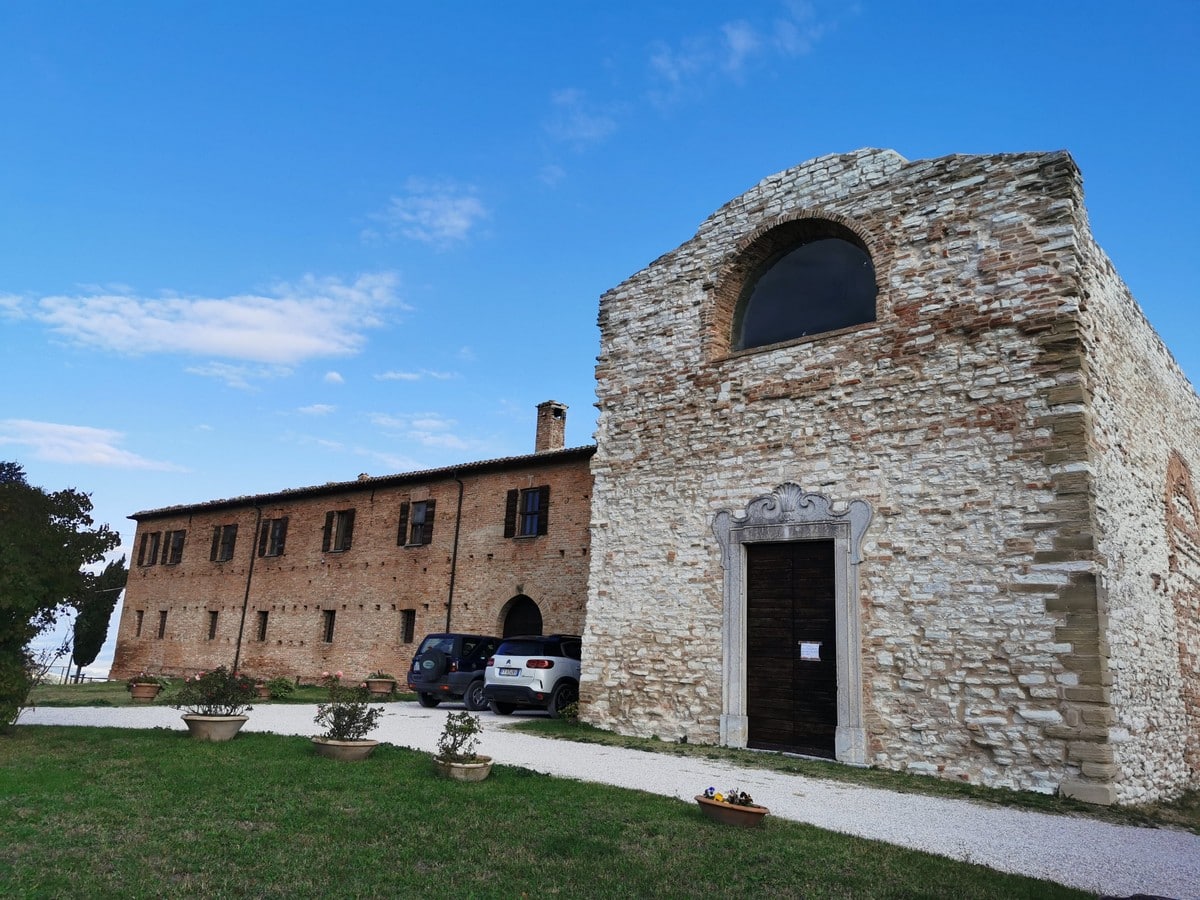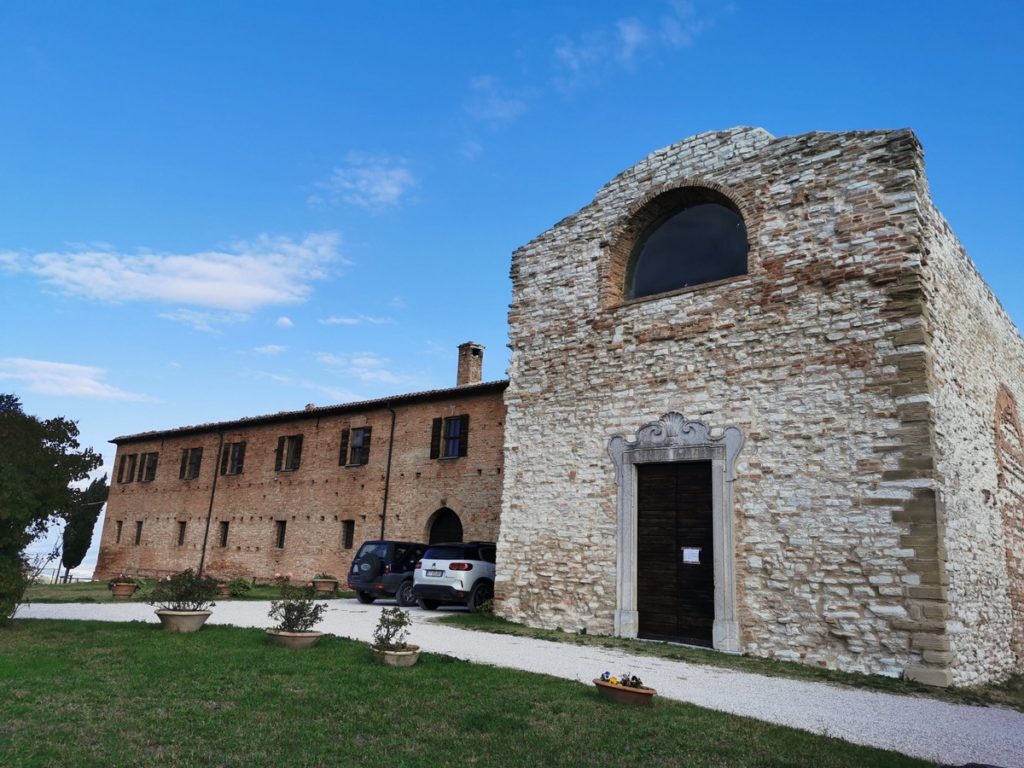 Needless to say, organic pasta is their main product. They produce pasta made from 100% Italian heritage grains as well as durum wheat semolina. In recent years, they have also extended the list of products sold under their label to couscous, tomato passata, rice, pulses and more. All the products are organic and produced by members of the cooperative.
During our visit, we were taken on a tour of the pasta factory which was pretty impressive. The girl who took us round told us that when Giromoloni first started producing whole wheat pasta back in the 70s, the Italian government didn't allow them to sell it in Italy. At that time, 'whole wheat' wasn't considered fit for human consumption in Italy!!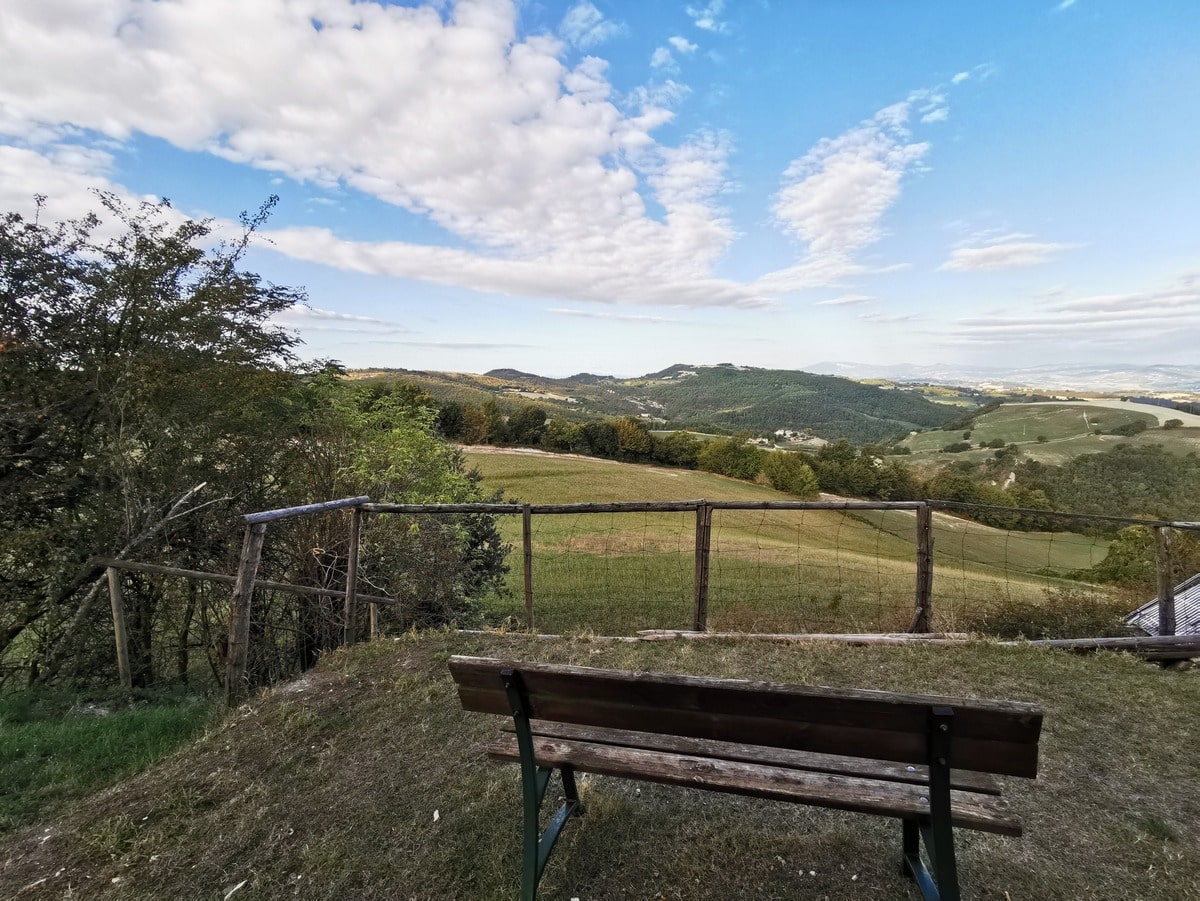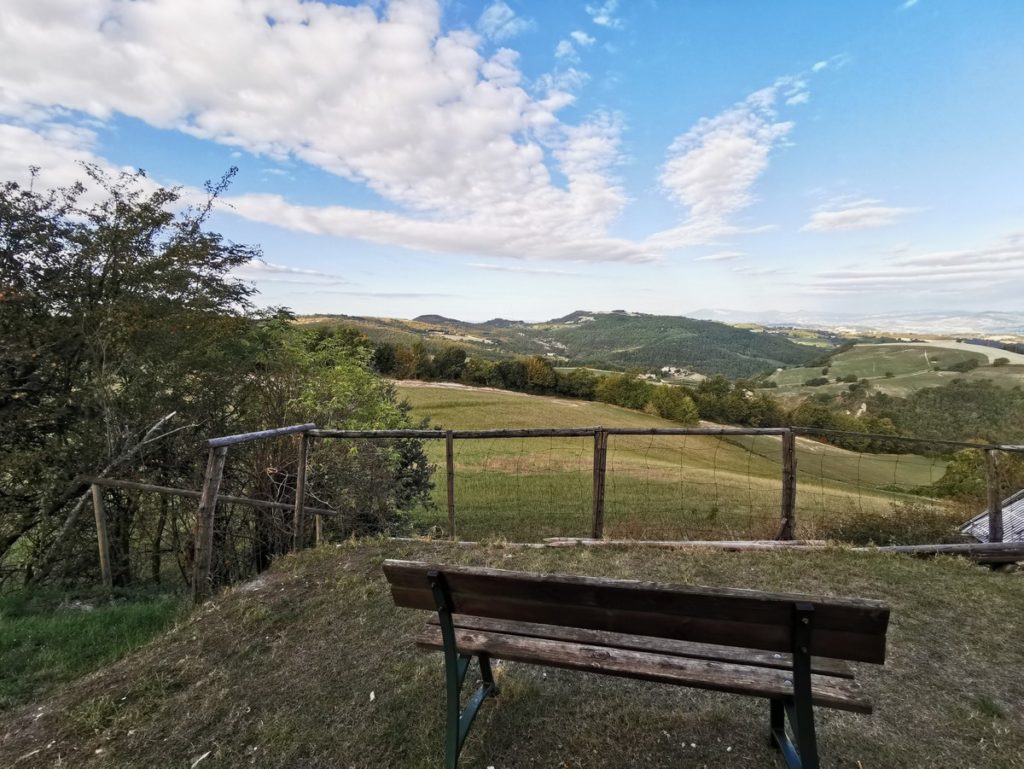 The Monastery of Montebello.
As I mentioned earlier, Gino Giromoloni had a goal to restore the ancient Monastery of Montebello, which dates back to 1380. This he did over a period of about 40 years. Today part of it is accommodation for staff and another part has rooms to rent. This is where we stayed.
However, the monastery is also used for meetings and conferences. Plus, there's a farming museum and a chapel where Gino and his wife Tullia were laid to rest. On the door of the chapel is a notice saying 'If you want to visit Gino and Tullia, please use the side door'!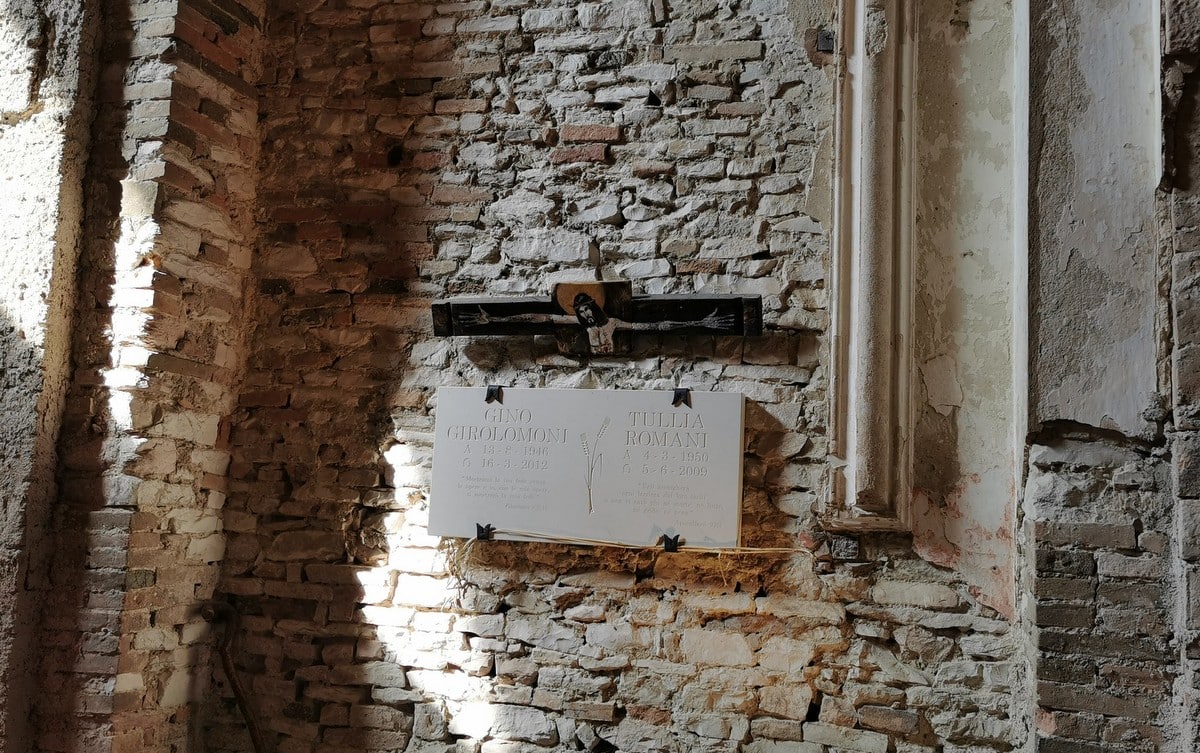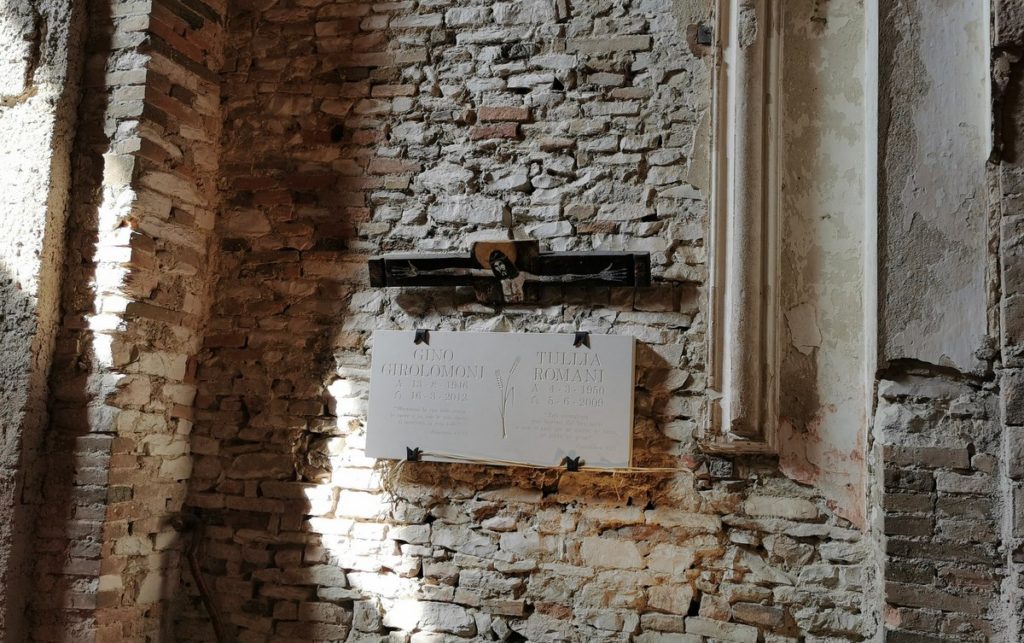 Apparently, Gino, his wife and their first child moved into the monastery when there was only one habitable room. They lived there (in the monastery not the one room!) for the rest of their lives and their three children grew up there. Today their eldest son still lives in the monastery, although the other two children live elsewhere.
Their daughter Maria, who invited me to visit them, told me she had moved out when she married but she misses it a lot. I don't blame her. It's a magical place. Well worth a visit or even a stay if you are ever in that part of Italy.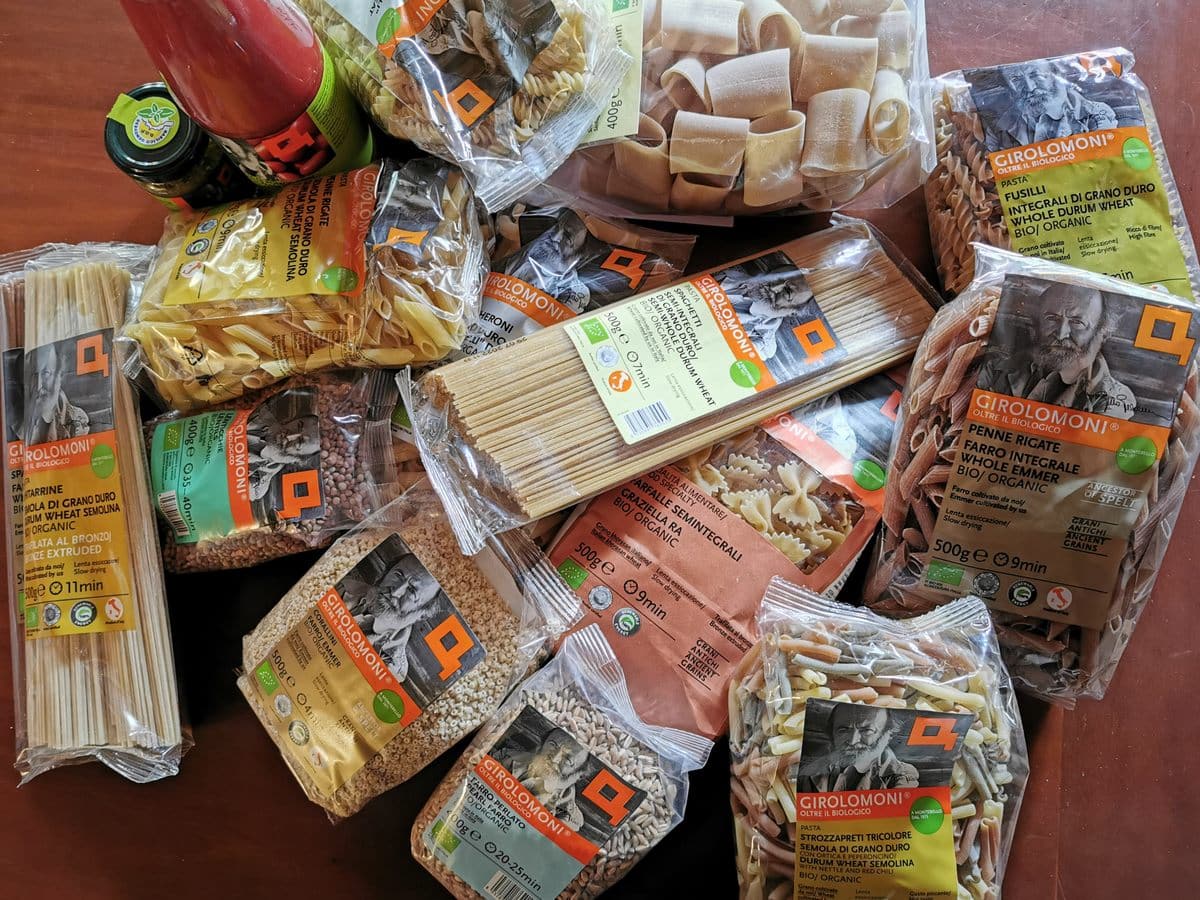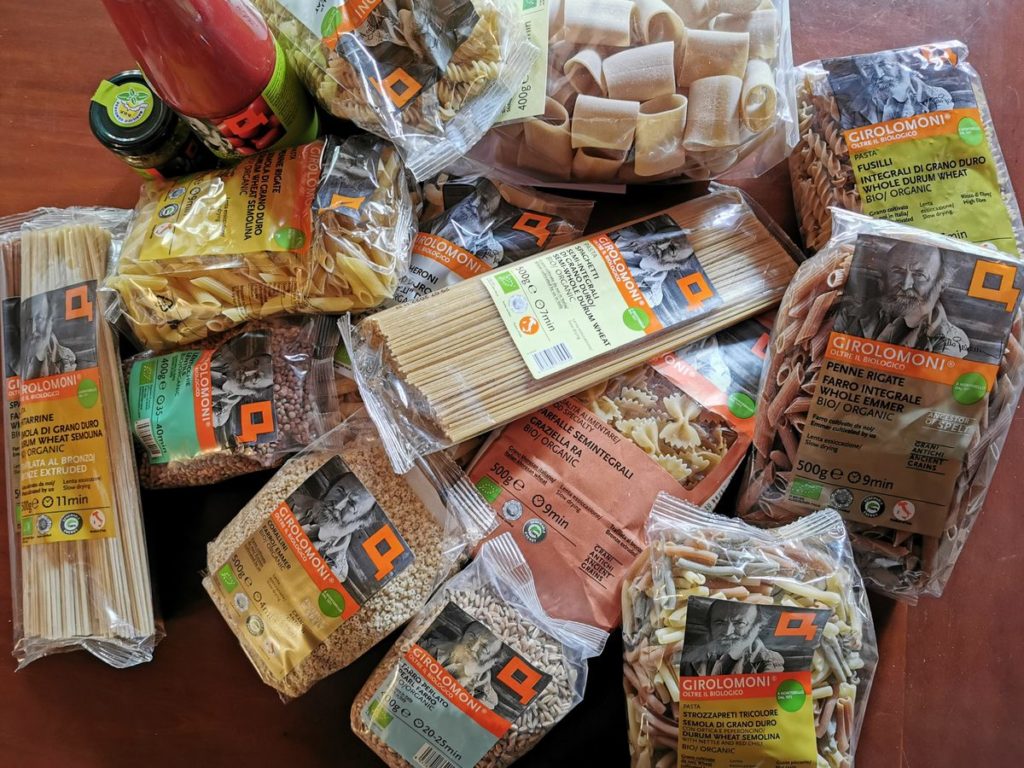 Want to buy Girolomoni pasta?
Check out their website for more info https://www.girolomoni.it/en/
Note: Outside of Italy, Giromoloni pasta is also sold in some countries under the brand name Montebello (USA & France) or other private brand names such as Artisan Tradition (Canada) Rapunzel (Germany) Himneskt (Iceland).
Disclaimer: Although I was invited to visit Giromoloni, all the opinions expressed here are my own.
Check out some recipes I've made with this organic pasta (so far!).