Fusilli with tomatoes, basil & burrata cream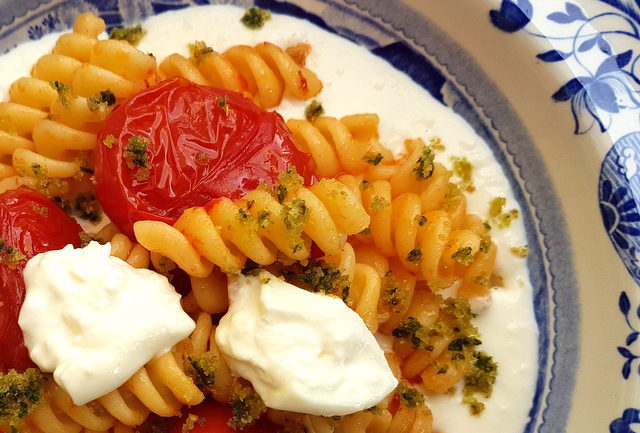 Pasta with tomatoes, basil & burrata cream:
Pasta with tomatoes, basil & burrata is really one of the most simplest yet most delicious combinations. Here in Italy there are many recipes for pasta with tomatoes, basil and mozzarella, commonly known as either pasta caprese or 'alla Sorrentina'. However, no matter how good the mozzarella you use, I really think burrata is better! (go straight to the recipe)
So what's burrata?
Burrata, which was first made around 1900 on a farm in Andria, Puglia, is the lesser known cousin of mozzarella. It begins life as mozzarella. The outer shell is mozzarella but the inside is mozzarella scraps known as stracciatella, and cream. Here in Italy it's also possible to buy the stracciatella separately!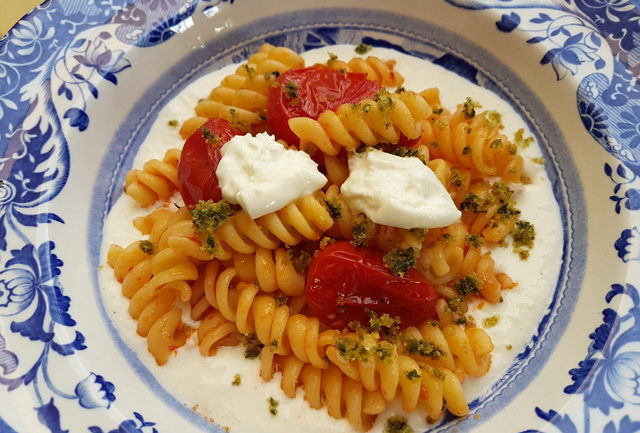 When they make burrata, they take fresh mozzarella curds plunge them into hot water or whey. They then knead this warm cheese into a pouch of fresh mozzarella which is then filled with stracciatella and fresh cream! The whole package is sealed up by twisting the mozzarella together in a little knot. Sounds delicious? It's divinely delicious, especially because when you cut open a burrata cheese, the creamy centre comes oozing out! That centre has a buttery flavour, hence the name 'burrata'!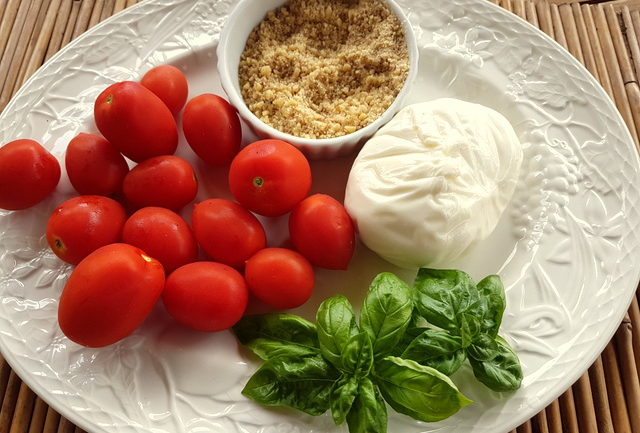 So, burrata gives any dish a much more creamy buttery flavour than mozzarella. Also because of its soft centre burrata can easily be creamed and melts faster than mozzarella. In fact this recipe involves creaming the burrata. This cream is then put onto the bottom of the plate and the pasta, tomatoes and basil breadcrumbs go on top. It's mouthwateringly wonderful.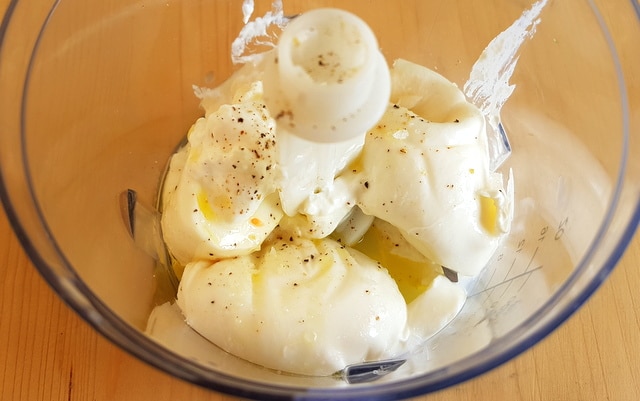 Most Italian pasta with tomatoes, basil & burrata dishes aren't made with a smooth tomato sauce or passata, but rather with cherry or small tomatoes which have either been fried a little, roasted or not cooked at all. The tomatoes need to maintain their shape but still impart some flavour to the pasta. I roasted the tomatoes first (they have a unique taste when roasted) but you can also just cook them in a bit of oil in a frying pan.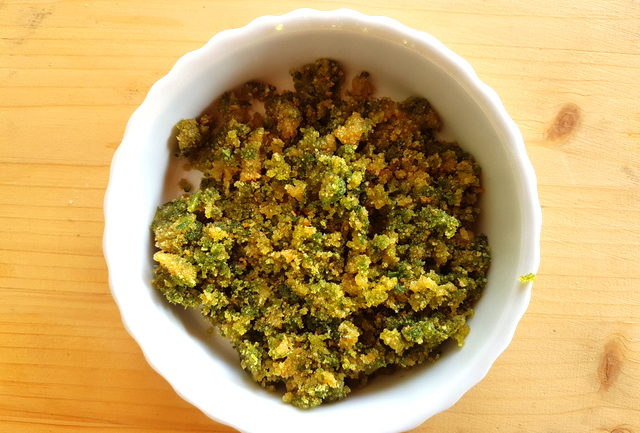 An unusual feature of this pasta with tomatoes, basil & burrata recipe is that the fresh basil isn't just chopped and sprinkled on the pasta but is made into basil crumbs by blending it a little with olive oil and breadcrumbs. This was the first time I had done this with the basil, but it won't be the last!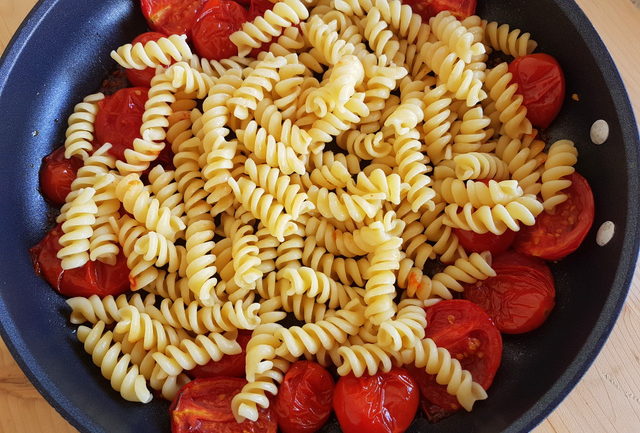 As summer comes to an end fresh basil and summer tomatoes start to disappear from our shops and gardens. Before they do, give this recipe a try. Needless to say because this fusilli with tomatoes, basil and burrata has so few ingredients, the fresher and more flavourful they are, the better!
Buon Appetito!
(see the recipe on page 2)