Torchio Pasta (Maccheroni al Torchio)
Despite the fact that torchio pasta is made by a number of pasta companies here in Italy, I have been unable to find much information about this particular shape's origins. This is probably due to the fact that the name 'maccheroni al torchio' is also used to refer to long ridged pasta tubes which have been made using a 'torchio' or press. Welcome to the confusing world of Italian pasta!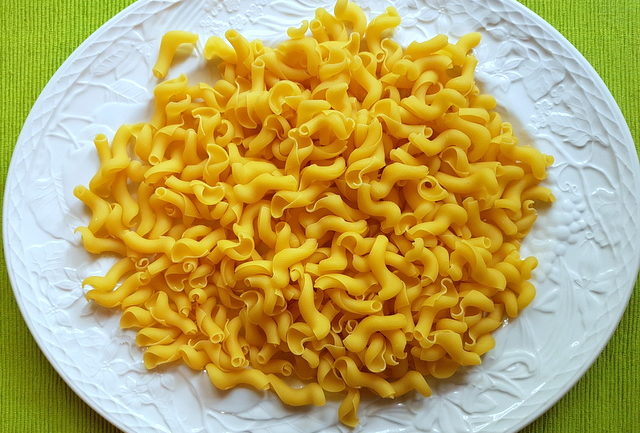 The meaning of 'torchio'
As I mentioned above, the word 'torchio' means press. It is used to refer to both a pasta press and a wine press. In the world of pasta, the torchio was first invented in 1600s. Originally, it was a hand operated press used by both housewives and artisan pasta makers. Eventually, a hydraulic press was invented and pasta making became industrialized. Today pasta extrusion machines are also called 'torchio' in Italian.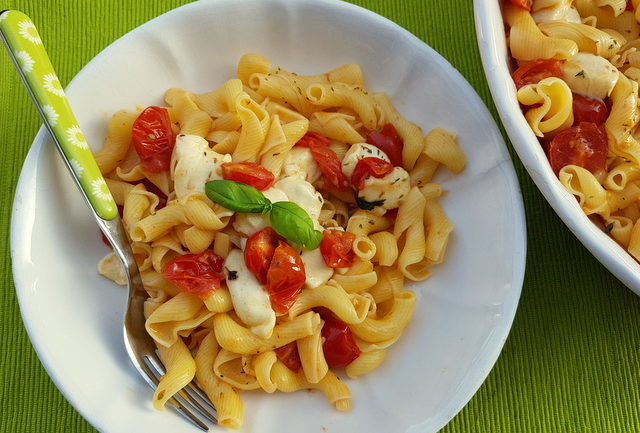 Torchio pasta is very similar in structure and use to campanelle or gigli pasta, but without the ruffled edges. This pasta can be bought ridged or smooth and has a lovely curved shape that was designed to catch and cup the sauce. It also looks very similar to a trumpet or torch (torcia in Italian) with a wide opening at one end and a narrower opening at the other. In fact, many people call it torch pasta.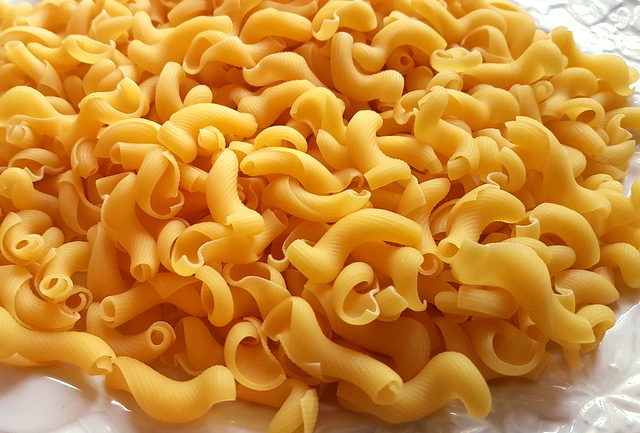 Good for baked pasta too
Torchio pasta is usually an egg pasta. It is more commonly found in Northern or central Italy, especially Emilia-Romagna. Traditionally, Southern Italians make pasta mostly without egg. In fact, most Southern Italian pasta is just flour and water.
Although torchio pasta doesn't have ancient origins and was most likely invented after the industrialization of pasta making, I have found quite a few Italian recipes for this pasta. You can serve it with rich hearty sauces and use it in baked pasta too. This pasta holds its shape well and the sauce really gets inside because of the larger opening at one end of the pasta.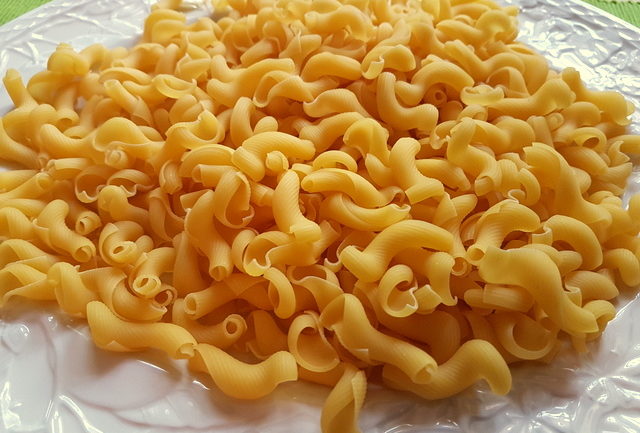 Recipes for torchio pasta
The first recipe I have posted for torchio pasta is 'alla Caprese' made with the same ingredients as Caprese salad. This is a delicious light recipe that is very easy and quick to make. But, I think torchio pasta makes a rather attractive alternative to pasta tubes such as penne or rigatoni. So, there are many recipes for those pastas where you can use this one instead.