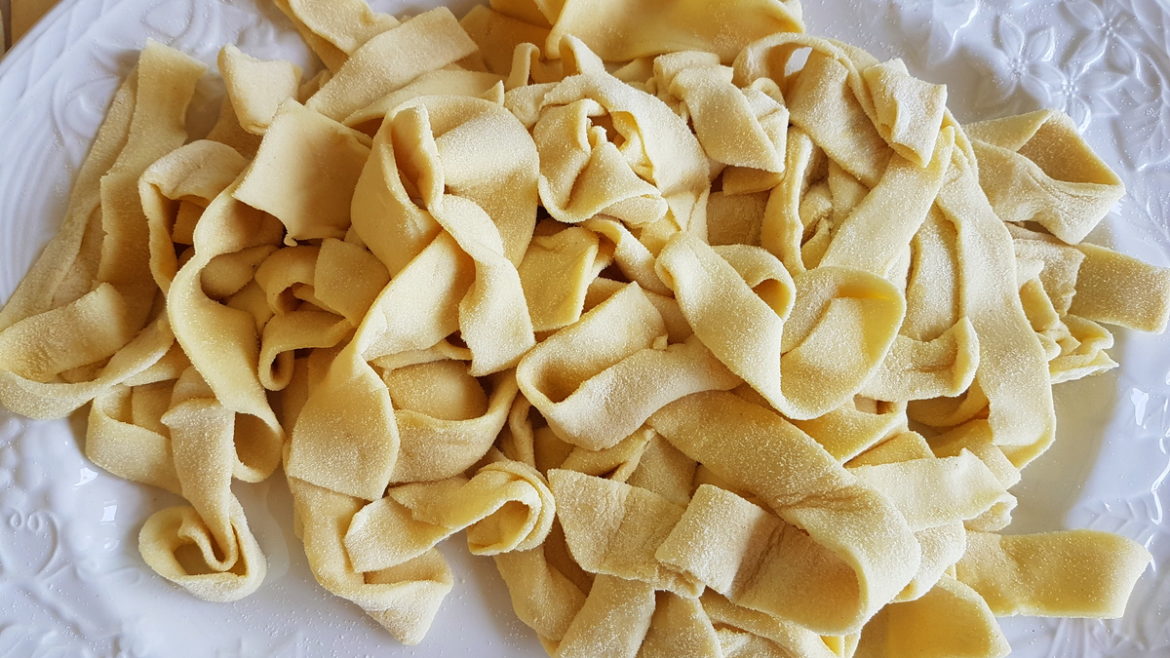 Lagane is a type of rustic fresh pasta typical of the southern Italian regions. It may differ in size depending on the cook and the area, but is usually thicker and wider than tagliatelle but narrower than lasagna. Lagane are particularly popular in the Southern regions of Campania, Basilicata, Calabria and Puglia, where they are traditionally served in soups or pasta dishes with the excellent legumes grown in abundance in these regions, especially chickpeas. However, in Puglia, particularly Salento, they are also sometimes fried in boiling oil until they become swollen and crunchy.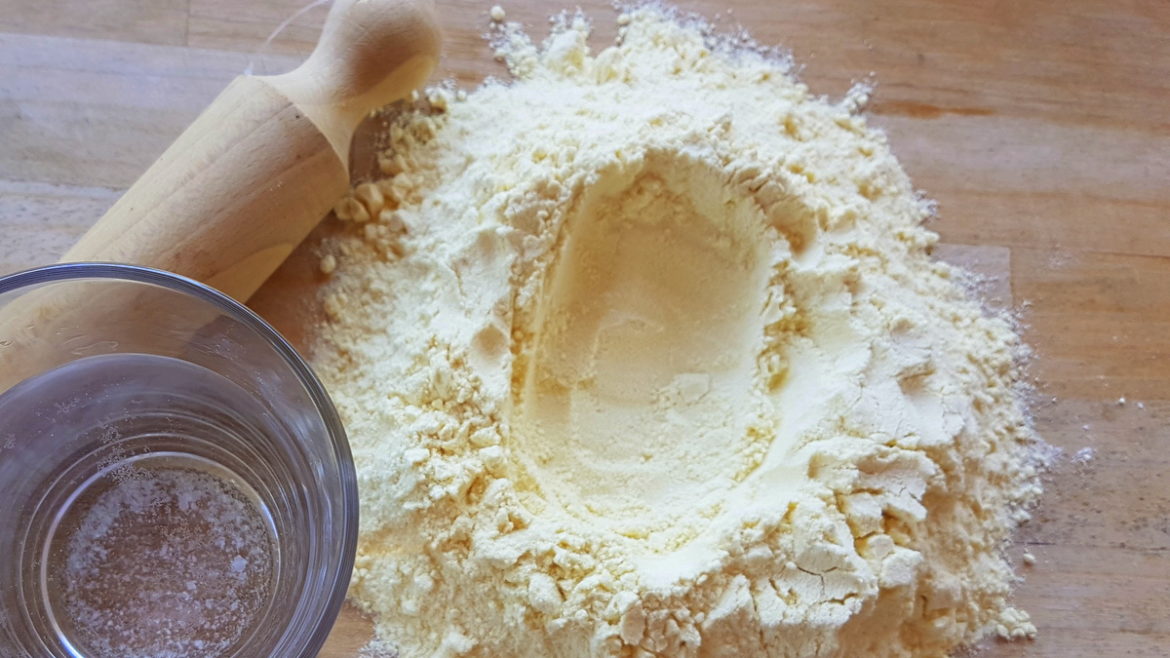 Lagane are believed to be the ancestors of today's lasagne and the oldest form of pasta. The word lagane, like lasagna or lasagna, comes from ancient Greece where it was used to describe a pasta made of flour and water, which was cooked on a stone and then cut into strips. The Roman Cicero wrote about his passion for the 'Laganum' or 'laganas' and the Roman poet Horace wrote about a soup with lagana and chickpeas which he ate in his home town, Venosa in Basilicata. Horace's writings are said to be the first written reference to pasta!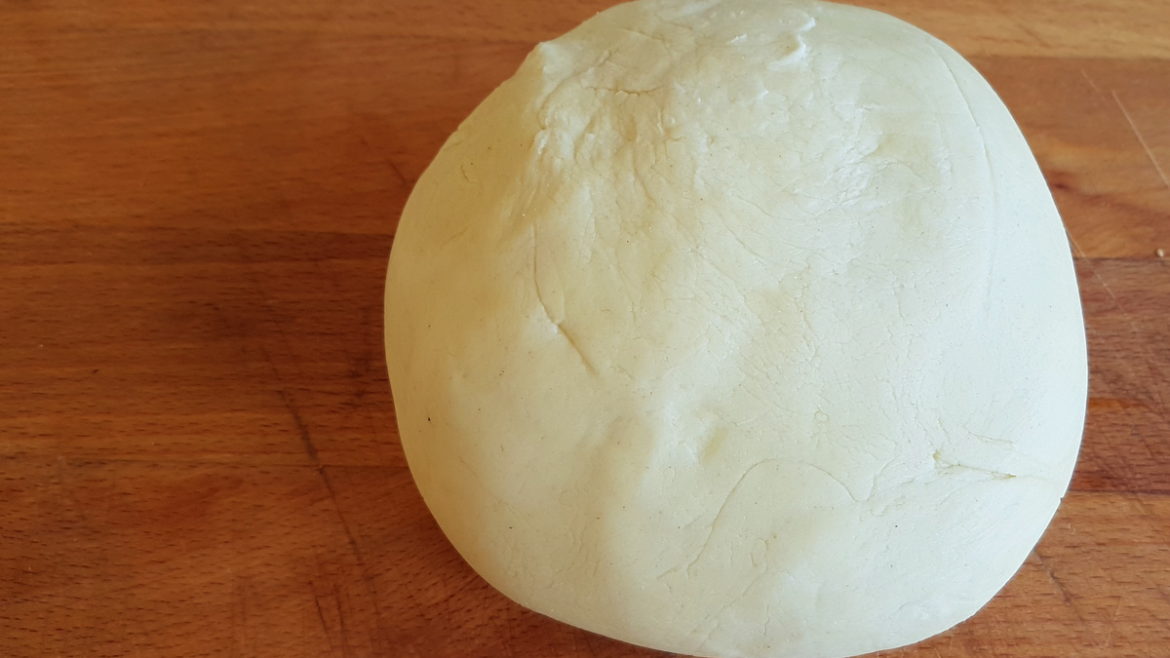 Lagane are usually made by hand in Southern Italy and very few pasta makers produce a dried version. Although I have seen some available online, I couldn't find it in the supermarkets here in Northern Italy. Since I wanted to make a typical pasta dish from Basilicata, lagane with chickpeas (lagane e ceci) I decided to make this pasta myself!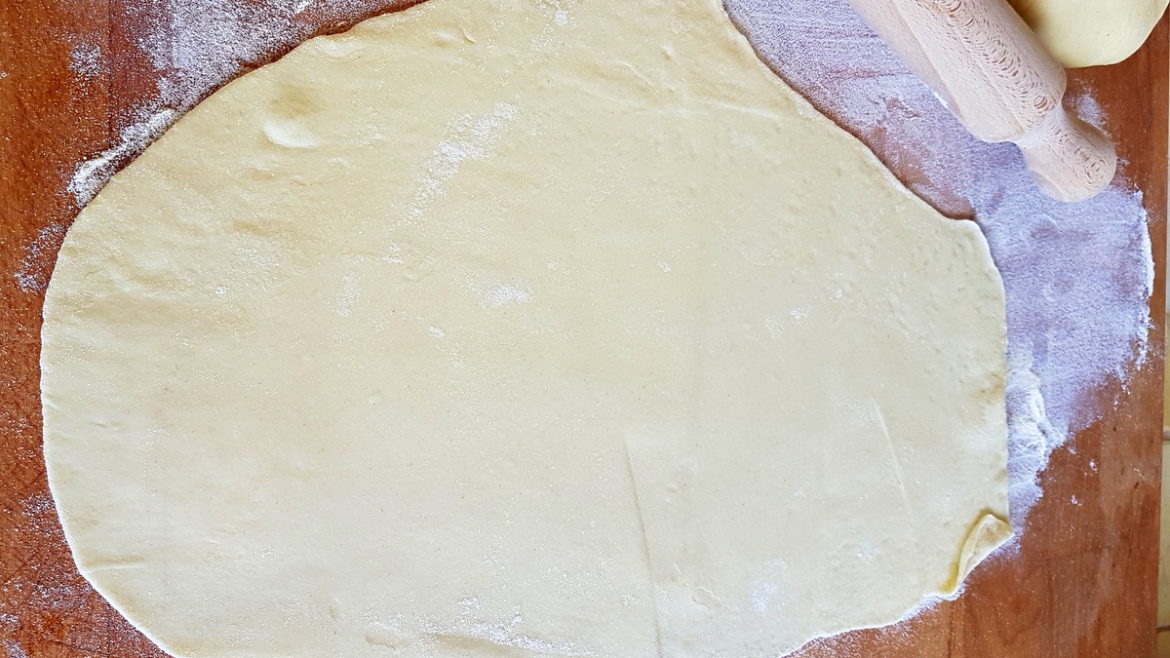 I'm a bit lazy when it comes to making homemade pasta as here we have such a large choice of good quality dried and fresh pasta. However, I am so glad I made these lagane. I am sure that the dish would not have turned out quite so tasty had I used a ready-made pasta, plus it gives one such a great sense of achievement to have made everything from scratch including the pasta! Why not give it a try, lagane really are the simplest of pastas to make!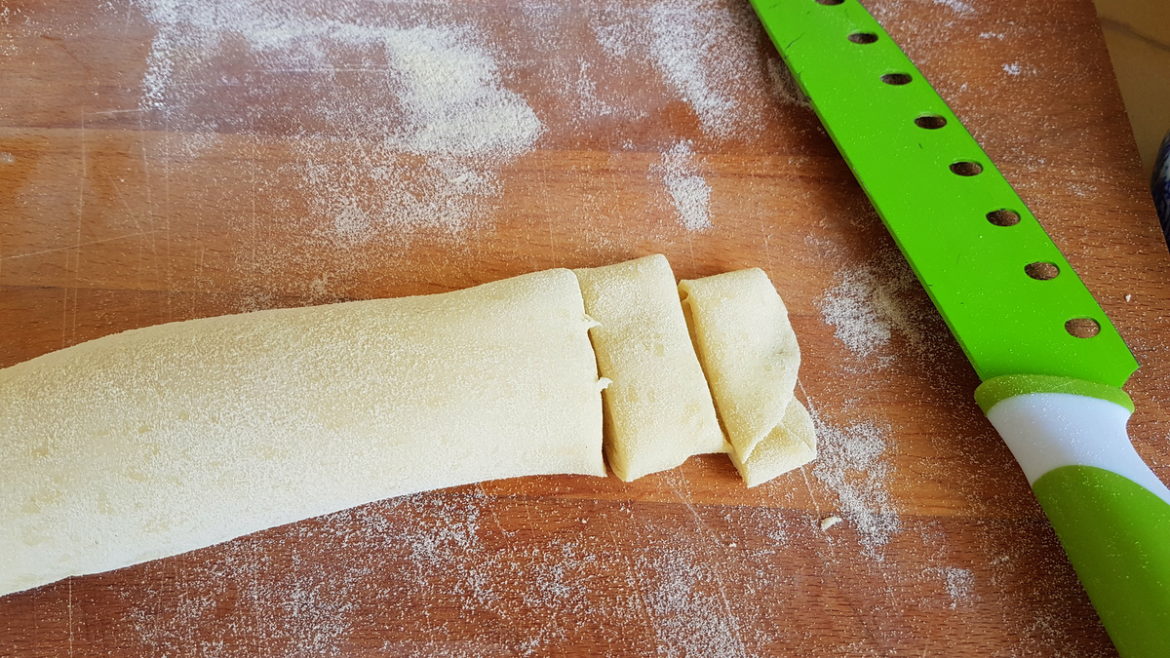 How to make Lagane!
Ingredients;
300 g of durum wheat flour
150 ml of tepid water
Instructions
Sift the flour into a mound. Make a hole in the center and add water a little at a time using a fork to mix the water into the flour.
Knead and work the mixture until you get a smooth elastic dough (15 minutes).
Roll the dough into a ball and let it rest for half an hour at room temperature wrapped in cling film.
Put the dough on a floured board or surface. Cut about one third off and roll this out with a rolling pin until you get about 2mm of thickness and a shape as close to rectangular as possible. If you have a pasta machine you can use it to produce lasagna sheets.
Roll the sheet of pasta up and then cut it into sections of 2-3 cms in width. Unroll the cut sections and your lagane are ready! Continue with the rest of the dough.
Let the pasta rest for about 20 minutes before cooking it. Fresh pasta usually cooks very quickly, but the exact time will depend on the thickness of your pasta.