Elicoidali; Helicoidal or Helix pasta.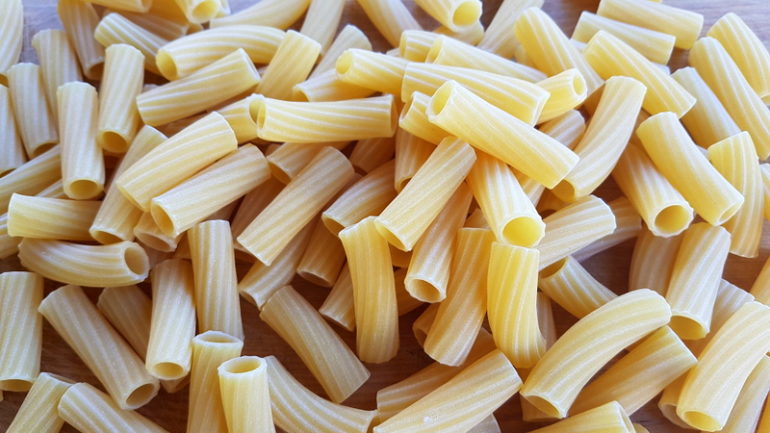 Finding a pasta shape I have never heard of before is a pretty exciting experience for me! Such was the case with elicoidali. I actually bought this pasta without looking at the name as I assumed it was a small rigatoni. Obviously I was wrong. Yes, elicoidali look like rigatoni but on closer inspection they are quite different. Like rigatoni, this pasta is a tube shape but the ridges are curved around the tube rather than straight and the pasta itself is slightly curved and narrower than rigatoni.
A pasta with two names?
Like many pasta shapes the name elicoidali derives from the shape itself. The Italian word 'elica' translates as helix or spiral . Information about the origins of this pasta is hard to come by but it most likely originated in Campania like many other types of dried pasta. In addition, in Northern Italians may call this pasta tortiglioni and the two pastas seem almost identical, except that tortiglioni are not always curved and can be bigger. In Southern Italy, tortiglioni is actually the name given to a totally different short spiral pasta which looks very similar to fusilli bucati or fusillioni. Confused? I don't blame you!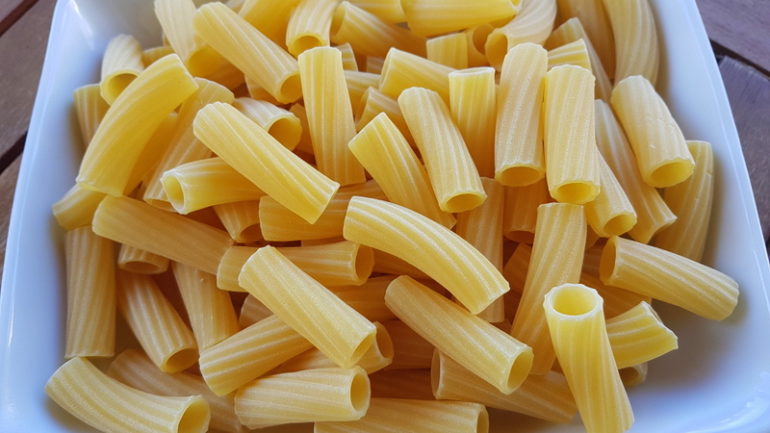 I guess elicoidali and tortiglioni can be used in the same recipes. The difference being that when looking for elicoidali recipes these will be more typical of Southern Italy and hence ingredients more commonly found in the south like Tropea onions and peperoncino, whilst tortiglioni recipes will make use of traditional Northern Italian ingredients. Nevertheless it's always useful to know the difference when travelling in Italy and ordering pasta in restaurants.
Both elicoidali and Northern tortiglioni are hollow with a rough ridged surface. This means they are an excellent choice for heavy sauces because the sauce finds its way inside the pasta tubes and also sticks to the surface! They are also used in pasta salads and baked pasta recipes.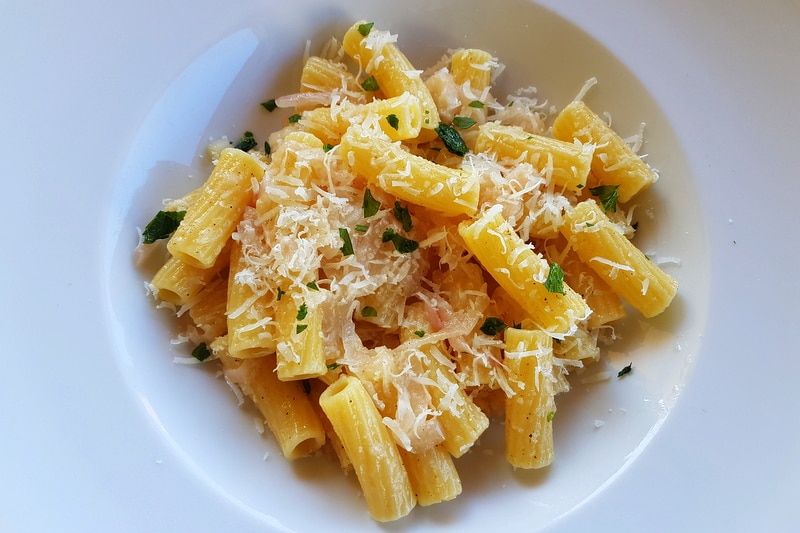 As much as I love finding new pasta I also love cooking it in ways I haven't previously tried. Prior to starting this blog my pasta recipe repertoire was more limited and less adventurous . Now, I'm cooking dishes I've not tried before and am having a really good time doing it! I hope that you, my blog followers, are also doing the same and together we can explore new pasta dishes and boldly go to where we have not gone before!